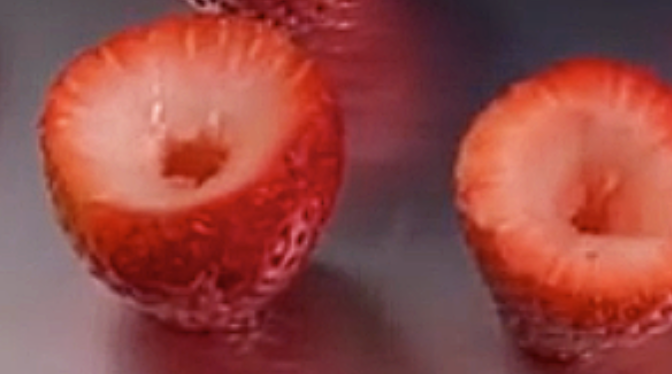 image via – youtube.com
What you are about to watch in the video below, is a truly healthy twist on a favorite dessert…STRAWBERRY SHORTCAKE.  It's definitely one of my faves, so I couldn't resist sharing this creative alternative…CHEECAKE-STUFFED STRAWBERRIES!!
I decided to make this last night for dessert, before passing this on, and let me tell you, it was absolutely delicious and took less than 20 minutes to make!  This is what you will need to make 16-20 cheesecake-stuffed strawberries:
1 pound of fresh, ripe strawberries, rinsed and patted dry – 8 ounces of softened cream cheese – ¾ cup powdered sugar – 1 tsp of pure vanilla – Optional toppings like graham cracker crumbs, crushed nuts, or shaved chocolate
The tutorial is easy to follow; watch how he uses a paring knife to remove the stems, leaves and core from each strawberry, to prep it for the cheesecake filling.  The filling gets beaten on a medium setting for 2 minutes, to a light and fluffed consistency; a piping bag will be the handiest way to fill the strawberries before adding your topping of choice.
Chill, serve and ENJOY!
Please SHARE this delightful recipe with your friends and family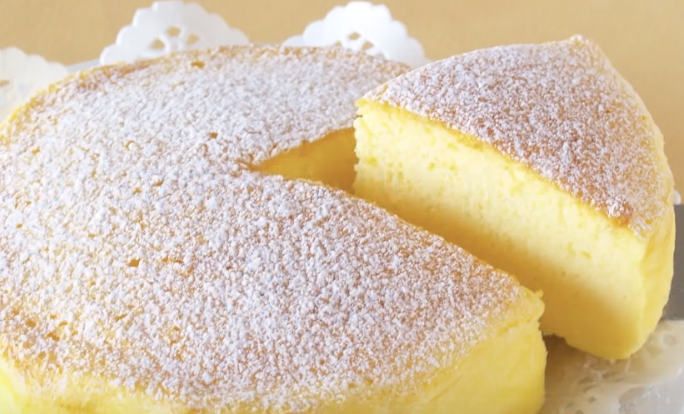 Want to learn how to quickly whip up an easy, tasty, gourmet cheesecake? If you answered yes, then you have to check out this delicious three-ingredient cheesecake soufflé. All that it takes is 3 eggs, 120 grams of white chocolate, and 120 grams of softened cream cheese. The recipe's total preparation time is about an hour or so and you'll get 6 servings out of it.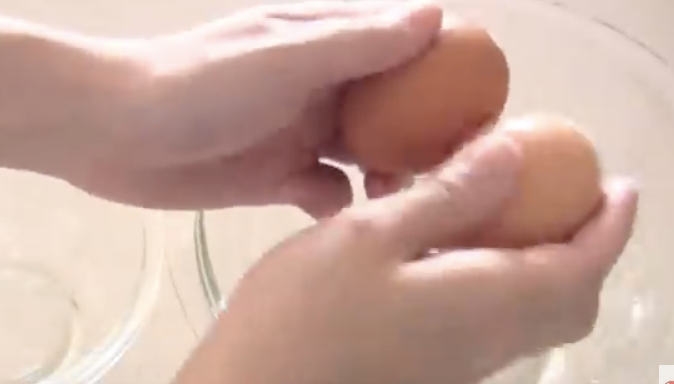 First preheat the oven to 338°F (170°C) and separate the whites from the eggs, place them in a bowl, and keep it refrigerated so that the meringue is more stable later on when you use them. Break up the chocolate into pieces and melt it using a double boiler over hot water.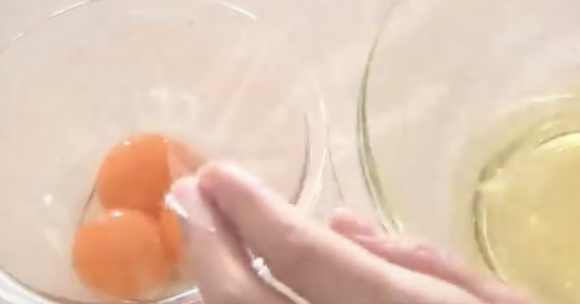 Once it's completely melted add the cream cheese to it, and after that stir in the egg yolks, making sure to mix it up really well. In a separate bowl whip the cold egg whites with an electric blender. Whip until firm peaks form and if it's thick enough you should be able to turn the bowl over without any sliding out.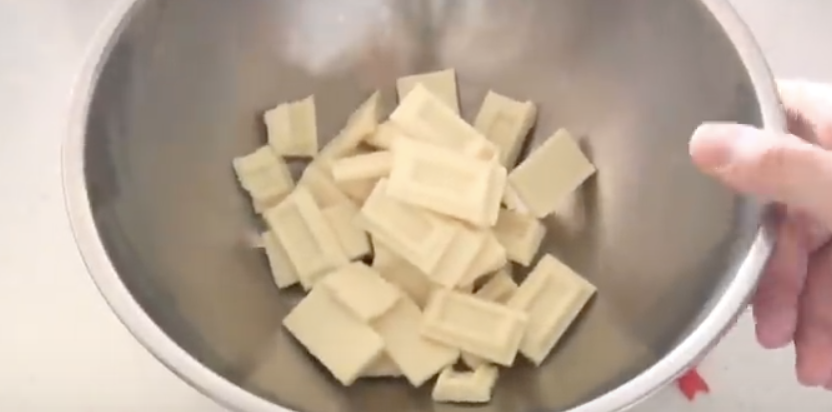 Take a spatula and slowly begin adding the meringue into the cream cheese batter, start with about 1/3 of it, and mix well. Add in half of the rest, mix well again, and then finish adding in the meringue.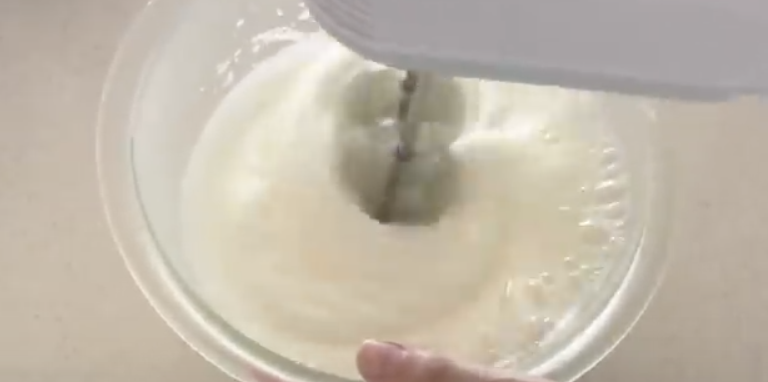 Line a round cake pan with parchment paper and rub some oil or butter onto it so that later on the cake will slide right off and you'll lessen the chances of it cracking. Pour the batter into the cake pan, then drop it lightly on the counter to raise any air bubbles out of it.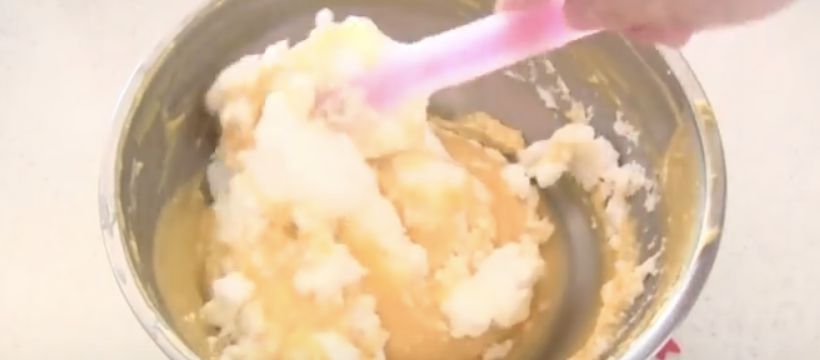 Place the cake pan on a baking sheet, then pour some hot water into the baking sheet, and stick the pair in the oven. Bake for 15 minutes at 338°F, 15 minutes at 320°F, then turn off the oven but keep baking with the remaining heat for a further 15 minutes. When time is up, remove from the oven and place it on a wire cake rack until it completely cools.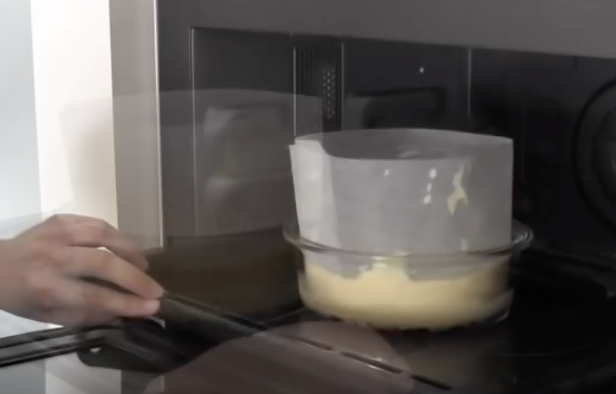 Now you can serve your freshly baked, white chocolate, soufflé cheesecake either right away or chill it in the fridge, which will make it slightly hard. Dress it up with a dusting of powdered sugar, whipped cream, fruit, a brushing of your favorite jam, chocolate syrup, or whatever you're craving!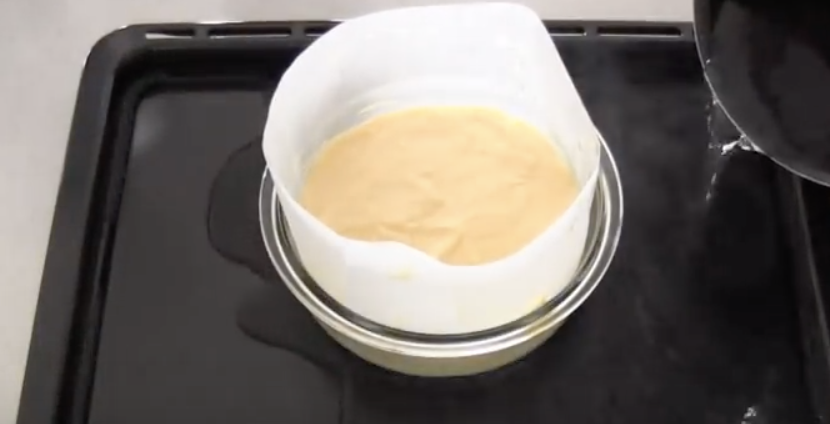 Please Share This Recipe With Family and Friends On Facebook