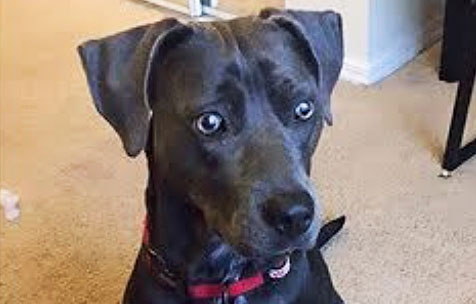 images via : youtube.com
Around 200,000 years ago humans began walking the earth. Since the inception of the human race, shelter, house, communities and eventually civilizations began cropping up all over planet earth. What's more interesting is we didn't build and evolve all on our own we had a few loyal friends who tagged along and helped us on our human journey through history. Probably, the one species of animal the most intertwined with our own evolution is Canis Lupus Familiaris or what we call dogs!
What makes this odd alliance even stranger is that modern day dogs evolved one of man's initial biggest threats. This mammal species is known as Canis Lupus or what most of all call wolves. Around 100,000 years ago our ancestors began populating the land mass of Eurasia. The wolf was one of the only creatures on the planet that could match us humans near the top of the food chain. How the two species interacted with their own kind was actually very similar..
The two species both hunted in groups or packs. The hunter and gatherers would work as one finely tuned machine, to seek, find and then catch their prey for survival. Wolves also hunted in hierarchal pack and would also work with coordinated strikes and precise accuracy as they sought out their prey. Our ancestors and wolves were indeed very social creatures, and used these advanced social skills in order to take down animals much larger than themselves which in turn would leave them wasting less time hunting and more time consuming energy and nutrition.
Wolves thrived at the top of the food chains for thousands of years before modern day humans ever appeared however, now that these strange bipedal hominids were encroaching on their territory they had some very serious competition on their paws. While the two species would clash head on for many years some wolves who were kicked out or ostracized from their pack noticed that if they weren't aggressive towards a human community this could be a pretty easy way to get food and survive without having to face the world alone.
The strong and powerful wolves remained in their packs and refused to back down to the humans however, the weaker and more scavenger type of canines began to outlast and outlive their more dominant predecessors due to their new alliance with these strange 2 legged hominids. As years passed, the traits of these less aggressive and scrap grabbing Canines we're passed down through their DNA and they began living closer and closer to our ancestors. As we provided them leftover food they in turn would help us hunt and defend our lands and communities. It was a symbiotic relationship that was just the perfect match made in heaven.
Because both species preferred living in packs, it wasn't too difficult for these docile wolves to integrate with the human population and eventually begin living in their homes. It is thought that these animals were the first domesticated animals ever. These first wolf-dog hybrids showed up around 30,000 years ago. As time went on these wolf-dogs soon evolved into our modern day dogs. These evolutions and changes in look were drastic for some breeds and less so for others. Humans had successfully domesticated these canines for almost any purpose they needed them for..
Now that we have gone over a short history of dogs, let's dive head first into today's canine story. In today's video we will be featuring a college student named Jessica Lewis who was attending college in Statesboro, Georgia. On this week a giant hurricane named Hurricane Irma was going to be rolling through her college town and she would soon have to evacuate to her parents house in Atlanta, Georgia. She just had one little problem she had to deal with before her evacuation would begin. She had one final class she had to attend which was important to her and she had her sweet pup Luna who would have to evacuate with her. Obviously she wasn't going to leave Luna behind during the horrifying storm.
She decided to write her teacher a letter asking for permission to bring her dog with her to class even though she knew this was against school policy. Jessica figured it was worth a shot due to the impending storm and the situation she was in. She typed out a very respectful letter asking her professor if Luna the dog could come to class with her….
Watch the video below to read the full letter and her professor's response both of which have went mega-viral:
Please SHARE This With Family and Friends