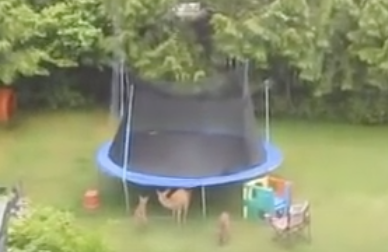 You won't believe who crashes this backyard deer party! Friends can be found in the unlikeliest of places, just ask this mother deer and her two spotted fawns. While they are just minding their own business and having a nice family outing, an overly gregarious and frisky otter shows up and clearly wants to play. The otter's antics and back flops had me in stitches the entire time!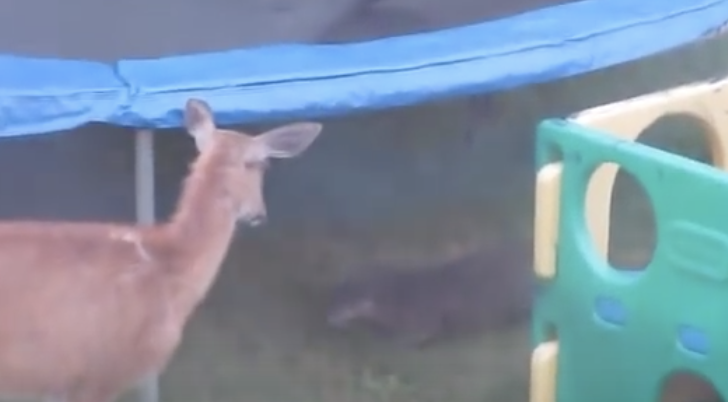 The word otter comes from the same root word as water, which is appropriate as they are semi-aquatic. Otters are technically part of the weasel family, along with minks, martens, honey badgers and wolverines. The behavior of the otter in this video is typical, as they are known to be quite playful and often engage in activities for pure enjoyment. They sometimes make water slides or play with small stones.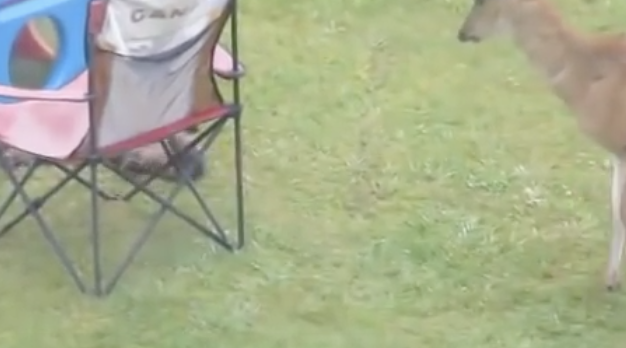 The deer in this video are a subspecies of mule deer called the black-tailed deer. At one time, they could be found as far east as Wyoming, but are now limited primarily to the Pacific Northwest. Deer are gentle creatures that exemplify courage in intimidating circumstances. The otter, on the other hand, reminds us to see the lighter side of life, and to enjoy whatever opportunities arise.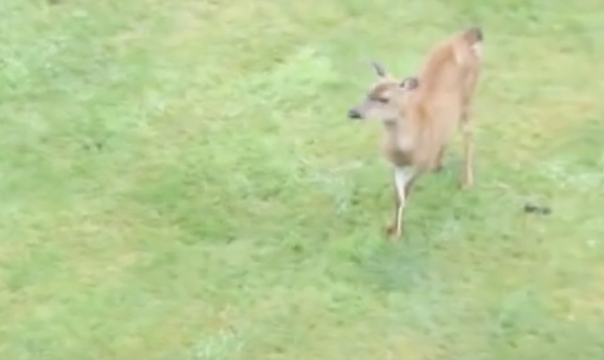 What do you think about this rare rendezvous? Let us know!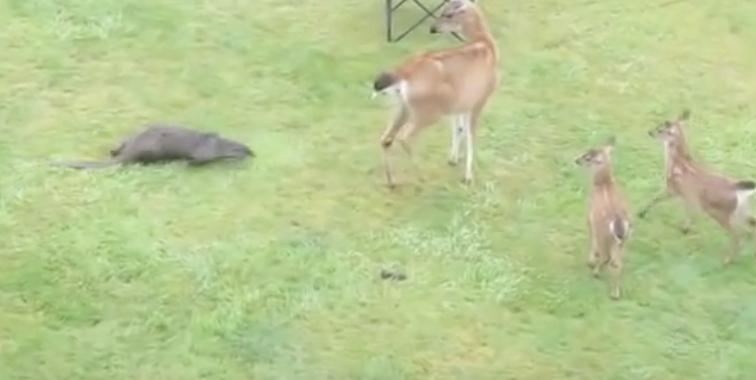 Please Share This With Family and Friends