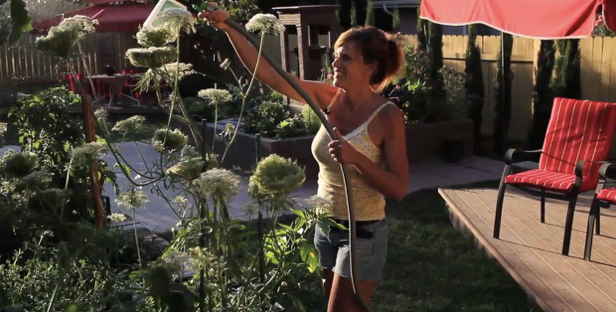 Epsom salt is actually magnesium sulfate, which has been known to have the ability to act as a fertilizer, when mixed into the soil of plants, flowers and trees.  This allows the plant to put out more healthy growth!
The video you are about to watch below, provides a tutorial in using Epsom salt MORE DIRECTLY on your flowering and non-flowering plants and trees, as well as on bushes and vines that produce fruit and vegetables.  By creating a mixture that you attach to your hose, you will see your garden become MORE LUSH IN LESS TIME.  She will explain how doing this enables all of your garden, including your lawn, to receive more chlorophyll which converts into energy.
Your fruits and vegetables will be sweeter, leaves and lawn will be greener, and rose bushes (which are finicky), will produce larger blooms.  Potted plants, usually more deficient in magnesium than those planted in the ground, will greatly benefit from adding 2 tbsp of Epsom salt into the soil once monthly.  Then spraying the actual leaves and blooms as you will see demonstrated, will keep your potted plants blooming all summer.
Please SHARE This Gardening Tip With Family and Friends 🙂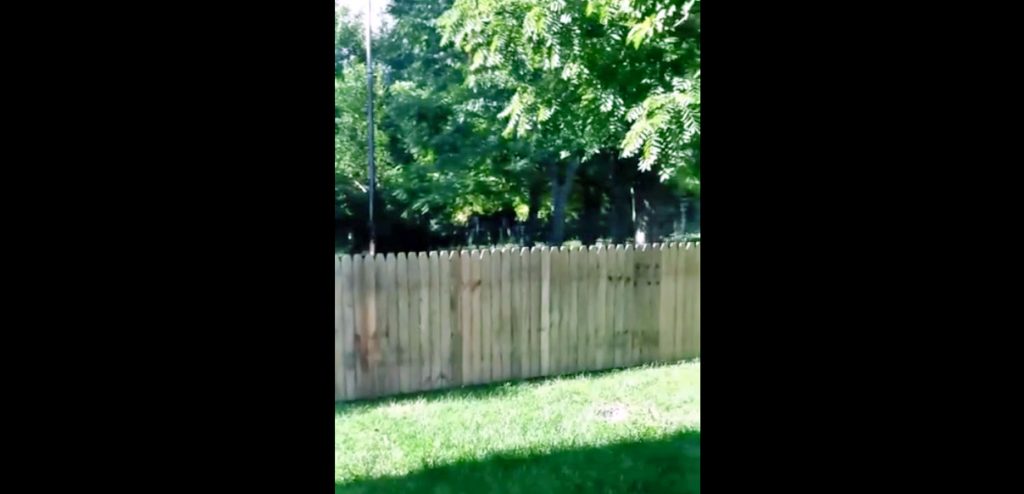 Dogs love going outside to get some fresh air and exercise and for responsible owners that means they have to either put them on a leash and take them for a walk or go to the dog park. Unless, of course, they have a sturdy fence installed that allows the dog to roam free and explore the yard safe and securely. The convenience of having a fenced-in area for pets at home simply make people's lives easier and they also make life easier and happier for the dog, and more fulfilling!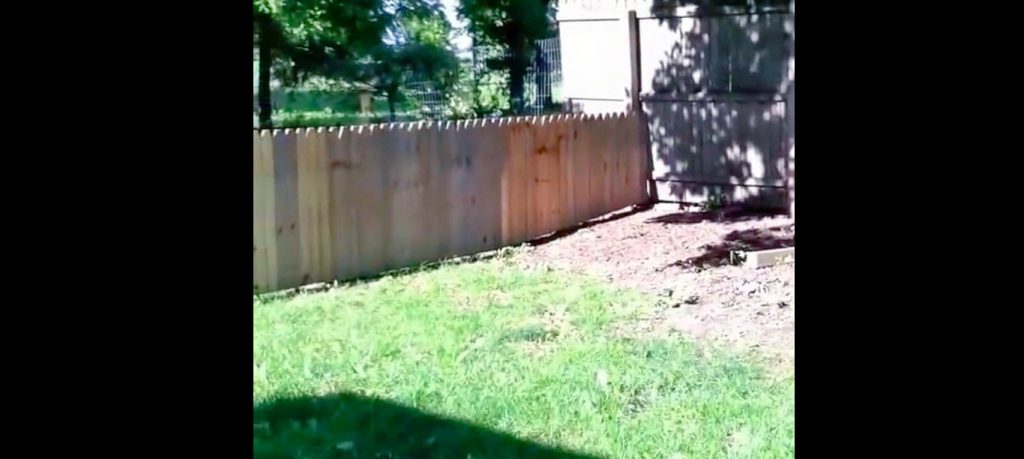 One man, YouTube user rgraves62002 decided that his best friend, an adorable dog named Stella, could benefit from a nice penned in area. He rescued Stella after finding her in a dumpster and saw how much she loved to run and jump around, so she needed a place to play in and keep her from wandering off.

Knowing how much of a jumper Stella was he tried to figure out how high she could leap before he went out and bought a fence. He set up a test and explained in the comments that he "had Stella jump a baby gate inside and when she stopped jumping it I added 6" (inches)."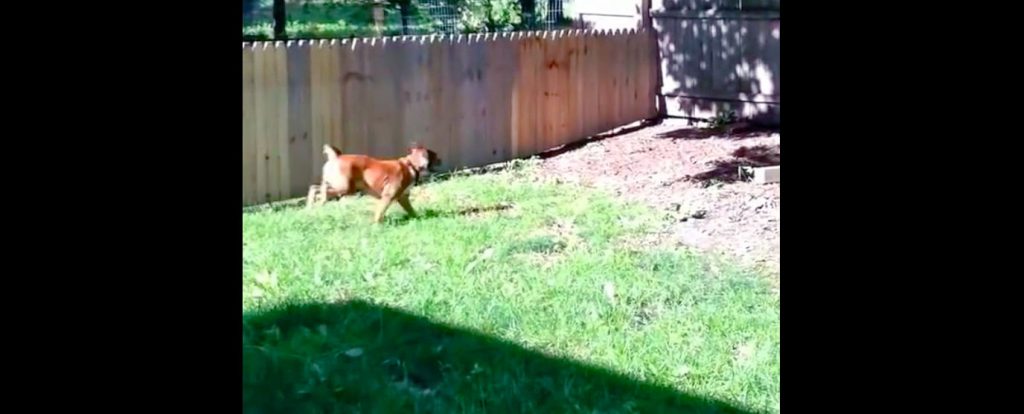 After putting up the new fence he couldn't help but admire it and the clip he posted shows the end result of all his hard work and effort. He can be heard in the background saying "Yep, just completed fixing this fence. Pretty proud of it I'd have to say. Trying to keep Stella in the yard." As if on cue Stella comes running, she flies right by the camera, and leaps up and over the new fence in a single bound!! She barely paused and cleared the top with room to spare! Seconds later the man simply says "Dammit." It's the perfect reaction to the moment and one can only imagine what a stupefied look he must have on his face. Stella: 1 Fence: 0.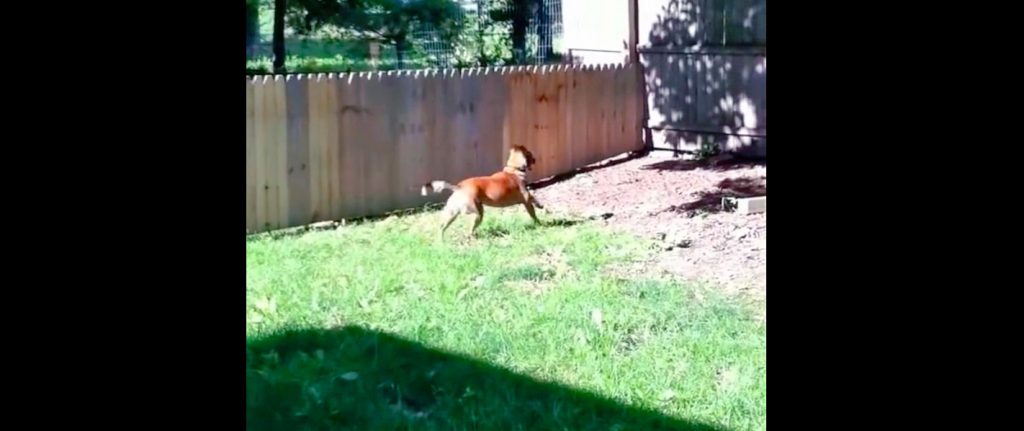 In the end, the fence didn't end up going to waste. The man commented that he re-purposed it into "a tree house with a zip-line for my grandson" so it wasn't a compete failure. This video just goes to show how everything worked out for the best, and how agile some dogs are! Show this hilarious video to other dog lovers and anyone else who can appreciate the hilarity of the moment.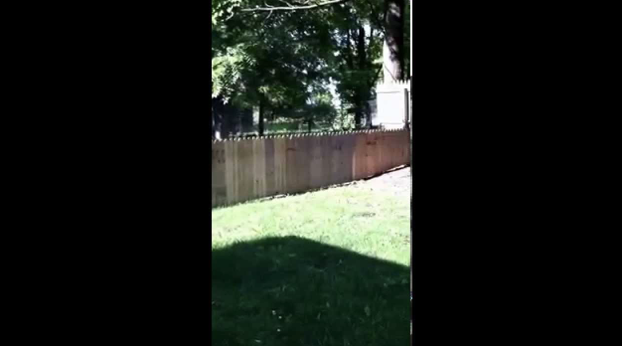 Please Share This With Family and Friends Who Need a Good Laugh Today 🙂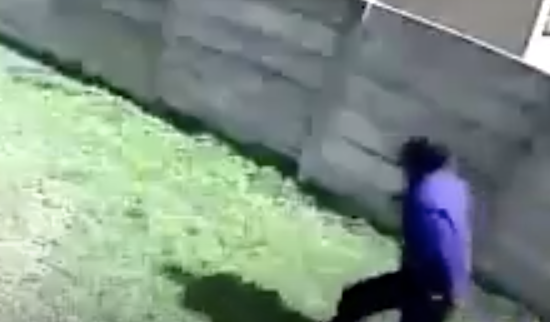 This sneaky burglar thought he was home free when he scaled the two fences to get to this backyard. Good thing the homeowner had security cameras to catch the event on film. The intruder makes it into the grassy haven of the home and proceeds to inspect around the house for a way to get inside. When he gets to the side of the yard closest to the camera he is surprised by an unsuspected warden.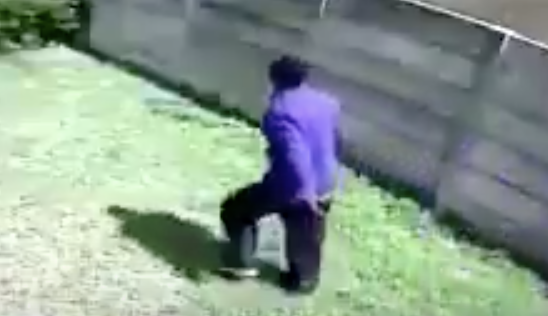 Toto comes flying out into the yard barking like he'd just landed in Oz. The speed and vigor of the tiny dog is not to be underestimated. Almost before the pilferer even notices the little yipping creature, his ankles are in great danger.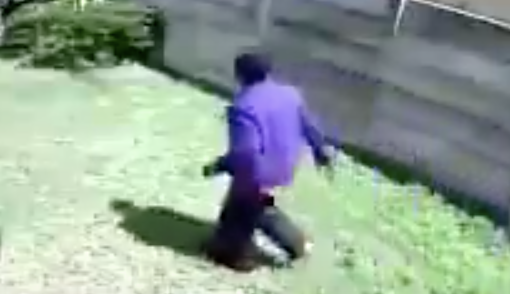 But being a practiced fence hopper, and with the added adrenaline of vicious attack dog, the man swiftly leaps not only one fence, but another, in order to escape merciless pummeling.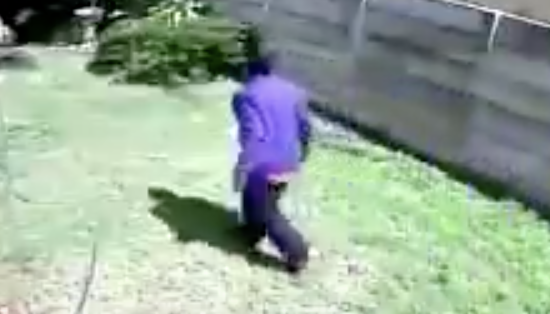 The prowling fellow did in fact get out just in time, which left the guardian pup bewildered and unaccomplished. He continued his barrage by jumping and spinning as if to find the invader somewhere around him.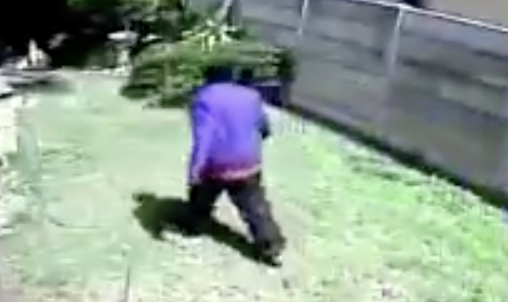 He was not quite as unsuccessful as he may have felt however, because the perpetrator was scared so silly there's no way he was trying to creep into that house again. After viewing this footage, Toto's people parents likely rewarded him with a good belly rub, a big bowl full of dog food, plus a Milkbone!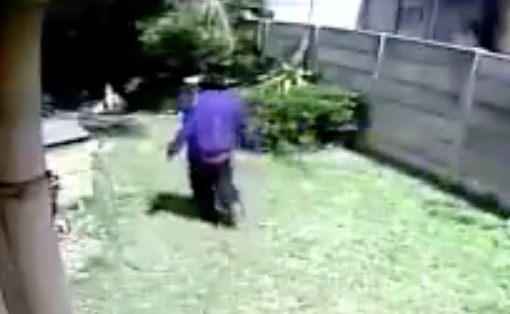 Please Share With Family and Friends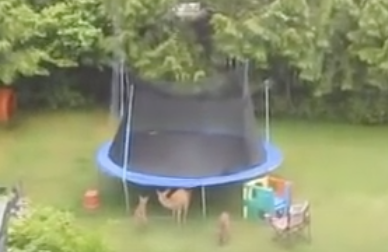 You won't believe who crashes this backyard deer party! Friends can be found in the unlikeliest of places, just ask this mother deer and her two spotted fawns. While they are just minding their own business and having a nice family outing, an overly gregarious and frisky otter shows up and clearly wants to play. The otter's antics and back flops had me in stitches the entire time!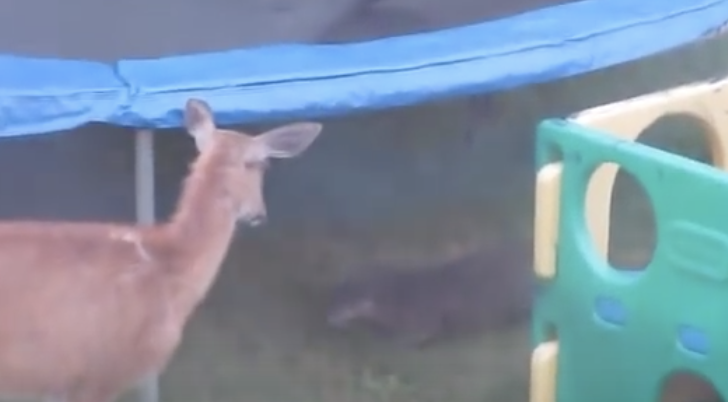 The word otter comes from the same root word as water, which is appropriate as they are semi-aquatic. Otters are technically part of the weasel family, along with minks, martens, honey badgers and wolverines. The behavior of the otter in this video is typical, as they are known to be quite playful and often engage in activities for pure enjoyment. They sometimes make water slides or play with small stones.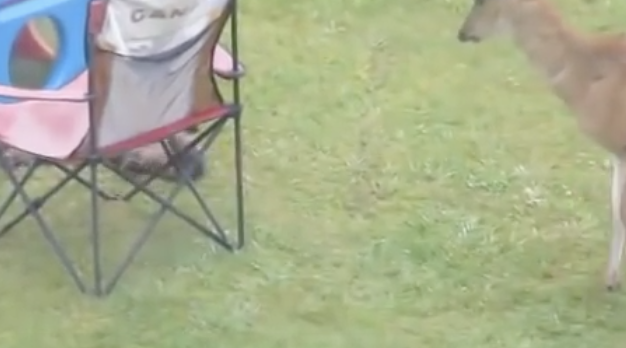 The deer in this video are a subspecies of mule deer called the black-tailed deer. At one time, they could be found as far east as Wyoming, but are now limited primarily to the Pacific Northwest. Deer are gentle creatures that exemplify courage in intimidating circumstances. The otter, on the other hand, reminds us to see the lighter side of life, and to enjoy whatever opportunities arise.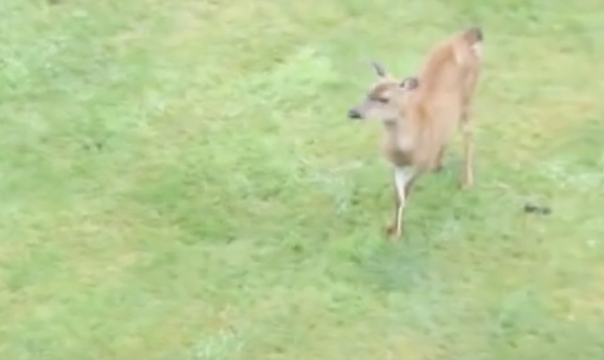 What do you think about this rare rendezvous? Let us know!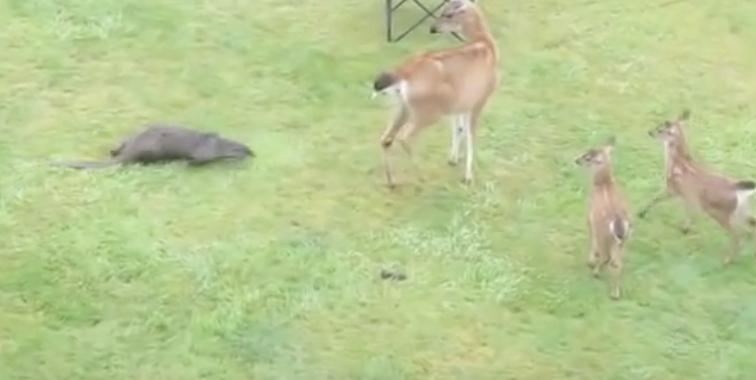 Please Share This With Family and Friends