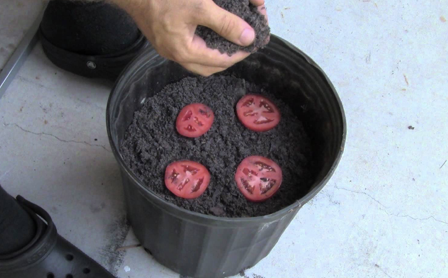 image via – youtube.com
Being a tomato lover, I look forward to "homegrowns" in the summertime.  It is a simple pleasure that makes salads tastier, or I just like slicing one up with a little bit of salt, for a healthy delicious snack.  I have bought tomato plants and grown them outdoors, but until I watched this great video below, I had no idea that I could grow them with greater ease and less expense.
The tomato growing tip offered by the YouTube channel, The Wannabe Homesteader, is an internet find that I had to share.  You will see why it received over 460,000 views, and hundreds of comments, from people who just couldn't get over this technique and were grateful for this easy tip.
There is nothing worse than cutting into a tomato that turns out to be overripe and inedible.  It always kills me when I have to throw one out, but now I know that it can be used  to cultivate seedlings, that will mature into my very own tomato plants.  The process is so simple, as you will see watching this guy, (who has a really relaxing voice), take you through the steps.
All you will need is: a plastic plant pot, some good rich potting soil, and your overripe tomato cut into slices.  He will show you exactly what to do, (which literally takes a few minutes), and within ten to fourteen days about 50-60 seedlings will have sprouted.  With a minimal amount of effort you will be picking your very own homegrown tomatoes before you know it!
 Please SHARE This Growing Tip With Family and Friends 🙂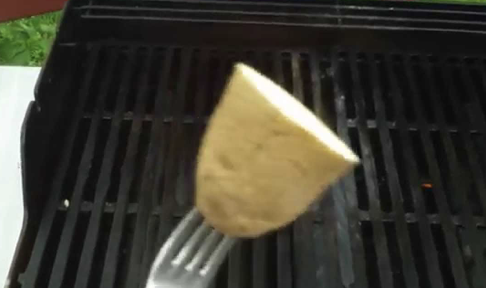 image via – youtube.com
There does come a point in the winter, regardless of how relatively mild an occasional one is, when grilling outside just isn't inviting.  Then those first hints that spring is in the air arrive; the birds are tweeting, and you can actually feel the warmth of the sun…it's time to clean up the grill!
Food just tastes better on the grill… the smell as it's cooking makes your mouth water and brings back happy summer memories.  I've got to say that although we occasionally still go for steaks and burgers, more often than not, we go for the cleaner and healthier choices of chicken, fish and veggies.
There's just one problem…how to deal with food sticking to the grill without having to constantly be standing there and flipping it? We've tried oiling the surface, but more often than not, flames ensue.  So, when I came upon the video you are about to watch below, I was intrigued.
There's a much better way to fire up the grill and make it non-stick, that I've never heard of before, so we tried it this past weekend.  Rubbing a potato cut in half on the grill's surface works… The fish didn't stick and nothing burned!!
The reason why is explained in the footage below.
Please SHARE This Grilling Tip With Family and Friends 🙂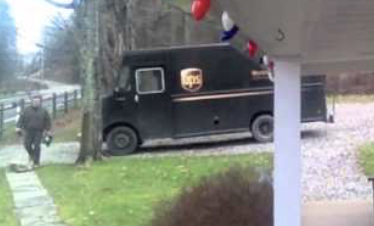 image via – rumble.com
It's that time of year again, when Christmas cards, packages, and all the stuff that we ordered online starts to arrive at our front doors. December is by far the busiest month for all mail services and workers are bustling around the clock, making sure that people get their stuff delivered on time. In fact, this month the post office expects to break a new record.
They're expecting to deliver an estimated 12.7 billion cards, letters, and packages between Thanksgiving and Christmas Eve alone, and a further 3 billion before the month's end. All those parcels and cards need to be delivered and you're bound to see all the mail trucks out and about, making their rounds all day long.
Drivers have to work extra hard to meet the heavy demand. They are out no matter what, rain or shine, and often have to work through snow and icy conditions. So this holiday season, show your appreciation for the men and women who deliver your mail and leave them a small gift or a nice tip. It means a lot to them to know that you care. Plus, who knows, from there on out they may just handle your packages with extra care!
One family did just that and left out a gift, but they got an entirely unexpected and unique response from their delivery driver. Their home surveillance camera was pointed right at the front door and captured the awesome moment in all its glory. The UPS truck pulled up to the house and the delivery man went to the door and dropped off two packages.
Then he picked up the present that was waiting for him, opened it, and had the best reaction ever. He started dancing an Irish jig, or step dance, before taking a bow and calmly walking off back towards his truck. He must have gotten a substantial bonus from the family, and chances are he knew that he was on camera, so he thanked them through his dance.
So if you get a lot of packages in the mail throughout the year or in this busy month, remember to tip the hard working men and women who deliver them, and spread the holiday cheer and generosity.
Please Share This Story With Family and Friends 🙂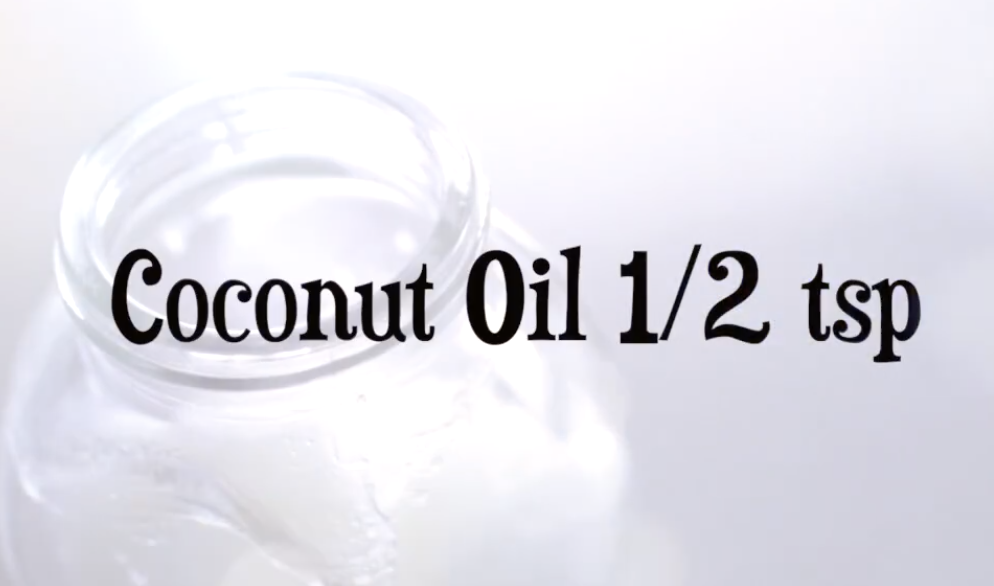 Unwanted facial hair is a beauty issue that countless women, and even some men, have to deal with. The peachy fuzz and upper-lip hairs are commonly viewed as unsightly and unattractive, which is why people are willing to try a range of methods to remove it. The majority tend to use inexpensive waxes and different creams or gels to dissolve whiskers away, while some people spend thousands of dollars on laser hair removal.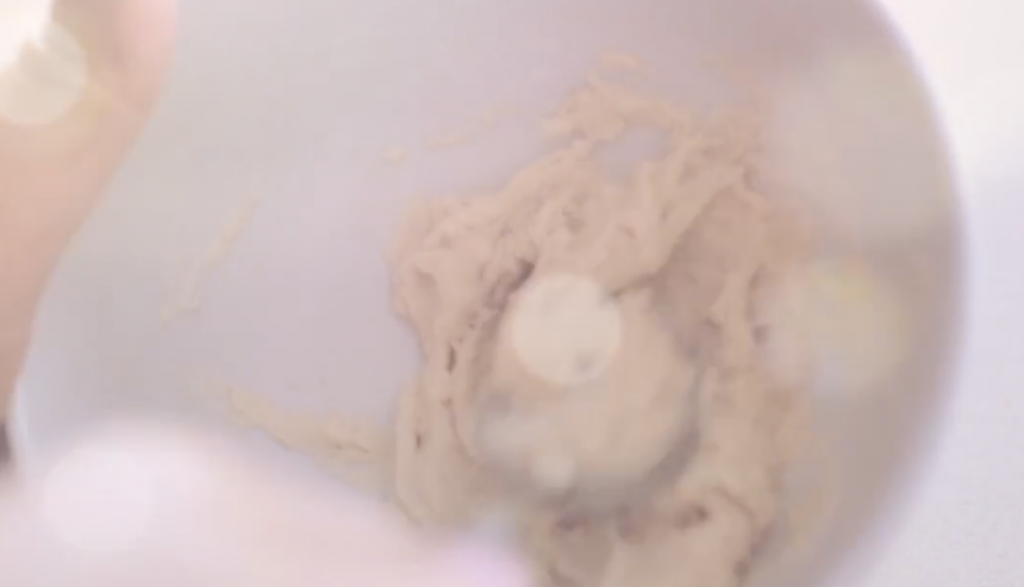 There is an endless supply of products and treatments being touted as effective at getting rid of unwanted facial hair. However, lots of them are either ineffective, extremely painful, full of harsh chemicals, or prohibitively expensive. Some may even damage the fragile skin on our faces and end up causing more irritation and harm than good.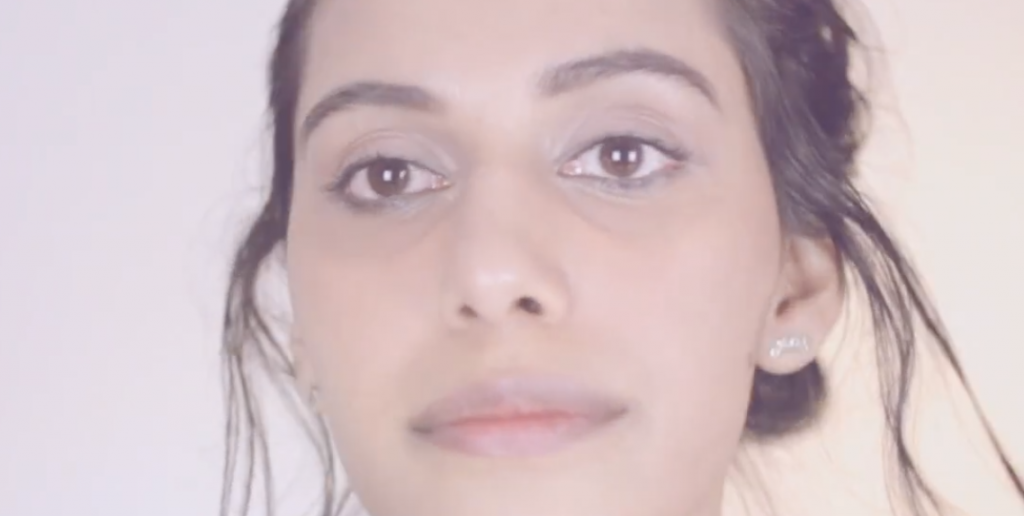 If you want an affordable, easy, and completely all-natural way to remove facial hair then try this simple homemade face mask from beauty blogger Himani Wright. It's safe for all skin types and works to effectively remove peach fuzz on your cheeks, forehead, and neck areas. Best of all, if you use this regularly it will eventually get rid of facial hair completely and permanently. Here's what you'll need: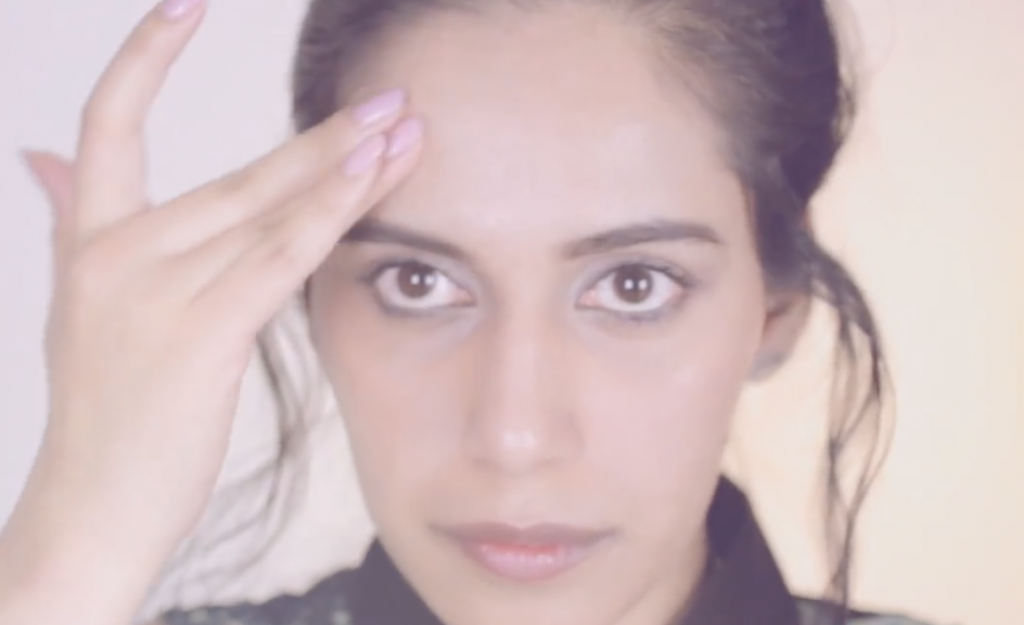 ½ teaspoon of extra virgin, cold pressed coconut oil
3 tablespoons of wholemeal flour
A splash of water

Begin by massaging the coconut oil into your skin, making sure to cover your entire face. Coconut oil makes an excellent base moisturizer because it has anti-fungal properties and contains protective things your skin loves, like antioxidants and other nutrients. Next, mix 3 tablespoons of wholemeal flour with enough water to form the thick, pasty consistency shown in the video. Apply the mask onto your face in a downwards stroke and allow it to dry. After approximately 10 minutes remove the mask by rubbing your face in a gentle upward and outward type of motion, refer to the video for more on this.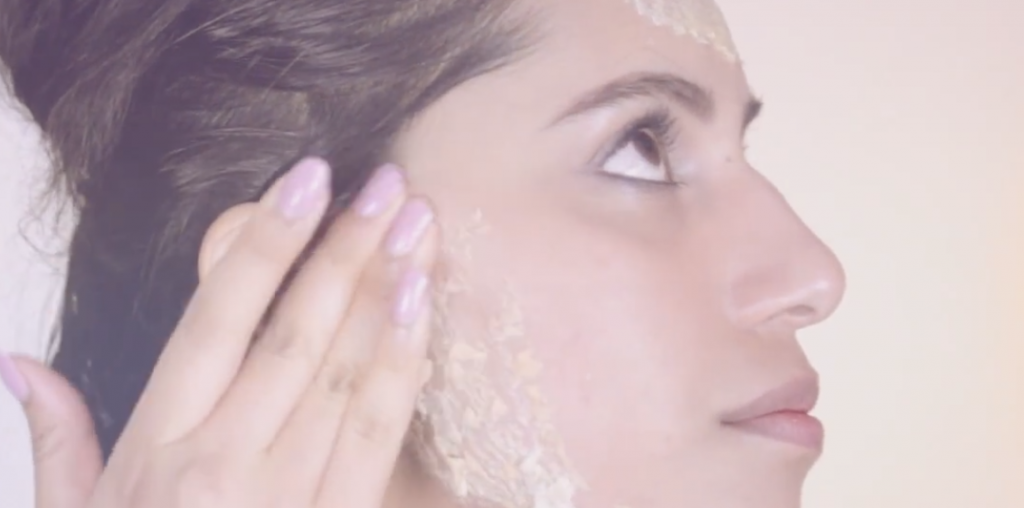 Once most of the mask is off wash your face with water and pat dry with a towel. Apply a toner (or cold green tea works) to all treated areas, which will close up pores and protect your skin's health. Finally, the last step is to finish with an application of moisturizer. This treatment may be done twice a week for four weeks straight, with a minimum gap of two days in-between applications. After a month reduce to once a week for as long as it takes facial hair to lessen and disappear.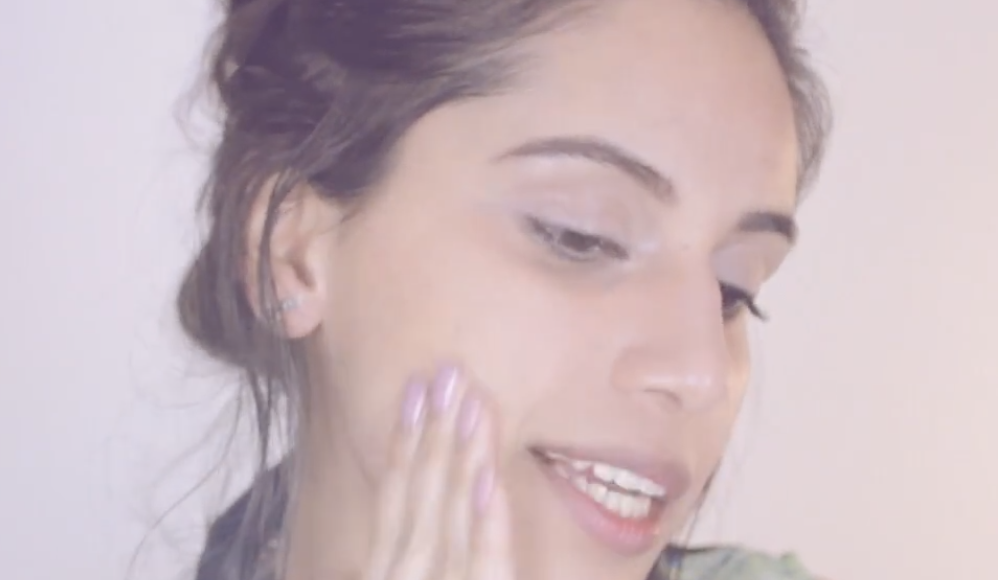 This is definitely one of the most simple and all-natural ways to remove hair and it won't cost you more than a few dollars to make. For some of us this beauty tip could change our appearance, and lives, for the better. So rifle through your kitchen, whip up a mask, and be amazed at how such an unlikely solution actually works!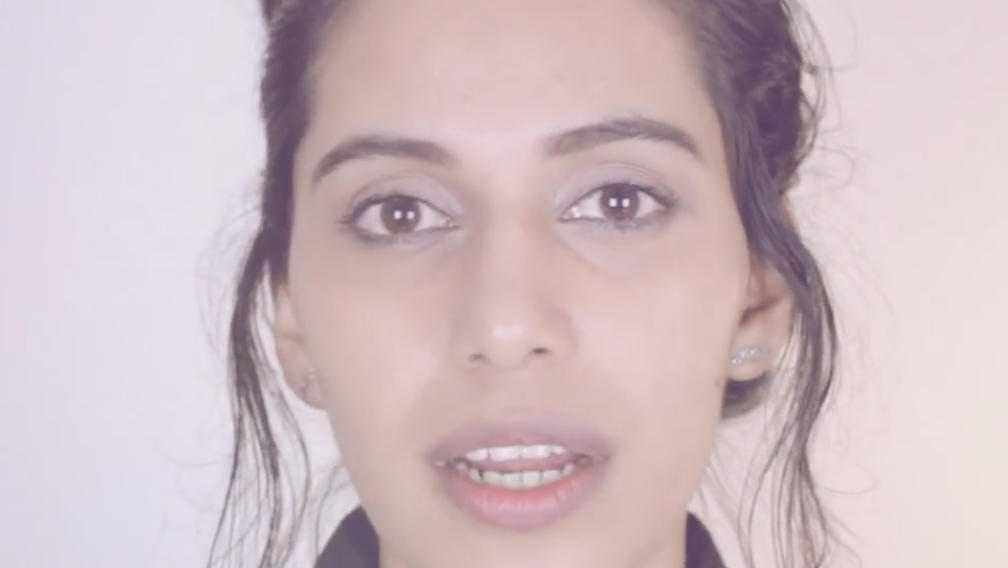 Please SHARE This With Family and Friends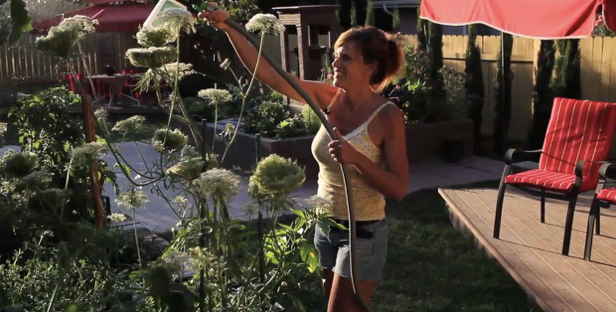 Epsom salt is actually magnesium sulfate, which has been known to have the ability to act as a fertilizer, when mixed into the soil of plants, flowers and trees.  This allows the plant to put out more healthy growth!
The video you are about to watch below, provides a tutorial in using Epsom salt MORE DIRECTLY on your flowering and non-flowering plants and trees, as well as on bushes and vines that produce fruit and vegetables.  By creating a mixture that you attach to your hose, you will see your garden become MORE LUSH IN LESS TIME.  She will explain how doing this enables all of your garden, including your lawn, to receive more chlorophyll which converts into energy.
Your fruits and vegetables will be sweeter, leaves and lawn will be greener, and rose bushes (which are finicky), will produce larger blooms.  Potted plants, usually more deficient in magnesium than those planted in the ground, will greatly benefit from adding 2 tbsp of Epsom salt into the soil once monthly.  Then spraying the actual leaves and blooms as you will see demonstrated, will keep your potted plants blooming all summer.
Please SHARE This Gardening Tip With Family and Friends 🙂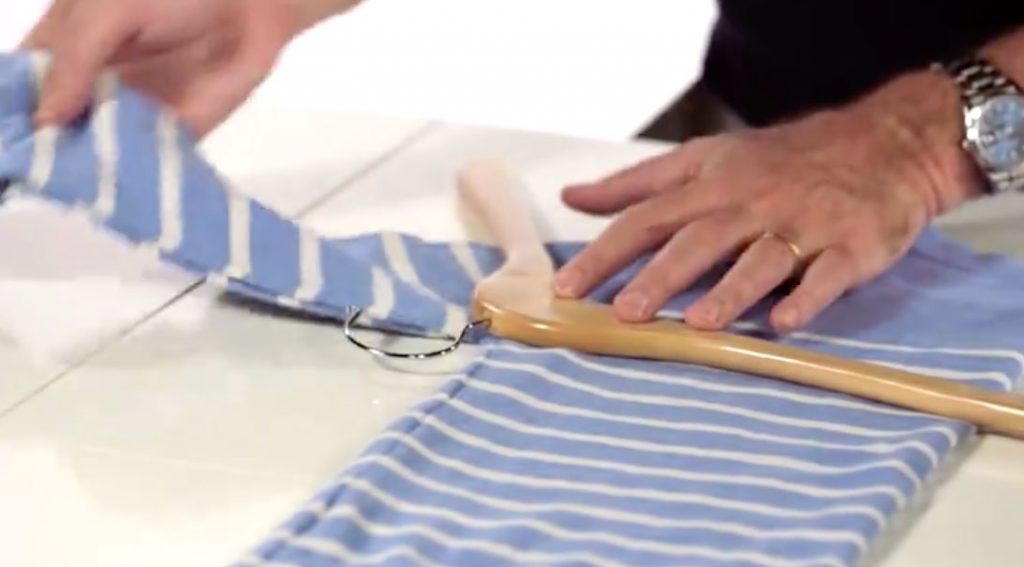 We all struggle with how to store our clothes, so that when we reach for them, they are ready to put on and go.  There is nothing worse than pulling out a folded sweater and finding it all wrinkled. Luckily there is a simple trick to stop this from ever happening again!
To counteract the wrinkling problem many of us hang our sweaters.  However the problem with hanging most knits is that they become stretched out by gravity pulling it down.  Additionally, the shoulders lose their shape from the hangers. WHAT TO DO?
Watch this great hack for "hanging" sweaters that uses a hanger but avoids the pitfalls of a sweater losing it's shape.  Some people are just so clever!  He shows us how in literally a minute you can store your sweaters without wrinkles or stretching.
Please SHARE this great Life HACK with your friends and family