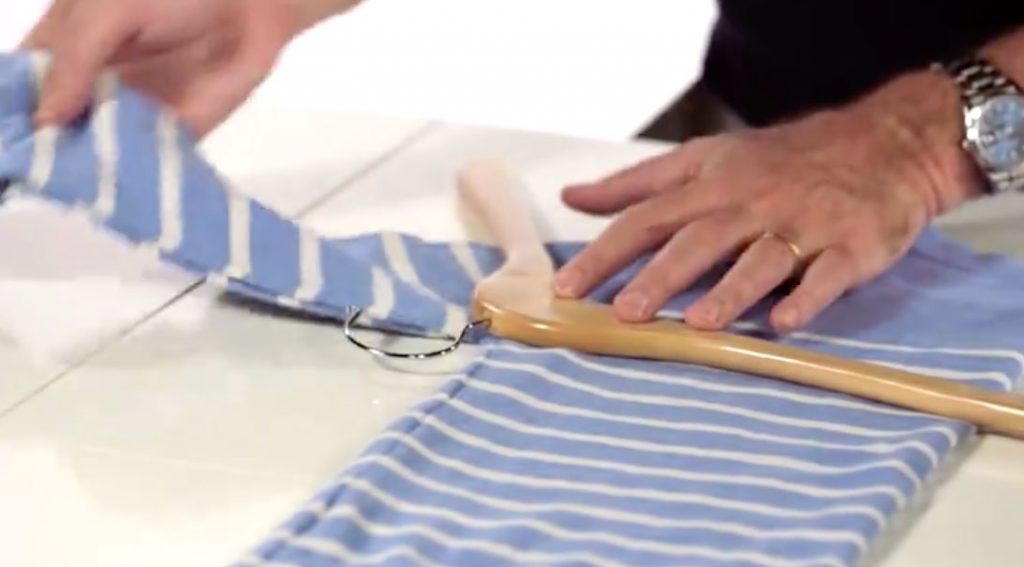 We all struggle with how to store our clothes, so that when we reach for them, they are ready to put on and go.  There is nothing worse than pulling out a folded sweater and finding it all wrinkled. Luckily there is a simple trick to stop this from ever happening again!
To counteract the wrinkling problem many of us hang our sweaters.  However the problem with hanging most knits is that they become stretched out by gravity pulling it down.  Additionally, the shoulders lose their shape from the hangers. WHAT TO DO?
Watch this great hack for "hanging" sweaters that uses a hanger but avoids the pitfalls of a sweater losing it's shape.  Some people are just so clever!  He shows us how in literally a minute you can store your sweaters without wrinkles or stretching.
Please SHARE this great Life HACK with your friends and family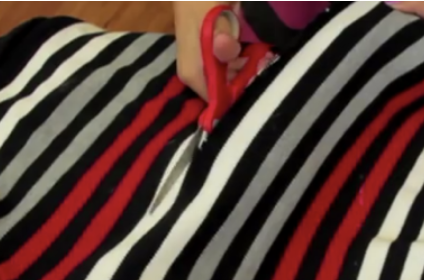 Sometimes I watch DIY's that have great ideas but I find the person illustrating them either stiff, irritating or just not seeming genuine.  I know the focus of the video is the object being made, but it is more enjoyable watching a great DIY being narrated by an amusing person, who likes what she is doing.
The girl in this video has a great idea for all the old sweaters lurking in our closets, just waiting  to be turned into a new functional winter article of clothing. There is nothing that fights the cold better than covering our heads with a hat, and no cuter form of that than the winter beanie.
The old sweater needs to have a band on the bottom of it for this to work.  The video you are about to watch shows how the bottom part of this kind of sweater gets turned into the cutest beanies with great ease!  The good news is that if you don't know how to sew, the bonding of the material can be done with fabric glue.
The girl in the video is not a sewer, so she illustrates how to make the beanie with just a pair of scissors and some fabric glue.  She shows you each step of the cutting, folding and gluing in such a fun way, that it really makes you want to try it!
The finished product is, no joke, simply adorable.  These beanies would make incredible holiday gifts! She charmingly jokes about how they remind her of making snowflakes in kindergarten!
She really convinced me to try making these, and by not throwing away the arms of the sweater you get a bonus!  Let us know if this is something you will try, and if you enjoyed watching the process as much as I did.  Oh, by the way the sweater arms get turned into a blast from the past…leg warmers!
Please SHARE This With Your Family and Friends