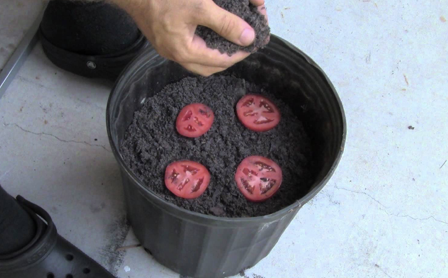 image via – youtube.com
Being a tomato lover, I look forward to "homegrowns" in the summertime.  It is a simple pleasure that makes salads tastier, or I just like slicing one up with a little bit of salt, for a healthy delicious snack.  I have bought tomato plants and grown them outdoors, but until I watched this great video below, I had no idea that I could grow them with greater ease and less expense.
The tomato growing tip offered by the YouTube channel, The Wannabe Homesteader, is an internet find that I had to share.  You will see why it received over 460,000 views, and hundreds of comments, from people who just couldn't get over this technique and were grateful for this easy tip.
There is nothing worse than cutting into a tomato that turns out to be overripe and inedible.  It always kills me when I have to throw one out, but now I know that it can be used  to cultivate seedlings, that will mature into my very own tomato plants.  The process is so simple, as you will see watching this guy, (who has a really relaxing voice), take you through the steps.
All you will need is: a plastic plant pot, some good rich potting soil, and your overripe tomato cut into slices.  He will show you exactly what to do, (which literally takes a few minutes), and within ten to fourteen days about 50-60 seedlings will have sprouted.  With a minimal amount of effort you will be picking your very own homegrown tomatoes before you know it!
 Please SHARE This Growing Tip With Family and Friends 🙂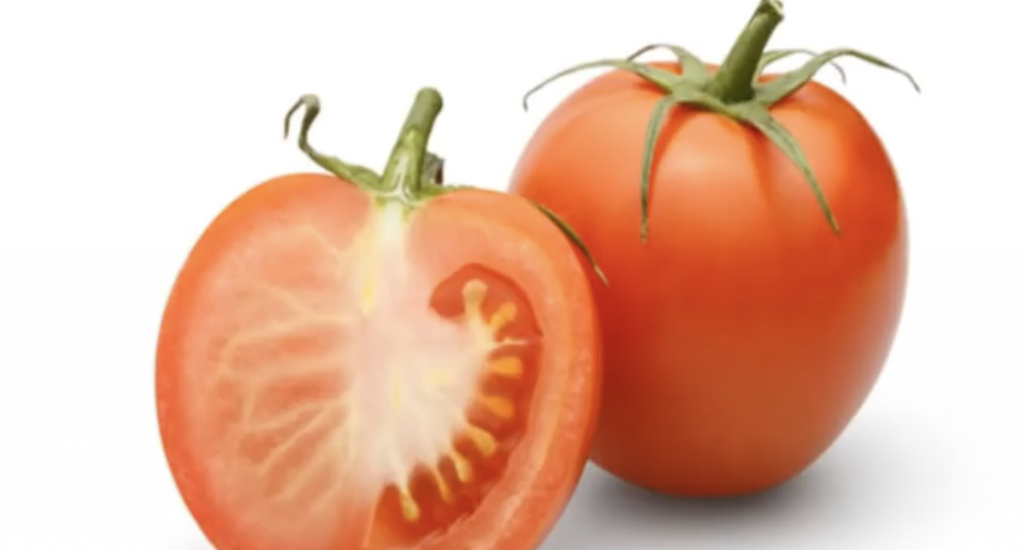 Acne, pimples, blackheads, oily skin, redness, dark spots, wrinkles. If you have any one of the aforementioned skin issues then this homemade facial scrub is for you. It brightens skin and tightens pores as it helps to clear up acne, pimples, and blackheads while working to help fade acne scare and those unsightly dark spots on skin!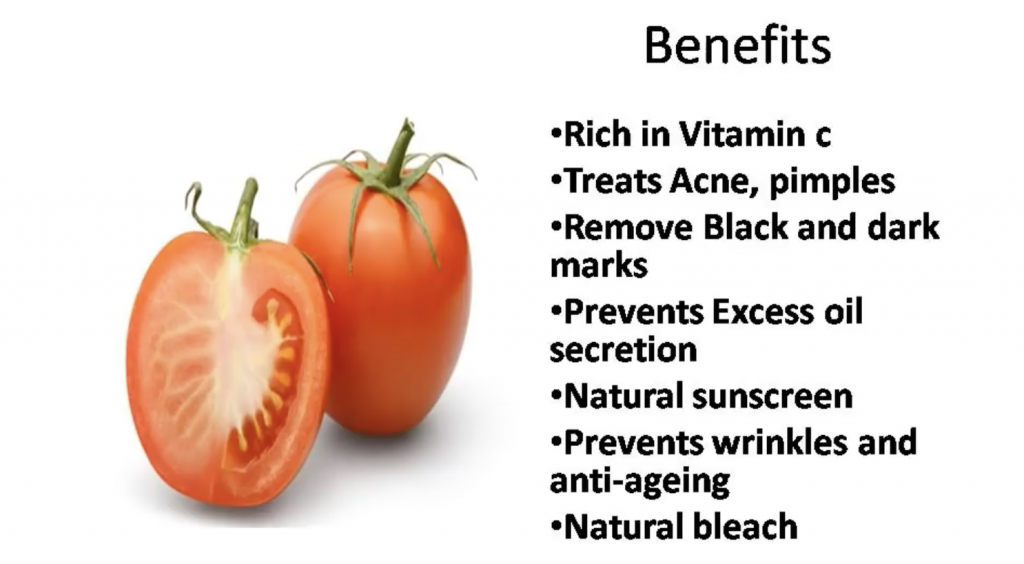 Plus, it's anti-aging and helps fight wrinkles while leaving skin soft and smooth. This treatment is among the most beneficial ones you're likely to ever come across and it all comes down to a few simple, inexpensive, and easy to find ingredients, the main one being tomatoes!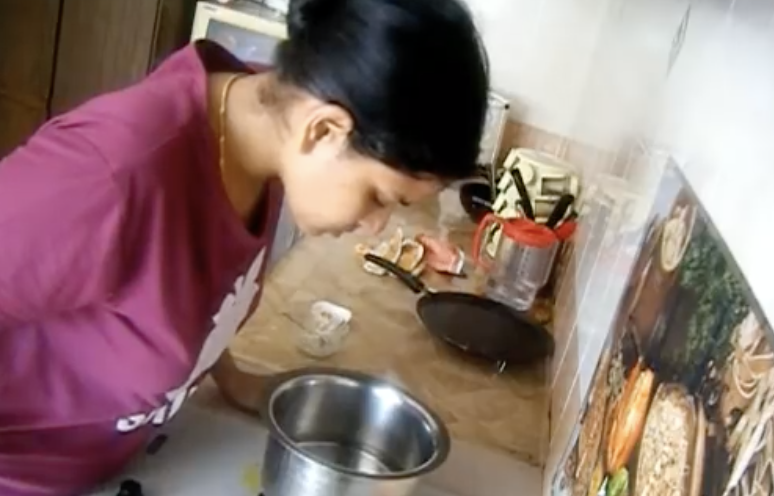 Tomatoes are rich in antioxidants and those help combat the effects of harmful free radicals in our bodies, which damage and age our skin and bodies. When topically applied, a tomato has the ability to stop skin damage on a cellular level. In addition, tomatoes contain a large variety of vitamins and nutrients that help tighten and nurture skin, including vitamins A, C, K, E, B1, B2, B3, and B6.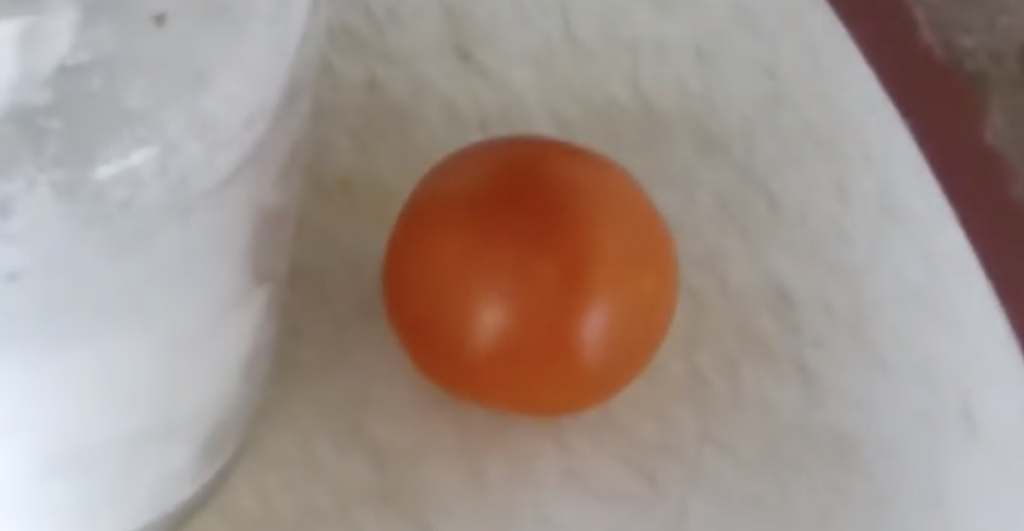 However, the real power of the tomato lies in its juice which can effectively balance skin's pH levels. Tomato juice is acidic and this acidity can help naturally dry out oily pores and acne spots, thus reducing breakouts severity and preventing them in the first place.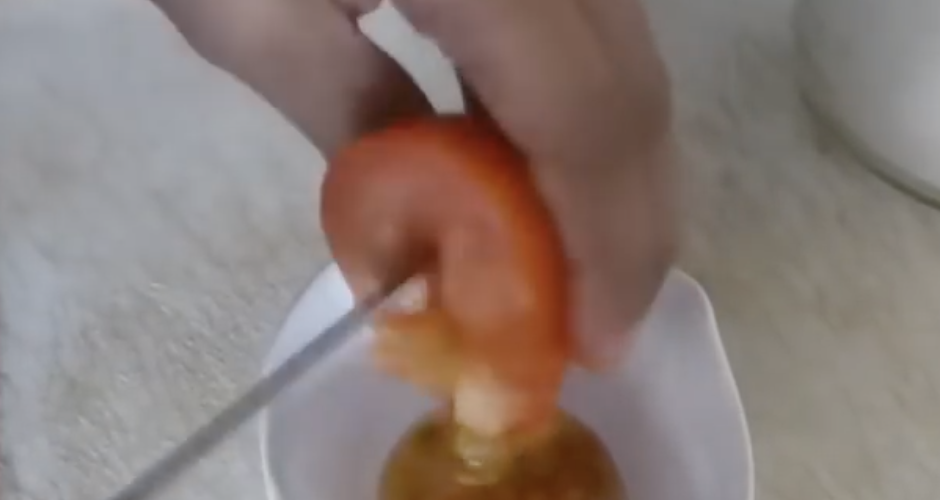 If you want to take the easiest route all you have to do it cut a tomato in half. Rub the tomato all over for your face for 2 minutes, rinse and voila.  This is a great way to treat small breakouts and little pimples if you don't have a lot of time on your hands.
The accompanying video from StarNaturalBeauties covers more information on the topic and it goes over how to make the homemade tomato scrub. The ingredients and instructions on how to apply it are covered below, so check it out and give this all-natural treatment a try!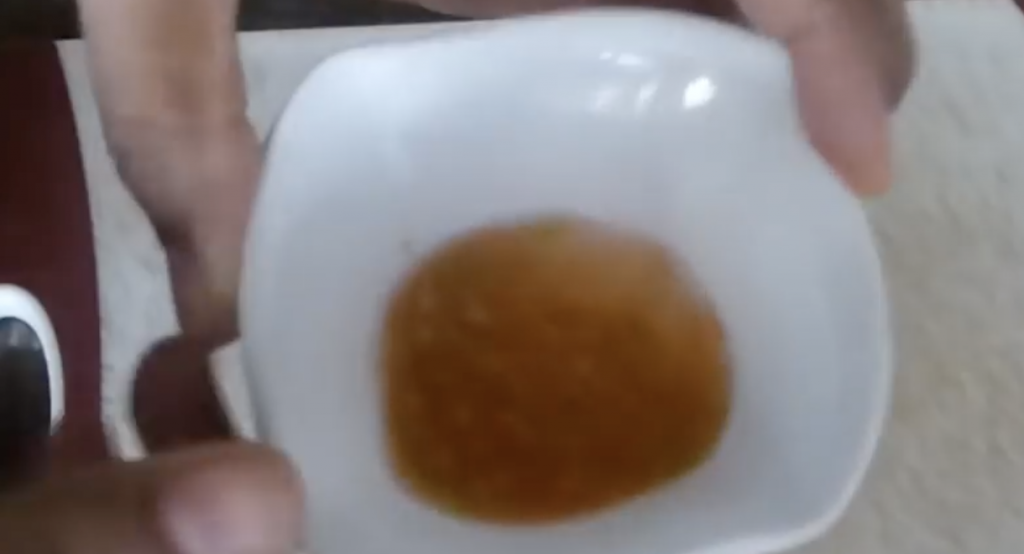 To make the tomato facial scrub shown in the video take a ripe red tomato and cut it in half. Squeeze the juice from one of the halves into a small bowl and be sure to use at least one tablespoon of fresh tomato juice.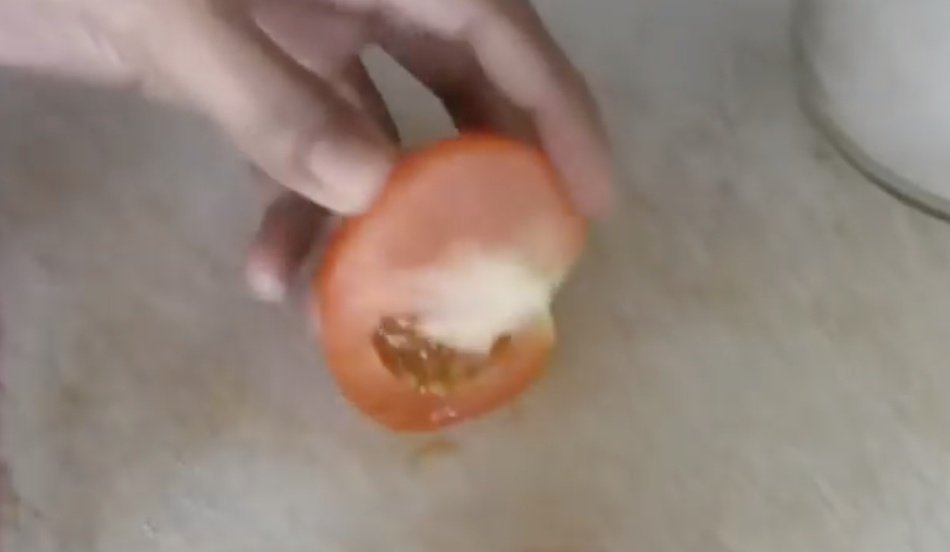 Add about ¾ tablespoon of granulated sugar to the bowl and mix it up well. This mixture works best for oily skin, but for sensitive or combination type skin you should add a ½ teaspoon of honey, and for dry skin further add a ½ teaspoon of coconut or almond oil.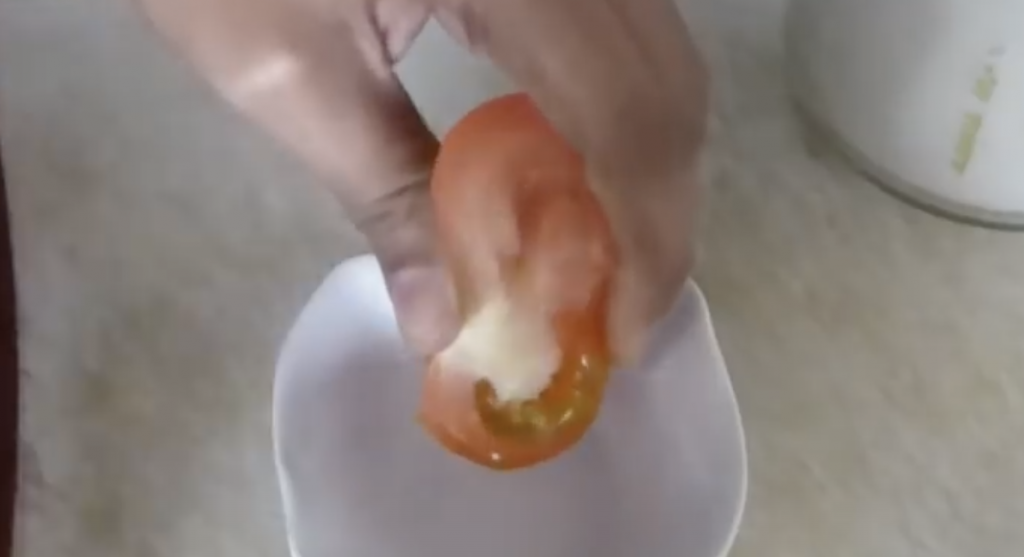 Before you apply the facial scrub first steam your skin. Simply heat a pot of water on the stove and when it's hot enough to produce and give off a light mist of constant steam place your face a safe distance above it. The steam will open up your pores and make it easier for the tomato scrub to work it's magic at cleaning out more of the oil, dirt, and dead skin cells that are blocking them.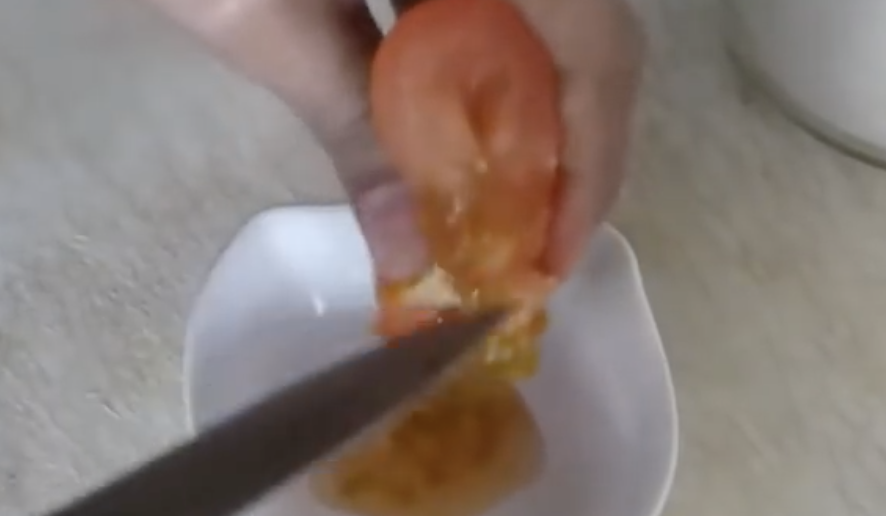 When you're done steaming, have the scrub ready and apply it all over your face and neck. Gently work it into skin for two minutes, then leave it on for another two minutes, before rinsing it off with room temperature water. It's important to use room temperature water because it helps to close your pores and tighten skin up. Finally, pat dry your face and and then apply some moisturizer.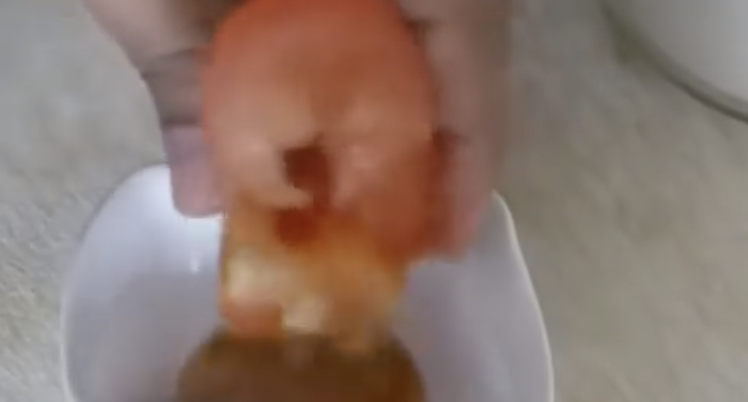 This tomato scrub can and should be applied at least two times every week. It's all natural and won't cost you more than a few dollars to make. For some of us out there this beauty tip could change our appearance, and lives, for the better. So grab a tomato, juice it, mix in the other stuff, smear some on your face, and be amazed at how such an unlikely solution actually works!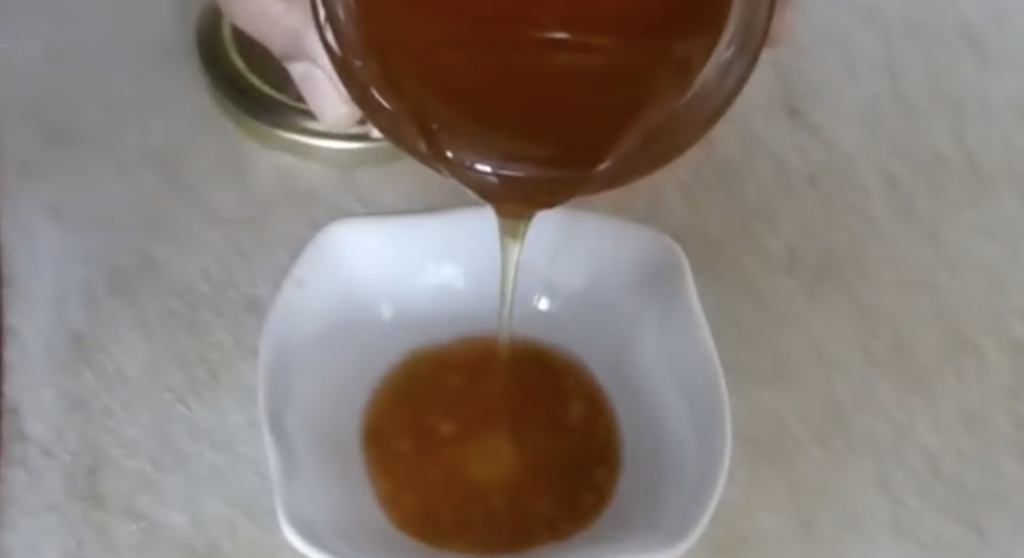 Please SHARE This With Family and Friends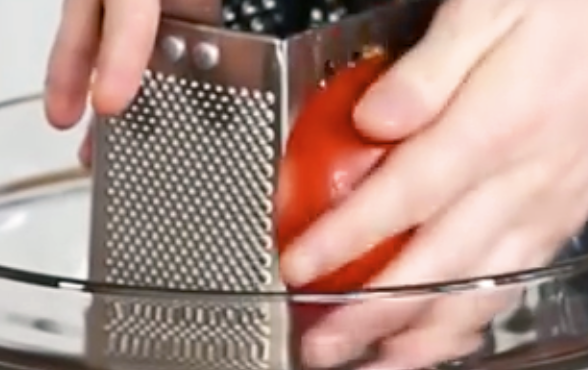 image via – facebook.com
I consider myself a "foodie" and what makes a dish outstandingly delicious for me, is when the taste is truly FRESH.  I enjoy preparing food for myself and my family, but I don't want to spend  hours cooking…it just leaves me exhausted and without an appetite.
Most people enjoy a simple pasta and tomato sauce, and have great memories (if you are Italian) of Grandma's Sunday dinners. They always included a marinara sauce (for the pasta) that had to be stirred and simmered for hours to reach the peak of perfection.
I am always looking online for simple recipes that use really fresh ingredients, and can be completed quickly.  When I came across the video that you are about to watch below, Food & Wine's Justin Chapple astounded me, with a way to make a fantastically fresh, delicious tomato sauce that requires NO COOKING!
All you need is a box grater and ripe, good quality tomatoes. The bonus is that the grater actually saves you from having to peel the tomato.  Watch Justin, add a few ingredients to enhance the taste and consistency, and then pour it on the cooked pasta.
When I watched his preparation, which he does with such simple pleasure that exudes his love of fresh food, I was inspired.  I made it last night for my husband and kids and all I could hear was a resounding Yummmmm!
Let us know how yours turns out! Bon appetite! 🙂
Please SHARE this amazingly simple and delicious recipe with your friends and family!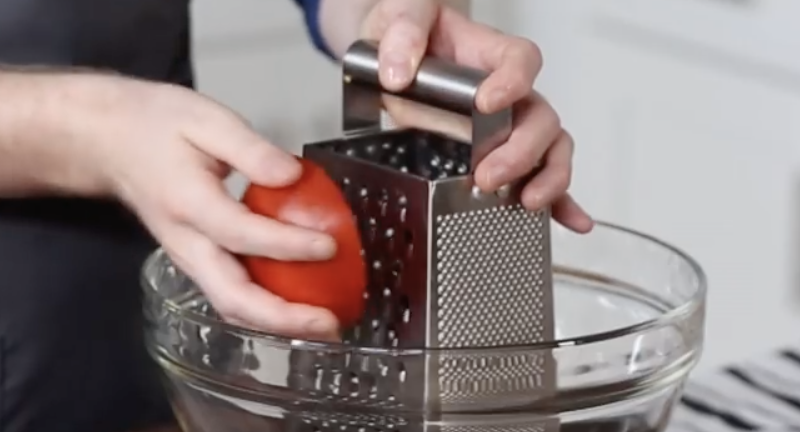 What is more delicious than a great tomato sauce on pasta? Traditional homemade sauces that some of us remember our Italian grandma's cooking for family Sunday dinners, hold great memories, but took many hours simmering and stirring until it arrived at the table. Although such sauces are fantastic, what if you could actually skip all of that cooking and achieve a fantastic home-made sauce to pour over your pasta?
After watching this tantalizing and simple DIY video, in which Food & Wine's Justin Chapple illustrates how to make a completely fresh tomato sauce that can be ready in minutes, I tried making this. All that I needed was a square grater, some fresh ripe tomatoes, salt, pepper and olive oil.
What's so amazing about the technique Justin demonstrates, is that it eliminates the need for peeling and dicing the tomatoes. I added some oregano, and fresh basil (as he did) and I have to tell you that my family was blown away at how delicious the sauce was! If you try this, please let us know how yours came out.
Please SHARE this recipe with family and friends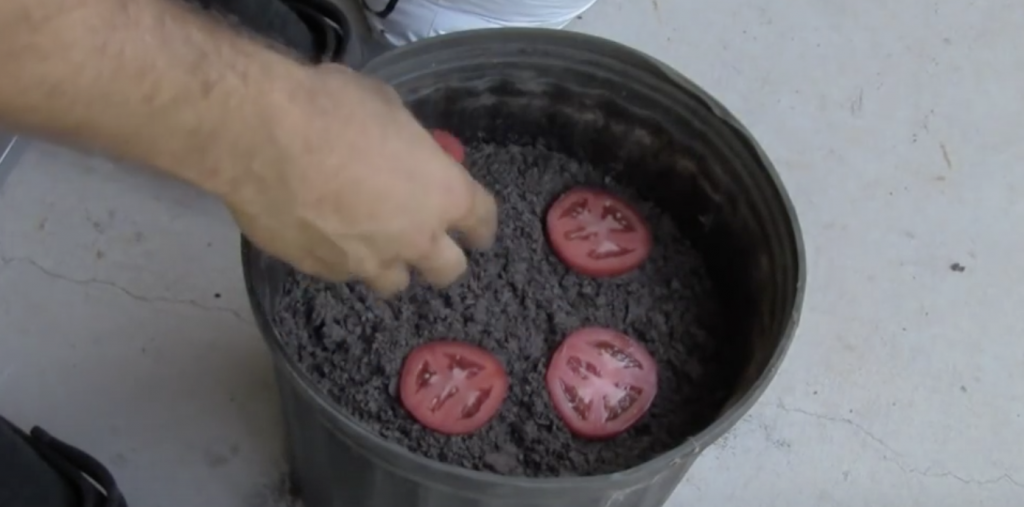 People have a renewed interest in gardening and many are opting to grow their own fresh food at home. The reason is simple for many, instead of buying the markedly expensive organic products that are pesticide-free from the store, they're choosing to shop locally and plant fruits, vegetables, and herbs right in their own back yard.
Between the ever increasing cost of food, consumer awareness, and health and safety concerns, it makes sense to plant your own garden. It's the only way you can be sure and know exactly how the food you're feeding your family was grown. Equally as important is the fact that the best way to enjoy any fruit or veggie is freshly picked right off the vine!
Even if you don't have a green thumb or the know-how, there's still hope! The simple method covered in this video from The Wannabe Homesteader channel on YouTube goes over a novel way to start tomato seedlings. It will cost you nothing and requires zero plant or gardening experience whatsoever.
The two minute clip titled "The Easiest Way To Grow Tomato Seedlings" is not misleading in any way, shape, or form. All you need is a pot full of dirt and a few tomato slices. That's it! You can simply take old pieces of tomato that you bought at the store, plant them, and re-grow a bunch of tomato plants all over again. The types of tomatoes that work best for this trick are heirloom tomatoes that have been grown organically or ones that you know come from a garden. Here's what to do:
1) Cut a ripe or over-ripe tomato into ¼ inch thick slices.
2) Place them in the dirt evenly spaced apart.
3) Cover the slices with a thin layer of potting soil.
4) Water regularly as needed.
About a week or so after you plant the slices there will be a bunch of tiny little seedlings that have sprouted up. Take the larger ones and re-plant them in a new pot, you only want a couple in each container. After they've grown a bit more take the bigger ones out again and plant them in their own pot. Now you have the sturdiest, strongest tomato plants that will yield the plumpest, juiciest, and most delicious tomatoes you've ever tasted!
Please SHARE This With Family and Friends