After spending years locked away in a tiny metal cage this bear finally got to know what grass, dirt, and water feel like beneath his paws. The absolutely heartwarming, and breaking, moment took place after the bear, now named Tuffy, was rescued from a bile farm and brought to Animals Asia, a sanctuary in Vietnam.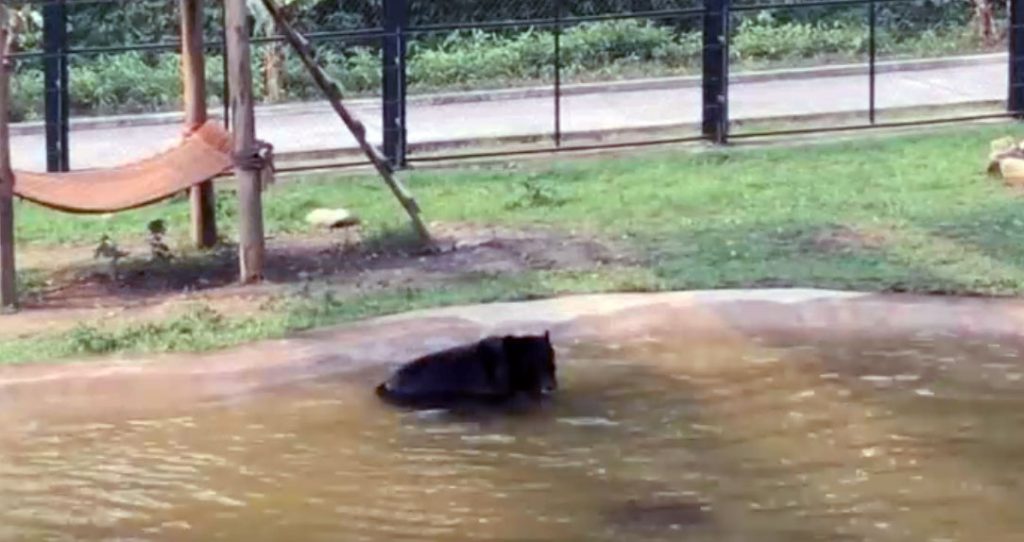 Tuffy had been forced to live his entire life surrounded by metal bars in an extremely cramped cage that was barely large enough for him to fit in. Day in and day out he was tortured and abused so that his captors could extract bile from his gall bladder and sell it at a premium for use in traditional Asian medicines.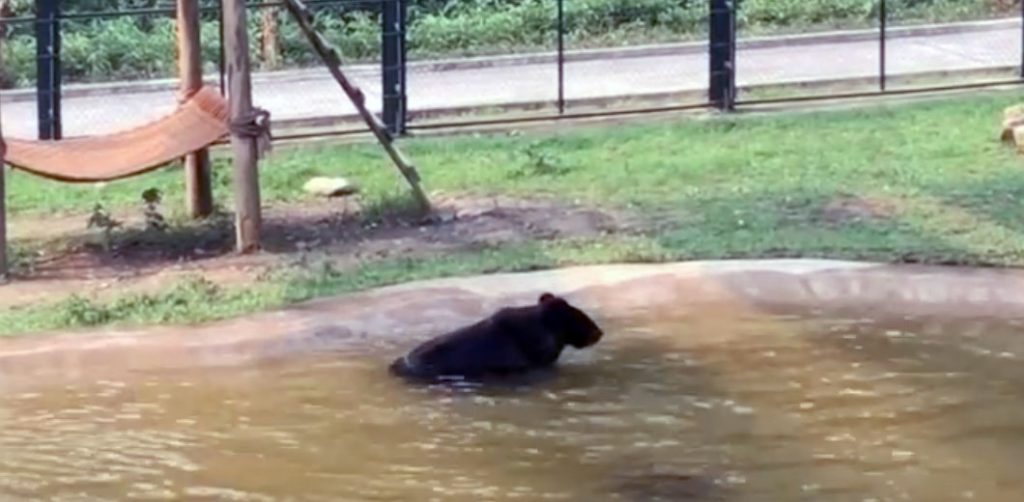 He didn't have regular access to for or water and medical care was non-existent. The psychological and bodily trauma he went through are unimaginable and he was one of the lucky ones who got out and was given a second chance at living a normal life.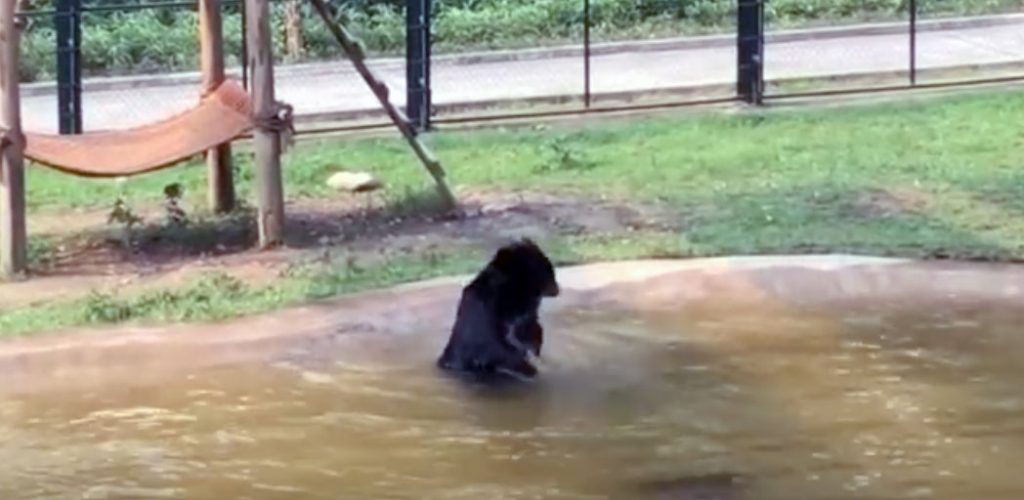 Tuffy was rescued along with five other bears in September of 2015. His first few months at the sanctuary were filled with rehabilitation and medical procedures. In particular his gall bladder was so badly damaged from all the bile extraction that it had to be removed!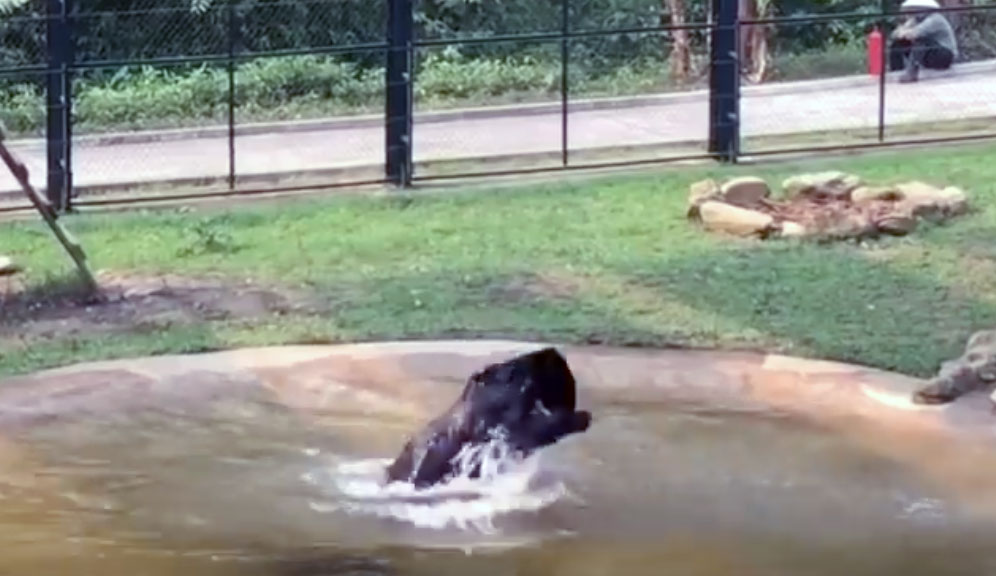 Since metal bars were all he had to walk on, his paws were dry and deeply cracked. In addition, he was severely dehydrated and suffering from three fractured teeth. A dedicated veterinarian team worked tirelessly to restore him back to health and he was soon ready to move into his new home.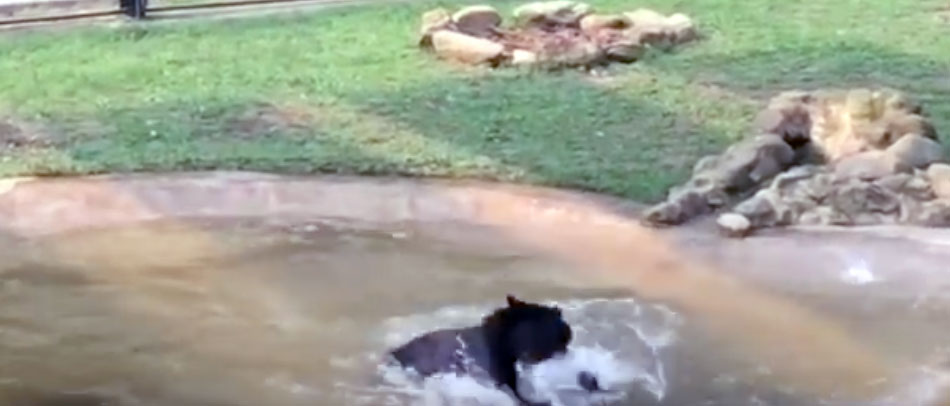 As you can see in the video his new habitat has all the creature comforts a bear could ever ask for, including a little pool to cool off and relax in. This clip captured Tuffy's first few dips in the pond and he took to the water immediately, splashing and playing around in it like a little kid! It's wonderful to see him happy and free for once and according to his caretakers he absolutely loves being outside. Instead of returning to his den that night, he spent the evening outside sleeping under the moon, stars, and wide open sky.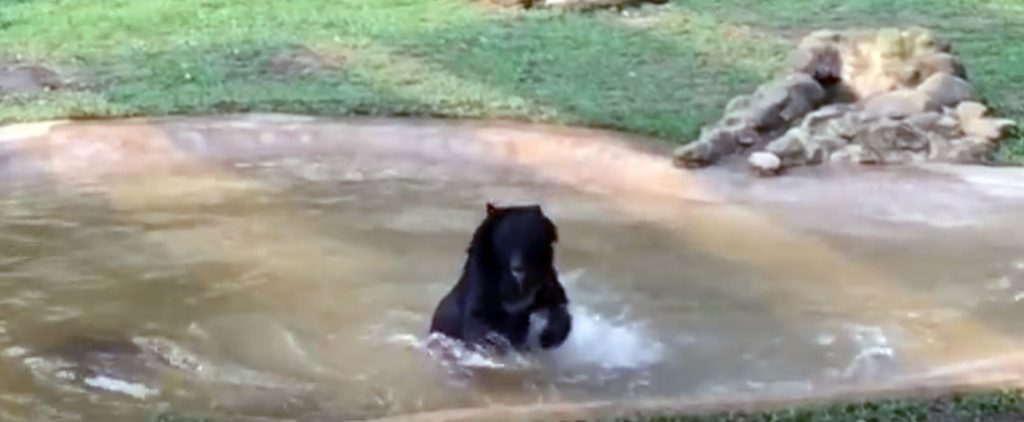 No living creature should spend their life in a cage being tortured and denied the simple pleasures life has to offer. At least Tuffy has the chance to live out his final years in peace and harmony among other bears at the sanctuary.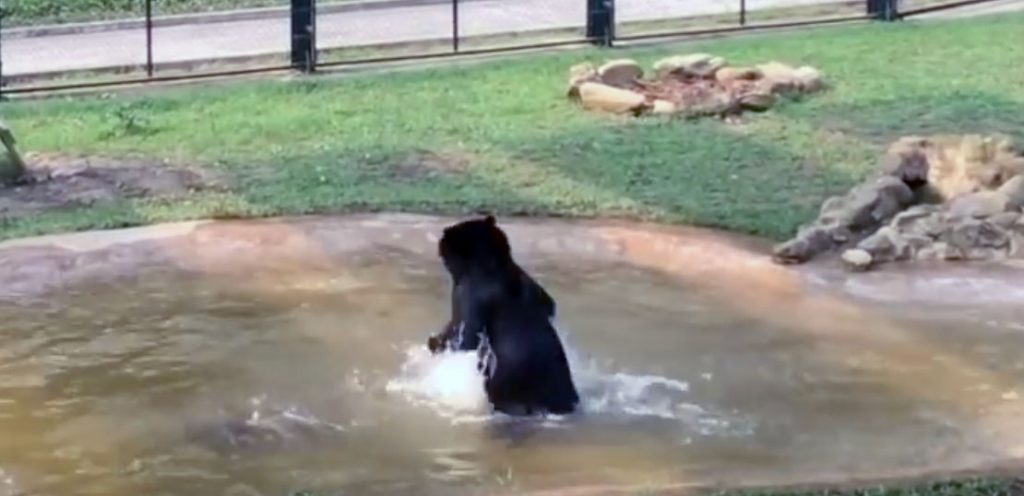 However, according to Animals Asia an estimated 1,200 bears remain trapped on bile farms in Vietnam and over 10,000 more are believed held in China. Help share his story and this video, it will make a difference and serve to help the many other bears stuck in this cruel situation that Tuffy was luckily rescued from.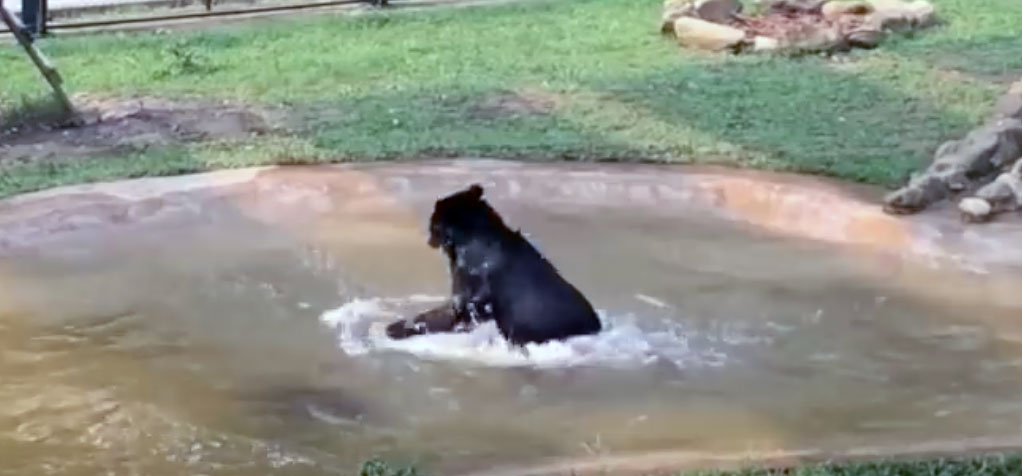 Please Share This Story With Family and Friends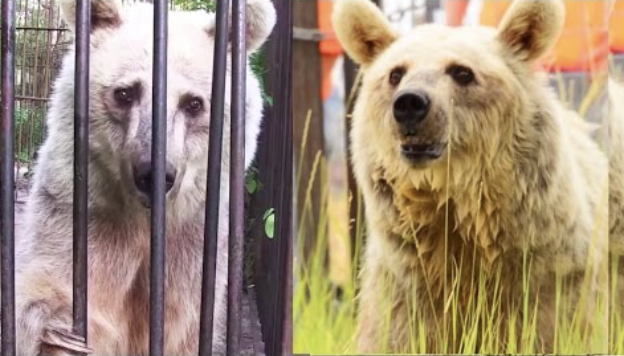 Unimaginably horrible living conditions were the fate of four bears for the last 20 years.  They were confined to rusty small cages, with no shade, and no free access to water when they wanted, at a decrepit roadside zoo in Pennsylvania, USA. Bruno, Fifi, Marsha and Pocahontas experienced this mental and physical cruelty without hope.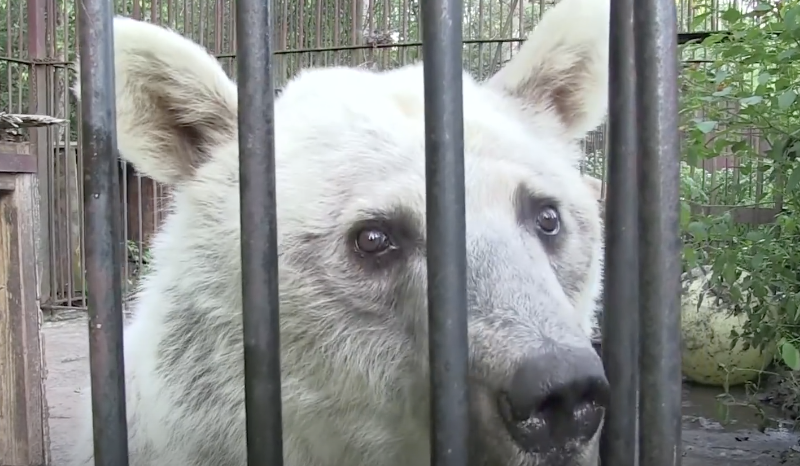 So neglected, and further forced to perform tricks when suffering from arthritis, these poor bears were in terrible shape when they were discovered.  After so many years of suffering, these wonderful animals were rescued in July, 2015;  Wild Animal Sanctuary in Colorado and PETA finally came to their rescue.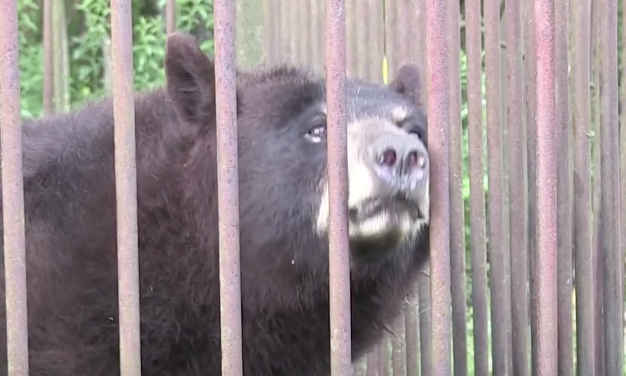 This beautiful video shows us the incredibly uplifting scene of the the bears, taking their first step out of their horrible cages, toward a life of care and ultimately freedom.  Once adjusted, the four friends will be released into a 15 acre habitat where they will live out the rest of their lives free in nature.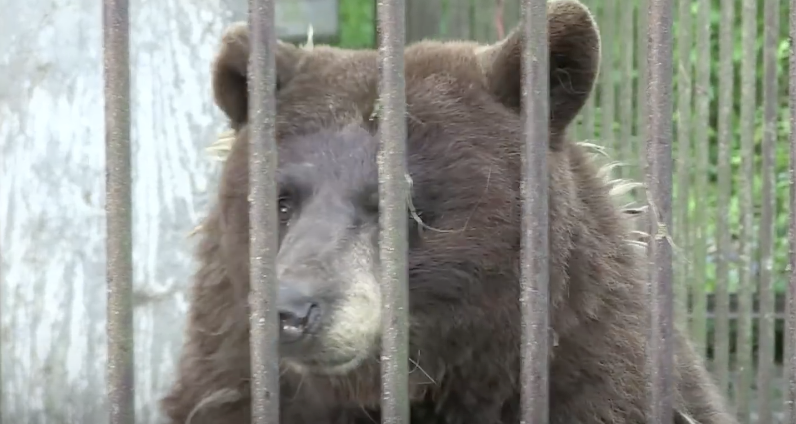 Please Share this Amazing Moment with your Family and Friends