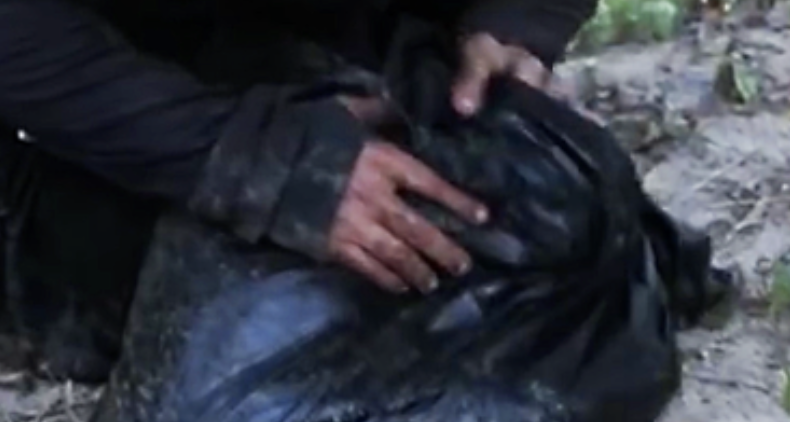 image via – youtube.com
If you have ever loved a dog, or not, the story depicted in the video you are about to watch will touch you to the core of your soul. Having rescued a dog myself, I have often wished he could tell me about what happened in his life, before he became part of mine. There is no creature who is more loyal and a better friend than a dog.
The story begins on a beautiful country road that runs next to a river, where a man is enjoying his morning jog. Looking toward the water, he spots a black plastic bag on the shore. Approaching what he thinks is trash, it appears that something is moving inside.
What he finds in the garbage bag is life-changing…a young dog that has been discarded! This incredibly beautiful short story is told from the dog's perspective…if he could talk, this is what a rescued dog would tell you. No one watching this will have a dry eye; it is one of the most deeply moving stories I have ever seen.
Please SHARE this with your family and friends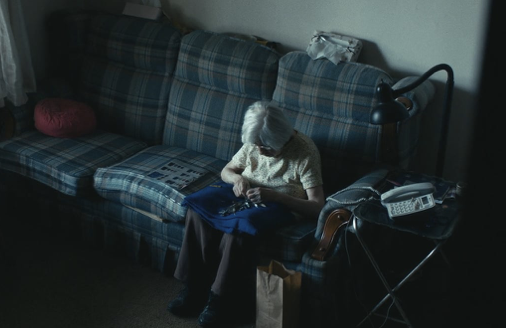 We are all going to grow old some day, if we are lucky enough to maintain relative good health.  We may not make it to the age of 98, like Mary Tony, who is the subject of the video you are about to watch below.  When you finish watching this heartbreaking video, it will give you pause, to think of elderly people you know who may be facing the terrible loneliness that Mary suffers.
The title of this video is "Junk Mail", because when Mary is not at the senior center that she enjoys immensely, she has nothing to do and no one to talk to.  She lives alone and no one comes to visit.  She confides in the person interviewing her that "[she] has to do something or [she'll] go nuts" so she cuts up junk mail, puts it in a bag and throws it away.
The film crew, known as Voyager, had a mission to gain a window into the life of a 98-year-old person, living out her life without any attention or interaction with her family.  People need human contact and love from other human beings.  Thankfully, Mary receives this at the senior center that she has started to attend.
However, she is left with many empty hours where no one comes to see her, during which her loneliness is truly unbearable.  Her family is too busy to see her.  When the crew asks Mary how she feels about her living situation she responds, "I don't mind. What am I going to do? Where could I go? I am by myself."
Mary's story is not unlike many of the elderly who are ignored at the end of their lives.  It is such an important reminder, of the impact of the difference made by a simple visit, every so often.  Mary was so overwhelmed by a visit organized by the senior center, that she was brought to grateful tears, saying "I love you all for coming..it's made my day and I'll never forget this".
Watch the video below and pass on Mary's story.
Please SHARE Mary's story with your family and friends