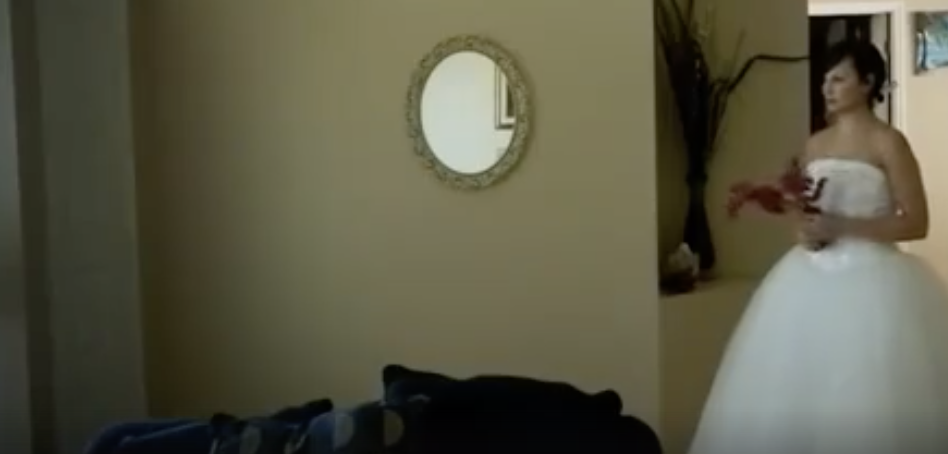 Here is a story that will warm your heart during these cold winter days. After seven memorable years of marriage Chrissy and her husband Brian were coming up on their wedding anniversary. However, they both had to work on the actual date and would not be seeing each other. Not wanting to miss out on it, Chrissy thought up a last minute surprise for her husband that he is sure to never forget.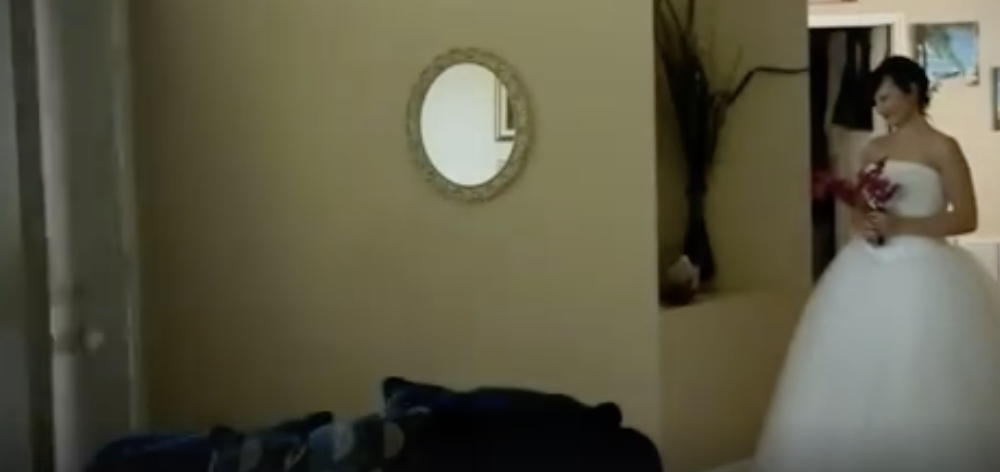 While Brian ran to the store with their daughter she dug out her wedding dress and grabbed a bouquet of flowers. She had the song "Shine Your Light" by Robbie Robertson ready to play and explained "I picked this song because he is a firefighter and it is one of "our" songs since we heard it years ago in the movie Ladder 49."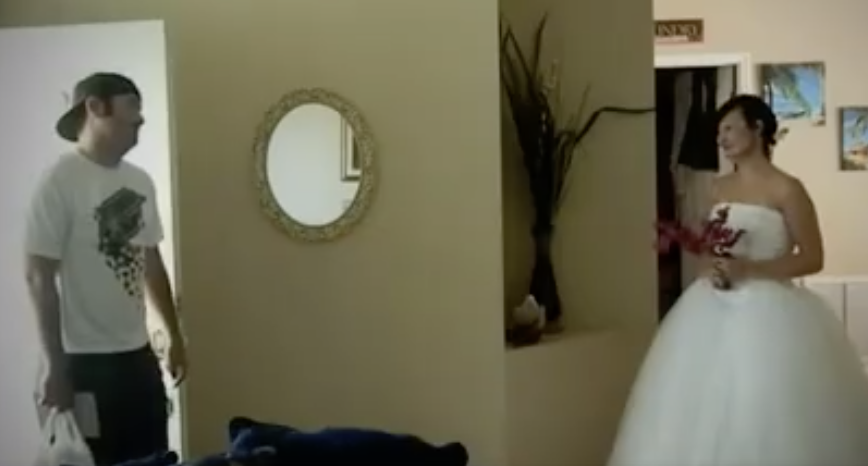 As Brian walks up to the door she cues her child to play the song and stands smiling, clearly excited and happy to surprise him. She has the camera rolling to catch the moment and when Brian walks in he seems lost for words and can only gaze at her, seemingly awestruck at the sight of his blushing bride. They exchange knowing smiles before he crosses the room to embrace her in a sweet hug while the kids look on delighted.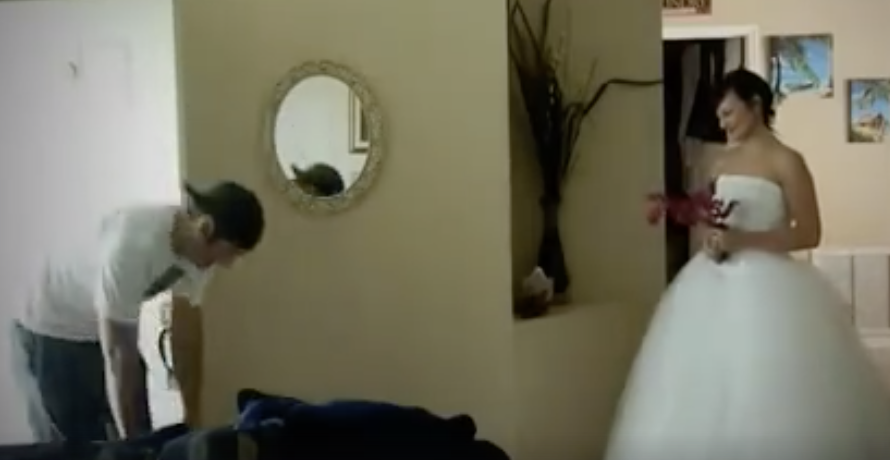 This story perfectly illustrates that you do not need expensive jewelry, flowers, chocolates or other material things to show your love. The most heartfelt moments are often inspired by family, friends, and the simple desire to create a lasting memory. Crissy included her children, the element of surprise and the vision of her from the day they got married. With all this set to a meaningful soundtrack it created a flawless anniversary surprise.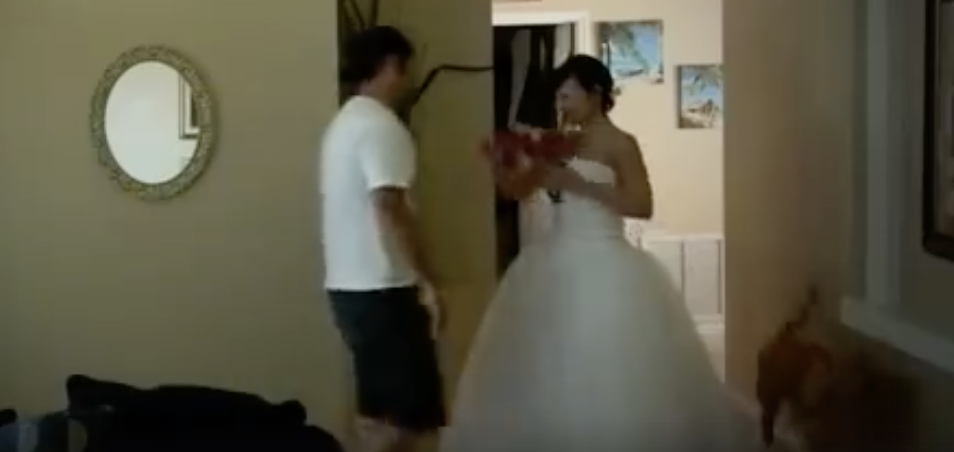 Please Share With Family and Friends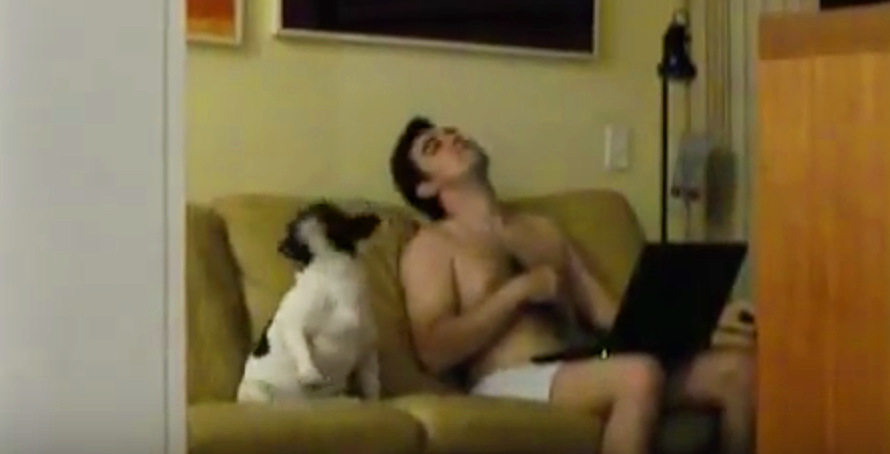 image via – youtube.com
No matter what type of animal our pets may be, they all have their very own unique personalities and special quirks that set them apart. Whether it's a hamster, cat, bird, lizard, or horse, the animal companions in our lives seem to always find a way to make us laugh and love them even more!
Lots of animals even end up taking on and adopting some very human-like traits. There are horses that sing and dance, parrots that talk, cats who can open doors, and the dog in this video who enjoys dancing to music alongside his owner!
The two were hanging out at home one afternoon just taking it easy, relaxing on the couch and enjoying each others company. The man was sitting in his boxer shorts perusing the web on his laptop and listening to music with his black and white dog by his side when a song came on that they both really liked. That's when things got interesting and it's also when his wife came home unbeknownst to the lovable pair of couch potatoes!
She whipped out her phone to secretly record the hilariously adorable sight that awaited her and what she captured is pure gold! The man and his dog started to do a strange type of dance, moving their bodies and heads from side to side in unison. The moves are definitely all their own and judging by the looks they gave one another at the beginning of the clip, it seems as if they've done this before!
It's hard to say which one taught the other how to couch dance but either way they clearly have a great time doing it. This dynamic duo proves that it's the little things that make life awesome. On another note, how the wife kept herself from bursting out laughing is anyone's guess!
Please SHARE This With Family and Friends Who Need a Smile Today 🙂