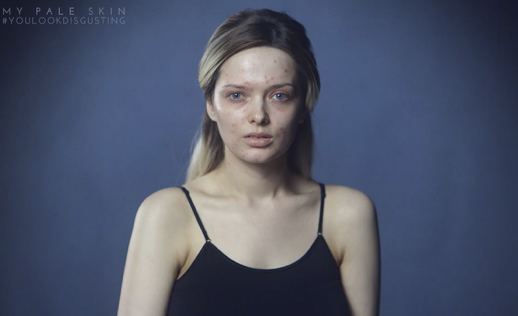 image via – youtube.com
What is perfection? Are humans responsible for being perfect? Or has nature made us exactly the way we should be? We have been taught by a long history of entertainment and media not only what perfection looks like, but that if we are not this perfection we should strive to be.
We believe we should have flawless skin, hair only in certain places, be completely symmetrical, and that our value is inversely proportional to our physical size. We have learned to base our self worth on what we look like compared to what we think we should look like.
The idea of aesthetic perfection is perpetuated by the allowance and encouragement of sharing opinions in response to what we are exposed to online. Through the use of social media people have been empowered to put their two cents in, whether it is positive or negative.
In this way we have been granted permission to forget all social filters and common courtesy because we often don't know the people affected by the feedback. The result is a build up of what has been deemed perfect and a harsh beat down of anything contrary. By creating this video, Em Ford shines a light on unrealistic expectations of beauty.
After posting images of herself sans makeup on social media, she was bombarded with hurtful remarks and insults. She used the criticism as inspiration to share her story and became a revolutionary for people who suffer from similar issues due to false ideas of perfection.
Em says, "You are beautiful – no matter how flawed you feel, no matter how upset you may be about the way you look or how hard you find it to make friends, or be confident. Believe in yourself, and never let anyone tell you you're not beautiful – not even yourself."
Let us know what you think!
Please Share This Powerful Message With Family and Friends