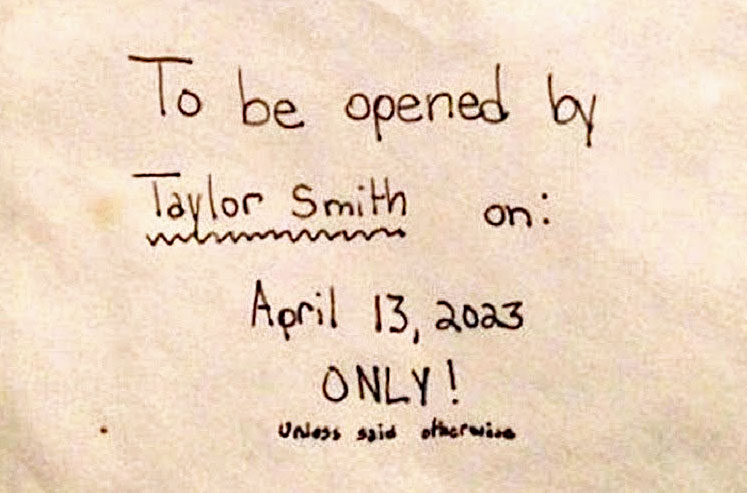 image via – youtube.com
Many kids and teens across the world will write letters to their future selves about what they want to do as they get older. Some talk about when they want to get married, how many kids they want, who their husband/wife should be. While others write about what job they want to work, how far they want to take their education and what their dream career path should look like. After they are done writing the letter, they seal it up, write the date the letter should be opened and put it in a safe place where they will remember to look years down the line.
In today's story this is exactly what Taylor Smith Johnson a teenager from Tennessee did. One day she woke up and decided to write who future self a letter that she would open on April 13, 2023. Taylor decided age 22 would be the perfect time for her future self to read this letter as a reminder of what trajectory she wanted her life to head. She had big dreams, great ambition, wanted to travel all around the world, go to college and possibly graduate school while having God always in her heart.
Then without warning a few months after she wrote this letter, Taylor died from Pneumonia and would never be able to open the letter she had written months earlier. Her parents were completely crushed by the loss of their daughter, as losing a child is probably the worst thing that could ever happen to a parent.
As Taylor's parents tried to cope with the loss of their daughter even going into her room was too difficult. The memories would flood back into their minds and they would immediately break down not being able to cope with the terrible loss.
Then months later, her mother finally had the strength to enter Taylor's room and she stumbled upon the letter Taylor wrote to her future self. Her mom with tears in her eyes, opened the envelope and began reading the letter. She was stunned by all the things Taylor aspired to and wished her sweet little girl could just come back and do everything she dreamed of.
Although, her daughter was gone, it felt as if she sent this letter from heaven and it gave her mom some peace and closure that she desperately needed. Taylor could no longer be with her family in the physical form but she just knew her little angel would always be with them in spirit.
Her mother wanted Taylor's memory to live on, so she posted the beautiful message on social media hoping that it would help all her family and friends cope with the untimely loss of her daughter…
Watch the video below for the full story and to read the beautiful letter:
Please SHARE This With Your Family and Friends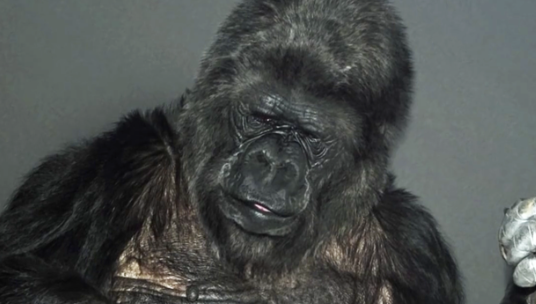 image via – youtube.com
Koko, the world famous western lowland gorilla, is weighing in on the state of Mother Earth in a message for all of humanity. In the heartbreaking clip she uses sign language to communicate her thoughts and feelings on climate change and mankind's harmful effect on biodiversity and the environment.
The sixty second video starts off with her signing "I am gorilla… I am flowers, animals… I am Nature. Man Koko love. Earth Koko love. She continues on, changing her tone from one of love to one of urgency saying, "But man stupid… stupid! Koko sorry… Koko cry.  Time hurry! Fix Earth! Help Earth! Hurry… Protect Earth… Nature see you. Thank you."
Koko, who is now 44 years old, has been learning sign language since the age of one. She is said to be able to understand over 1,000 signs of what her trainer, Francine Patterson, calls Gorilla Sign Language (GSL).
In addition, she was simultaneously introduced to spoken English at an early age and understands about 2,000 English words because of this. To truly understand Koko's message, you have to know the backstory to this video and that it was scripted in part by both The Gorilla Foundation and NOE Conservation.
The French conservation association is primarily focused on preserving biodiversity, while the foundation supports Koko and is where she has lived for many, many years. They worked together to help promote and increase awareness of their message of conservation ahead of the UN Climate Change Conference (COP21) that was held in Paris this past November 30 – December 12.
Her iconic status and extremely rare ability to communicate directly with people is why Koko was chosen by the two groups to act as an ambassador on behalf of endangered species everywhere. She was told about the events and informed of the issues surrounding the Paris discussions and then her reaction to it was captured.
According to a spokesman for The Gorilla Foundation, "We presented her with a script drafted by NOE and allowed her to improvise during a series of brief daily video discussion sessions. The result was edited from a number of separate takes, for brevity and continuity."
In the end, it offers an eye-opening, powerfully symbolic take on all of the damage to the environment and the harmful effects that man has inflicted on the planet. Take a moment to listen and check it out.
Please Share This With Your Family and Friends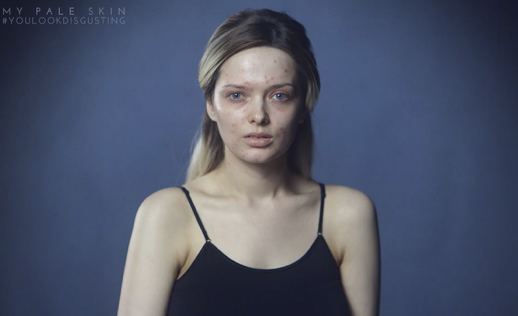 image via – youtube.com
What is perfection? Are humans responsible for being perfect? Or has nature made us exactly the way we should be? We have been taught by a long history of entertainment and media not only what perfection looks like, but that if we are not this perfection we should strive to be.
We believe we should have flawless skin, hair only in certain places, be completely symmetrical, and that our value is inversely proportional to our physical size. We have learned to base our self worth on what we look like compared to what we think we should look like.
The idea of aesthetic perfection is perpetuated by the allowance and encouragement of sharing opinions in response to what we are exposed to online. Through the use of social media people have been empowered to put their two cents in, whether it is positive or negative.
In this way we have been granted permission to forget all social filters and common courtesy because we often don't know the people affected by the feedback. The result is a build up of what has been deemed perfect and a harsh beat down of anything contrary. By creating this video, Em Ford shines a light on unrealistic expectations of beauty.
After posting images of herself sans makeup on social media, she was bombarded with hurtful remarks and insults. She used the criticism as inspiration to share her story and became a revolutionary for people who suffer from similar issues due to false ideas of perfection.
Em says, "You are beautiful – no matter how flawed you feel, no matter how upset you may be about the way you look or how hard you find it to make friends, or be confident. Believe in yourself, and never let anyone tell you you're not beautiful – not even yourself."
Let us know what you think!
Please Share This Powerful Message With Family and Friends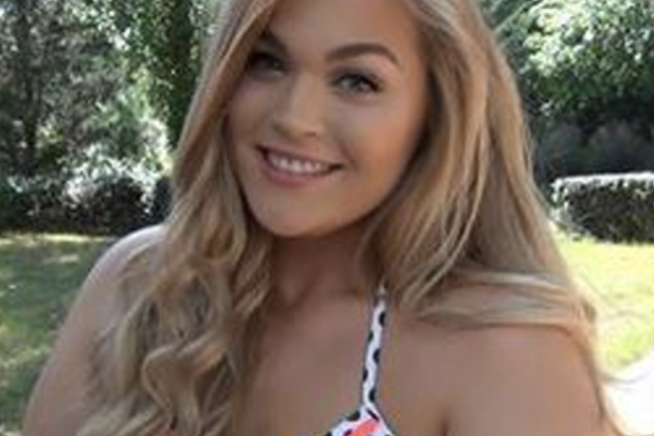 image via – youtube.com
Loey Lane is an army wife, animal lover, college student, and a beauty blogger. She uploads lots of videos to her YouTube channel, LoeyLane, and receives a ton of comments and feedback from them. Sometimes she wears revealing outfits in her videos, like bikinis, and some people feel the need to say things about it.
While many commentators in her audience are positive, non-judgmental, and even defend her, others are quite cruel. To effectively deal with these 'haters' and address them directly, Loey made a video titled "Why fat girls shouldn't wear bikinis." She runs through the main reasons that people reference when they say that she should cover up and promptly points out the wrong in their reasoning.
She has some very poignant and thoughtful responses and it's refreshing to see her stand up for herself while taking the high road. She doesn't lower herself to the level of the trolls who spout off cruel jibes and hide behind their computer screens, and that makes her all the more authentic and worthy of listening to.
Loey's message is all about body positivity, loving life, and believing in yourself. Every single body type whether it be fit, thin, fat, average, large, and so on, is beautiful. If someone has nothing nice to say then they should keep their mouths shut. Loey is spreading the message that you are free to do what you choose, and that includes wearing whatever you want to.
Life is too short to be miserable and always worried about what others think. Live it for you and only you, not random, judgmental jerks on the internet. Check out her awesome response video and please help to spread and share her body positive message.
No one person's body is completely perfect, but all of our bodies are beautiful.
Please Share With Family and Friends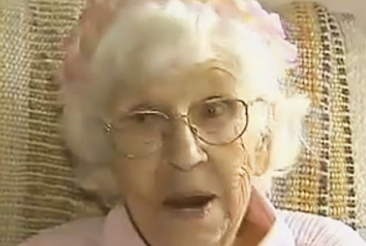 When you start watching this video, you may think that it's a story about a 94 year young woman named Shirley, who has an alert mind, loves game shows (which she orchestrates for the residents of her assisted living center) and just exudes a "joie de vive".
In part, this is true.  She has been fortunate to have lived a life that included an exceptional 57-year-old marriage, children and grandchildren whom she still sees regularly, and an outstanding talent for painting some beautiful art.  As enviable as  her life has been, that is not the central theme of this video.
Shirley still had only one thing left on her bucket list.  As Shirley always has, she made her wish come true.  What she wanted to do, was to purchase 5 seconds of TV air time to share a simple 3 word message.  After 94 years of living a full and rich life, she sums everything up with these three words.  Considering the source, the message is more powerful than ever!
Please SHARE this with your family and friends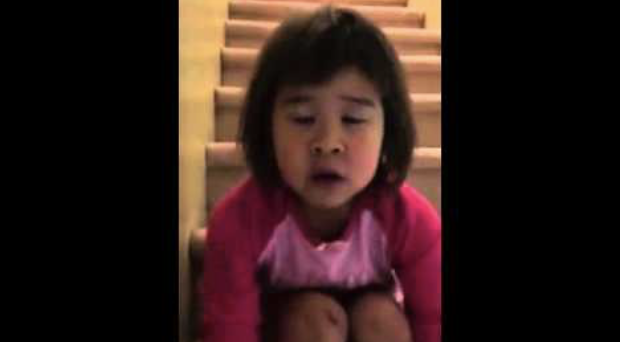 If there is anything that can wake up parents who are in the midst of a contentious divorce, these words spoken by 6-year-old Tiana in the following video, says it all!  This incredibly bright and sensitive little girl begs her mom (who is taping her) for civility between her parents.
I could not believe the intensity of her thoughts and feelings on the matter, and her ability to use such insightful language to explain the depth of her desires. This video really shows how hard divorce is on children, who so badly need to feel safe, even though their family is broken.
What is so amazing about little Tiana, is that she includes herself in the responsibility for her family's happiness.  She tries to explain to her mom that she doesn't expect the impossible; she just wants her parents to treat each other nicely.  She doesn't want to live in anger.
My heart just broke listening to her plea.  I think that her mom definitely heard her with her heart.  One can only hope that her impassioned plea for kindness made a difference in the dynamics of her family.  All family's dealing with divorce or even chronic anger in the home need to watch this video.  For the sake of our children, we all just need to be the adults…so they don't have to be!
Please SHARE this with family and friends