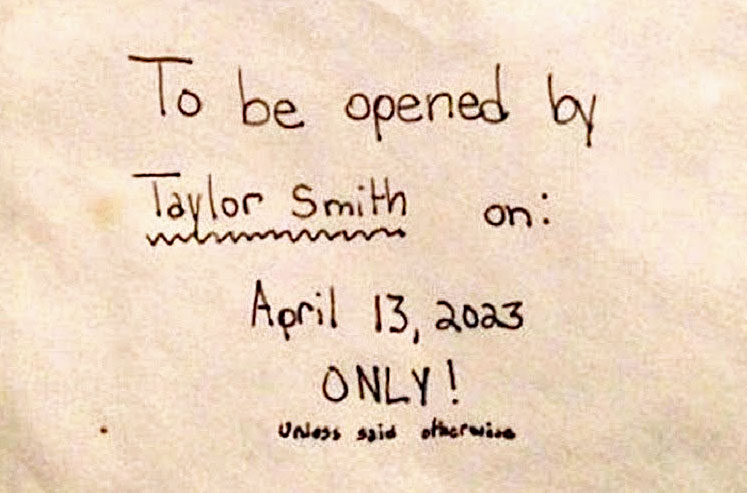 image via – youtube.com
When it comes to spirits and the afterlife there are countless theories and beliefs about what, if anything, happens next. Yet despite all the differences, people generally fall into one of two groups; those who believe in a spiritual afterlife and those who do not. The idea that after death our soul passes on to another dimension, or life, or realm is entirely possible. No one truly knows for certain what actually happens when we cease to exist or where our spirit goes when it leaves our body.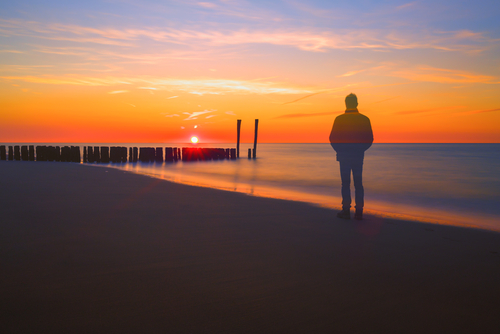 In fact, what comes next remains one of the biggest mysteries in all of life..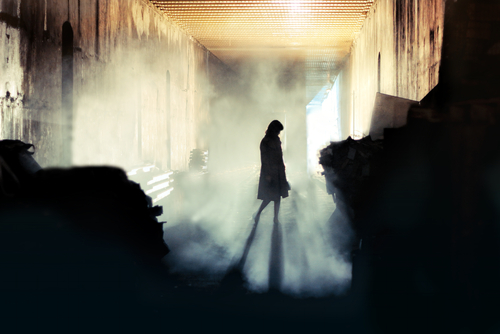 Despite all the uncertainty, many people from all over the world and all walks of life believe that they have been contacted by the spirit of a loved one after they had passed. You may be one of them. Most people report feeling a special type of presence near to them, one that is unlike any other they've ever experienced before.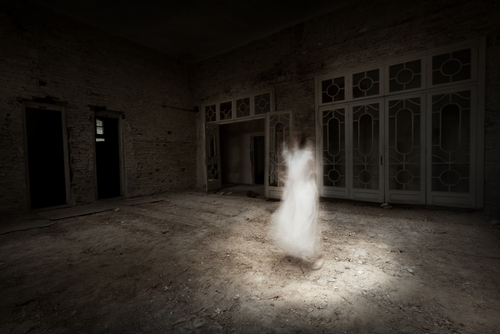 The feeling they get from it is not a threatening or haunting one, rather it's more mystical, positive, and reassuring. In the end, they attribute whatever they're feeling to the spirit of a loved one who is close by.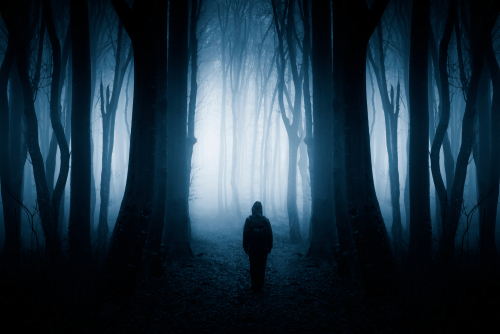 These otherworldly interactions seem to randomly occur in our lives when loved ones send us messages, signs, and other subtle signals. They communicate with us indirectly and if you're familiar with what to look for, and are open to the whole idea of spiritual connectivity.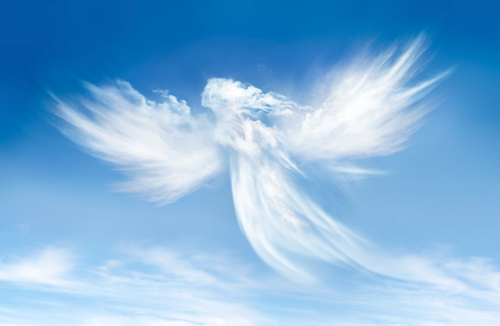 Then you can pick up on these signs and know what each one means. If at some point you've ever wondered if the spirit of a loved one was trying to get through to you, then the following information will help you figure that out.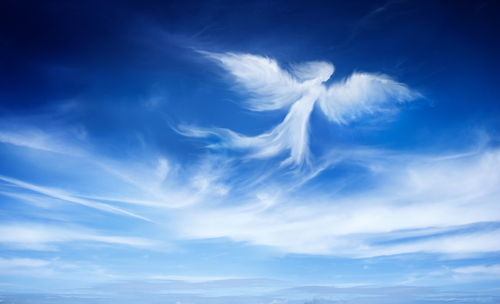 1. You Can Sense Their Presence:
This usually manifests as a sudden drop in temperature or a slight chill that is immediately noticeable. The air may become heavy or still and it means the spirit of a loved one is nearby. This is perhaps one of the most common experiences we're able to have with spirits and while it may be off-putting for some, it need not be. The next time you feel it happen, embrace it.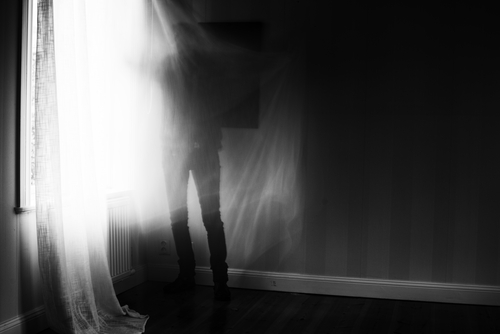 2. Lights Flicker and Electronic Devices Act Up:
It's commonly believed that the spirit world tries to make contact with us through electricity. While no one knows for sure, it's thought that electricity charges them up and forces us to pay attention when electronics go haywire.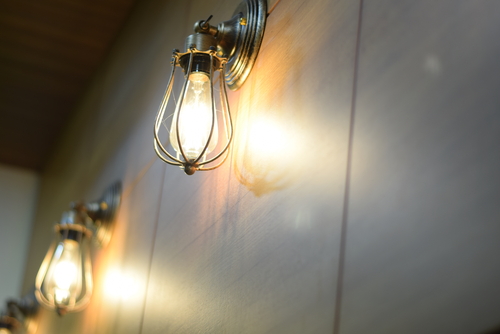 Lights will suddenly turn on and off, bulbs will burn out, computers and laptops will act strange, speaker volume may go up or down, radio and TV channels inexplicably change, your car won't start. When these types of things occur out of the blue with seemingly no explanation, this means a loved one's spirit is attempting to gain your attention and let you know they are present.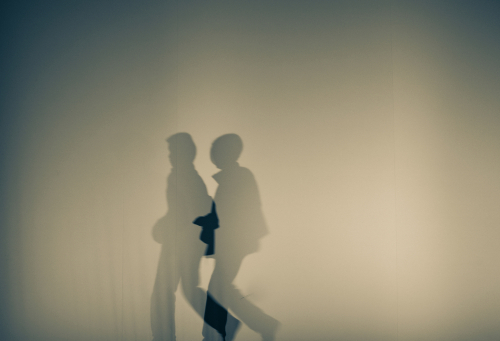 3. You Dream About Them:
When a loved one who has passed appears in your dreams it's often believed that they are trying to tell you something important. These types of dreams contain messages or answers to questions you've been searching for. Don't ignore or write them off as just a dream, it's guidance, advice, and comfort coming from your loved one.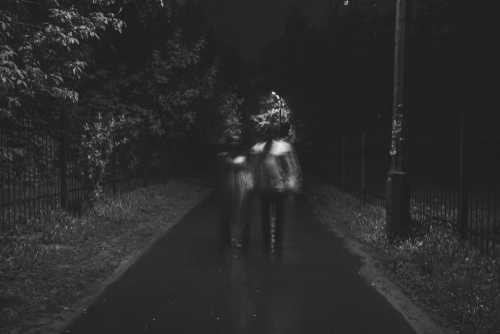 4. Familiar Scents:
When you suddenly smell a pleasant scent that is somehow familiar, it's a sign that your loved one is nearby or present. Spirits use smells that are special to us because we immediately notice and pay attention to them.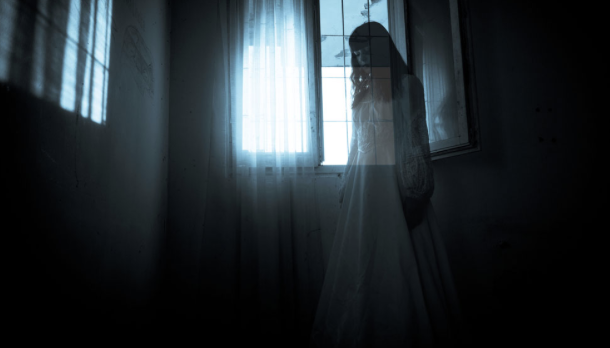 5. The Sudden Appearance of Random Things:
Objects such as feathers or coins that you find in random spots may not be so random after all. The spirits of our loved ones will often stick pennies, nickels, quarters, and other loose change in unusual places knowing that we'll stumble across them.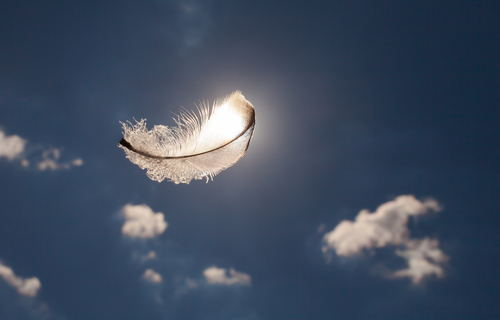 They do this as a way to help make us feel happy and to signal that they're close by. So the next time you find a penny or a dime somewhere random, like on your front porch, thank your loved one for the thoughtful gift.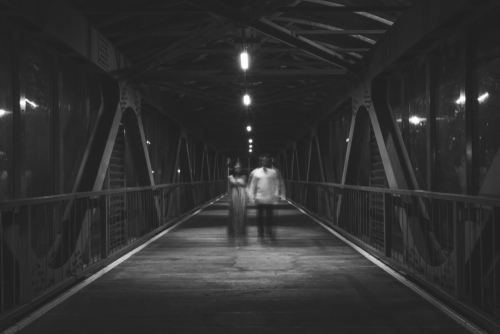 6. You Just Feel and Know They Are With You:
Sometimes there doesn't need to be an overt sign that forces you to stop and think about a deceased loved one. Instead, you simply can sense and feel that some loving, otherworldly spirit is present and guiding you. This 6th sense or inkling is calming and peaceful. It's the type of feeling you get inside which you automatically attribute to the spirit of a loved one.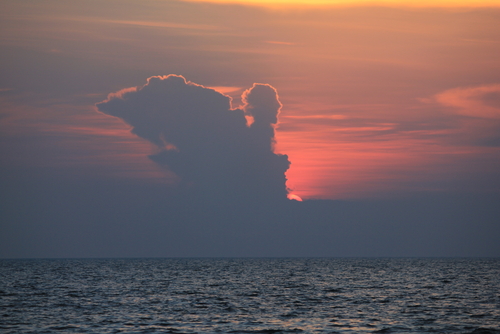 For some people it even feels like they're inside their head talking and sending them messages. When this occurs, and should it ever happen to you, it's never scary or unsettling, rather it's reassuring and welcome.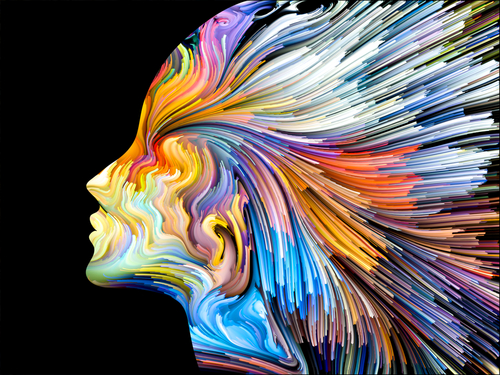 This brings us to today's featured story below: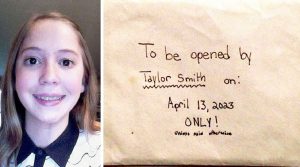 Many kids and teens across the world will write letters to their future selves about what they want to do as they get older. Some talk about when they want to get married, how many kids they want, who their husband/wife should be. While others write about what job they want to work, how far they want to take their education and what their dream career path should look like. After they are done writing the letter, they seal it up, write the date the letter should be opened and put it in a safe place where they will remember to look years down the line.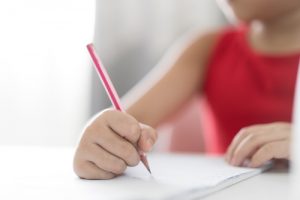 In today's story this is exactly what Taylor Smith Johnson a teenager from Tennessee did. One day she woke up and decided to write who future self a letter that she would open on April 13, 2023. Taylor decided age 22 would be the perfect time for her future self to read this letter as a reminder of what trajectory she wanted her life to head. She had big dreams, great ambition, wanted to travel all around the world, go to college and possibly graduate school while having God always in her heart.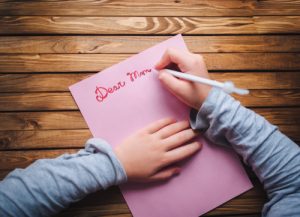 Then without warning a few months after she wrote this letter, Taylor died from Pneumonia and would never be able to open the letter she had written months earlier. Her parents were completely crushed by the loss of their daughter, as losing a child is probably the worst thing that could ever happen to a parent.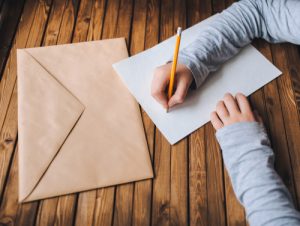 As Taylor's parents tried to cope with the loss of their daughter even going into her room was too difficult. The memories would flood back into their minds and they would immediately break down not being able to cope with the terrible loss.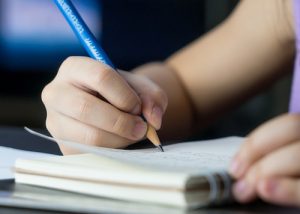 Then months later, her mother finally had the strength to enter Taylor's room and she stumbled upon the letter Taylor wrote to her future self. Her mom with tears in her eyes, opened the envelope and began reading the letter. She was stunned by all the things Taylor aspired to and wished her sweet little girl could just come back and do everything she dreamed of.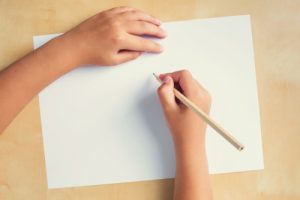 Although, her daughter was gone, it felt as if she sent this letter from heaven and it gave her mom some peace and closure that she desperately needed. Taylor could no longer be with her family in the physical form but she just knew her little angel would always be with them in spirit.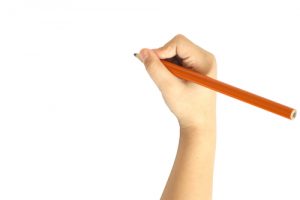 Her mother wanted Taylor's memory to live on, so she posted the beautiful message on social media hoping that it would help all her family and friends cope with the untimely loss of her daughter…
Watch the video below for the full story and to read the beautiful letter:
Please SHARE This With Your Family and Friends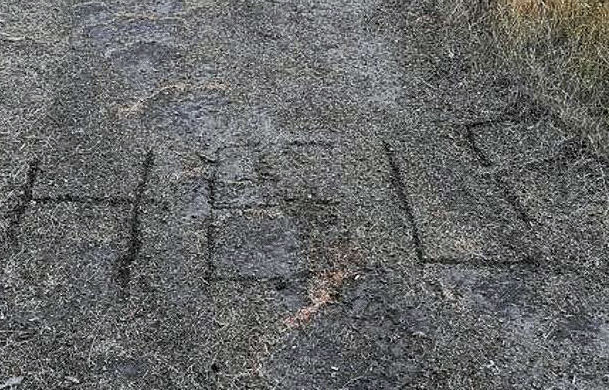 image via – youtube.com
Father and son trips can be the perfect time for some special bonding. Whether its a camping, hunting or fishing trip these are usually vacations that a dad and son will never forget. I remember going on fishing and camping trips with my dad when I was a young kid and they are truly some of the greatest memories of my life. While for the most part these trips can be stress-free, enjoyable and an incredible bonding time, sometimes the unexpected can quickly snowball and change everything..
In today's story we feature a stepfather and his stepson who were going on a regular old hunting trip to enjoy nature in all her glory. They were expecting to build campfires, hunt, fish and all the other fun stuff that comes with an outdoors father/son trip. Their trip took place in Hayden, Idaho a city with a population of around 13,000. Although there is a decent sized population, the stunning landscapes and beauty of the surrounding nature pulls in travelers from all around the world.
The stepfather and stepson would go out to their cabin in the woods multiple times per year and it was always a great time. This time however, nothing could've prepared them for what was to come. Immediately when they arrived in Hayden something just felt a bit strange.
As they arrived in Hayden, they noticed an active search party looking for a girl who had gone missing earlier that week. The missing girl was learning disabled and although she was 19 year old, she had the cognitive capacity of a 9-10 year old. This was no small search party either, there were around 60 people searching. There were helicopters, terrain specialists, firemen, police officers and locals all scouring the region.
Before the stepdad and stepson arrived in Hayden they had already heard about the missing girl on tv and the radio. They believed that once they got there they could be of great assistance to the current search party do to knowing the entire wooded area like the back of their hands. As they made there way to their cabin, they would have to walk a bit down a dirt road to get to the secluded house. While they were walking on the dirt road they saw something they never could've believed. On the dirt path in big letters it said 'Help'.
This seemed super creepy to the young boy but his stepdad thought it was most likely a hunter or someone from the search party just laying some tracks. He thought most likely it was another hunter who probably needed help moving a deer or something of that nature. However, the stepson had a gut feeling that this message had been written by the missing girl!
They took a picture of the 'Help' written in the dirt and ran it over to the search party that was about to pack it in for the day, call it a night and begin looking again early the next day. When they showed the search party the image they immediately called off the plan to end the search that night and they would follow that path to try and find the poor missing girl…..
Watch the video below for the full story:
Please SHARE This With Family and Friends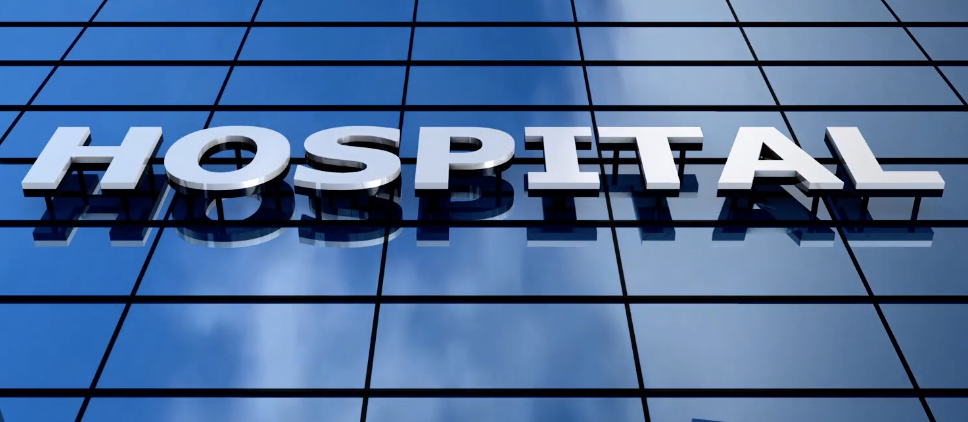 image via – youtube.com
Anybody who has a child know they are like little parrots. Whatever they see mom or dad doing they attempt to mimic their behavior. There is nothing better than a little kid proving to themselves that they can do anything their parents can do. Not only do they shadow your every move, their little brains and eyes are locked on you at all times, soaking in every last drop of information their minds can handle.
Many daughters want to be just like their mommy! They will was watch their mama get ready, buy putting on beautiful dresses, doing their hair and finally doing their makeup. It is always fun to play dress up and become a little princess. Most of the time nothing goes wrong and everything is just fine..
However, there are exceptions to this which we will cover in the following article and video. Parent's Kylie and Tony Cravens got their baby girl toy makeup to wear which was supposedly completely harmless. When they got home from the store, their daughter obviously wanted to immediately try her new toy makeup. Mama helped her apply it and all was well, everyone was smiling, laughing and having a good time.
Then out of no where the toddler began to feel ill and broke out in rashes all over her face. At first she just felt a little burning, then the pain became more and more excruciating. Blisters we're beginning to form in all the areas they applied the make up to. At this point her parents rushed her to the hospital because they obviously could sense something was very wrong with their baby.
The doctor told them this was clearly some type of anaphylactic allergic reaction to the toy makeup she had applied. It got so bad that those blisters led to swelling of her whole head and she was in a lot of pain.
Mom wanted to spread the word about her daughters situation so she posted it on social media and it quickly went viral!
Watch the video below for the full story:
Please SHARE This With Family and Friends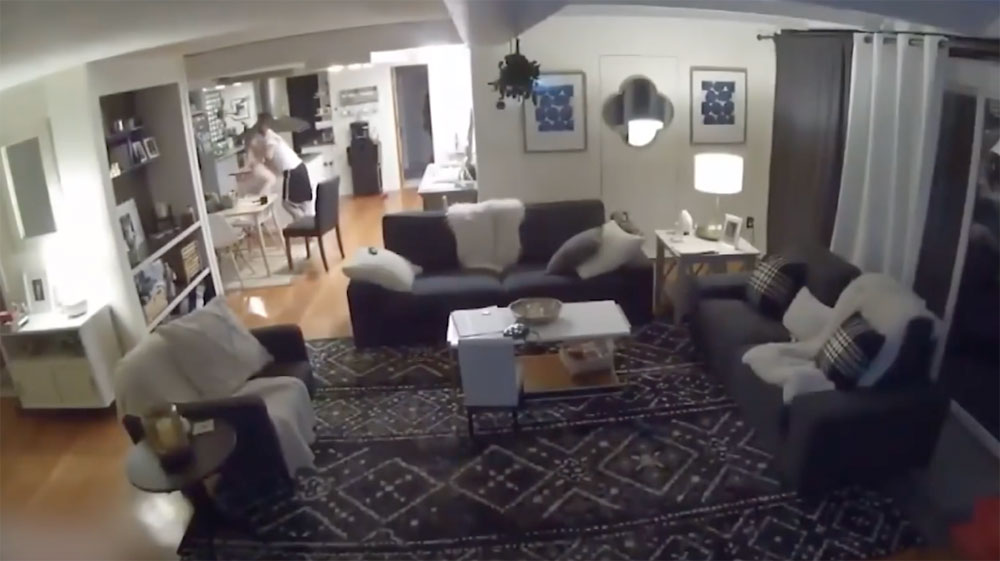 image via – youtube.com
If you have ever been in and experienced an earthquake firsthand then you know it's something you will never forget.  The feeling of the Earth moving beneath your feet is scary and completely unsettling. At first it takes a moment to register what is actually happening and then you have to act quickly in order to get to safety.  
That's not always easy. Depending on the strength of the earthquake, it can easily throw off your balance and make walking incredibly difficult. The raw absolute power of a quake is simply indescribable and terrifying.  Even babies, who have no idea what's going on when they happen, know that they are something to cry about.
Last year at 8:30 in the morning a major earthquake struck Anchorage, Alaska.  It measured a 7.1 on the Richter scale, making it the strongest quake in recent memory for the area.  One family caught up in the chaos managed to capture the moment it struck on their home video surveillance and its incredibly eye opening as to the power of mother nature.
According to Tony, the man seen in the clip and father of three young children, he was in the kitchen feeding his infant son when he first heard the low, faint rumbling that comes right before an earthquake.  
Sensing the imminent danger, the baby started to cry and that's when he jumped up, grabbed the child, and headed straight for the front door. Outside they would be safe from things like falling furniture, shattered glass, or even the house collapsing.  Not seeing his other children outside, Tony ran back in and found them trying to get out, so he helped them escape along with his wife.
Inside the house furniture and the family's belongings were rattling and shaking furiously, drawers were opening and closing, pictures fell off the wall, and lamps toppled over.  As the quake grew in intensity the lights even began to flicker on and off.
Outside in the front yard the young family huddled together in the dark, it was freezing and had been snowing.  In their haste to get out no one had bothered to put on any shoes or warm clothes, so they did their best to keep each other warm. In the background you can see a car alarm going off, it's lights flashing, set off by the furious shaking.
In the end the house was ok and damages were mainly limited to broken glasses and minor stuff like that.  No one was physically hurt either, but mentally and emotionally the earthquake took its toll. The children don't like to be left alone in their rooms and any loud noise sets them off; they think it's another earthquake.  
As time passes their fears are slowly starting to fade and for now all Tony and his wife can do is teach them what to do when an earthquake strikes. That way they can stay as safe as possible.
Please SHARE This With Family and Friends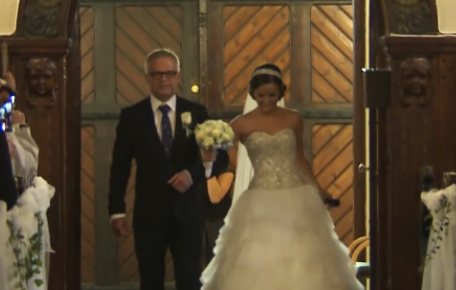 image via : youtube.com
We have all seen many videos from weddings that show something funny, clever, unexpected or extremely touching that gets shared online, and becomes viral on Facebook.  I've seen many of the choreographed dances with father of the bride or mother of the groom.
There have been wedding parties taking a picture on a small bridge and falling in a lake!  But I've never seen one like the footage you are about to view in the video below.
It is rare to wow your guests, and incorporate it into something really meaningful, that no one witnessing it will ever forget.  The amount of thought, creativity and love that went into this walk down the aisle is both impressive and heartwarming.  It gave me goosebumps and I shed more than one tear.
The doors open and the beautiful bride Maria, is on her loving father's arm.  They start the walk towards her beloved, Ronny, who awaits his bride eagerly. He has absolutely no idea, as he smiles broadly, what his bride-to-be is about to do.  His emotion, as well as everyone who has come to celebrate, is palpable.
Watch the video below! I hope you enjoy this truly beautiful moment as much as I did!
Please SHARE This Story With Family and Friends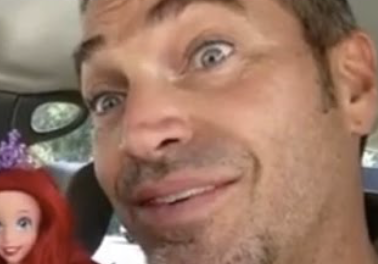 image via – youtube.com
Children grow very quickly and their evolution encompasses all that they are. A child's body and mind change so rapidly that, as a witness to their process, an adult can only accept, adapt, and encourage the development. To do anything contrary would be to limit the child from experiencing his or her own self.
When a child is fully supported, their small seeds of livelihood are able to take root and sprout into the beauty that they are. Their purity is maintained and harvested, paving the way for a bright future. Part of the adult role in a child's life is to guide them toward proper behavior and away from destructive tendencies.
As long as this is done in a gentle, loving way, and the child is given full explanation of specific circumstances, the little one is happy to oblige and adopts the learned morals as their own. They begin to understand how to apply their strengthening values to events of their own life and the result is a well balanced, thoughtful individual.
But, just because a child is well behaved, does not mean that they are not repressed. If a child is not given the freedom to voice their own opinions and desires, the consequence is an unmeasurable backlash of anger and resentment which can manifest in a multitude of ways, over an infinite amount of time.
The father in this video acknowledged the importance of personality privileges for a growing child. He energetically advocated free choice for his sons so that they could openly be whoever they wish to be. The relationship is heartwarming and inspirational for all of humankind!
Let us know what you think!
Please Share This With Family and Friends