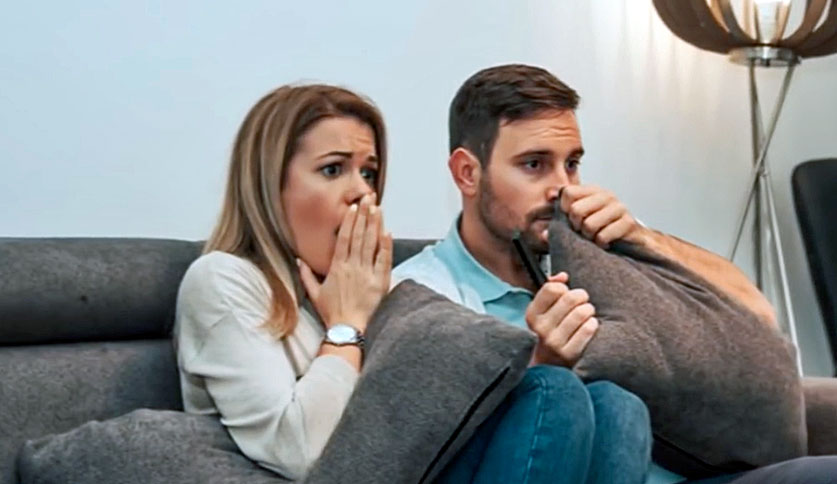 image via – youtube.com
Almost every creature on planet earth has to sleep in order to rest, rejuvenate and wake up fresh everyday so that they have enough energy to do what they need to do to survive. Many of us don't realize it, but a human who lives a life-span of 75 years will spend 25 of those years sleeping! That is 9,125 days spent in deep slumber over the course of an average persons lifetime.
Although sleep can be amazing, many people suffer from insomnia or inability to fall asleep, sleep apnea which is the inability to breathe while sleeping and others sleep talk and sleep walk. Many of us don't even realize we do these things because we are asleep when they are happening!
This brings us to today's story which features a girl who would wake up in the morning with strange and mysterious bruising on different parts of her body. Initially this nighttime bruising would only occur sporadically, so her parents didn't really think too much of it. Then as days turned into months and months into years, the bruising she would wake up to was getting worse and worse.
Not only were the bruises bigger and more visible, but it was occurring much more often than before. Her parents started to become concerned, but still weren't totally panicking and sent her off to a sleep away camp. While she was at camp the bruising continued and because it was summer, she was wearing short sleeves and shorts so this bruising was becoming visible to campers and staff alike. The staff reported it to the proper authorities and her parents were really beginning to freak out.
They spoke to a few of their friends and thought maybe she just had an iron deficiency that was causing these strange and mysterious bruises. They made her an appointment to see a doctor to examine the bruises, give her a full check up and try to get to the bottom of this mystery!
Unfortunately, before her doctors appointment, child services showed up to their house because of the report that the staff at the summer camp gave. People started thinking maybe the parents had something to do with this! However her mom and dad knew for certain they obviously had nothing to do with it, but things were beginning to look grim for them.
The social services representative interviewed the girl and she said her parents definitely had nothing to do with this. She just kept waking up each morning with this odd bruising. The social worker was made aware that she an upcoming doctors appointment to try to determine the source of the bruising and how to treat it. With this, the social worker decided to hold off on the case until they came back with doctors findings.
The doctor ran all the appropriate tests, examined the bruises and did a full body work up. All the testing came back negative, meaning she had no underlying health issues and was otherwise a very healthy young girl. Her parents were relieved that she was healthy, however the bruising continued and the social workers we're now putting more pressure on them.
The parents finally realized the only way they would know for sure what was going on was to buy a video camera and set it up in her room to see what the heck was really going on here! That night her dad placed the camera in a spot that would give them full view of their sleeping child, turned on the record button and they went to sleep until the morning.
The next day they woke up, and again there was no bruising on the girl. They immediately go the video camera and began reviewing every minute of the night to try to finally unravel this mystery! What they saw frightened them to the core of their soul. Their daughter, while sleeping would crawl, however this wasn't a normal crawl. She was somehow managing to crawl upside-down and backwards!
It honestly looked exactly like the classic horror movie the Exorcist! Was she possessed? Did she need a priest to do an exorcism? Most likely not! They showed their findings to social services who watched the footage and closed their case against the parents. They then referred her to a sleep specialist who hopefully would figure out a way to stop this strange sleep behavior from happening! Thankfully the sleep specialist had many techniques and slowly the girls strange sleep behavior and bruising began to diminish.
Check out the video for the full story:
Please SHARE This With Family and Friends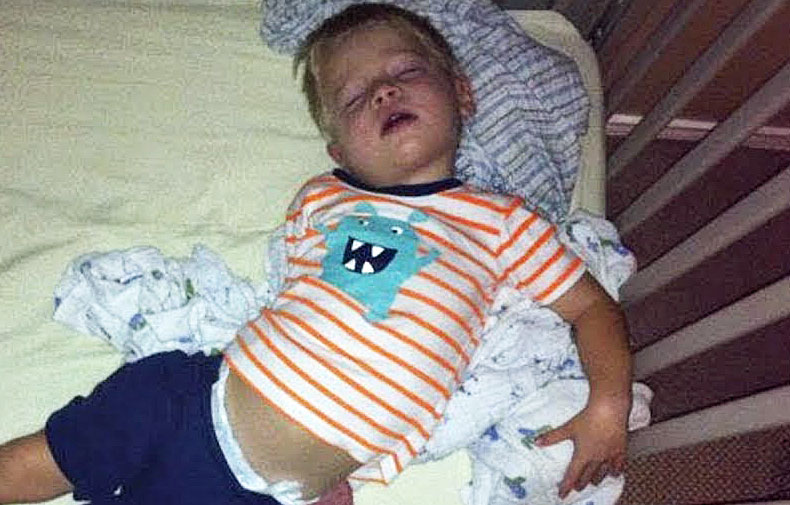 image via – youtube.com
Remember when you were a kid and your one and only safe haven that you could pretty much all your own was your bedroom? Even though your parents owned the house or apartment you lived in, 'your room' was the closest thing you had that actually belonged to you and was a place where you could go and feel safe. Every few months you would move stuff around, get some new posters, stuffed animals maybe even a new tv once you were old enough. One thing was for sure though, your room was a direct reflection of your soul and personality.
Today's story features an amazing dad and his son named Jack who was just about to grow out of his crib and get his very own big kid bed! Like many young kids, Jack was obsessed with trains, he loved every type from the vintage old steam trains to the new technologically advanced trains in Japan. He would have his dad read him books about trains and he would look through train magazines and memorize all the different types out there!
One day Jack told him about a dream he had where he was sleeping in a bed, but the bed was in the shape of a box car from a train. As he told his dad about the dream, his papa could see how excited he was getting and he wanted to do something really special for his son. He went downstairs grabbed some tools and a hammer. Put them all together, then headed out to the hardware store to get some plywood, and other materials as Jack's dad was now determined to make young Jack's dream a reality.
Jack's dad worked and worked and finally after many weeks of blood, sweat and tears Jack's dream train bed was ready to take on its main passenger who would be sleeping in this incredible bed for many years to come! That's when dad realized it was missing one vital piece that would make the bed complete and absolutely perfectly. He went to the garage, got some stencils and red paint, and created an awesome looking sign that would hang above the bed that read, 'Jack's Steam Express'!
Watch the video below for the full story plus another awesome bed make over:
Please SHARE This story with your family and friends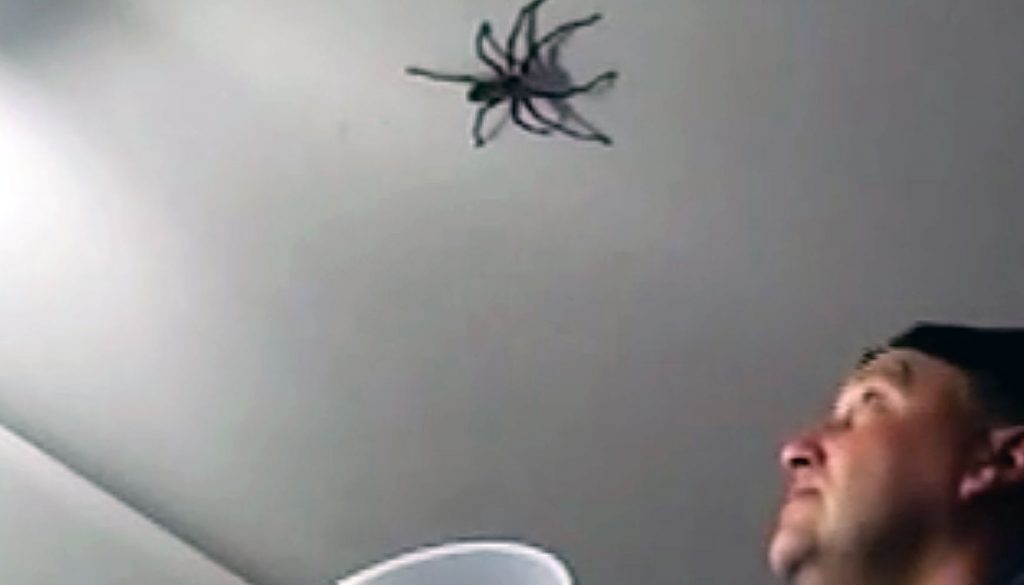 image via – youtube.com
OK, so I am giving you fair warning, if you are an arachnophobic the video you are about to watch below may be more than you can bear!  If you are made of tougher stuff, you have to see this. If you are like me and spiders just intrinsically freak you out, you better strap on your seat belt and get ready for something you could never even imagine.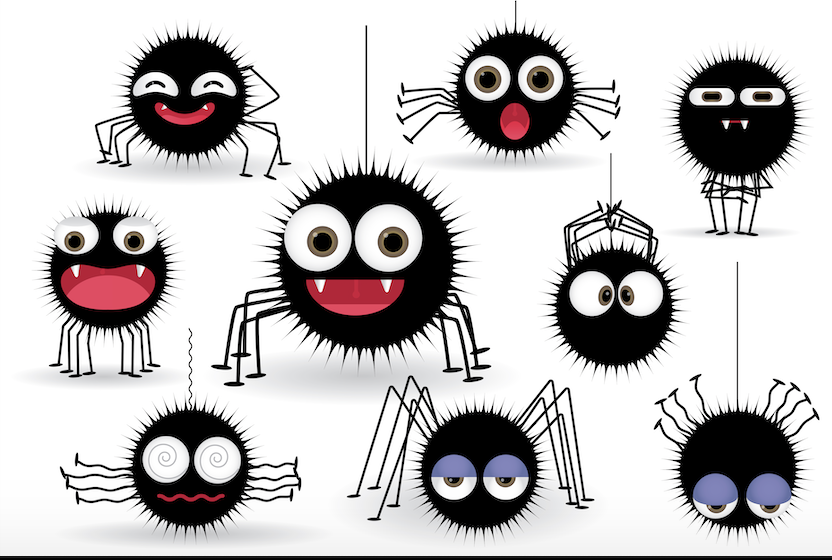 No one likes seeing mice, spiders, or other creepy little pests inside the house. When you spot something crawling around it can leave you feeling uncomfortable in your own home, especially if you happen to suffer from arachnophobia.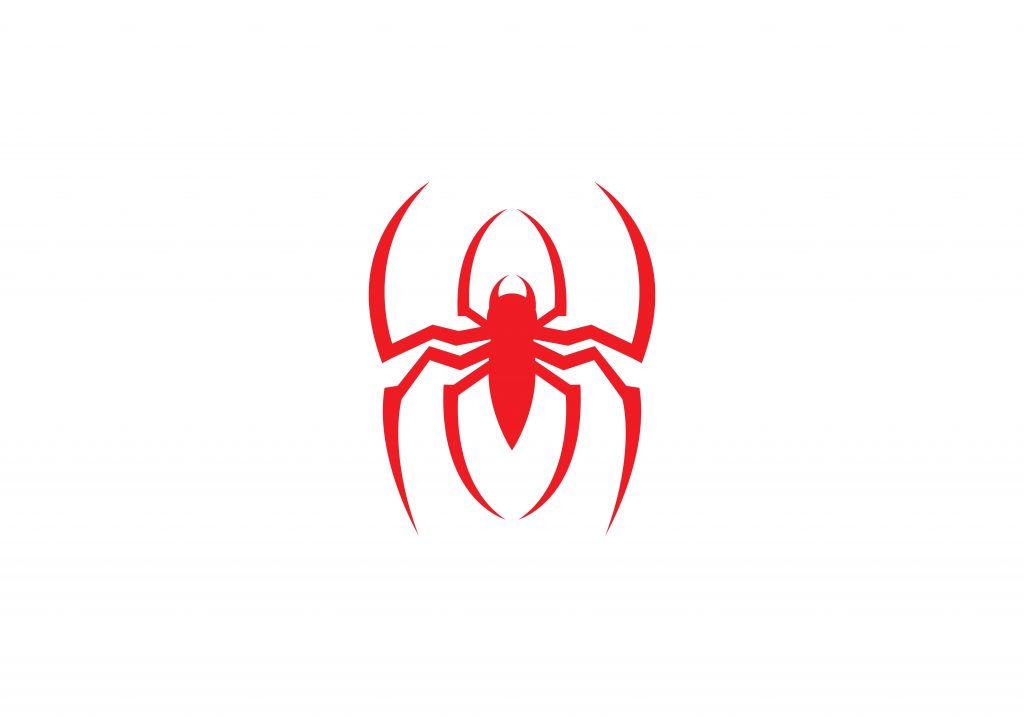 Even if you are not one of the estimated 3.5 to 6.1% of the population that is deathly afraid of spiders according to wikipedia, you likely don't want bugs and mice hanging around where you live and sleep at night. I know for sure this is something intrinsically creepy about these creatures even though I think these fears are pretty much all in my head.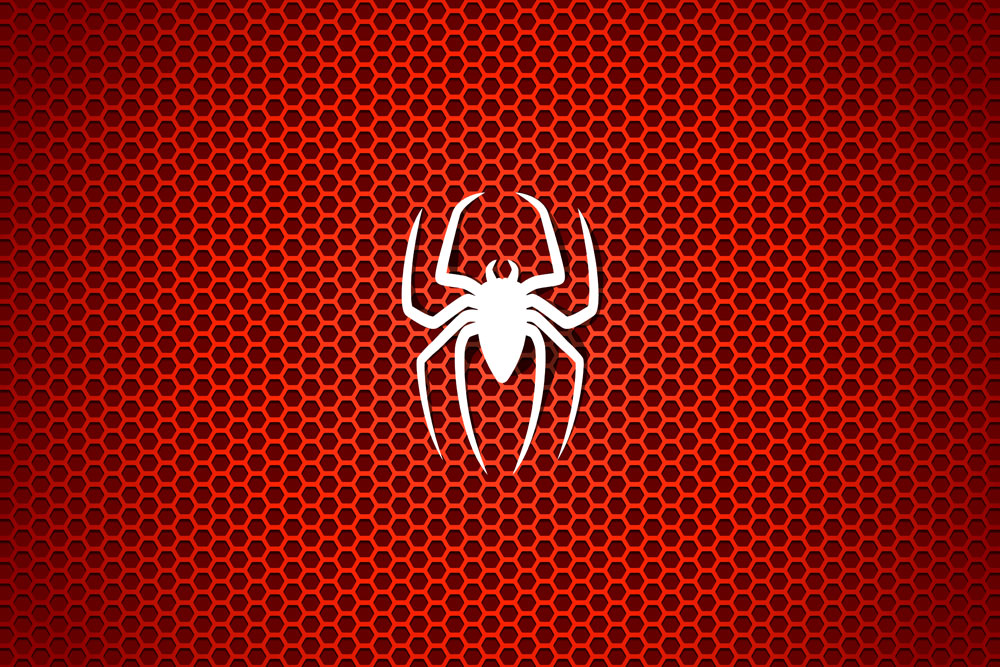 YouTuber "leokimvideo", from Australia, spots one of the largest spiders I've ever seen on the ceiling of his house.  No exterminators for him, he's got a plan to capture it (perhaps to let it go back into nature). By the way if you ever find yourself in this position, do yourself and your family a huge favor and don't try to be a hero when a spider of this size is involved!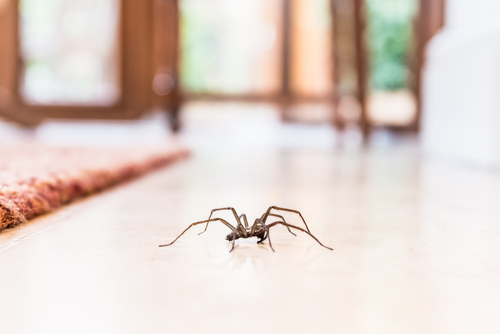 Our hero explains his plan to his little girl, whom we hear off camera, warning him to be careful.  The interaction between them is hysterical, as the parent-child roles are clearly reversed.  What happens as he attempts to capture this giant huntsman spider in a plastic container…well you have to see it to believe it!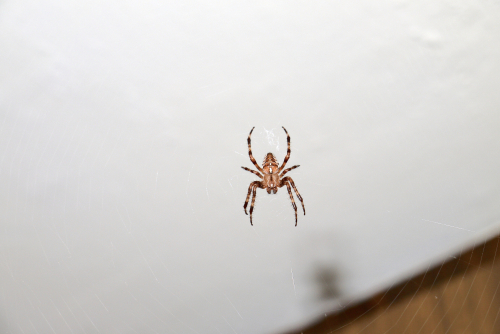 Let us know what you would do in this situation! 🙂
Please SHARE this HILARIOUS video with your family and friends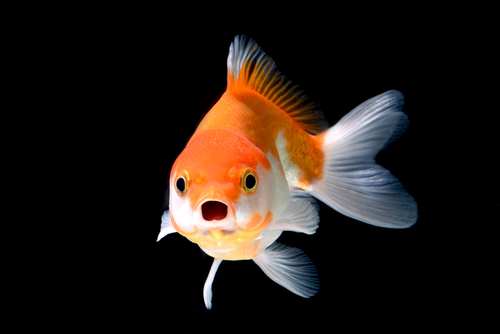 image via – shutterstock.com
Ever since he could remember, little four year old Everett Hamlin from Bonaire, Georgia loved his pet goldfish named Nemo.  The boy was just months old when his parents decided to get him his first pet and, being fond of fish, they ended up bringing home Nemo.  Everett would spend hours sitting in front of the tank just watching the goldfish swim around in his bowl and he'd often pick out special little things to decorate Nemo's home with.
As far as pet goldfish go, the average lifespan is not very long with most living about 2-3 years.  Being 4 years old, Nemo had outlived that average. Everett's mother, Tori Hamlin, attributed Nemo's long life to taking excellent care of him and cleaning his tank often but none of that mattered after one February night
After putting Everett to bed Tori and her husband heard a sound coming from his room.  They asked him what was going on and he told them that his dresser had made the noise. Brushing it off as him being fidgety and playing around, they told him to go back to bed and resumed watching TV.  A little while later, Tori went to check in on her son and immediately noticed that he had pushed a chair in his room up to the dresser. There on the floor beside it lay the fish tank but Nemo was not in it.  Everett was fast asleep in bed, so Tori cleaned up the tank yet saw no sign of the goldfish.
After looking all over the place with her husband for Nemo they finally found him and could not believe their eyes.  There in little Everett's hand was the poor goldfish. Tori was shocked but managed to take a picture before she woke him up.  When he saw that Nemo was dead, he was heartbroken and explained that all he'd wanted to do was cuddle with his pet fish.
Everett's parents knew he had never tried to pick up Nemo before and chalked it up as an innocent, one-time mistake.  After explaining what happened to their son the next morning, he told them that if he got another fish, he promised to never touch it and that from now on he would only touch fish when he went fishing.  
Trying to make the most of the sad situation, Tori decided she wouldn't punish her son.  Rather, she saw it as a chance for him to learn from his mistake. In the end, the family went to the pet store and got a brand new tank along with several goldfish, which Everett has promised not to touch.  After the story went viral, people everywhere praised Tori for showing empathy and understanding and giving her son a second chance to get it right.
Watch the video below for the full story:
Please SHARE This With Family and Friends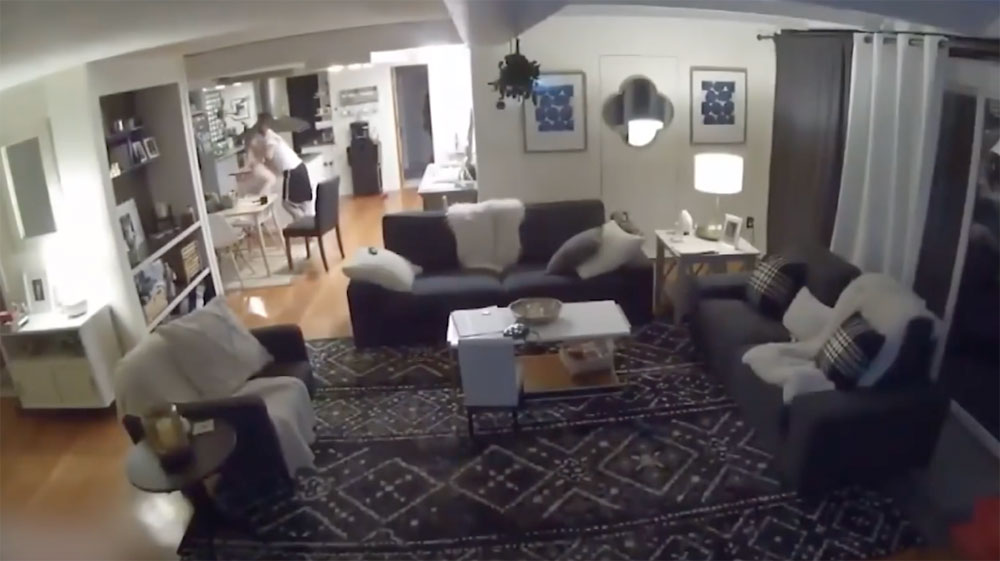 image via – youtube.com
If you have ever been in and experienced an earthquake firsthand then you know it's something you will never forget.  The feeling of the Earth moving beneath your feet is scary and completely unsettling. At first it takes a moment to register what is actually happening and then you have to act quickly in order to get to safety.  
That's not always easy. Depending on the strength of the earthquake, it can easily throw off your balance and make walking incredibly difficult. The raw absolute power of a quake is simply indescribable and terrifying.  Even babies, who have no idea what's going on when they happen, know that they are something to cry about.
Last year at 8:30 in the morning a major earthquake struck Anchorage, Alaska.  It measured a 7.1 on the Richter scale, making it the strongest quake in recent memory for the area.  One family caught up in the chaos managed to capture the moment it struck on their home video surveillance and its incredibly eye opening as to the power of mother nature.
According to Tony, the man seen in the clip and father of three young children, he was in the kitchen feeding his infant son when he first heard the low, faint rumbling that comes right before an earthquake.  
Sensing the imminent danger, the baby started to cry and that's when he jumped up, grabbed the child, and headed straight for the front door. Outside they would be safe from things like falling furniture, shattered glass, or even the house collapsing.  Not seeing his other children outside, Tony ran back in and found them trying to get out, so he helped them escape along with his wife.
Inside the house furniture and the family's belongings were rattling and shaking furiously, drawers were opening and closing, pictures fell off the wall, and lamps toppled over.  As the quake grew in intensity the lights even began to flicker on and off.
Outside in the front yard the young family huddled together in the dark, it was freezing and had been snowing.  In their haste to get out no one had bothered to put on any shoes or warm clothes, so they did their best to keep each other warm. In the background you can see a car alarm going off, it's lights flashing, set off by the furious shaking.
In the end the house was ok and damages were mainly limited to broken glasses and minor stuff like that.  No one was physically hurt either, but mentally and emotionally the earthquake took its toll. The children don't like to be left alone in their rooms and any loud noise sets them off; they think it's another earthquake.  
As time passes their fears are slowly starting to fade and for now all Tony and his wife can do is teach them what to do when an earthquake strikes. That way they can stay as safe as possible.
Please SHARE This With Family and Friends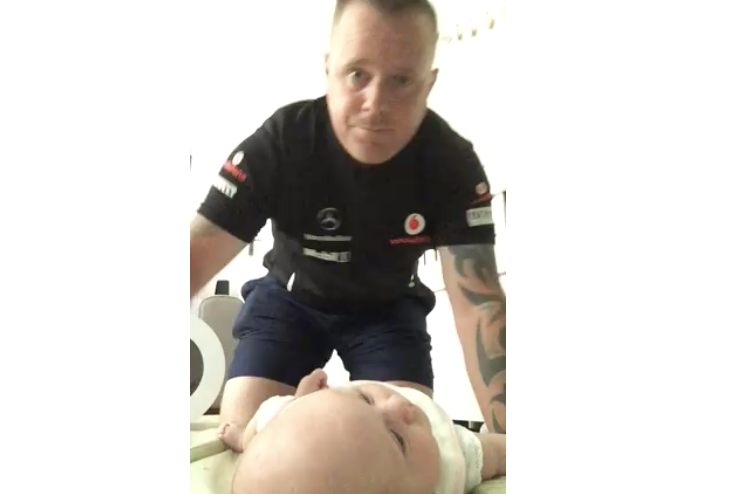 If you are a parent then you have changed a diaper or two, or several thousand, in your life. It's crucial to keep newborn babies clean, dry, and smelling fresh as can be. When you go to change a diaper you never know what you're going to get.
Sometimes the changing process flies by smoothly and there are no hiccups. Other times it can be pure torture and everything, from the smell to the mess, takes forever to muscle through and clean up. When a poo explosion occurs, many a parent grins and bears it, but sometimes the sights and odors are just too overwhelming.
Which was the case when one unlucky father happened to be on diaper changing duty. He filmed the special moment of him taking care of the precious little bundle of joy and caught more on tape than what he bargained for. It appears that he had no idea about the shockingly unpleasant surprise he was about to uncover when he went to do the big change, and from his reaction it's clear that it was beyond gross.
The cute baby ended up making quite a stink, and daddy did not have the stomach for it. He gags, coughs, and dry vomits his way through the diaper change and looks traumatized from it all. What makes the clip all the more entertaining is that the smelly babies father is one tough looking man.
He has big muscles, sports several tattoos, slicks back his hair, and yet has no stomach for poo-poo smells. His commentary is endearing as he chats with his child, alternating between gently cooing and suppressing his urge to vomit. The end of it all, and fresh air, cannot come soon enough!
While this wasn't dad's first diaper change experience of the stinky sort, when the smell is that overwhelming and rank, it's impossible for a person to ever get used to. Besides being entertaining, one of the best things about this short clip is that it shows the little moments that babies and parents share which make them so special and endearing to each other.
All the ups and downs, lessons learned, and the awesome memories shared and created, make families closer and happier in the end.
Please Share This Hilarious Video With Family and Friends