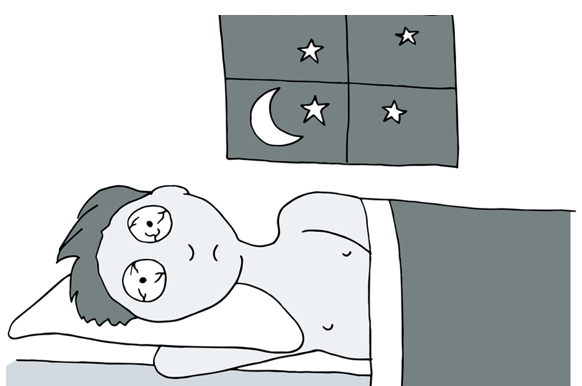 image via – shutterstock.com
Do you know what I love?  Getting answers to questions that you have always wondered about, but never thought to ask!
The video below, that you are about to watch, explains the fascinating theories related to the strange phenomenon that we have all experienced throughout our lives; that sudden jerking movement or FEELING OF FALLING, as you are going from consciousness into sleep.
So, What is that all about?  This scary, loss of control feeling, of trying to avoid falling, is referred to as a 'hypnic jerk' or 'sleep start'.  Although many doctors believe this is just an "almost asleep" transition from wakefulness into unconsciousness, there are really interesting reasons to explain this transition.
The video explains the theories that have to do with the brain defending against the paralytic state of our organs,that keep us from running around when we sleep, in the transitional period.
As it is noted that this phenomenon occurs early on, when we are babies, the 'hypnic jerk' may be a developmental feature that we go through to learn how to control our limbs.
Our brains may continue to register this as a failing of our organs, as we get older, and continues to compensate by jerking us awake.  There is even a theory that incorporates our primate ancestors, the apes, as the origins of this bizarre phenomenon.
These and other explanations are explained in detail in the following footage, which I found to be really fascinating.
Watch the video below for further information. Let us know what you think.
Please SHARE this fascinating video with your friends and family 🙂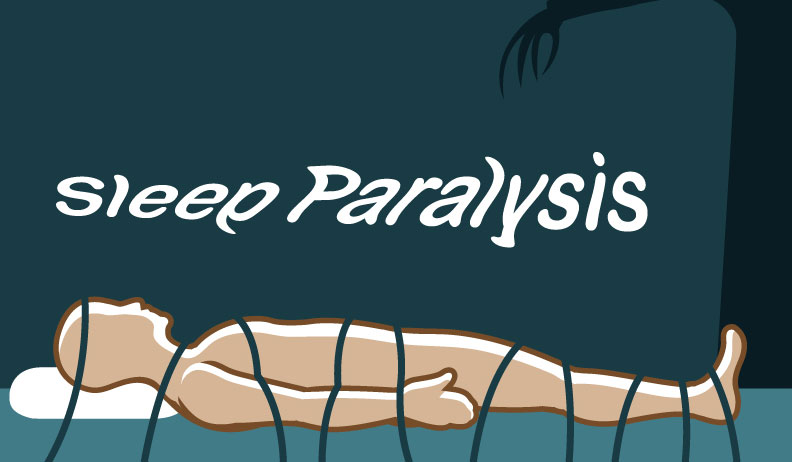 image via – shutterstock.com
The average person sleeps for around eight hours a day. Over a lifetime this amounts to spending about one third of life asleep. It's common knowledge that a good nights rest is vitally important for maintaining health and balance, both mentally and physically. Giving yourself a chance to rest, rejuvenate, replenish and have a deep sleep comes easy for some. However, for some people a good night's sleep is hard to come by, or it ends up being ruined, by a strange phenomenon that is called sleep paralysis.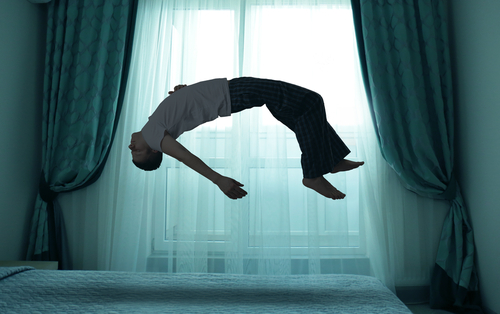 It happens when your mind wakes up before your body ever gets a chance to. You can breathe normally, you can see and understand everything around you, but you can't move a muscle no matter how hard you try. The feelings that run through your mind when sleep paralysis occurs are overwhelming and the whole experience can be summed up as terrifying.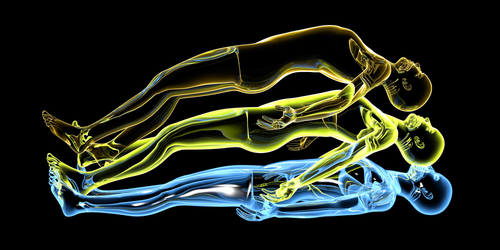 Many people report that right before waking they hear a loud bang or waves crashing in their head which suddenly jars them awake. Others report that they do in fact have difficulty breathing and that it feels as if someone were choking them. These moments can last from a few seconds to several minutes or longer and most commonly show up initially during one's teenage years.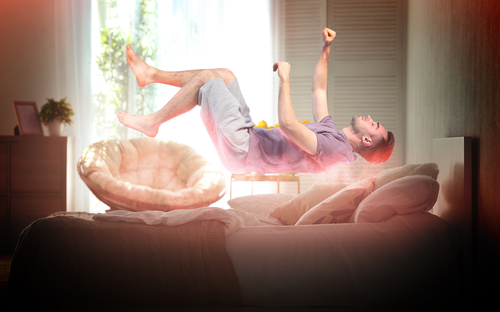 The sensation of waking up and not being able to move is thought to affect less than 8% of the general population. There are no serious risks attributed to sleep paralysis on its own, medically speaking, rather the mental and physical damage may occur in the long run.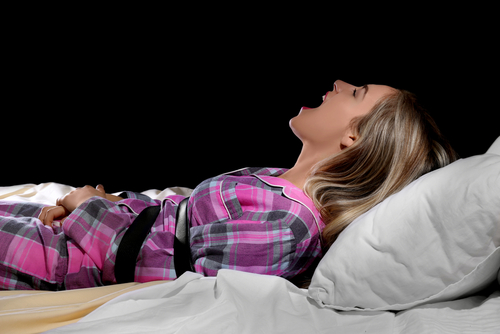 While there may be genetic factors that contribute to it, the main causes are thought to be a lack of sleep, schedule changes, and sleeping on ones back. Back in earlier times it used to be thought that demons or evil forces were behind the strange phenomenon and it's easy to see why. Here are 8 terrifying facts about it: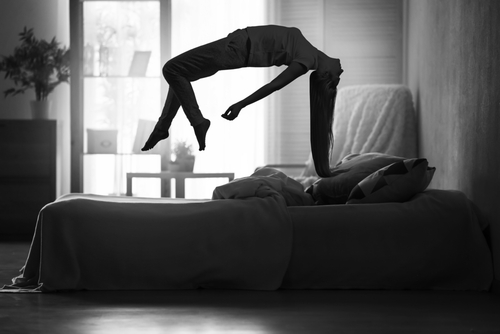 1) No one knows for sure what causes it- Science and researchers have yet to find a definitive cause or explanation as to what may trigger it. It has been a mystery for thousands of years and to this day it remains one.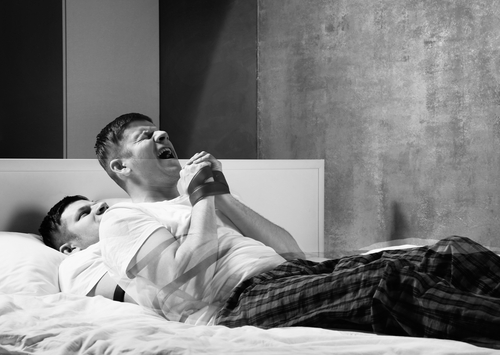 2) It feels like you're dead- Many people equate the experience of waking up and being unable to move, while fully mentally awake, to feeling like they're dead. Basically, it's a type of out of body experience that you never want to experience.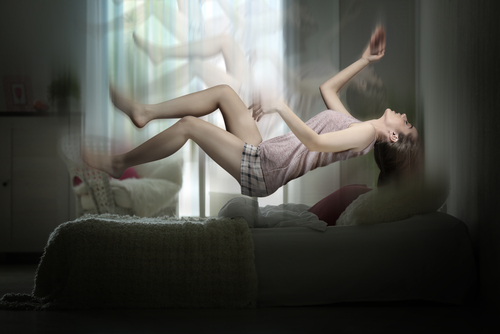 3) It can happen when you're trying to fall asleep- It doesn't only occur when you wake up. It can occur at two points in the sleep cycle when your body transitions between going into, and coming out of, the REM (deep sleep) stage.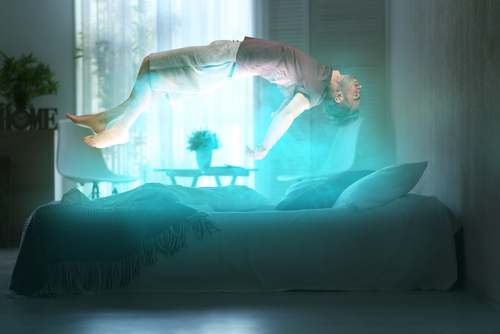 4) If you suffer from a lack of sleep it's more likely to happen to you- Studies have indicated that individuals who suffer from chronic sleep issues, and who routinely don't get enough sleep, are more likely to have an episode of sleep paralysis than their well-rested counterparts.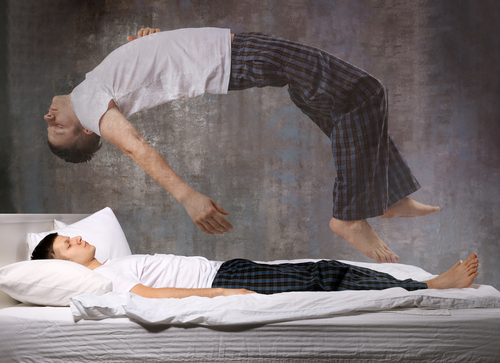 5) Your nightmare may continue- A lot of people have reported that they feel like they're in a living nightmare even after they wake up because they open their eyes and see hallucinations. They are mentally alert and know they are awake, but their minds and eyes see things that aren't there, and it's all too freakishly real.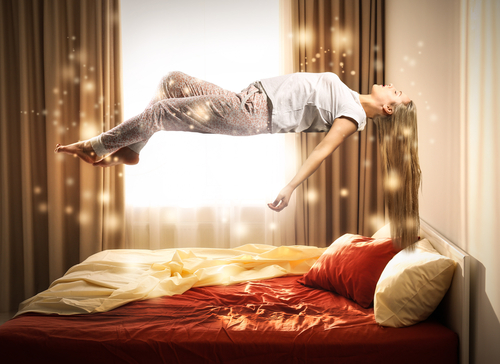 6) It can feel like a demon is sitting on your chest- A common description given of what it feels like is that there is something heavy and bothersome weighing on your chest. Yikes!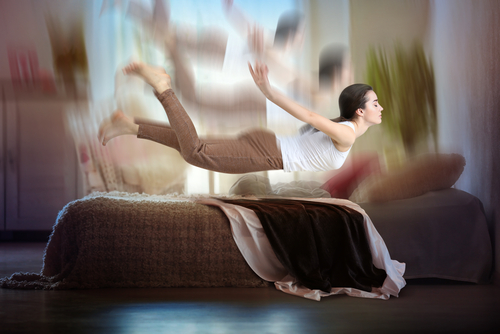 7) There is no way to wake your body up- You literally have to wait for your body to snap out if it. No cough or blink will wake you, contrary to some beliefs.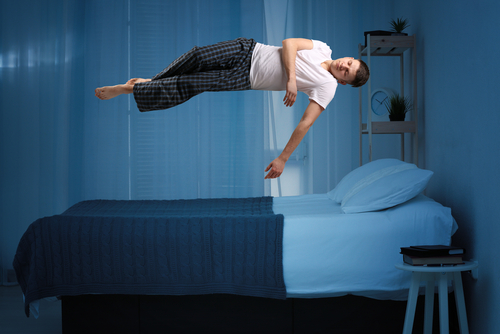 8) It can happen to anybody- You may have already experienced it at some point in your life, not everyone is aware that it happened, and practically everyone will go through it at least once over the course of their lifetime.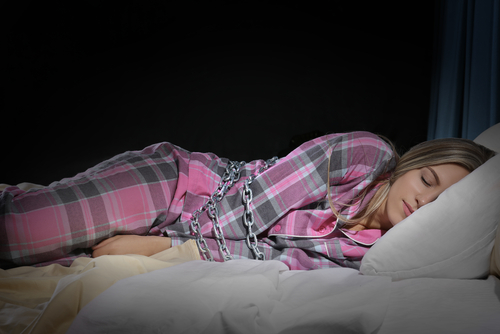 Watch the video below for the full story:
Please Share This With Family And Friends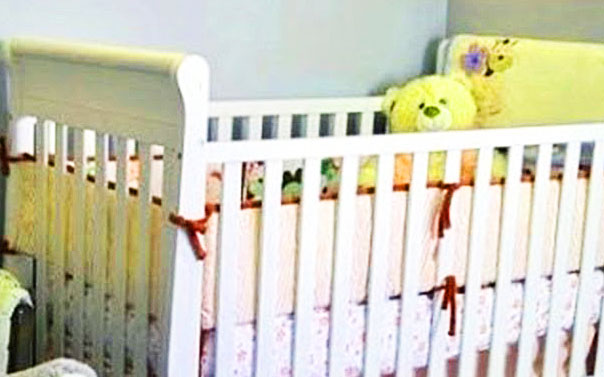 image via – youtube.com
Everyday when we go out to work, run errands, get food exc. we brush shoulders with many strangers all day. A lot of the time we just walk past, don't think twice and continue on with our own day. What we don't usually think about is how each of these people has their own story of trials, tribulations and triumphs and we never really know how someone is actually feeling even if they are sitting right beside us.
Sometimes, it is nice to just go out how we usually do but at the same time try to pay it forward and do good deeds throughout the day for your friends, family and even total strangers. You  really never know if your one random good day could completely change the trajectory of somebody else's life. Also, if you can't find anybody who needs help just try to be more kind to each person you meet everyday and you will be pleasantly surprised by its positive effects.
This brings us to todays story which features a new Mom named Valerie Watts from Cokato, Minnesota. She had been pregnant for over 8 months with little to no complications. She was so unbelievably excited for the birth of her first son. Then when the 9th month began, she woke up and couldn't feel her baby moving inside her womb how he had been for months. Her motherly instincts quickly kicked in as she know something was seriously wrong.
She went directly to her doctor and got all the necessary tests done. Then she got the worst news any soon-to-be mom could ever receive. Her doctor told her that her baby boy had died! Somehow the umbilical chord got squeezed and nothing could come in or out. His oxygen and nutrients had been completely cut off and there was no way the soon-to-be infant could've survived. Even though she knew what had happened she still went through with the birth as he came out a 'still born.' Her heartbreak and sadness truly can't be put into words. She was completely crushed and broken into a million pieces over the tragic loss.
Because the tragedy happened so late in the 9th month of her pregnancy, the entire house had been baby proofed, his nursery was all set up with stuffed animals, dressers, clothes, fresh new paint of coat on the wall and of course the crib he was supposed to sleep in. Now on top of dealing with the loss, she had to figure out what she was going do with all the things she had bought for his arrival.
For an entire year the nursery was untouched and mom had to walk past the room everyday, which would was obviously extremely hard on her even after she had come to terms with the loss of her son.  Finally she just couldn't bear to look at the untouched nursery anymore, set up a yard sale, got all the stuff out on the front lawn and began selling all of the stuff.  The hardest thing for her to part with was the crib, which to her truly embodied and symbolized what could've been if tragedy hadn't struck.
At the yard sale, a guy named Gerald and his wife saw the crib and wanted to purchase it. After they agreed on a price, Valerie with a broken heart sold them the crib and in turn the last 'physical' memory of her dead son. She had explained to Gerald's wife the whole back story of everything that happened, and his wife being the empath that she was could help but feel heart broken as well.
His wife told Gerald what Valerie had said to her and Gerald was pretty much stunned. He had figured Valerie was just selling off used stuff that her kid's had outgrown. It was at this exact moment that Gerald decided he would return the crib a few days later but with a very special surprise….
Watch the video below for the full story:
Please SHARE This With Family and Friends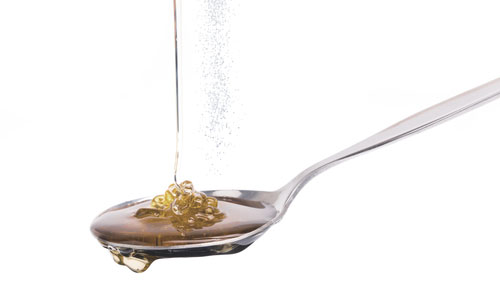 In a perfect world we would all get the recommended amount of nightly sleep and wake up feeling refreshed, happy, and ready to go. However, in the real world that scenario is more like a dream and it's rarely the actual case for any of us. Instead of tucking into bed and falling asleep right away we tend to toss and turn and run things endlessly through our minds.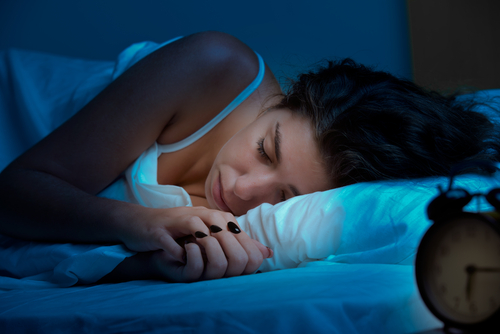 Few things feel worse than not being able to fall sleep, it can be downright stressful and even torturous at times, especially when you really need to get a good nights rest. If you have ever stayed up all night staring at the clock, watching the minutes tick slowly by, then you know that dreadful feeling.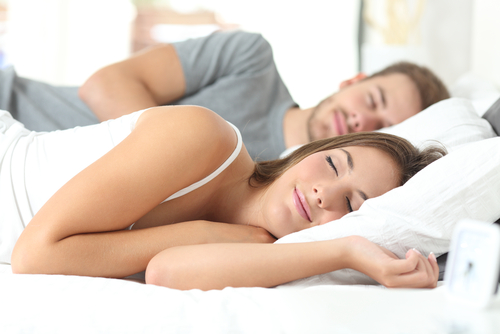 Over time a lack of sleep ends up taking a major toll on our health. It's a known fact that not getting enough shut eye is horrible for our mental and physical well-being. Studies have determined that people who often sleep less than 7 hours a night are slower to react and show marked signs of decreased cognitive functioning.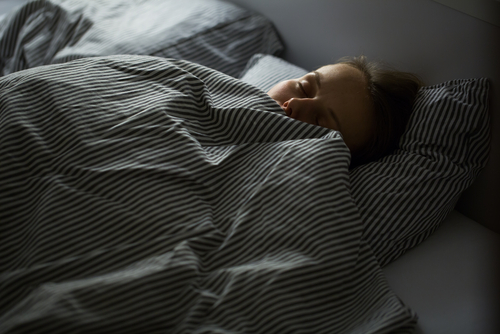 Individuals who consistently get less than the recommended amount are also at risk for higher rates of diabetes, obesity, and other health disorders. In fact, they're even more likely to die earlier than those who get an average of 8 or more hours of sleep each night.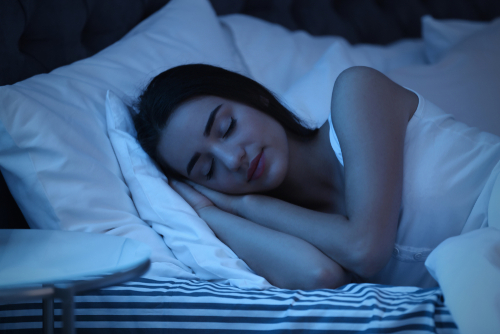 People who suffer from sleep deprivation and the ensuing fatigue often try to make up for their lack of energy by chugging caffeine laden drinks. The effects are only temporary and leave you feeling even more exhausted. Others try in vain to lull their mind and body into sleep mode with warm baths, sleeping pills, or counting sheep but they have little to no success with them.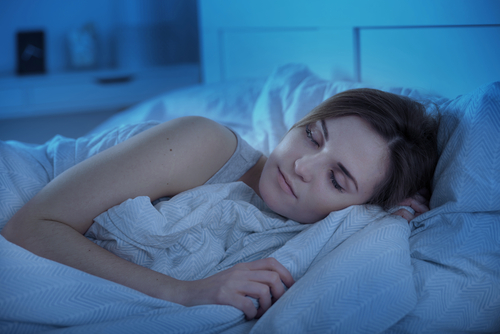 An all-natural and proven effective remedy to counteract sleep deprivation and benefit overall health is by way of Himalayan sea salt. It's important to note that other varieties of salt, like common table salt, cannot be substituted in its place. The video below is filled with information about why this is so and it covers a lot more on the topic as well.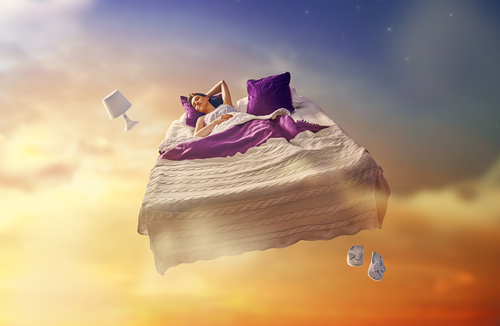 To harness the power of the ancient salt try mixing the following; 5 teaspoons of organic raw honey with 1 teaspoon of pink Himalayan sea salt. At night put a small amount of this solution under your tongue to improve the quality and length of your sleep.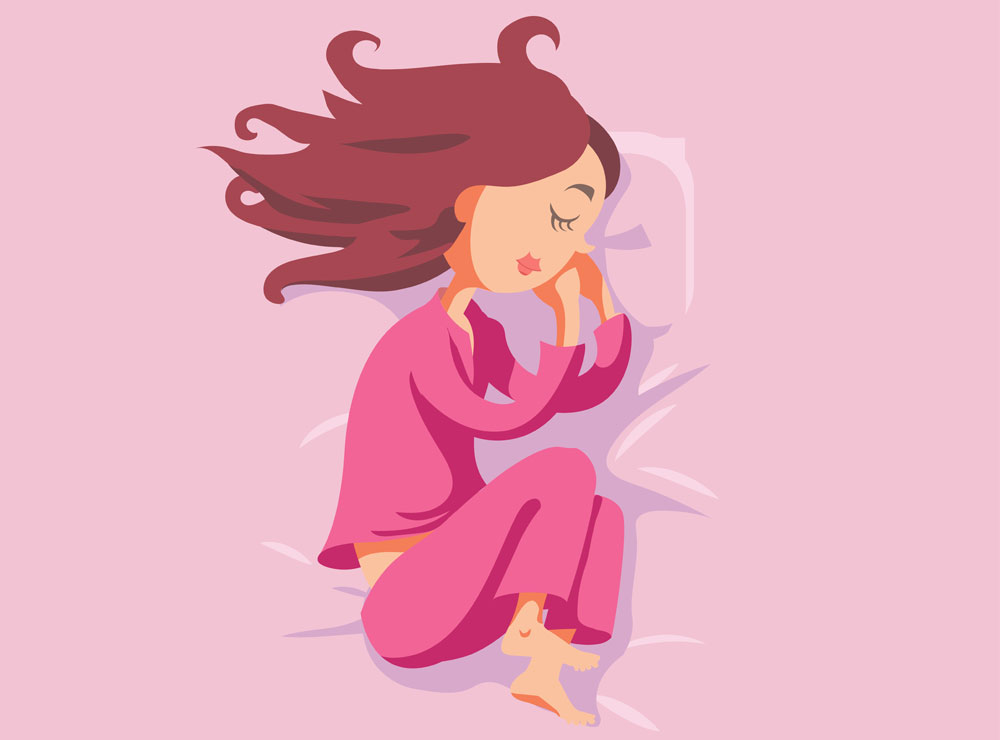 In terms of aiding our sleep Himalayan salt specifically helps to regulate melatonin which enables us to sleep better so we wake up more refreshed. Here's a few additional health benefits that Himalayan sea salt also provides our bodies with: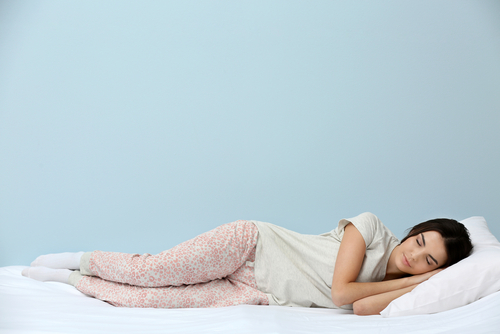 – Helps detox our bodies
– Lowers blood pressure
– Aids in relaxation
– Helps with sinus and respiratory issues
– Cuts down on likelihood of developing varicose or spider veins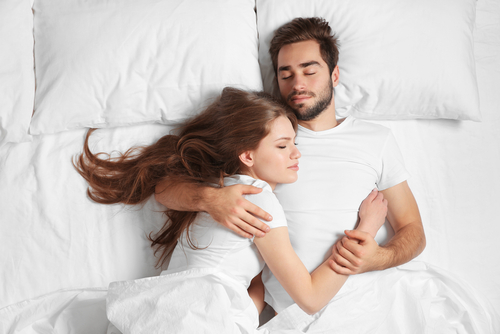 Also, for this recipe try to get the best honey that you can find that's labeled raw, all-natural, unfiltered, and organic. Basically the purer the better. Here are a few great things that honey can provide our bodies with as well: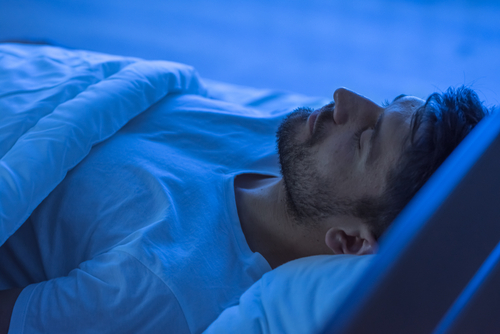 -Improved overall digestion
-Detoxes bodily systems
-Improves immunity
-Aids with weight loss
-Reduces allergies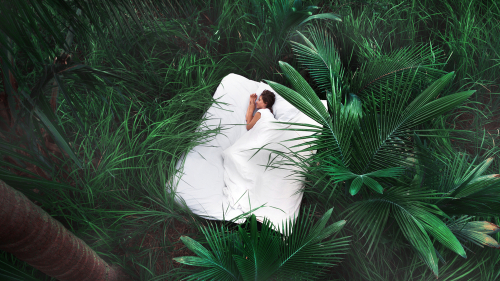 Try this natural remedy out and see what a difference it can end up making in your life. You have nothing tot lose and potentially lots to gain, so what's stopping you?!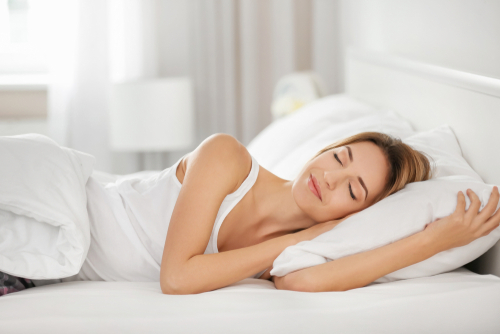 Please Share This With Family and Friends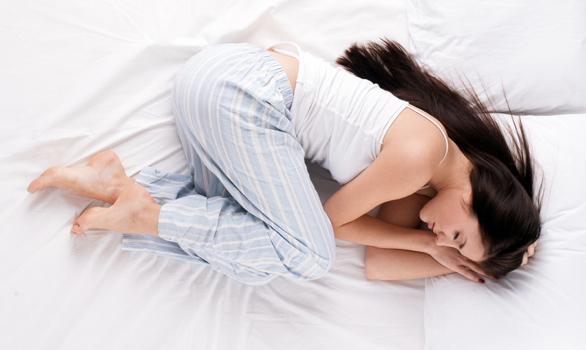 The average person sleeps for about eight hours a day. Over a lifetime this amounts to spending about one third of our lives asleep. It's common knowledge that a good nights rest is vitally important for maintaining health and balance both mentally and physically. However, it's not so well known that the position you sleep in can also greatly affect your health.
There are many different ways that people like and prefer to sleep in. The most common seem to be on either the left or right side, on your back, and curled up in the fetal position. Each one affects your health in different ways that can be either good or bad.
For example, sleeping on the back can be dangerous for those who have asthma or sleep apnea because it increases the risks associated with breathing difficulties. Sleeping on the right side can aggravate digestive problems and make them a lot worse. These negative effects and issues lead to lower quality, and less amounts, of sleep.
The left side is the best side to sleep on and it's better than all the others in terms of the benefits it has on our bodily health. Sleeping on the left side helps us digest easier and improves the overall digestive system by allowing the body to extract nutrients and dispose of toxins faster and more efficiently.
It also affects our circulation and cardiovascular health because the heart is better able to pump downhill and the blood circulates more efficiently back to the heart. Furthermore, the position also allows for bile and wastes to travel more freely through the body and helps improve spleen function.
This results in better lymphatic drainage and more toxins leaving the body, with less overall stress and negative impacts to our health. Dr. John Douillard explains these benefits in greater detail and covers much more in the accompanying video.
It's incredible how much of a difference the position you sleep in has on your body. If you aren't already sleeping on your left side, you should try to make the switch as soon as possible. You can train your body to do so by switching on a light on the right side of where you sleep.
Your body will naturally want to face away from the light source and thus will turn on to the left side. There are lots of other ways that people have used to effectively change sleep positions, you just have to find out which one will work for you.
If sleeping on the left side improves health and promotes better sleep, why wouldn't you want to do it!
Please Share This With Family and Friends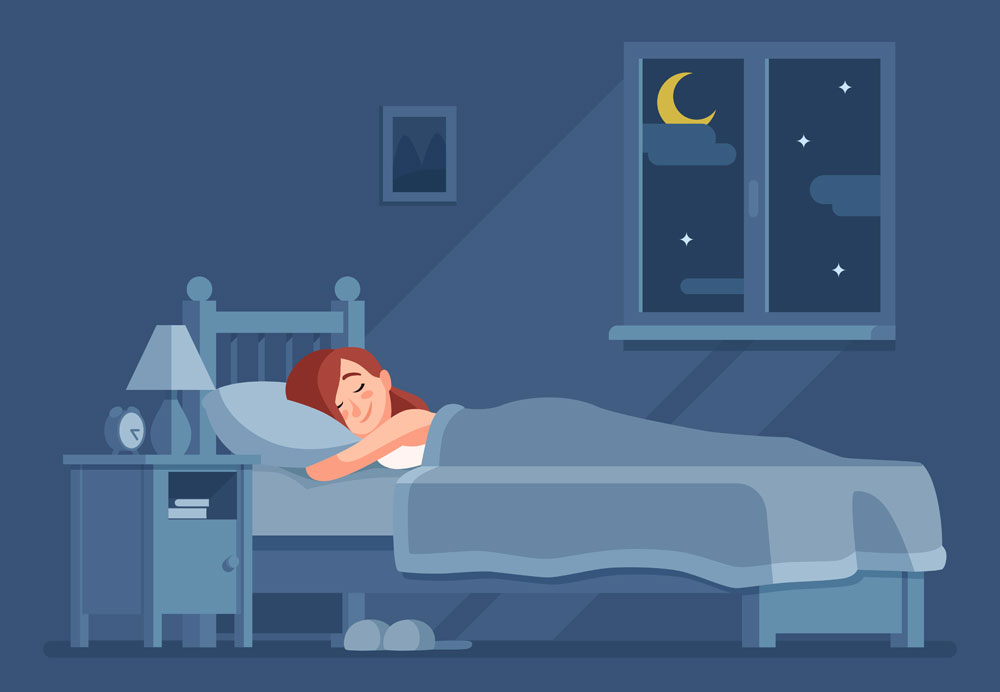 Most of us spend around one third of our lives sleeping. That is based on the idea that, on average, people get about 8 hours of sleep each and every night. However, averages do not represent everyone and lots of people do not get the recommend amount of nightly shut eye.
There is nothing worse than crawling into a warm, comfortable bed and not being able to fall asleep. It can be pure torture. If you have ever stayed up all night staring at the clock, watching the minutes tick slowly by, then you know the dreadful feeling. Many of us try in vain to lull our mind and body into sleep mode, and fail.
There are many things out there to help people sleep better, from sleeping pills, melatonin, warm baths, counting sheep, and eating or restricting certain foods before bed. Some of them work and most of them fail to produce the desired effects, it all depends on what works for each individual.
One tried and true way that has helped many people fall asleep faster is the "4-7-8" breathing technique. It was popularized by Dr. Andrew Weil, a world renowned expert on holistic health and a pioneer in the field of integrative medicine. The breathing exercise can be done anytime, anywhere, anyplace and is incredibly simple.
Start by placing the tip of your tongue against the area of tissue right behind your upper front teeth, and it should stay there all throughout this entire exercise. Exhale at all times through your mouth and people have found that it can help if you try pursing your lips slightly.
Begin by exhaling completely through your mouth, expelling the air with a whoosh sound. Then close your mouth and without making a sound inhale through your nose for a count of four. After that, hold your breath for a count of seven seconds and then you can exhale completely through your mouth, again making a whoosh sound and to a count of eight.
All that should have been one complete breathe cycle and the exhalation part should have taken you twice as long as the inhalation portion. Repeat the process for three more cycles and a total of four breaths. Dr. Weil describes this breathing exercise as a "natural tranquilizer for the nervous system."
It only gets stronger and more effective with repeated practice. You should aim to do it twice a day, whether it is to relieve tension, stress, upsetting events, or when you're trying to fall asleep. Anyone and everyone can benefit from the measured breathing technique because it makes you mindful and focused on your breathing, rather than on the stress or thoughts that are keeping you up at night.
Check out the video for more information on the benefits of the 4-7-8 breathing technique from Dr. Weil himself. Perhaps this simple breathe trick can help you get a better, more restful nights sleep, and if that is a possibility then you definitely do not want to pass it by!
Please Share This Awesome Sleep Technique With Family and Friends