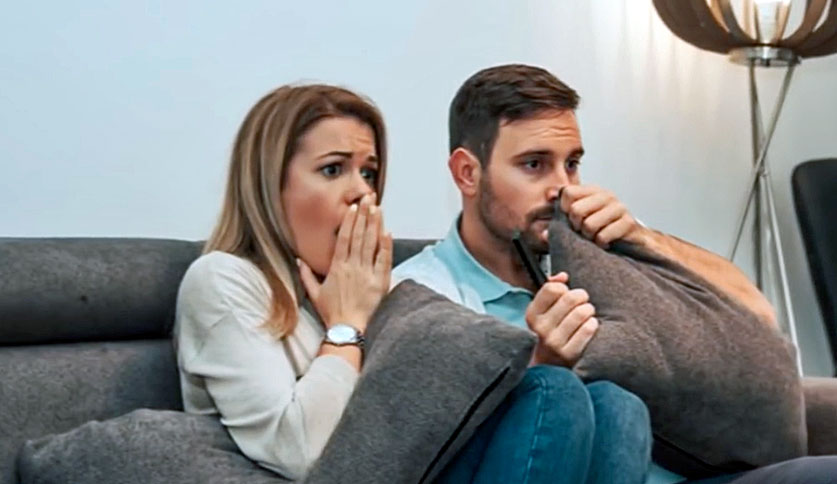 image via – youtube.com
Almost every creature on planet earth has to sleep in order to rest, rejuvenate and wake up fresh everyday so that they have enough energy to do what they need to do to survive. Many of us don't realize it, but a human who lives a life-span of 75 years will spend 25 of those years sleeping! That is 9,125 days spent in deep slumber over the course of an average persons lifetime.
Although sleep can be amazing, many people suffer from insomnia or inability to fall asleep, sleep apnea which is the inability to breathe while sleeping and others sleep talk and sleep walk. Many of us don't even realize we do these things because we are asleep when they are happening!
This brings us to today's story which features a girl who would wake up in the morning with strange and mysterious bruising on different parts of her body. Initially this nighttime bruising would only occur sporadically, so her parents didn't really think too much of it. Then as days turned into months and months into years, the bruising she would wake up to was getting worse and worse.
Not only were the bruises bigger and more visible, but it was occurring much more often than before. Her parents started to become concerned, but still weren't totally panicking and sent her off to a sleep away camp. While she was at camp the bruising continued and because it was summer, she was wearing short sleeves and shorts so this bruising was becoming visible to campers and staff alike. The staff reported it to the proper authorities and her parents were really beginning to freak out.
They spoke to a few of their friends and thought maybe she just had an iron deficiency that was causing these strange and mysterious bruises. They made her an appointment to see a doctor to examine the bruises, give her a full check up and try to get to the bottom of this mystery!
Unfortunately, before her doctors appointment, child services showed up to their house because of the report that the staff at the summer camp gave. People started thinking maybe the parents had something to do with this! However her mom and dad knew for certain they obviously had nothing to do with it, but things were beginning to look grim for them.
The social services representative interviewed the girl and she said her parents definitely had nothing to do with this. She just kept waking up each morning with this odd bruising. The social worker was made aware that she an upcoming doctors appointment to try to determine the source of the bruising and how to treat it. With this, the social worker decided to hold off on the case until they came back with doctors findings.
The doctor ran all the appropriate tests, examined the bruises and did a full body work up. All the testing came back negative, meaning she had no underlying health issues and was otherwise a very healthy young girl. Her parents were relieved that she was healthy, however the bruising continued and the social workers we're now putting more pressure on them.
The parents finally realized the only way they would know for sure what was going on was to buy a video camera and set it up in her room to see what the heck was really going on here! That night her dad placed the camera in a spot that would give them full view of their sleeping child, turned on the record button and they went to sleep until the morning.
The next day they woke up, and again there was no bruising on the girl. They immediately go the video camera and began reviewing every minute of the night to try to finally unravel this mystery! What they saw frightened them to the core of their soul. Their daughter, while sleeping would crawl, however this wasn't a normal crawl. She was somehow managing to crawl upside-down and backwards!
It honestly looked exactly like the classic horror movie the Exorcist! Was she possessed? Did she need a priest to do an exorcism? Most likely not! They showed their findings to social services who watched the footage and closed their case against the parents. They then referred her to a sleep specialist who hopefully would figure out a way to stop this strange sleep behavior from happening! Thankfully the sleep specialist had many techniques and slowly the girls strange sleep behavior and bruising began to diminish.
Check out the video for the full story:
Please SHARE This With Family and Friends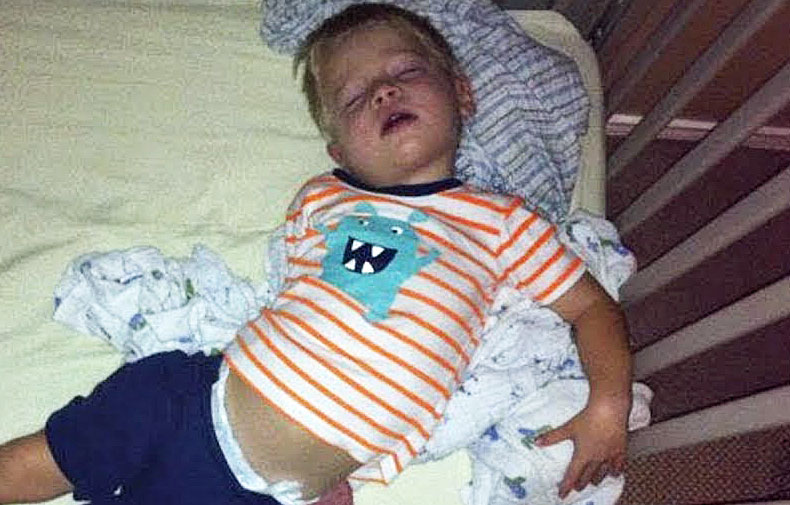 image via – youtube.com
Remember when you were a kid and your one and only safe haven that you could pretty much all your own was your bedroom? Even though your parents owned the house or apartment you lived in, 'your room' was the closest thing you had that actually belonged to you and was a place where you could go and feel safe. Every few months you would move stuff around, get some new posters, stuffed animals maybe even a new tv once you were old enough. One thing was for sure though, your room was a direct reflection of your soul and personality.
Today's story features an amazing dad and his son named Jack who was just about to grow out of his crib and get his very own big kid bed! Like many young kids, Jack was obsessed with trains, he loved every type from the vintage old steam trains to the new technologically advanced trains in Japan. He would have his dad read him books about trains and he would look through train magazines and memorize all the different types out there!
One day Jack told him about a dream he had where he was sleeping in a bed, but the bed was in the shape of a box car from a train. As he told his dad about the dream, his papa could see how excited he was getting and he wanted to do something really special for his son. He went downstairs grabbed some tools and a hammer. Put them all together, then headed out to the hardware store to get some plywood, and other materials as Jack's dad was now determined to make young Jack's dream a reality.
Jack's dad worked and worked and finally after many weeks of blood, sweat and tears Jack's dream train bed was ready to take on its main passenger who would be sleeping in this incredible bed for many years to come! That's when dad realized it was missing one vital piece that would make the bed complete and absolutely perfectly. He went to the garage, got some stencils and red paint, and created an awesome looking sign that would hang above the bed that read, 'Jack's Steam Express'!
Watch the video below for the full story plus another awesome bed make over:
Please SHARE This story with your family and friends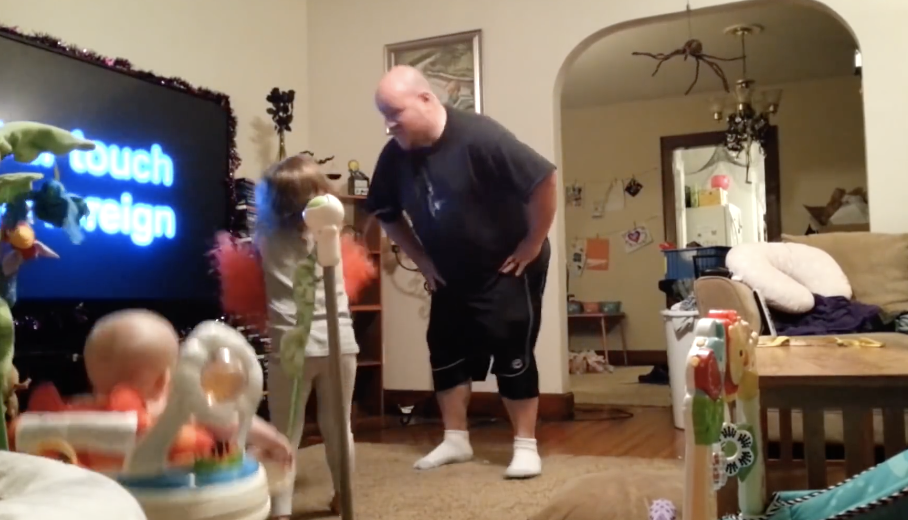 No one wants to give dads a bad rap, but if mom is the primary caretaker, she sometimes is a bit concerned about leaving the kids with him for a prolonged period of time.  Well, anyway, the mom who set up a hidden camera to see exactly what goes on in her absence had some concerns.
I don't want to tell tales out of school, but one time I left my 2-year-old son home with hubby (many years ago) for a few hours, and came home to find dad asleep and the baby outside taking a walk!  All is well, son has grown up, but that was a scary moment.
The dad in this video has been left in charge with his 3-year-old daughter and her baby sister.  We see the little girl in front of a giant screen tv bopping along to a song with baby in the bouncy chair. Where is dad?  Well, don't worry, this dad isn't asleep.  He enters the scene, puts down a laundry basket and what ensues is hilarious!
This mom has nothing to worry about.  Without a self-conscious bone in his body he and his girls enjoy time together that is adorable and heartwarming.  So you think you can dance?  Watch this loving pop in action. His little ones are the apple of his eye and his main priority.  Giggling and fun abound!
Please Share This Video with your friends and family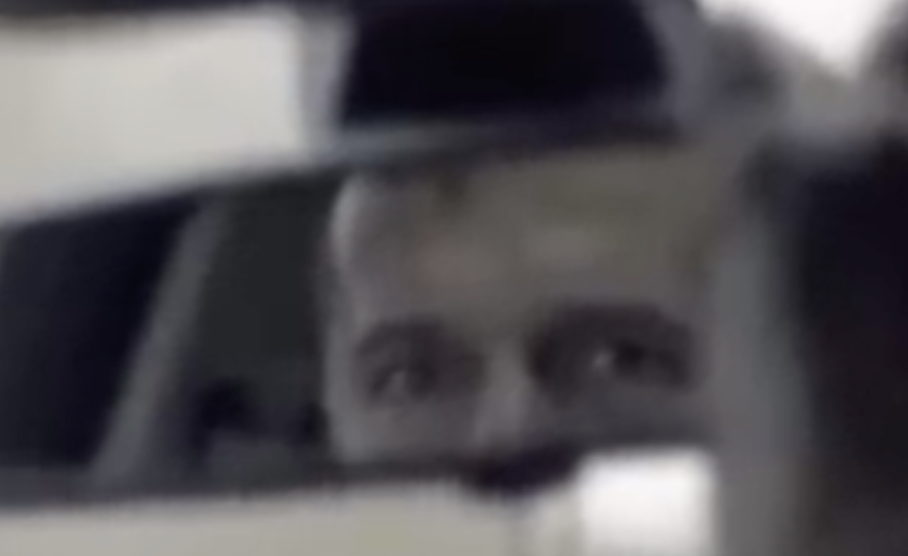 image via – youtube.com
A few years back a video surfaced on the internet that set the world on fire. The video opens with a man driving up to an adoption agency, where a little girl with red hair is watching waiting for someone to adopt her. Then it cuts to the little red head hopping in the car with the man holding her stuffed animal.
During this part of the video it clearly looks like this girl has finally been adopted. Because she is unsure and has trouble trusting she acts really nervous at first. Then the man gives her a look, pats her on the head and tells her she doesn't have to worry anymore because she will be taken care of from from now on.
The girl even through her nervous and uncertainity flashes back a little smile as if she knows her life is truly going to turn around and change for the better. When they finally arrive at her new house, there is already another little girl. At first it seems like a moment of weird awkward tension, but the other little girl quickly runs up to the family's new addition and gives her a big hug!
Then she looks at her new mom, clutches her little stuffed animal the mom flashes her a smile and it seems like a very beautiful moment. For months everything was going well, her nervousness, anxiety and trust issues were fading and she seemed to be loving her new family home.
But just as fast as her world changed months earlier, things began to take a turn for the worse as the family began showing her less attention. That's when her anxiety, nervousness , fear bright lights and loud noises begin haunting her world again. The family seemed to be very displeased as they thought things had initially been going well.
Soon after her new mom starts yelling at her for stuff she didn't do and her new sister stops playing with her. Her sister also grabs the little red heads stuffed animal and begins ripping it apart! Her mom and dad also begin to start neglecting her emotionally while they always seem too busy to pay her any attention.
They all felt she like she she was a problem child and there would be now way they could ever change her bad behavior.  The family even started asking themselves why they even adopted her at all. They has a private discussion about what they should do with her and they come up with a plan.
Her new dad tells her that they are going for a ride in the car to do some things. She hops in thinking wow this is great I'm finally going to get some time alone to spend with my dad. They drove and drove until they reached this old dirt road. They pull of to the side of the dirt road, dad opens up her door, she walks out and dad again pats her on the head. Then he deploys his family's plan to take carae of their situation.
He takes that stuffed animal she loves so dearly and throws it as far as he possibly can! She runs to go get it, thinking maybe we are just having some fun and playing a game. However, she couldn't be more wrong because just as she grabs the stuffed animal and turns back around she sees dads car driving away! Just before he gets out of visual sight, he takes a peak through his rear view mirror and sees the unthinkable..
Watch the video below for the full story:
Please SHARE This with family and friends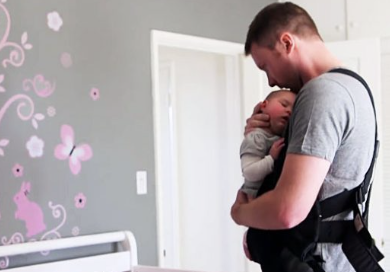 image via – youtube.com
New moms often find that it can be really hard to leave their newborn babies, even if it's just for a short time. They want the peace of mind knowing their child is safe, sound, and well taken care of and no one else knows their baby as well as they do. It's natural for a mother to be hesitant about leaving their infants in the care of another person, but it's also inevitable.
Usually a close family member or friend looks after the newborn when mommy steps out, and it's likely daddy will spend a lot of one on one time with the baby too. One couple decided to do a hilarious take on what a father might get up to when he's left alone with a baby, and the outcome is a little quirky and a lot entertaining.
The clip features YouTube personality Elle Walker from the WhatsUpMoms channel, her brother-in-law Greg, and niece Brooklyn. After mom and her friend leave the man of the house takes over and he quickly gets to work feeding and cleaning up after his youngster.
When he can't find a top to the baby bottle, he improvises with a piece of Glad Press'n Seal wrap. The stuff does the job so well that it ends up inspiring him. Once he gets the baby down for a nap he sets out around the house cleaning up and organizing toys, closets, the fridge and more as he goes.
The wrap also came in handy for keeping baby essentials close by, like the binky and bottle. When mom finally returns home she's shocked at the sight that awaits her. Check it out, you might gain some good ideas from it.
Enjoy the video below and have a wonderful rest of your day!
Please Share This With Your Family and Friends 🙂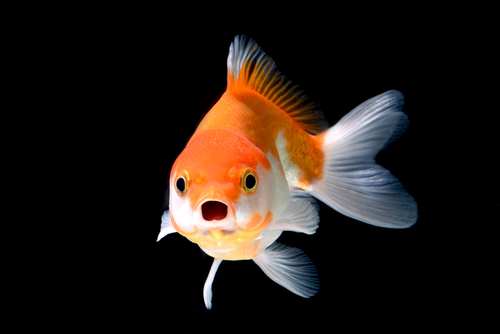 image via – shutterstock.com
Ever since he could remember, little four year old Everett Hamlin from Bonaire, Georgia loved his pet goldfish named Nemo.  The boy was just months old when his parents decided to get him his first pet and, being fond of fish, they ended up bringing home Nemo.  Everett would spend hours sitting in front of the tank just watching the goldfish swim around in his bowl and he'd often pick out special little things to decorate Nemo's home with.
As far as pet goldfish go, the average lifespan is not very long with most living about 2-3 years.  Being 4 years old, Nemo had outlived that average. Everett's mother, Tori Hamlin, attributed Nemo's long life to taking excellent care of him and cleaning his tank often but none of that mattered after one February night
After putting Everett to bed Tori and her husband heard a sound coming from his room.  They asked him what was going on and he told them that his dresser had made the noise. Brushing it off as him being fidgety and playing around, they told him to go back to bed and resumed watching TV.  A little while later, Tori went to check in on her son and immediately noticed that he had pushed a chair in his room up to the dresser. There on the floor beside it lay the fish tank but Nemo was not in it.  Everett was fast asleep in bed, so Tori cleaned up the tank yet saw no sign of the goldfish.
After looking all over the place with her husband for Nemo they finally found him and could not believe their eyes.  There in little Everett's hand was the poor goldfish. Tori was shocked but managed to take a picture before she woke him up.  When he saw that Nemo was dead, he was heartbroken and explained that all he'd wanted to do was cuddle with his pet fish.
Everett's parents knew he had never tried to pick up Nemo before and chalked it up as an innocent, one-time mistake.  After explaining what happened to their son the next morning, he told them that if he got another fish, he promised to never touch it and that from now on he would only touch fish when he went fishing.  
Trying to make the most of the sad situation, Tori decided she wouldn't punish her son.  Rather, she saw it as a chance for him to learn from his mistake. In the end, the family went to the pet store and got a brand new tank along with several goldfish, which Everett has promised not to touch.  After the story went viral, people everywhere praised Tori for showing empathy and understanding and giving her son a second chance to get it right.
Watch the video below for the full story:
Please SHARE This With Family and Friends