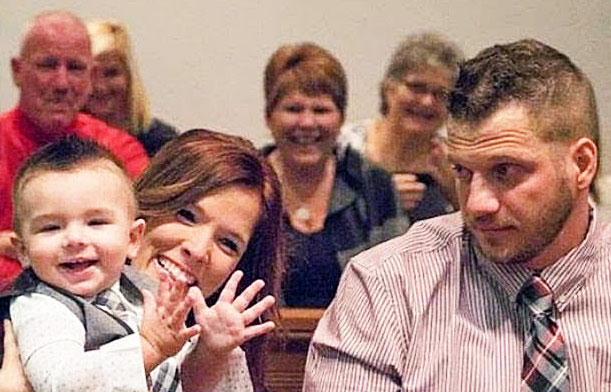 image via – youtube.com
Children who don't have parents usually end up in the "system" where they are passed around from adoption agency to foster parents until one day hopefuly they get their forever home. Unfortunately, millions of children all around the world stay stuck in the "system" until they are adults and never get to truly experience childhood in a caring, loving and stable environment. Mentally this can take a great toll on these poor kids as they carry this pain with them into adulthood and sometimes even for their entire lives.
The sad fact of the matter is most of these parentless kids never ever find that loving caring home and are forced to live a life nobody would ever want. For some very lucky few, there are good parents out there looking to adopt and raise children in a happy and stable home.
Sometimes these parents already have children of their own, so these adopted kids also get to experience life with brothers and sisters which can really help them get the proper socialization they need to become self-sufficient functioning adults in society.
In today's story we will feature the Palmer couple Mandy and Tyler who spent close to a year and half proving that they were worthy, loving and good enough parents to adopt a very special child.  The husband Tyler was had enlisted in 101st Airborne Division of the U.S. Army. After basic training, Tyler was immediately shipped off to Afghanistan to serve his country.
Tyler finished up his first tour and came back home to reintegrate into society as a civilian. Although, physically he was okay, being at war messed his head up and he needed time to recover mentally and emotionally. As he struggled through PTSD and his traumas he met a beautiful woman named Mandy. The two immediately hit it off and they could just tell almost immediately that they were soulmates.
Just like Tyler, Mandy had also been struggling with her own health issues and was suffering from Chrohn's Disease, so being together as a support system made things easier for both of them.
But just as quick as they hit it off, Tyler was shipped back off to do his second tour of duty for the Army for 9 months. They wrote each other letters, video chatted called each other during the full 9 months and 4 weeks after his second tour ended he got down on one knee and asked Mandy to marry him. She said yes and within a month they were a married couple!
After they got married Tyler decided it was time for him to retire from the army, begin a new life with his wife and start a beautiful family. For many years they tried to have a child, but Mandy's health problems stood in the way and they were unable to conceive. They tried and tried but nothing seemed to work at all. The sad truth finally settled in that Mandy would never be able to get pregnant because of her Chron's Disease so they would have to try a different path to begin their family.
The looked at fertility treatments, surrogacy and few other options but finally decided that adoption would be the best path for them to take. You would think because there are so many children in desperate need of adoption that it would be a pretty simple and straight forward process however, due to Tyler's PTSD struggles and Mandy's health issues getting the go-ahead and approval as worthy parents would take months and months.
First they would have to get licensed as foster parents, where they could be tested to see if they were even capable of caring for a child. After tons of paperwork, training and tests they were finally approved after close to a year.
After they received their license to become foster parents they got a call that a week old baby named Hunter needed a foster home and they immediately said yes to taking him and caring for the infant first as fast parents and if all went well they could become his permanent adopted parents.
After they agreed to take in baby Hunter, they ran to all the baby stores bought everything they needed for his nursery and to child-proof the house and make it the best possible environment a child could ever have.
They knew in the back of their minds that at this point they were just his foster parents and another couple could end up becoming his permanent adopted parents but they didn't care, they were determined to give this infant the best life possible!
Then their worst fear happened, another couple was scheduled to be Hunter's permanent adoptive parents and they were absolutely devastated! With that being said, the couple wasn't going to give up and would fight for custody of baby Hunter as hard as they possibly could. For months the battle raged on through the courts and nobody truly knew what the final outcome would be.
After 17 months, Hunter had gone from a few day old infant to a happy little toddler who loved Tyler and Mandy so much. They were of course the only parents he ever had and knew. Over that 17 month period they had to go from court to court to fight to truly become his permanent legal guardians.
Finally, 17 months in they were about to go to their final court date where the judge would make his final ruling on the future of the boy. Their whole family and all their friends went to court with them that day. The judge finally made it official and read out his legal and official new name Hunter Palmer!
Before anybody could even react to the amazing news, Hunter would scream something to his dad that would leave the entire court in tears…
Watch the video below for the full story:
Please SHARE This With Family and Friends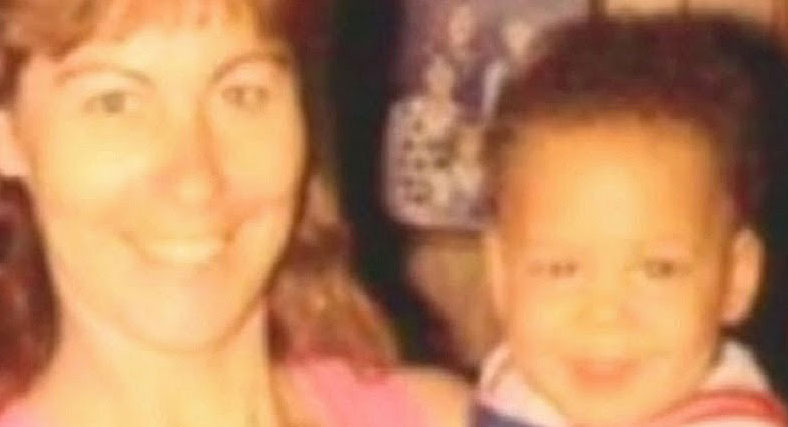 image via – youtube.com
Throughout the years Ingeborg McIntosh and her husband have fostered over 125 children at their home in Phoenix, Arizona.  Some stayed for just days at a time, while others were with them for years. The couple did their best to care for every kid that passed through, but one child stood out among the rest, a baby boy named Jordan.  
Jordan was just a newborn when Ingeborg first met him.  Since his mother could not properly care for him, he was placed in foster case.  After holding the sweet baby in her arms, Ingeborg knew she wanted to legally adopt him.  However, the boy's birth mother wouldn't agree to it because she wanted him to be adopted by a black or biracial family.  After waiting almost five years with no interest from any such families, Jordan's birth mother finally permitted Ingeborg to adopt him.  
Jordan grew up fast and was a really good kid.  He made everyone laugh and smile and stayed out of trouble.  After finishing high school he headed off to college, which was a bittersweet moment for his mom.  He credits her with raising him right and said he's glad it was her family he ended up with, he couldn't imagine a life with any other.  It's obvious the two are equally grateful for one another, they've always shared a close bond, from day one.
A couple of years after he graduated Ingeborg started to feel unwell.  After visiting the doctor she learned she had polycystic kidney disease and that there were no treatments other than a kidney transplant.  The devasting news shook the whole family, it was difficult seeing their mother unwell and in so much pain. While she was placed on the transplant list, it was long, and no one knew if or when she'd ever get the kidney she so desperately needed.  Her best bet was to find a direct donor, someone who was a match and willing to donate one of their kidneys specifically to her.
Without telling anyone what he was up to, Jordan set up testing to see if he was a match for his mother.  The results showed that he was and to him it was fate. She had saved his life by adopting him when he needed someone to care, and in return he would save hers by donating a kidney and showing how much he cared.
When Jordan told his mother that he was a match she told him not to go through with the donation.  No matter how much she protested, he didn't care, he was firm and intent on giving her a kidney. After their successful surgeries they both healed nicely and suffered no complications.  Ingeborg regained her health and quality of life, while Jordan feels like he's finally showed her just how much he loves and appreciates her.
Watch the video below for the full story:
Please SHARE This With Family and Friends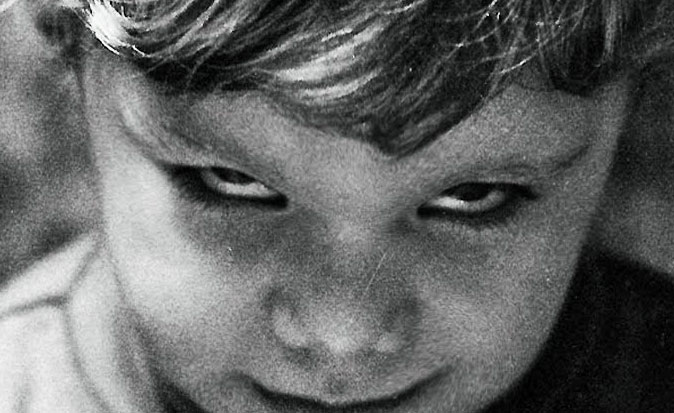 image via – youtube.com
When someone spotted a little girl's face in the window of a run-down house in Plant City, Florida, they were surprised. They knew a family had lived in the rented house for the past three years, but they had never seen a girl there before and it stood out enough for them to call the police and report the strange sighting.
Officers who responded to check it out found a literal house of horrors. Inside there was human and animal feces smeared everywhere, trash was piled up and it smelled worse than death. There were so many roaches crawling all over the place that it was impossible to not step them. One officer had to run outside because the sight and smells overwhelmed him to the point he had to throw up. A woman and her two sons were inside and when asked about a girl living there, she said that she had a daughter.
The little girl was found in a tiny dark room laying on a filthy bare mattress. She was emaciated and her skin was covered in sores and bug bites, her hair crawled with lice. An officer picked the child up and as he brought her outside, he asked the mother how she could let this happen. She replied, "I'm doing the best I can." The girl was rushed to the children's hospital and place in intensive care. Unable to chew or swallow solid food, they hooked her to an IV and bottle fed her. She had never been to school, could not talk, walk normally, cry, or even make eye contact.
Her name was Danielle and she was almost 7 years old. She was diagnosed as having environmental autism brought on by her isolation and psychological deprivation. Having lived alone in the dark closet her whole life had made her into a feral child, unable to communicate with the world or even react to it. She would be developmentally disabled her whole life and her future seemed bleak.
After two years of special education and therapy, Danielle had made a little progress but developmentally she was on the level of a child between the ages of 6-24 months. Her picture was placed among those of other children available for adoption and when Bernie and Diane Lierow saw it, they fell in love. The couple had already raised five boys who were all grown up and had always wanted a daughter. They said that her eyes initially drew them to her, they were so dark and empty, it was like she needed them.
When they told the adoption agency representatives that they wanted to meet the girl, they were repeatedly told that they would not want her. She was too damaged they said, but the Lierow's persisted and reached out to Dani's social worker who told them her story. It seemed to galvanize them, they still wanted to adopt her, and so they forged ahead with it. The little girl who no one thought would ever have a chance at living a normal life now had a loving family.
When they first brought her home, Dani was a wild child. She would have screaming fits and melt down several times a day and couldn't eat with a fork or go to the bathroom herself. She'd also get sick and overate because she had been starved for so long and didn't know how to control it. Yet with time and patience, she slowly learned how to take basic care of herself. She learned to brush her teeth, wash her hands, and can say a few words, such as "I love you" to her parents.
After caring for Dani for years, it eventually became too much for them to take on all alone and they had to place her in an adult assisted living home when she was 21. These days she smiles, knows her own name, and no longer has wild tantrums or screaming fits. The one thing she loves to do the most in the world is sit outside in the sunshine, something that she was never able to do until she was seven years old.
Watch the video below for the full story:
Please SHARE This With Family and Friends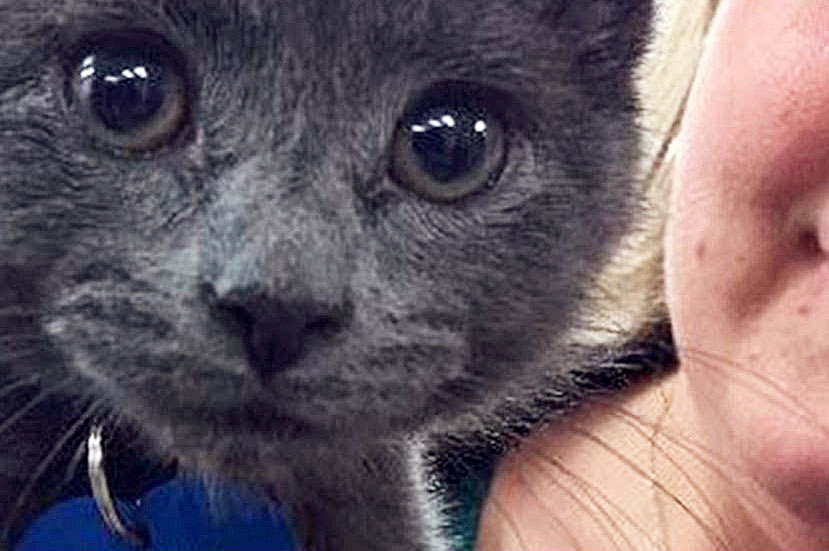 image via – youtube.com
Cats are truly one of the most interesting animals on planet earth. From the mighty king of the jungle the lion, to the tabby cat at your grandma's house, these animals give off a majestic vibe that almost no other animal on planet earth can match. People who have never had a kitty as a pet tend to believe these creatures are cold, weird, sneaky, sometimes scary and have no personality. Usually these people only ever had dogs or aren't into pets at all. However, anyone who has had the pleasure of sharing a living space with a majestic feline knows that these anti-cat stereotypes couldn't be further from the truth.
Sure, you aren't going to get the immediate unconditional love from a cat that a dog would give you after about two hours of hanging out. Cats will make you work a little harder for that unconditional love in return, but when they finally decide to let you into their inner circle, all that time it took to gain there trust is all worth it!
In today's featured story we will be covering a beautiful story about adopting homeless and abandoned kittens. The story begins with a man named Jared and his girlfriend Katt who decided that they were going to adopt a kitten from a shelter who was in desperate need of a loving furever home. That morning Jared got in his car followed the navigation and made his way to the local SPCA. He parked his car, he got out, entered the shelter and headed towards the cat adoption area.
He walked around trying to feel out which cat gave off the perfect energy to match their personalities. For anyone who has ever adopted an animal they know the part where you are at the shelter looking for "the one" can be very emotional. Not only are you about to add a new family member to your life that will be with you for  the next decade or two; but you also have to walk past the other animals that you are not adopting and this can be heart wrenching experience. With that being said Jared ended up making eye contact with a small grey kitten and in that exact moment Jared knew this little guy was "the one"!
He told the SPCA that he had to head to work but to hold this kitten and he and his girlfriend would be back later that day. He also explained to the people at SPCA that he wanted to make this kitten adoption "special". What did he mean by special? Well no spoilers yet…
He came up with ingenious plan with the staff at the SPCA and told them that later that day he and his girlfriend would come get the kitten but they would be arriving separately… The plan was set, an adorable abandoned kitty was going to get a forever home and there would be one final touch to put the cherry on top of this wonderful day…..
Watch the video below for the full story:
Please SHARE This With Family and Friends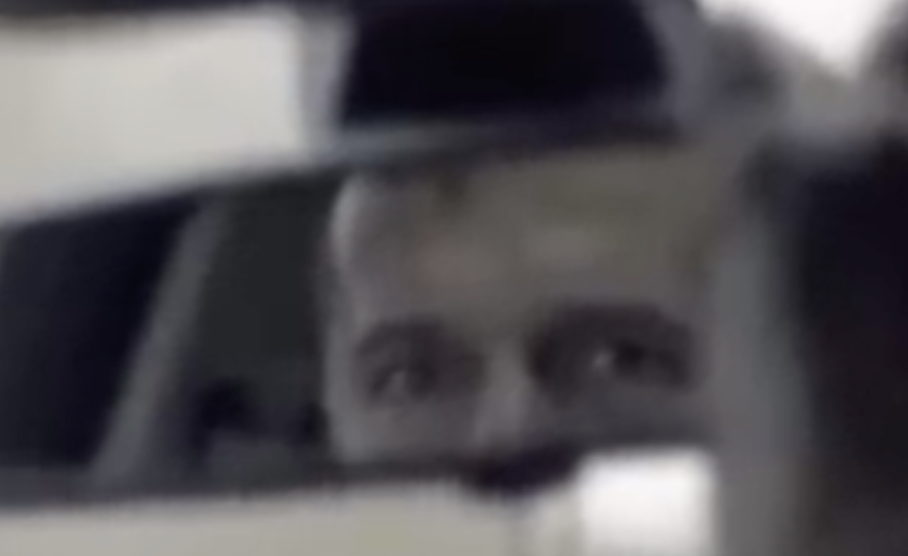 image via – youtube.com
A few years back a video surfaced on the internet that set the world on fire. The video opens with a man driving up to an adoption agency, where a little girl with red hair is watching waiting for someone to adopt her. Then it cuts to the little red head hopping in the car with the man holding her stuffed animal.
During this part of the video it clearly looks like this girl has finally been adopted. Because she is unsure and has trouble trusting she acts really nervous at first. Then the man gives her a look, pats her on the head and tells her she doesn't have to worry anymore because she will be taken care of from from now on.
The girl even through her nervous and uncertainity flashes back a little smile as if she knows her life is truly going to turn around and change for the better. When they finally arrive at her new house, there is already another little girl. At first it seems like a moment of weird awkward tension, but the other little girl quickly runs up to the family's new addition and gives her a big hug!
Then she looks at her new mom, clutches her little stuffed animal the mom flashes her a smile and it seems like a very beautiful moment. For months everything was going well, her nervousness, anxiety and trust issues were fading and she seemed to be loving her new family home.
But just as fast as her world changed months earlier, things began to take a turn for the worse as the family began showing her less attention. That's when her anxiety, nervousness , fear bright lights and loud noises begin haunting her world again. The family seemed to be very displeased as they thought things had initially been going well.
Soon after her new mom starts yelling at her for stuff she didn't do and her new sister stops playing with her. Her sister also grabs the little red heads stuffed animal and begins ripping it apart! Her mom and dad also begin to start neglecting her emotionally while they always seem too busy to pay her any attention.
They all felt she like she she was a problem child and there would be now way they could ever change her bad behavior.  The family even started asking themselves why they even adopted her at all. They has a private discussion about what they should do with her and they come up with a plan.
Her new dad tells her that they are going for a ride in the car to do some things. She hops in thinking wow this is great I'm finally going to get some time alone to spend with my dad. They drove and drove until they reached this old dirt road. They pull of to the side of the dirt road, dad opens up her door, she walks out and dad again pats her on the head. Then he deploys his family's plan to take carae of their situation.
He takes that stuffed animal she loves so dearly and throws it as far as he possibly can! She runs to go get it, thinking maybe we are just having some fun and playing a game. However, she couldn't be more wrong because just as she grabs the stuffed animal and turns back around she sees dads car driving away! Just before he gets out of visual sight, he takes a peak through his rear view mirror and sees the unthinkable..
Watch the video below for the full story:
Please SHARE This with family and friends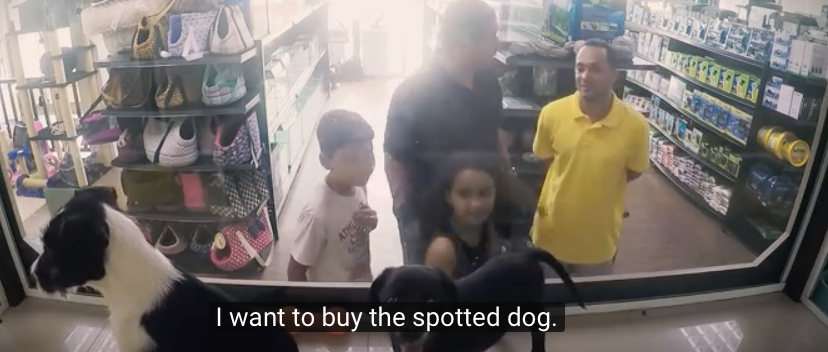 The theme of this incredible video is "Better Than Buying a Life is Saving One".  In Brazil there are many thousands of animal shelters that grow more crowded by the day.  And we all know what happens as these shelters get too crowded.  Thousands of helpless animals are lost because the majority of Brazilian families would rather buy a pet than adopt one.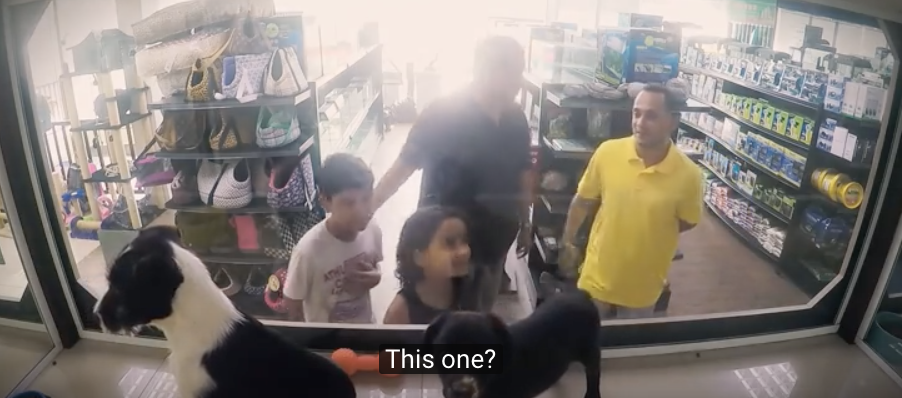 Quatro Patinhas ("Four Paws"), a Brazilian rescue organization, had a brilliant and heartwarming idea.  Families came to a pet shop to buy pets.  They had secretly set it up with one particular store, to stock it with rescue animals for one day, who needed to be adopted in order to stay alive.  As people started to negotiate the price they were told the animal was free!  People were elated and shocked to be getting these adorable animals for free.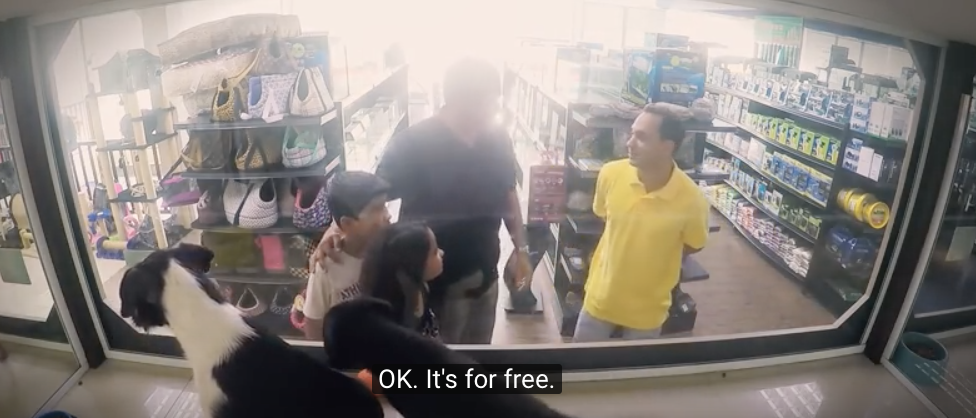 "There's no difference if a pet is purebred or not," explained Quatros Patinhas' president Christianne Duarte Garoiu. "What really matters is the love that will arise there."  We can only help that the incredible example set by the actions in this video will go viral, so that people will be touched in a way that will change attitudes towards shelter pets worldwide.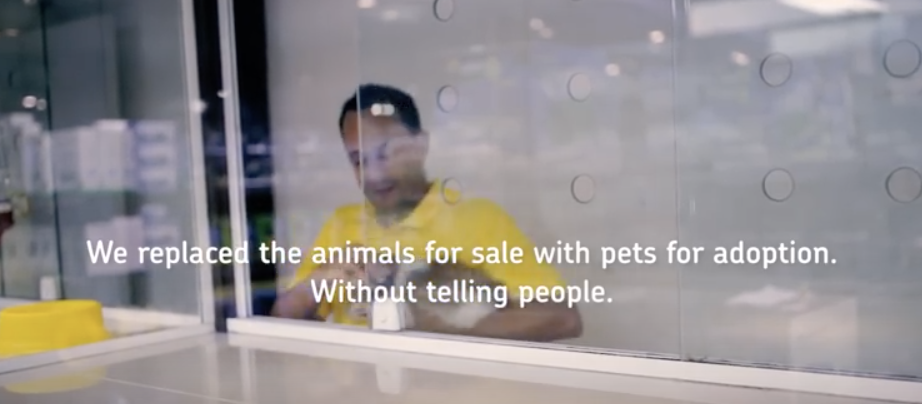 Please SHARE With Family and Friends