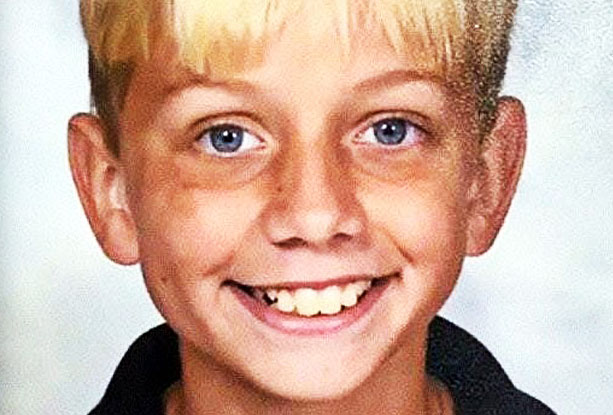 image via – youtube.com
Mothers are fiercely protective of their children and only want the best for their little ones.  They share a deep bond with their kids and many have described it as intrinsic, in that they are connected on another level and can feel what their babies are going through and experiencing.  It's hard to describe but the mother-child connection is inseparable and natural, if they must, they won't hesitate to fight tooth and nail for their kids.
One such mother is Melissa Davis from Baton Rouge, Louisiana.  She has two sons and one of them, 12 year old Camden, has special needs.  He had been attending the Greater Baton Rouge Hope Academy for a few months when she noticed a change in his attitude.  He seemed off in that he was more anxious and aggressive than usual.
He had even started wetting the bed again, which was something he stopped doing at 3 years old.  When she asked him about what was wrong he wouldn't tell her, but she could sense something was off and so she decided to do some investigating of her own.
She first tried going to the school and asking questions, simple ones like where Camden's assigned seat was located, but she couldn't get any straight answers.  School officials, including the principal and her son's teachers, were less than accommodating and their odd reaction to her basic inquiry left her confused.
Seeing no other real options, Melissa decided to place a recording device in her son's backpack in the hopes of gaining insight as to what was going on at the school.  When he returned home she retrieved the tape and played it back.
It started off normal but quickly took a drastic turn for the worse. She could hear Camden's teacher yelling at him because he hadn't completed a writing assignment and when he attempted to talk the teacher mocked him.  
As a child with special needs, Camden reacts differently to this sort of discipline. Angry yelling and mocking are simply not acceptable behaviors on the part of a teacher. Melissa was incensed but the tapes just got worse.
At one point the teacher and her assistant were heard making derogatory remarks about her son.  They were using foul language and cursing, and while Camden did not seem to be in the room at the time, it nevertheless crossed the line.
Horrified at what she had heard  on the tapes and armed with proof she went to speak with school officials once again.  Just as they had before they dismissed her concerns so she did the only real thing she could and pulled her son out of the school immediately.  However, she was not about to give up that easily.
Concerned for the other students with special needs at the school, she decided to share the audio recordings publicly on Facebook to draw awareness to the problem.  They ended up going viral and finally the school was forced to take action.
The principal released a statement saying that the teacher involved had been fired and the other one would be dismissed at the end of the semester as well.  The principal then invited Melissa to speak with her and other school officials about the matter, but this was too little too late.
Melissa had hired an attorney and threatened to file a lawsuit against the Department of Education.  In response, the school immediately fired the other teacher involved and with that Melissa felt justice had been done.  Moreover, Camden is finally getting the education he deserves. He ended up going to a new school where the teachers are better trained and equipped to deal with special needs students.
Please SHARE This With Family and Friends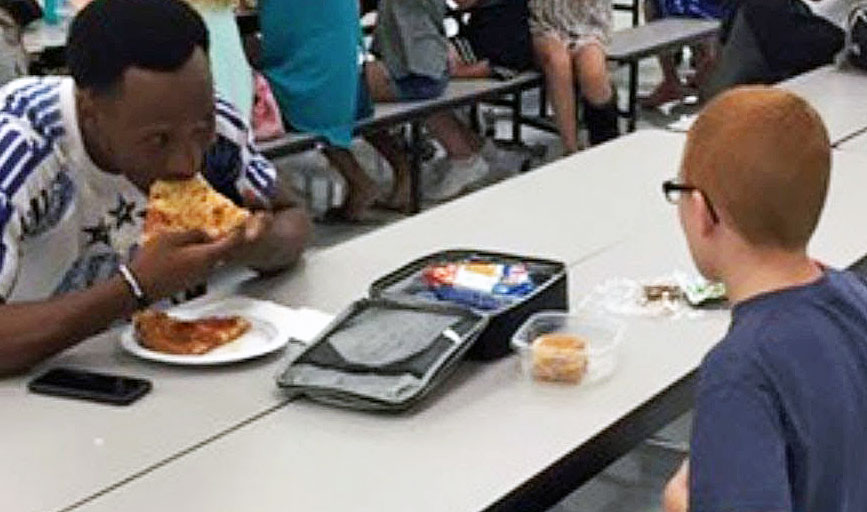 image via – youtube.com
Parenting is definitely the hardest job in the entire world. Not only are you on the clock 24 hours a day and 365 days a year, but you have to wear so many different hats. If they are sick, you have to be a nurse, if they are hungry you have to be a chef, if they need to go somewhere you have to be their limo driver.
On top of all of that, once they are school aged, the worry never ends. Will they get good grades? Will they make friends? Will they be bullied? All these questions and nothing is for certain and you only get to find out the answers once you are in the 'parent trenches' day in and day out.
Today's story features a great mom named Leah Paske from Tallahassee who is raising a beautiful son named Bo who goes to Monfort Middle School. Bo is on the spectrum and is an autistic sixth grader who has a lot of trouble fitting in and dealing with stuff normal kids do everyday.
Kids can be cruel and bullying is an ongoing epidemic. Because of his autism, Bo wasn't invited to most of the kids birthday parties and he always ate lunch alone at a table by himself. His mom was pretty concerned about her precious son, but he tried to reassure him eventually everything would be okay. He would just have to work a little harder than everyone else but things would eventually workout and his life would be just as good as all the other kids.
One afternoon, a surprise visitor came to Bo's middle school. He is a bit of a local celebrity in Florida, he is none other than Travis Rudolph Florida State Football Superstar. Travis was with a few of the other players on the team and they were just meeting the kids and faculty and have a great old time.
That's when Travis walked into the cafeteria and spotted a boy eating alone at a table secluded from the rest of students. Travis immediately could tell this boy needed a friend and a little company while he at lunch. Being the stand-up guy that he is, he immediately walked over to young Bo sat down, pulled out his own lunch and the two ate together.
Bo was super excited as they ate their lunch and had a chat about life, school and football. Before the lunch ended one of the faculty snapped a pic of this beautiful heartwarming moment. The teacher who took the photo sent it to his mother Leah. When Leah first got the photo it touched her so deeply that she broke down in happy tears.
Leah decided to upload the photo on social media and it immediately went viral. Neither Travis nor Bo expected this little lunch moment to touch so many people hearts as it did.  The photo was viewed by millions of people and picked up by publishers and bloggers from all around the world.
This story is a good reminder that one small kind gesture and paying it forward can end up changing someones life for the better!
Watch the video below for the full story:
Please SHARE This With Your Family and Friends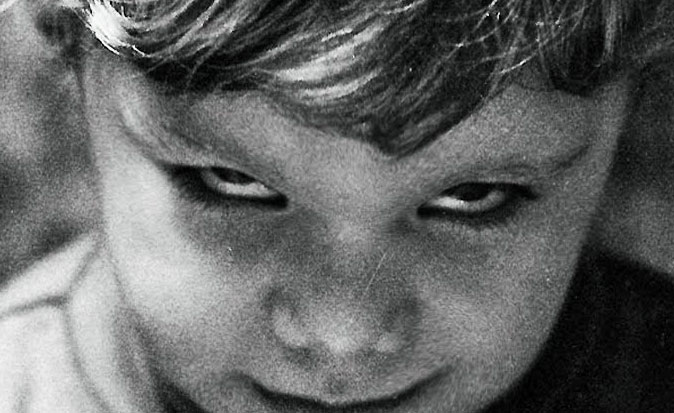 image via – youtube.com
When someone spotted a little girl's face in the window of a run-down house in Plant City, Florida, they were surprised. They knew a family had lived in the rented house for the past three years, but they had never seen a girl there before and it stood out enough for them to call the police and report the strange sighting.
Officers who responded to check it out found a literal house of horrors. Inside there was human and animal feces smeared everywhere, trash was piled up and it smelled worse than death. There were so many roaches crawling all over the place that it was impossible to not step them. One officer had to run outside because the sight and smells overwhelmed him to the point he had to throw up. A woman and her two sons were inside and when asked about a girl living there, she said that she had a daughter.
The little girl was found in a tiny dark room laying on a filthy bare mattress. She was emaciated and her skin was covered in sores and bug bites, her hair crawled with lice. An officer picked the child up and as he brought her outside, he asked the mother how she could let this happen. She replied, "I'm doing the best I can." The girl was rushed to the children's hospital and place in intensive care. Unable to chew or swallow solid food, they hooked her to an IV and bottle fed her. She had never been to school, could not talk, walk normally, cry, or even make eye contact.
Her name was Danielle and she was almost 7 years old. She was diagnosed as having environmental autism brought on by her isolation and psychological deprivation. Having lived alone in the dark closet her whole life had made her into a feral child, unable to communicate with the world or even react to it. She would be developmentally disabled her whole life and her future seemed bleak.
After two years of special education and therapy, Danielle had made a little progress but developmentally she was on the level of a child between the ages of 6-24 months. Her picture was placed among those of other children available for adoption and when Bernie and Diane Lierow saw it, they fell in love. The couple had already raised five boys who were all grown up and had always wanted a daughter. They said that her eyes initially drew them to her, they were so dark and empty, it was like she needed them.
When they told the adoption agency representatives that they wanted to meet the girl, they were repeatedly told that they would not want her. She was too damaged they said, but the Lierow's persisted and reached out to Dani's social worker who told them her story. It seemed to galvanize them, they still wanted to adopt her, and so they forged ahead with it. The little girl who no one thought would ever have a chance at living a normal life now had a loving family.
When they first brought her home, Dani was a wild child. She would have screaming fits and melt down several times a day and couldn't eat with a fork or go to the bathroom herself. She'd also get sick and overate because she had been starved for so long and didn't know how to control it. Yet with time and patience, she slowly learned how to take basic care of herself. She learned to brush her teeth, wash her hands, and can say a few words, such as "I love you" to her parents.
After caring for Dani for years, it eventually became too much for them to take on all alone and they had to place her in an adult assisted living home when she was 21. These days she smiles, knows her own name, and no longer has wild tantrums or screaming fits. The one thing she loves to do the most in the world is sit outside in the sunshine, something that she was never able to do until she was seven years old.
Watch the video below for the full story:
Please SHARE This With Family and Friends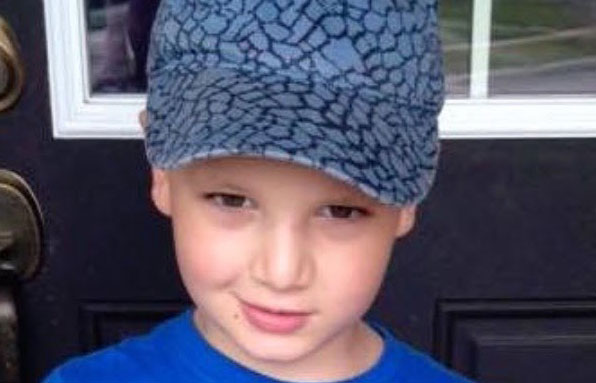 image via – youtube.com
As a parent, when you have a child, no matter what the circumstance you always want the best for them. Whether it's eating the most nutritious foods, getting the best education, have some great friends and being able to smoothly transition from childhood to adulthood without too many hard bumps on the road.
Most children go through ups and downs as they are growing up but many are blessed to have amazing friends and family to support them when needed. With this being said, sometimes children are born on the spectrum, have poor social skills and really can't communicate or interact with kids their age or adults.
Today's tear jerking story story is about a 34-year old mom Tricia who has 3 children in lives in Brantford, Ontario. In this story we are going to focus in on one of her beautiful sons Timmy. Tricia began to notice little things here and there even when the boy was really young. Following his big first birthday bash, his mom noticed that Timmy preferred to play on his own instead of with his siblings and friends.
At first she thought it was strange but it really didn't dawn on her right away that Timmy was going to have social problems in the future.. As time went on things began to get worse and worse. First, Timmy began refusing to eat his food, then he refused to wear his clothes and would freak out if they were put on!
Tricia knew something had to be very wrong, so here motherly instincts kicked in and she brought him immediately to a doctor to get examined and tested. After a little more than 6 months, tons of tests, exams exc.. Timmy was diagnosed as Autistic.
Mom was obviously very concerned and devastated by the diagnosis because she knew that her boy was now going to have so many other difficulties in a world that is already hard enough for people without Autism.
As months progressed after his diagnosis, Timmy began ripping off his diaper, going to bathroom almost everywhere in the house. On top of all this, Timmy would through unbearably loud tantrums and he truly seemed to be suffering even at such a young age.
One day, Timmy wandered out of the house and the cops were called because her son was missing. Tricia really had no clue what to do or how to handle this. Luckily her doctor sent them to a behavior specialist who deals with Autistic children everyday.
Soon after his behavior specialist therapy began he started to show signs that things were getting better. Although it wasn't perfect by any means, mom saw a distinct change in his outlook and behavior as the therapy sessions continued.
Timmy also experienced major stress and anxiety whenever he was in a large group of people and loud noises totally freaked him out because he was so sensitive to sound. If his senses became overloaded with too much going on his environment, he would quickly melt down, cry, freak out and just seemed completely helpless and there was nothing anyone could do to help.
When Timmy was ready to go to school, another huge hurdle would be there to face him. Because he was autistic, he had a really tough time concentrating, learning and socializing. It was almost impossible to get him on the bus or to school without a whole slew of meltdowns even before he got to school and class.
He was having difficulty making friends and socializing with them. When birthdays began to start happening with the kids his age, mama was really nervous because she knew how loud and scary the sounds would be to his senses.
He would come home from school a lot with birthday invitations, but because Tricia felt he would have a complete and total melt down she always declined. Because Timmy wasn't socializing well with the kids at school and was skipping everyones birthday, he began to feel more and more alone while also be ostracized.
One afternoon, Timmy brought home another birthday invitation as he always did, but this one looked different to mom so she decide to open it and see what was inside. The invitation came complete with a letter from the birthday boys mom. She expressed how her son really became fond of Timmy and he really wanted him to come to his birthday. It also read, we have a bouncy castle, water balloons and lots of other stuff.
The birthday boys mom even said he could show up early before things got too loud or out of hand. Mom was pretty much stunned and had no idea that her son actually had a friend….
Watch the video below for the full story:
Please SHARE This With Family and Friends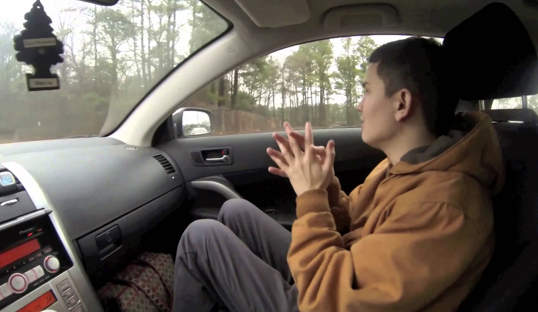 image via – youtube.com
Don't for one second think that you are about to watch a video about the limitations of autism, and how it effects a brotherly relationship.  It is not! It is about one older brother, Mitchel Timme who was born with autism, and what his spirit has done to enrich his younger brother's life.
The video was made by Spencer Timme, a San Diego resident, who had a deep need to express his gratitude for his incredible brother, Mitchel.  He artfully has created a voiceover, as the boys travel to the beach, describing what makes Mitchel so special.
It is not the fact that he far exceeded the capabilities that doctor's forewarned his parents.  The fact that he is able to draw, cook, type, sing, SURF and dance, despite his autism, is not what makes him special to Spencer.  Rather it is his "ability to make everyone around him happy…especially me.  He makes me a better person.
He has taught me to find the joy in the little things.  He has taught me patience, understanding and perspective."
Watch the footage below and let us know how you feel!
Please SHARE this with your family and friends