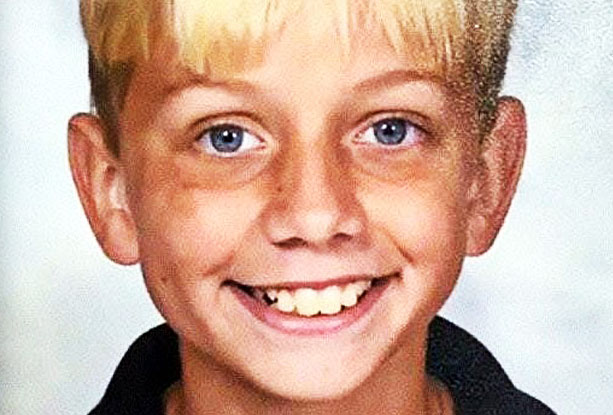 image via – youtube.com
Mothers are fiercely protective of their children and only want the best for their little ones.  They share a deep bond with their kids and many have described it as intrinsic, in that they are connected on another level and can feel what their babies are going through and experiencing.  It's hard to describe but the mother-child connection is inseparable and natural, if they must, they won't hesitate to fight tooth and nail for their kids.
One such mother is Melissa Davis from Baton Rouge, Louisiana.  She has two sons and one of them, 12 year old Camden, has special needs.  He had been attending the Greater Baton Rouge Hope Academy for a few months when she noticed a change in his attitude.  He seemed off in that he was more anxious and aggressive than usual.
He had even started wetting the bed again, which was something he stopped doing at 3 years old.  When she asked him about what was wrong he wouldn't tell her, but she could sense something was off and so she decided to do some investigating of her own.
She first tried going to the school and asking questions, simple ones like where Camden's assigned seat was located, but she couldn't get any straight answers.  School officials, including the principal and her son's teachers, were less than accommodating and their odd reaction to her basic inquiry left her confused.
Seeing no other real options, Melissa decided to place a recording device in her son's backpack in the hopes of gaining insight as to what was going on at the school.  When he returned home she retrieved the tape and played it back.
It started off normal but quickly took a drastic turn for the worse. She could hear Camden's teacher yelling at him because he hadn't completed a writing assignment and when he attempted to talk the teacher mocked him.  
As a child with special needs, Camden reacts differently to this sort of discipline. Angry yelling and mocking are simply not acceptable behaviors on the part of a teacher. Melissa was incensed but the tapes just got worse.
At one point the teacher and her assistant were heard making derogatory remarks about her son.  They were using foul language and cursing, and while Camden did not seem to be in the room at the time, it nevertheless crossed the line.
Horrified at what she had heard  on the tapes and armed with proof she went to speak with school officials once again.  Just as they had before they dismissed her concerns so she did the only real thing she could and pulled her son out of the school immediately.  However, she was not about to give up that easily.
Concerned for the other students with special needs at the school, she decided to share the audio recordings publicly on Facebook to draw awareness to the problem.  They ended up going viral and finally the school was forced to take action.
The principal released a statement saying that the teacher involved had been fired and the other one would be dismissed at the end of the semester as well.  The principal then invited Melissa to speak with her and other school officials about the matter, but this was too little too late.
Melissa had hired an attorney and threatened to file a lawsuit against the Department of Education.  In response, the school immediately fired the other teacher involved and with that Melissa felt justice had been done.  Moreover, Camden is finally getting the education he deserves. He ended up going to a new school where the teachers are better trained and equipped to deal with special needs students.
Please SHARE This With Family and Friends