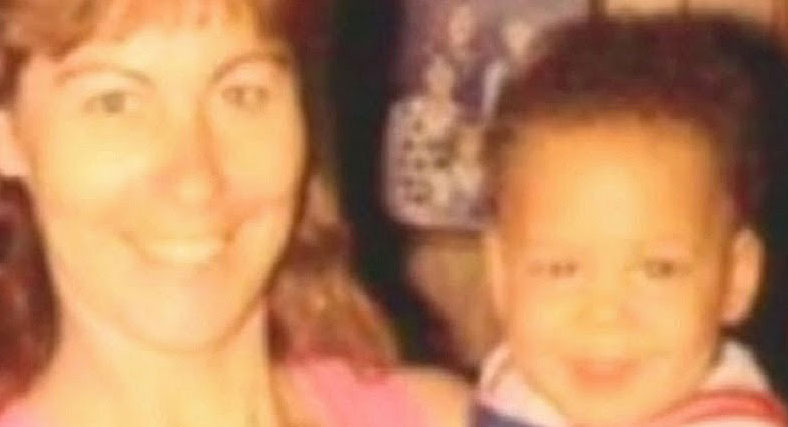 image via – youtube.com
Throughout the years Ingeborg McIntosh and her husband have fostered over 125 children at their home in Phoenix, Arizona.  Some stayed for just days at a time, while others were with them for years. The couple did their best to care for every kid that passed through, but one child stood out among the rest, a baby boy named Jordan.  
Jordan was just a newborn when Ingeborg first met him.  Since his mother could not properly care for him, he was placed in foster case.  After holding the sweet baby in her arms, Ingeborg knew she wanted to legally adopt him.  However, the boy's birth mother wouldn't agree to it because she wanted him to be adopted by a black or biracial family.  After waiting almost five years with no interest from any such families, Jordan's birth mother finally permitted Ingeborg to adopt him.  
Jordan grew up fast and was a really good kid.  He made everyone laugh and smile and stayed out of trouble.  After finishing high school he headed off to college, which was a bittersweet moment for his mom.  He credits her with raising him right and said he's glad it was her family he ended up with, he couldn't imagine a life with any other.  It's obvious the two are equally grateful for one another, they've always shared a close bond, from day one.
A couple of years after he graduated Ingeborg started to feel unwell.  After visiting the doctor she learned she had polycystic kidney disease and that there were no treatments other than a kidney transplant.  The devasting news shook the whole family, it was difficult seeing their mother unwell and in so much pain. While she was placed on the transplant list, it was long, and no one knew if or when she'd ever get the kidney she so desperately needed.  Her best bet was to find a direct donor, someone who was a match and willing to donate one of their kidneys specifically to her.
Without telling anyone what he was up to, Jordan set up testing to see if he was a match for his mother.  The results showed that he was and to him it was fate. She had saved his life by adopting him when he needed someone to care, and in return he would save hers by donating a kidney and showing how much he cared.
When Jordan told his mother that he was a match she told him not to go through with the donation.  No matter how much she protested, he didn't care, he was firm and intent on giving her a kidney. After their successful surgeries they both healed nicely and suffered no complications.  Ingeborg regained her health and quality of life, while Jordan feels like he's finally showed her just how much he loves and appreciates her.
Watch the video below for the full story:
Please SHARE This With Family and Friends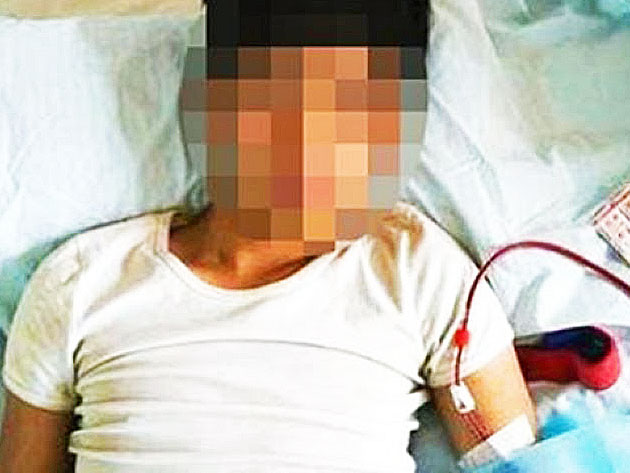 image via – youtube.com
We all know someone who has to have the latest and greatest gadget on the market.  For some it's the fastest computer, others drool over the most advanced smart TV, but the one thing that people really go nuts for are cell phones.  It seems that consumers can't get enough when it comes to smart phones and every year companies roll out ever more technologically advanced models.
For years the iPhone led the pack as the most sought after cell phone in the world and people were lining up to buy the newly released versions.  While the frenzy has died down quite a bit, the Apple brand still has loyal, die-hard fans who will only buy iPhones. One extreme example of this comes from the Chinese news media who ran a story about a man named Wang, also called Xiao Zheng little Jiang.  Wang really, really wanted an iPhone, but his parents could not afford one, so he ended up taking drastic measures to get one instead.
In exchange for one of his kidneys the 17 year old Wang was given 22,000 Yuan, which in US dollars equals about $3,227, which was enough to buy the phone he wanted.  The illegal deal and surgery were set up on the black market with some sketchy people he found online acting as middlemen. Unbeknownst to his parents or anyone else, he then travelled to a location in the Hunan Province where he met a surgeon and had his kidney removed.  On the way back he bought the iPhone 4 he so desperately wanted plus an iPad 2, and he thought that things seemed to be going well.
However, shortly after the surgery Wang's health took a turn for the worse.  When he could no longer hide his declining health from his parents, they found out the shocking truth of what happened to him and immediately called the police.  Upon investigating the police found that the operating theater where he had his surgery was not properly sanitized and carried out in an underground hospital, which led to him developing an infection in his one remaining kidney.  Nine people who were involved in his surgery were arrested and jailed, while Wang and his family received 1.47 million Yuan ($214,130) in compensation.
Since then Wang's health has only gotten worse.  By the time he told his family about the illegal surgery and went to a hospital for proper treatment his remaining kidney had become severely infected.  The damage was irreversible and without a kidney working to filter his blood he had to be placed on permanent dialysis. Now he is 25 years old and bed ridden, hooked up permanently to a dialysis machine, while his parents spend all their money on his treatment.  It goes without saying that no tech device is worth an organ or risking your life for. While Wang's story is sad, it's also a cautionary tale for teenagers who want the latest and greatest, no matter the cost.
Watch the video below for the full story:
Please SHARE This With Family and Friends