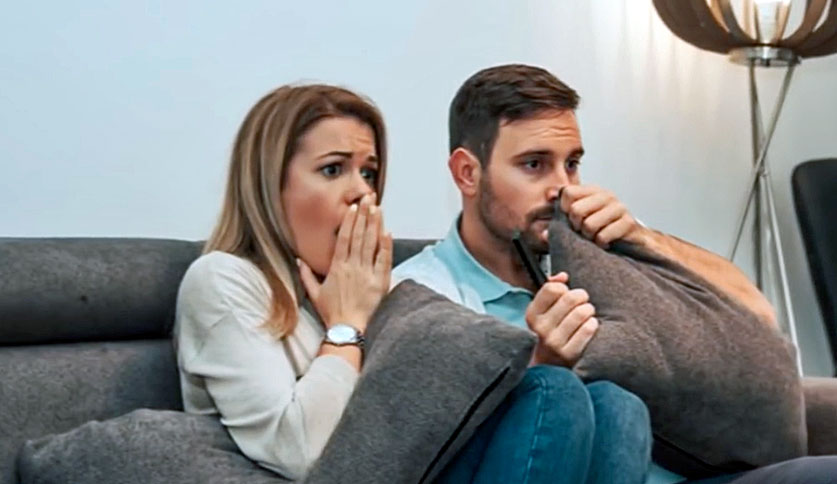 image via – youtube.com
Almost every creature on planet earth has to sleep in order to rest, rejuvenate and wake up fresh everyday so that they have enough energy to do what they need to do to survive. Many of us don't realize it, but a human who lives a life-span of 75 years will spend 25 of those years sleeping! That is 9,125 days spent in deep slumber over the course of an average persons lifetime.
Although sleep can be amazing, many people suffer from insomnia or inability to fall asleep, sleep apnea which is the inability to breathe while sleeping and others sleep talk and sleep walk. Many of us don't even realize we do these things because we are asleep when they are happening!
This brings us to today's story which features a girl who would wake up in the morning with strange and mysterious bruising on different parts of her body. Initially this nighttime bruising would only occur sporadically, so her parents didn't really think too much of it. Then as days turned into months and months into years, the bruising she would wake up to was getting worse and worse.
Not only were the bruises bigger and more visible, but it was occurring much more often than before. Her parents started to become concerned, but still weren't totally panicking and sent her off to a sleep away camp. While she was at camp the bruising continued and because it was summer, she was wearing short sleeves and shorts so this bruising was becoming visible to campers and staff alike. The staff reported it to the proper authorities and her parents were really beginning to freak out.
They spoke to a few of their friends and thought maybe she just had an iron deficiency that was causing these strange and mysterious bruises. They made her an appointment to see a doctor to examine the bruises, give her a full check up and try to get to the bottom of this mystery!
Unfortunately, before her doctors appointment, child services showed up to their house because of the report that the staff at the summer camp gave. People started thinking maybe the parents had something to do with this! However her mom and dad knew for certain they obviously had nothing to do with it, but things were beginning to look grim for them.
The social services representative interviewed the girl and she said her parents definitely had nothing to do with this. She just kept waking up each morning with this odd bruising. The social worker was made aware that she an upcoming doctors appointment to try to determine the source of the bruising and how to treat it. With this, the social worker decided to hold off on the case until they came back with doctors findings.
The doctor ran all the appropriate tests, examined the bruises and did a full body work up. All the testing came back negative, meaning she had no underlying health issues and was otherwise a very healthy young girl. Her parents were relieved that she was healthy, however the bruising continued and the social workers we're now putting more pressure on them.
The parents finally realized the only way they would know for sure what was going on was to buy a video camera and set it up in her room to see what the heck was really going on here! That night her dad placed the camera in a spot that would give them full view of their sleeping child, turned on the record button and they went to sleep until the morning.
The next day they woke up, and again there was no bruising on the girl. They immediately go the video camera and began reviewing every minute of the night to try to finally unravel this mystery! What they saw frightened them to the core of their soul. Their daughter, while sleeping would crawl, however this wasn't a normal crawl. She was somehow managing to crawl upside-down and backwards!
It honestly looked exactly like the classic horror movie the Exorcist! Was she possessed? Did she need a priest to do an exorcism? Most likely not! They showed their findings to social services who watched the footage and closed their case against the parents. They then referred her to a sleep specialist who hopefully would figure out a way to stop this strange sleep behavior from happening! Thankfully the sleep specialist had many techniques and slowly the girls strange sleep behavior and bruising began to diminish.
Check out the video for the full story:
Please SHARE This With Family and Friends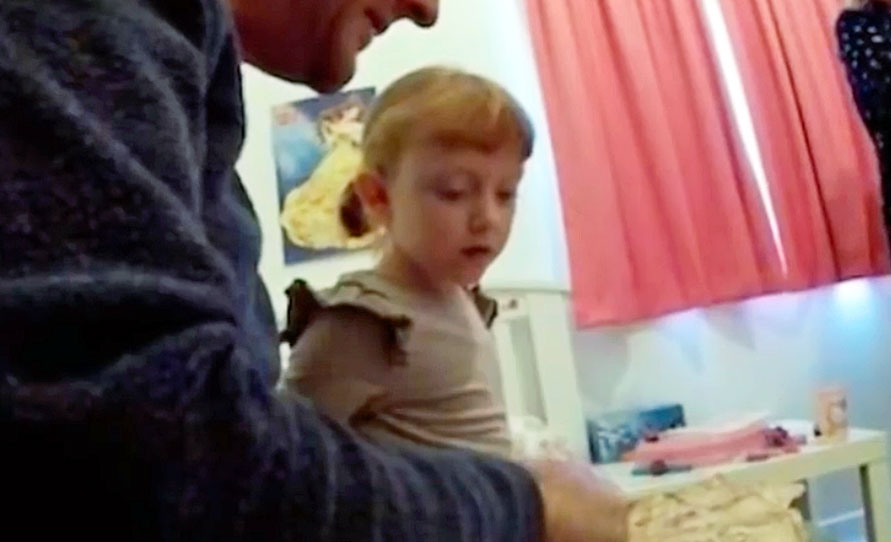 image via – youtube.com
When parents are getting ready for a new baby in their family they go through all sorts of preparations you wouldn't even know existed until you experience it. Whether it's painting the room perfectly pink for a girl, or a beautiful blue for a boy nursery, every little detail matters. The house has to be completely baby proofed so no accidents happen! Pretty much your entire living space has to evolve into a cozy nest for your new babe on the way.
This brings us to today's very interesting and very unique story.  A husband and wife who just got the news that they were expecting a new baby. Like many other couples they jumped through the usual preparation hoops, but the father of this soon-to-be baby girl came up with an intricate plan that would take years to execute to completion. To be more precise dad's plan would take exactly 6 years from the day his daughter was born to the moment his creative plan would come to fruition.
While his wife was pregnant he came up with a plan which involved him hiding an object in the house. This unknown object would remain hidden in their house for the first 6 years of his daughter's life.
The day his little princess turned 6, he began by telling her she needed to clean out some dusty old trash from an old trunk. As his little girl began cleaning out the trunk, her father secretly began filming and her mother and grandma, having previous knowledge of his master plan were watching her every move.
Finally she got to the bottom of the trunk, after she got through all the useless crap, and she found a surprise in there she never could've seen coming. It was an aged brownish paper, which looked like an old treasure map taken straight from a pirate's ship. When it first hit her that she was now in the middle of a treasure hunt and she was the sole owner of the map, she became super excited and ready for her big adventure.
At first she tried to orient herself, what was this map depicting? Where did it lead to? Would she have to leave her house to find the hidden treasure which awaited her? All these thoughts and more ran through her little imagination. Finally she realized the map was actually an ancient blueprint of her very own home.
As she looked at the map, followed the different paths which it led, she soon noticed that the hidden treasure was actually right inside her room! Was it possible that for her entire life she was sleeping in a room with a hidden treasure she didn't know existed? She would soon find out.
The map brought her into her room as her dad, mom and grandma followed behind her. She looked around and from the looks of it, the map was directing her to a certain wall in her room, that according to the map concealed a hidden doorway into a magical secret room!
She walked up to the wall where the map said her treasure would be located, but from what she could see there was no hidden door, no way to get inside and no way she would be able to find what she was looking for. This is where dad decided to help her out just a drop, as he began to lightly tap and knock on the wall, which echoed back with a strange hollow sound.
Dad then took everything up to the next level, when he grabbed an electric saw and began cutting into this wall. He sawed a perfect sized square in the wall, which was the perfect size for his daughter to crawl inside and see what surprise awaited her on the other side. As excited as the little girl was, her dad might have even been even more ecstatic being that this was a 6 year project finally culminating right now!
The little girl went through the little square and was amazed to see a magical hidden room, which was only a few feet away from where she slept every night! She couldn't believe what she was seeing or what was happening. She began looking around the hidden room when she spotted something, which looked like a little treasure chest.
She quickly ran to the box, opened it and inside were all sorts of old vintage coins, magical talismans and what looked like ancient jewels and jewelry. She was over the moon with excitement. So was her father but as he saw how much she was loving every second of this, he just couldn't tell her he was the man who set this up all those years ago!
For the next few days, his daughter couldn't stop showing off all her magical treasures to her mom, dad and grandma. She spent hours every day playing with each special object. Her dad decided that he wouldn't tell her the truth about how he planted this box years ago so that his daughter would one day have this amazing moment straight out of an old fairy tale!
Watch the video below for the full story:
Please SHARE This With Family and Friends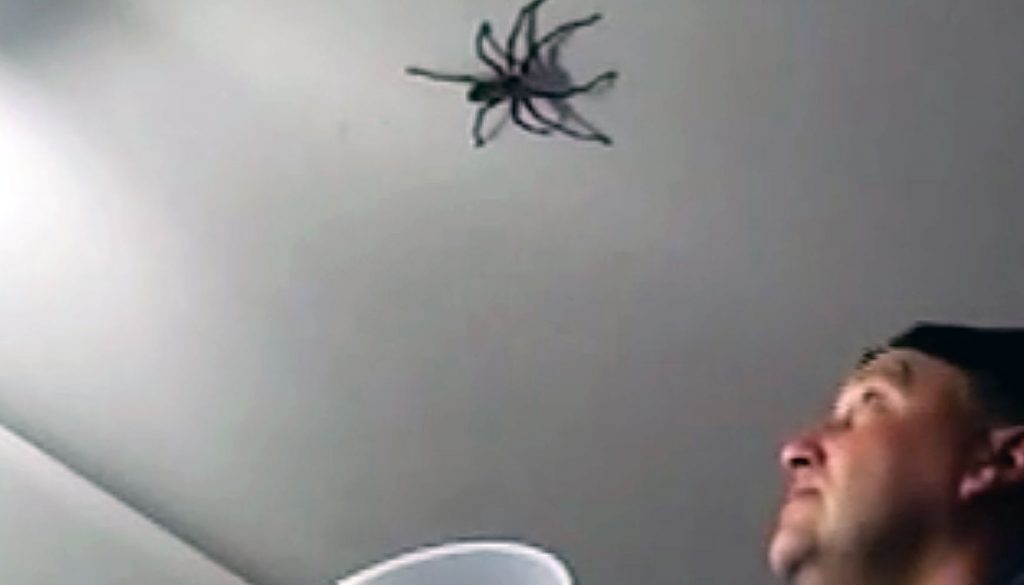 image via – youtube.com
OK, so I am giving you fair warning, if you are an arachnophobic the video you are about to watch below may be more than you can bear!  If you are made of tougher stuff, you have to see this. If you are like me and spiders just intrinsically freak you out, you better strap on your seat belt and get ready for something you could never even imagine.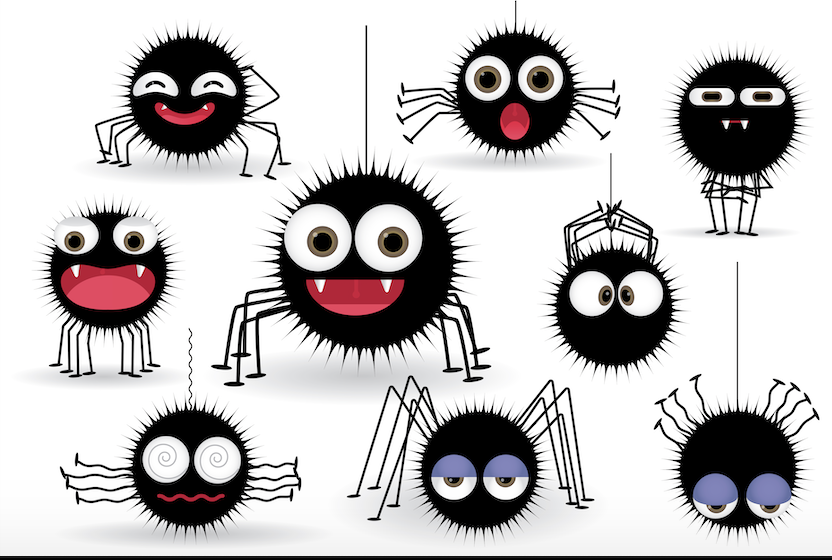 No one likes seeing mice, spiders, or other creepy little pests inside the house. When you spot something crawling around it can leave you feeling uncomfortable in your own home, especially if you happen to suffer from arachnophobia.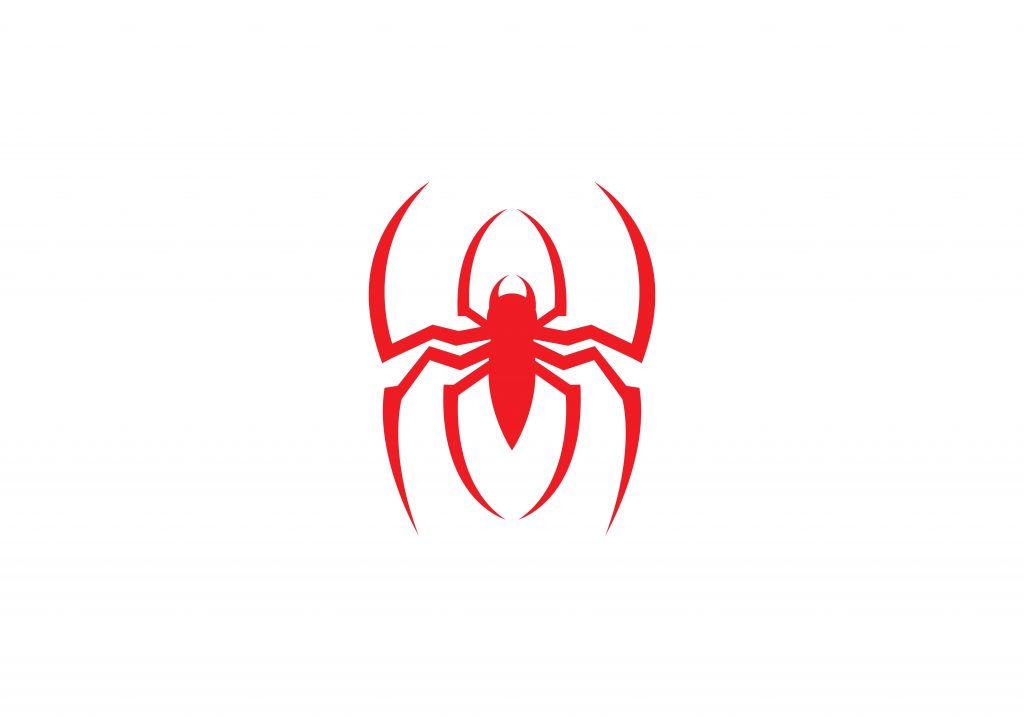 Even if you are not one of the estimated 3.5 to 6.1% of the population that is deathly afraid of spiders according to wikipedia, you likely don't want bugs and mice hanging around where you live and sleep at night. I know for sure this is something intrinsically creepy about these creatures even though I think these fears are pretty much all in my head.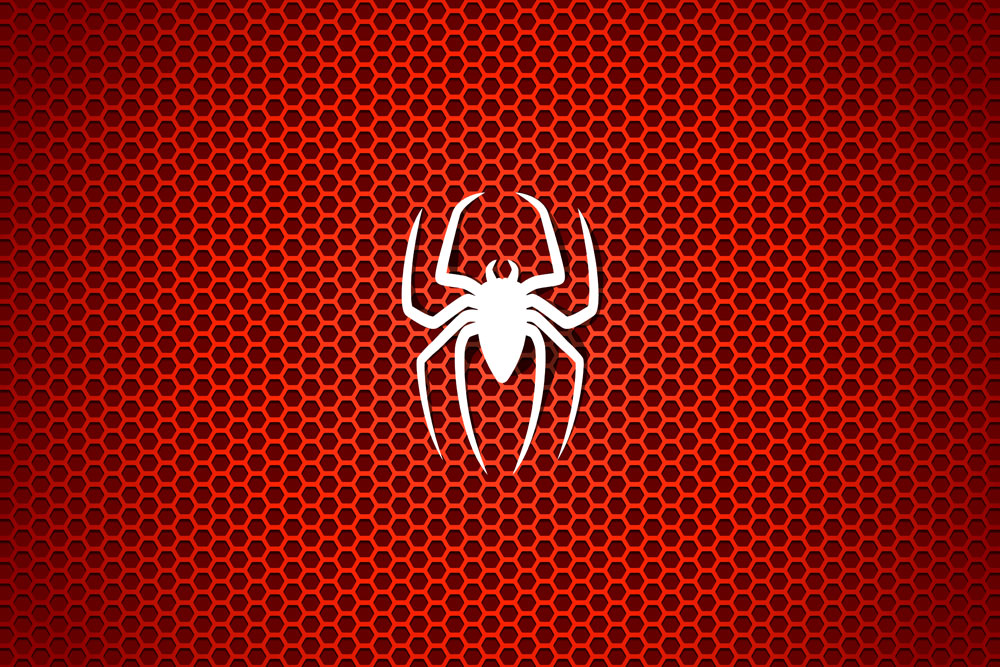 YouTuber "leokimvideo", from Australia, spots one of the largest spiders I've ever seen on the ceiling of his house.  No exterminators for him, he's got a plan to capture it (perhaps to let it go back into nature). By the way if you ever find yourself in this position, do yourself and your family a huge favor and don't try to be a hero when a spider of this size is involved!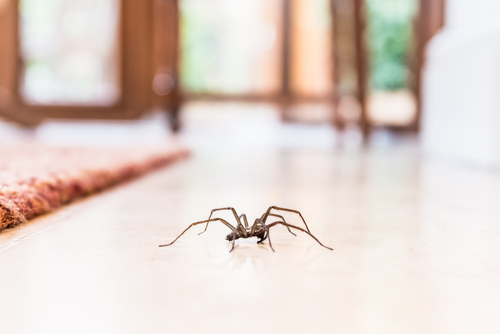 Our hero explains his plan to his little girl, whom we hear off camera, warning him to be careful.  The interaction between them is hysterical, as the parent-child roles are clearly reversed.  What happens as he attempts to capture this giant huntsman spider in a plastic container…well you have to see it to believe it!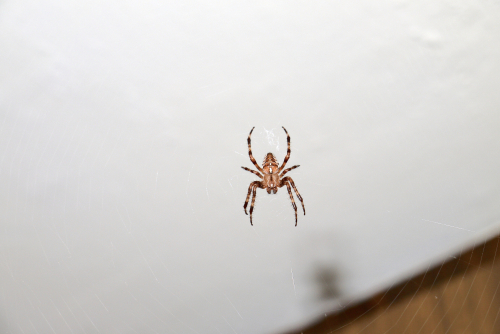 Let us know what you would do in this situation! 🙂
Please SHARE this HILARIOUS video with your family and friends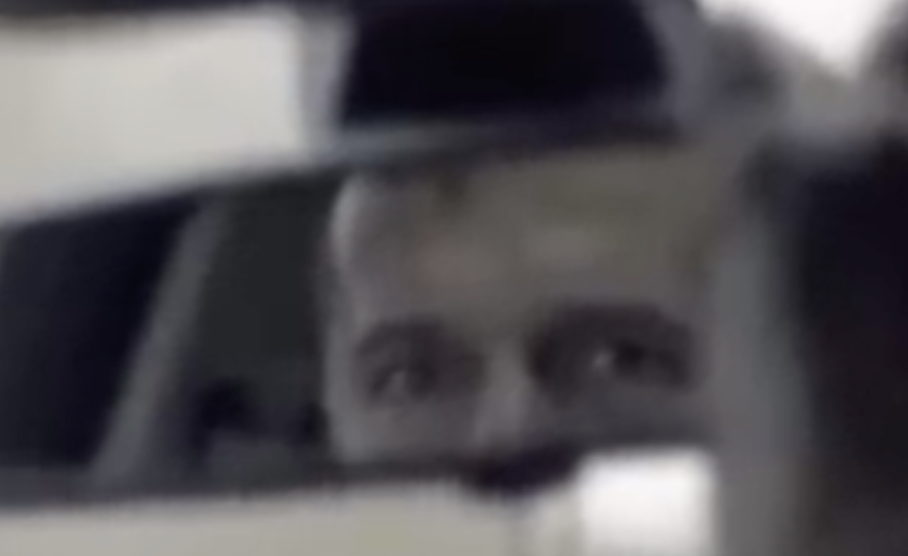 image via – youtube.com
A few years back a video surfaced on the internet that set the world on fire. The video opens with a man driving up to an adoption agency, where a little girl with red hair is watching waiting for someone to adopt her. Then it cuts to the little red head hopping in the car with the man holding her stuffed animal.
During this part of the video it clearly looks like this girl has finally been adopted. Because she is unsure and has trouble trusting she acts really nervous at first. Then the man gives her a look, pats her on the head and tells her she doesn't have to worry anymore because she will be taken care of from from now on.
The girl even through her nervous and uncertainity flashes back a little smile as if she knows her life is truly going to turn around and change for the better. When they finally arrive at her new house, there is already another little girl. At first it seems like a moment of weird awkward tension, but the other little girl quickly runs up to the family's new addition and gives her a big hug!
Then she looks at her new mom, clutches her little stuffed animal the mom flashes her a smile and it seems like a very beautiful moment. For months everything was going well, her nervousness, anxiety and trust issues were fading and she seemed to be loving her new family home.
But just as fast as her world changed months earlier, things began to take a turn for the worse as the family began showing her less attention. That's when her anxiety, nervousness , fear bright lights and loud noises begin haunting her world again. The family seemed to be very displeased as they thought things had initially been going well.
Soon after her new mom starts yelling at her for stuff she didn't do and her new sister stops playing with her. Her sister also grabs the little red heads stuffed animal and begins ripping it apart! Her mom and dad also begin to start neglecting her emotionally while they always seem too busy to pay her any attention.
They all felt she like she she was a problem child and there would be now way they could ever change her bad behavior.  The family even started asking themselves why they even adopted her at all. They has a private discussion about what they should do with her and they come up with a plan.
Her new dad tells her that they are going for a ride in the car to do some things. She hops in thinking wow this is great I'm finally going to get some time alone to spend with my dad. They drove and drove until they reached this old dirt road. They pull of to the side of the dirt road, dad opens up her door, she walks out and dad again pats her on the head. Then he deploys his family's plan to take carae of their situation.
He takes that stuffed animal she loves so dearly and throws it as far as he possibly can! She runs to go get it, thinking maybe we are just having some fun and playing a game. However, she couldn't be more wrong because just as she grabs the stuffed animal and turns back around she sees dads car driving away! Just before he gets out of visual sight, he takes a peak through his rear view mirror and sees the unthinkable..
Watch the video below for the full story:
Please SHARE This with family and friends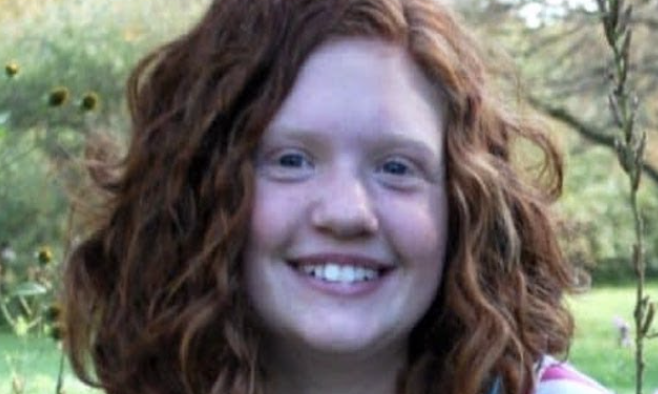 image via – youtube.com
Worrying about your kids is one of the main things you do once you have them. Since the beginning of history this has always been the case. Parents instinctually want to keep their offspring protected and safe at all times. The problem is especially in today's world, sneaky and suspicious trouble can be lurking around right under your nose with you even knowing it.
Now that pretty much all children have their own computer or use a family computer, the dangers of the internet are something parents need to stay on top of at all times. If they aren't vigilant and keeping track of their child's online activity, tragedies can easily occur! You never truly know who you are actually talking to on the other end of that chat you are in. It could be the person they claim to be or it could be a 'cat fish' trying to lure you into their con or trap!
Today's story features a father named Scott Jenkins who already has his hands full with two amazing daughters! Over a pretty short period of time, Scott began to notice his older daughter's behavior was beginning to drastically change. He couldn't quite put a finger on what was going on and when he would ask her, like many young kids she just told him she's fine.
One day, his parenting instincts kicked into full gear, he got ahold of his daughters iPad and began going through all her online activity. He noticed a few odd things but nothing too crazy, but then he noticed she was having an ongoing conversation with Bruce a 15 year old kid who didn't seem weird at first. There was just something off about her conversations with him so he continued to dive deeper into her online history.
He noticed she was in a group chat with 'friends' that he had never heard of and she had been uploading pictures that were a bit too much for a girl of her age. As he gathered evidence and was trying to put together why she had been acting so strange lately, he realized that 4 of the guys in the chat were actually full grown men!
The rage built inside him, but he stayed calm, brought her iPad to the cyber crimes unit at the police station and then waited. Soon he got a call back from the department and they told him he had disturbing news and him and his whole family should come down to the station!
What first surfaced as just a strange parenting gut feeling would soon snowball and unravel into something Bruce could never have dreamed up…
Watch the video below for the full story:
Please SHARE This Story With Family and Friends To Help Raise Awareness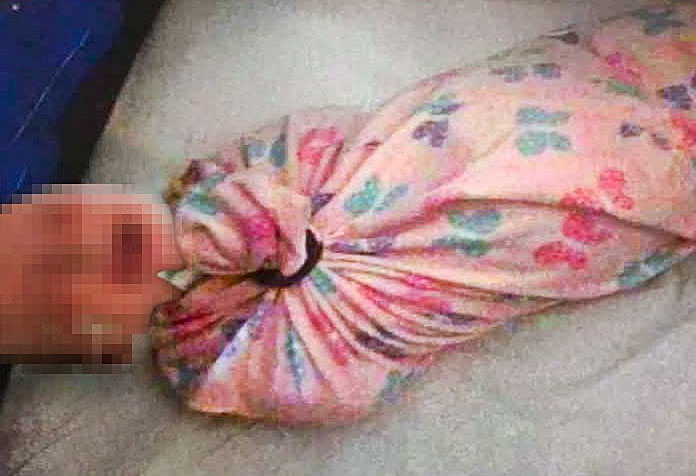 image via – youtube.com
Having a baby is probably the most life changing event in a person's life. You go from just taking care of yourself all day everyday, to now taking care of a new little human at all times. Trying to juggle everything in life such a job, going on a date with your husband or wife, a nice hike in the woods, or seeing your friends, all becoming harder and harder to accomplish because of your new huge responsibility.
At times it can become very overwhelming and parents can easily become exhausted, run down and burned out. This is where grandparents, a nanny, a baby sitter or daycare come into play. This gives parents a well deserved breather and a time to rest and recover from the hardest job in the world parenthood! Parents will spend exorbitant amounts of money on nannys, babysitters and daycare so they expect that the people caring for their children will do a wonderful and amazing job.
This isn't always the case which leaves many parents, to stress out and be anxious while their baby is under the care of another individual! This brings us to today's story which took place in April of last year. A couple from Kansas sent their 6-month old baby Elora off to daycare. They were paying a good amount of money and the place had a reputation for being great and had all good reviews.
One morning a call came in from the Kansas Department for Children and Families. This department makes sure that children are not being neglected and treated properly. During this surprise phone call they were told that the department received a very alarming picture of their innocent little baby Elora.
The representive from Kansas Department for Children and Families explained to them that they received a very unnerving picture of baby Elora wearing a sleep mask, she was turned face down and wrapped way too tight in something that resembled a sack or bag.
At first Elora's parents were just completely stunned and couldn't even fathom that this could be their infant. This had to be some kind of mistake! How could this be true? Was it really their sweet baby girl Elora? After the initial surprise wore off they realized it was indeed their daughter!
Her parents obviously fearing the worst went into full panic mode, because Elora had been attending this place since she was only 5-weeks old! Luckily for them, a good samaritan employee who worked at the place realized what horrible things were taking place!
They snapped pictures and sent them out to the proper authorities! Elora wasn't the only baby being mistreated, there were also other babies being horribly treated at this daycare. Mom got on social media and told everyone about her story and experience to help raise awareness about keeping your children safe!
This is a good lesson to parents everywhere, that no matter what, if it's a nanny, babysitter or a daycare they must always remain vigilant and trust their gut. If something seems off there is a good chance it is! Always follow your instincts and keep your children safe!
Watch the video below for the full story:
Please SHARE This With Family and Friends