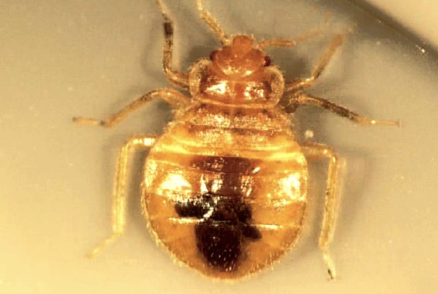 image via – youtube.com
Bed bug infestation is truly one of the worse experiences I've ever gone through.  My daughter came home from a college dorm and brought these horrid critters in her suitcase.  Because they have developed a resistance to insecticides, they are getting harder and harder to get rid of.  We had to get rid of two beds in our house!
Recently researchers who study bed bugs, found that they consistently have an amazing preference, that could prevent the breeding of bed bugs in your home to begin with.
In the video you are about to watch below, from the Mayo Clinic, one of the researchers explains the finding…bed bugs have a definite preference for certain colors, while they show no interest in other ones!
The original study was done by researchers at the University of Florida and Union College in Lincoln. Some of the details of how color preference was tested will be shown in the footage below.  The results showed that bed bugs have a strong preference for RED AND BLACK, while they actually avoided GREEN and YELLOW.
As you will hear, this preference is believed to be evolutionary and based on adaptation.  This will also be explained, but for now all I have to say is that my RED SHEETS won't be seeing any of the beds in my house, and although I don't have Black sheets I will not be using the dark navy or dark brown ones.
Having been through a bed bug siege, I will go to any lengths to avoid the chaos that ensued.  Let us know what you think after watching the video.
Please SHARE This With Family and Friends