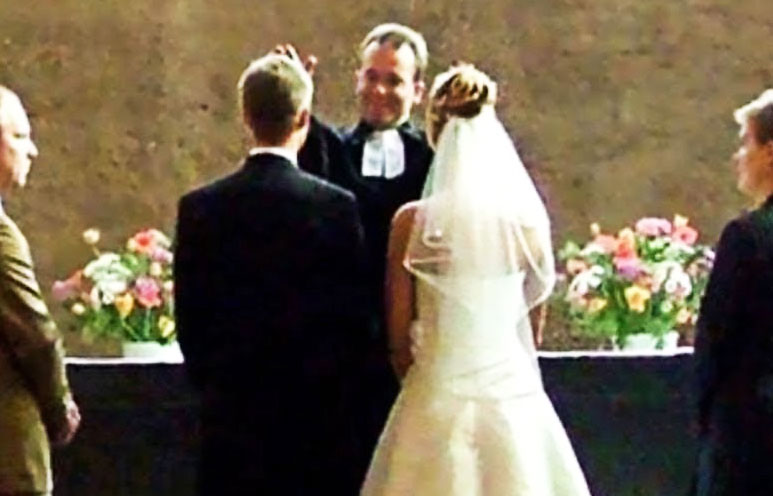 image via – youtube.com
Anyone who has ever seen the classic Disney movie Cinderella knows about the evil step-mother archetype.  They are cold, distant, mean spirited, and sometimes downright spiteful towards their new step-children. While not all step-mothers are like this, the ones who are seem to take being mean to a whole other level.  
Such was the case for a woman named Jennifer.  Her parents had divorced, and her father had gone on to recently marry a much younger woman.  Her new step-mother was 25 years old, closer to Jennifer in age than her father, and she was also very jealous of Jennifer's family, especially her mother.
In a few weeks Jennifer was going to get married and like all brides, she was a bit stressed but looking forward to the big day.  Her new step-mother wasn't being of any help, in fact she was acting downright childish and petty. It turned out that Jennifer's mother had found the perfect outfit to wear to her wedding and she was over the moon happy with her mother of the bride dress.  
A couple of days later, Jennifer discovered that her step-mother had also chosen the exact same dress to wear to the wedding, so she politely asked her to return it and get a different one.  Her mother had chosen the dress first and since no one wants to show up wearing the same thing as another guest, she thought her step-mother would understand. That was not the case, instead her step-mother flat out refused to do so and vowed that she would wear the dress and look amazing.
Feeling defeated, Jennifer told her mother the bad news and expected her to be upset about it, understandably so.  Her mother took it all in stride though and the two of them went shopping to find a new dress for her to wear. After trying on dozens of dresses she finally found the perfect one, it was even more beautiful than her original pick! 
After a long day of shopping the two went out to a nice dinner.  As they talked about the upcoming events Jennifer asked her mother when she planned on returning the first dress that she'd bought.  Her mother replied that she wasn't going to return it at all, instead she planned on wearing it to the rehearsal dinner the night before the wedding!  It looks like her mother would ultimately have the last laugh and in the end, it just goes to show that being petty on someone else's big day can come back to bite you in the rear.
Watch the video below for the full story:
Please SHARE This With Family and Friends