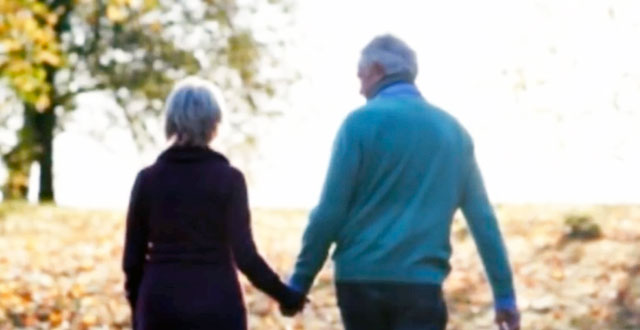 image via – youtube.com
Love and marriage is truly one of the best perks of being a person on planet earth. When you find "the one" or your true soulmate, it's as if fireworks, sparks and everything from the fairy tale love stories becomes real. When marriage and love last for decades as a couples grow old together, they all go through ups and downs. It's not all sunshine and roses, but if there is love, trust and good communication you can get through the good, the bad and the ugly no matter what!
This brings us to today's beautiful love story between a couple who had been married for decades. They had an amazing relationship that truly did last the test of time. Their love and commitment to each other was undeniable and when you hear the rest of this story you will soon understand why. Like all couples, things would sometimes get tense, but from their recollection the decades they had been together were amazing. But, strangely nobody ever saw them fight or yell at each other, and neither of them could even recall a single screaming bout.
One day the wife was admitted to the hospital and doctors told her, that she had an incurable disease, there was nothing they could to stop it and she would soon die. Their entire marriage she was holding back a secret that not even her husband knew and it was pretty much the key to why they never even had a single fight.
Right before they were married, she recalls her grandma telling her that if the marriage was to last, they should never fight or argue. On the surface to most of us this seems like a pretty tall order. Many couples can't even get through a few hours without bickering at each other. However, she took her grandmother's advice to heart and decided to follow her instructions to a T.
The couple had been together for decades, her husband truly couldn't recall a single fight they ever had, and for the most part it had honestly been the best marriage ever. They always talked through everything calmly and peacefully and somehow throughout all the years this just worked to everyone's amazement. They were always honest and told each other absolutely everything. Well almost everything, the man's wife had a box that she kept on the top shelf of the closet in her room.
She had always told him he was not allowed to open the box under any circumstances. He had always wondered why, but his curiosity didn't get to the point that he ever secretly went into her closet and opened it. He respected her privacy and her wishes for him not to open this 'secret box'.
Now that her time on earth was soon coming to end as she was suffering from a terminal disease. She believed if she passed on and her husband opened the box without her telling him what was in it and the reason behind it, he may be angry and take it the wrong way.
One day in the hospital she said to him, I want you to go back to house get the box and open it, so I can tell you my one secret I have kept from you for all these years. Her husband agreed, left the hospital went into her closet and got the 'forbidden box'. He opened it up, and saw two dolls which were crocheted and then he was stunned to see that there was $95,000 dollars underneath the two dolls! He was obviously very confused, but he drove back to the hospital immediately.
He walked into her hospital room, and she finally revealed the truth about this box and what it meant. She started off by telling him every time she felt like she felt angry at him, wanted to fight scream and yell, she would instead calmly just knit a doll instead. She had done this for decades without him having any idea this was going on.
He couldn't believe what he was hearing and was so moved that he instantly began to cry happy and sad tears all at the same time. He loved this woman so much and he couldn't believe she made this sacrifice to make their marriage absolute perfection. He said to her since there are only two dolls in the box does that mean you were only mad at me twice? Also where did the $95,000 dollars come into all of this.
She laughed and told him, the $95,000 was from selling all the other dolls she had crocheted throughout the years. He laughed as well as he always enjoyed her sense of humor that she maintained all the way up to her last moments on earth.
This story is a great reminder that true love does still exist out there and hopefully all of us will one day be as blessed as these two amazing people and meet our soulmates.
Watch the video below for the incredible full story:
Please SHARE This With Family and Friends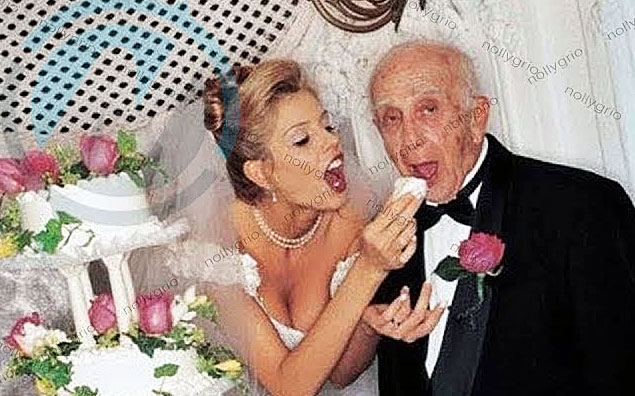 image via – youtube.com
Marriage is always a tricky thing. A relationship is hard to maintain when so many external factors are constantly testing it. As a result, it isn't hard to believe the statistic that half of all marriages end in divorce. This was the case for one man who later regretted it.
Recently, a video has made the rounds of a man discussing his ex-wife. The confession has amassed over a million views since its upload date in 2017. In the video, the anonymous man begins by talking about his recent divorce. He acknowledges that a year prior, he went through a separation with his spouse.
The man goes on to admit that he left his wife for a younger, more attractive woman. Allegedly, his wife had let herself go. He describes her body as flabby and adds that she had stopped shaving. He no longer found her attractive.
As the video continues, the man reveals that, on the day of the video's upload exactly a year after the divorce, he saw her again. According to him, she was glowing, had lost weight, and was unrecognizable to the woman he had known. He reflects that her appearance had probably taken a toll because she was busy raising children.
As the video draws to a close, the man realizes that his wife had nobly put her kids before herself. Mothers truly put everything on the line for their kids. Unfortunately, the man simply hadn't seen the situation for what it was at the time, a lesson that divorce should be fully thought over and not done for shallow reasons like loss of attraction.
Watch the video below for the full story:
Please SHARE This With Family and Friends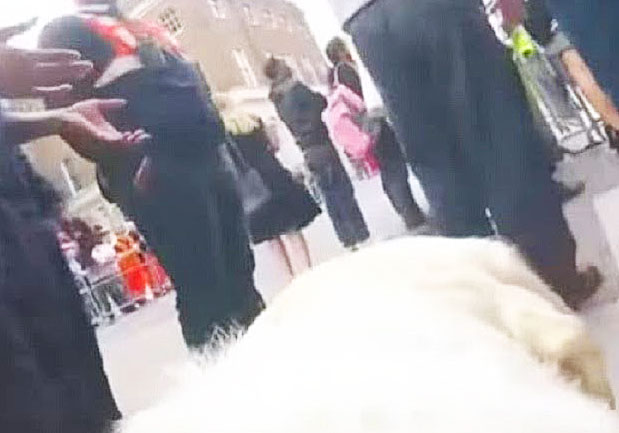 image via – youtube.com
Many of us who have no eye problems take our vision for granted. While the blind will never get to see all the beautiful wonders of our incredible planet earth. The blind will never get to see all the amazing shades of the color spectrum, the beauty of nature, the tender face of a loved one, the beautiful wonders and architecture of the world, the silvery light of the moon and the twinkling of the stars.
Can you for a second imagine what your life would be like in complete darkness? Can you picture yourself navigating to work without the help of your vision? Life is already difficult when all your senses are in working order. I can't even begin to fathom what a blind person experiences everyday of their life.
There are people who are born blind and learn from day one how to function and live in a world of darkness. Then there are others who had their sight and went blind either in childhood or adulthood leaving them in a dark void where they must figure out and re-learn how to function in a world that was once so vivid, colorful, full of life and vibrance.
This brings us to today's story where we are featuring a blind man named Amit Patel who at the age of 32 went blind after being able to see for his entire life. He got a disease called Keratoconus which cause changes in the shape of the cornea in your eye and if it's a bad enough case can leave you completely blind. This is what happened to Amit, luckily for him he had an angel of a wife named Seema who was there with him every step of the way giving him much needed care, love and support.
After Amit tragically went blind he got a special seeing-eye-dog named Kika who would be his main source of vision as he navigated around his new dark environment. Before Kika arrived, Amit was so scared to go out on his own and be an independent person. He was completely dependent on his beautiful wife Seema anytime he needed to go from one place to another.
At first his Amit and his new pup Kika were a bit awkward together stumbling around as they would slowly get used to each other. Then after a few weeks of practice and bonding they blossomed into best friends that could work together as one cohesive unit. Amit was ecstatic because now he was no longer timid and trapped alone in a dark corner. He could go out as he pleased just like any other human on earth.
This happiness began to fade a bit because he had noticed something strange and unexpected happening every time he was out with his seeing-eye-dog. He thought people would be kind, helpful and at the very least not mean.
However, he quickly realized the reality of being blind, as people would openly mock him as he walked by. He couldn't believe it and neither could his wife so they decided to place a Go-Pro Camera on Kika so that others could visualize what a day in the life of a blind person was truly like.
The next day Amit and Kika went out into the world like any other day to do a little shopping and run a few errands. They were out for a few hours and when they returned Seema took the Camera off Kika and began watching the footage that had been captured. Seema was absolutely horrified and disgusted with what she saw on the video…..
Watch the video below for the full story:
Please SHARE This With Family and Friends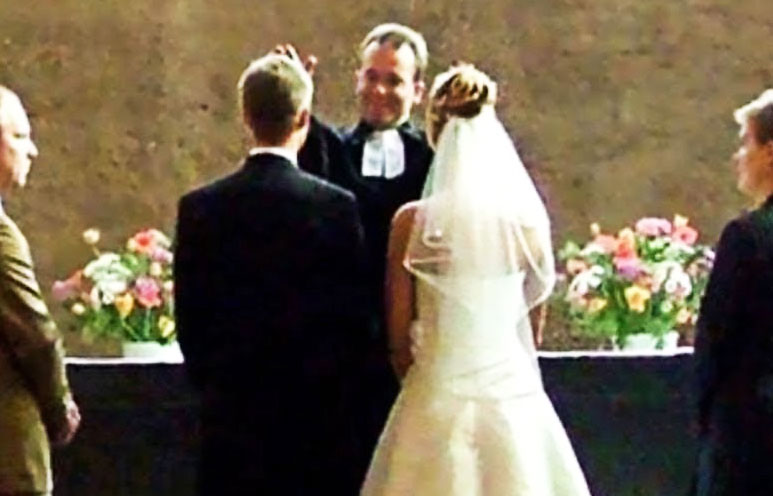 image via – youtube.com
Anyone who has ever seen the classic Disney movie Cinderella knows about the evil step-mother archetype.  They are cold, distant, mean spirited, and sometimes downright spiteful towards their new step-children. While not all step-mothers are like this, the ones who are seem to take being mean to a whole other level.  
Such was the case for a woman named Jennifer.  Her parents had divorced, and her father had gone on to recently marry a much younger woman.  Her new step-mother was 25 years old, closer to Jennifer in age than her father, and she was also very jealous of Jennifer's family, especially her mother.
In a few weeks Jennifer was going to get married and like all brides, she was a bit stressed but looking forward to the big day.  Her new step-mother wasn't being of any help, in fact she was acting downright childish and petty. It turned out that Jennifer's mother had found the perfect outfit to wear to her wedding and she was over the moon happy with her mother of the bride dress.  
A couple of days later, Jennifer discovered that her step-mother had also chosen the exact same dress to wear to the wedding, so she politely asked her to return it and get a different one.  Her mother had chosen the dress first and since no one wants to show up wearing the same thing as another guest, she thought her step-mother would understand. That was not the case, instead her step-mother flat out refused to do so and vowed that she would wear the dress and look amazing.
Feeling defeated, Jennifer told her mother the bad news and expected her to be upset about it, understandably so.  Her mother took it all in stride though and the two of them went shopping to find a new dress for her to wear. After trying on dozens of dresses she finally found the perfect one, it was even more beautiful than her original pick! 
After a long day of shopping the two went out to a nice dinner.  As they talked about the upcoming events Jennifer asked her mother when she planned on returning the first dress that she'd bought.  Her mother replied that she wasn't going to return it at all, instead she planned on wearing it to the rehearsal dinner the night before the wedding!  It looks like her mother would ultimately have the last laugh and in the end, it just goes to show that being petty on someone else's big day can come back to bite you in the rear.
Watch the video below for the full story:
Please SHARE This With Family and Friends