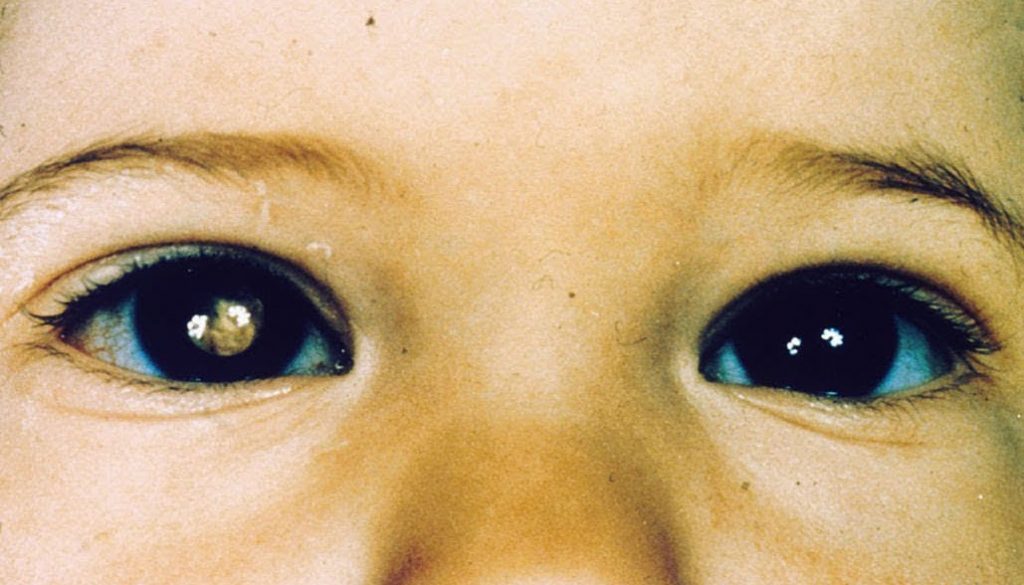 image via – youtube.com
As soon as you log on to social media, there is a good chance you are going to be bombarded with 100's of pictures of your friends babies, toddlers, grandkids exc.. Parents from all around the world love taking beautiful family photos and sharing their happy lives with everyone online. For the most part, this is a great way for friends and family from far and wide to get updates on their loved ones but sometimes it can lead to more serious consequences.
In today's featured story we will discuss a story about a mom named Madeline Robb who is from Stratford, England. Madeline has a job as a business analyst for a company back in 2007. In that same year she and her spouse Doug found out the amazing news that they would be having their first child. The couple was ecstatic and couldn't wait to start their family. Madeline being an analyst by trade also loves to carry this over into other parts of her life by researching and 'analyzing' things she is interested in.
As soon as she found out the great news about being pregnant she joined an online pregnancy group chat app called befit where expecting moms can talk and discuss everything they are experiencing and going through while receiving support simultaneously. She quickly hit it off with another mom on the chat app named Megan as they bonded and built up an amazing bond and wonderful friendship. As it turns out the two expecting moms and best friends ending up giving birth on the same exact day!
Megan gave birth to her daughter Rowan and Madeline gave birth to her daughter Lilith. After they both gave birth to two healthy babies they continued their friendship and exchanged messages, photos and videos of their new families almost daily for the next year. Everything was going incredibly well for both moms and their families until one day everything changed…..
On this fateful day Megan posted an adorable picture of her daughter Rowan. On the surface it just seemed like a really cute photo but Madeline saw the photo and instantly became a bit concerned about a strange whitish blurry reflection in Rowan's eye. Madeline vaguely recalled reading a story about a similar whitish blurry shadow in a child's eye which turned out to be a rare form of cancer. As she tried to remember exactly what the story was she googled it and then her memory became crystal clear.
Before Madeline decided to alert Megan of her findings she wanted to be 100% sure about the hunch she had before sending Megan into a total mommy melt down. She went through tons of stories and articles just to clarify what she thought could possibly be going on and finally she decided to tell Megan that Rowan should immediately go see an eye doctor because there was a good chance the young child may have a rare form of eye cancer called Retinal Blastoma….
Watch the video below for the full story and to find out what happened to baby Rowan:
Please SHARE This With Family and Friends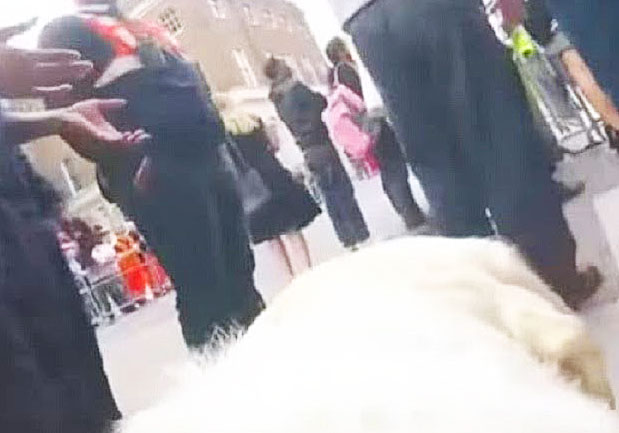 image via – youtube.com
Many of us who have no eye problems take our vision for granted. While the blind will never get to see all the beautiful wonders of our incredible planet earth. The blind will never get to see all the amazing shades of the color spectrum, the beauty of nature, the tender face of a loved one, the beautiful wonders and architecture of the world, the silvery light of the moon and the twinkling of the stars.
Can you for a second imagine what your life would be like in complete darkness? Can you picture yourself navigating to work without the help of your vision? Life is already difficult when all your senses are in working order. I can't even begin to fathom what a blind person experiences everyday of their life.
There are people who are born blind and learn from day one how to function and live in a world of darkness. Then there are others who had their sight and went blind either in childhood or adulthood leaving them in a dark void where they must figure out and re-learn how to function in a world that was once so vivid, colorful, full of life and vibrance.
This brings us to today's story where we are featuring a blind man named Amit Patel who at the age of 32 went blind after being able to see for his entire life. He got a disease called Keratoconus which cause changes in the shape of the cornea in your eye and if it's a bad enough case can leave you completely blind. This is what happened to Amit, luckily for him he had an angel of a wife named Seema who was there with him every step of the way giving him much needed care, love and support.
After Amit tragically went blind he got a special seeing-eye-dog named Kika who would be his main source of vision as he navigated around his new dark environment. Before Kika arrived, Amit was so scared to go out on his own and be an independent person. He was completely dependent on his beautiful wife Seema anytime he needed to go from one place to another.
At first his Amit and his new pup Kika were a bit awkward together stumbling around as they would slowly get used to each other. Then after a few weeks of practice and bonding they blossomed into best friends that could work together as one cohesive unit. Amit was ecstatic because now he was no longer timid and trapped alone in a dark corner. He could go out as he pleased just like any other human on earth.
This happiness began to fade a bit because he had noticed something strange and unexpected happening every time he was out with his seeing-eye-dog. He thought people would be kind, helpful and at the very least not mean.
However, he quickly realized the reality of being blind, as people would openly mock him as he walked by. He couldn't believe it and neither could his wife so they decided to place a Go-Pro Camera on Kika so that others could visualize what a day in the life of a blind person was truly like.
The next day Amit and Kika went out into the world like any other day to do a little shopping and run a few errands. They were out for a few hours and when they returned Seema took the Camera off Kika and began watching the footage that had been captured. Seema was absolutely horrified and disgusted with what she saw on the video…..
Watch the video below for the full story:
Please SHARE This With Family and Friends