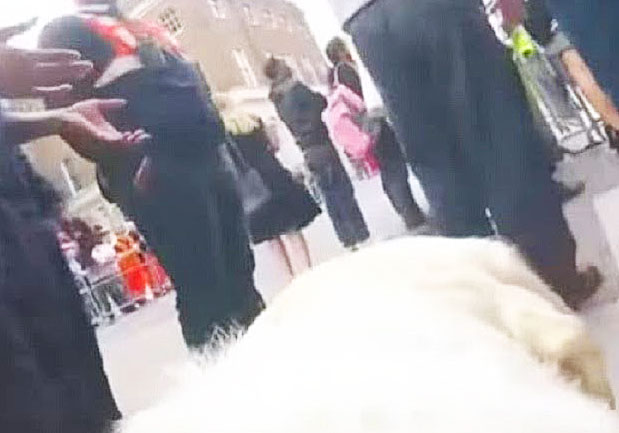 image via – youtube.com
Many of us who have no eye problems take our vision for granted. While the blind will never get to see all the beautiful wonders of our incredible planet earth. The blind will never get to see all the amazing shades of the color spectrum, the beauty of nature, the tender face of a loved one, the beautiful wonders and architecture of the world, the silvery light of the moon and the twinkling of the stars.
Can you for a second imagine what your life would be like in complete darkness? Can you picture yourself navigating to work without the help of your vision? Life is already difficult when all your senses are in working order. I can't even begin to fathom what a blind person experiences everyday of their life.
There are people who are born blind and learn from day one how to function and live in a world of darkness. Then there are others who had their sight and went blind either in childhood or adulthood leaving them in a dark void where they must figure out and re-learn how to function in a world that was once so vivid, colorful, full of life and vibrance.
This brings us to today's story where we are featuring a blind man named Amit Patel who at the age of 32 went blind after being able to see for his entire life. He got a disease called Keratoconus which cause changes in the shape of the cornea in your eye and if it's a bad enough case can leave you completely blind. This is what happened to Amit, luckily for him he had an angel of a wife named Seema who was there with him every step of the way giving him much needed care, love and support.
After Amit tragically went blind he got a special seeing-eye-dog named Kika who would be his main source of vision as he navigated around his new dark environment. Before Kika arrived, Amit was so scared to go out on his own and be an independent person. He was completely dependent on his beautiful wife Seema anytime he needed to go from one place to another.
At first his Amit and his new pup Kika were a bit awkward together stumbling around as they would slowly get used to each other. Then after a few weeks of practice and bonding they blossomed into best friends that could work together as one cohesive unit. Amit was ecstatic because now he was no longer timid and trapped alone in a dark corner. He could go out as he pleased just like any other human on earth.
This happiness began to fade a bit because he had noticed something strange and unexpected happening every time he was out with his seeing-eye-dog. He thought people would be kind, helpful and at the very least not mean.
However, he quickly realized the reality of being blind, as people would openly mock him as he walked by. He couldn't believe it and neither could his wife so they decided to place a Go-Pro Camera on Kika so that others could visualize what a day in the life of a blind person was truly like.
The next day Amit and Kika went out into the world like any other day to do a little shopping and run a few errands. They were out for a few hours and when they returned Seema took the Camera off Kika and began watching the footage that had been captured. Seema was absolutely horrified and disgusted with what she saw on the video…..
Watch the video below for the full story:
Please SHARE This With Family and Friends
image via – shutterstock.com
Do you remember how back in the mid-90s all of those Magic Eye books were a smash hit? In fact. the original three book series were so popular that they ended up topping the New York Times best seller list for weeks and weeks on end.
The awesome pictures featured on the glossy pages are called autostereograms. They're the magic behind the illustrations because they are a special type of 2D image designed to contain 3D images hidden within them.
Autostereograms, the ones we are familiar with, were originally invented by Bela Julesz. He was a visual neuroscientist and psychologist who was trying to prove a theory he came up with, which was that depth perception occurred in the brain and not the eyes.
At the time, this was the common belief and so he set out to test people's ability to see in 3D with images he created that were similar in type to the modern day Magic Eye version. It turned out that the visual illusion's he developed proved his theory correct and years later they evolved into the Magic Eye images that we all know and love!
If you're anything like me, then you likely have trouble spotting the hidden images in the pictures. This is due in part because of the need for us to adjust our eyes and change the way we normally perceive depth. If you are able to successfully do this, the hidden 3D image will appear out of the patterned image you're staring at.
So how do you change your natural depth perception abilities? Good question and here is a breakdown of the instructions from the Magic Eye website on how to best view the images:
Start by looking at the center of the image extremely close up. The computer or page should practically be touching the tip of your nose.
Next, adjust your focus. It helps to try and look right through the picture, off into the distance.
Now slowly begin to steadily move the picture away from your eyes until the 3D image pops out at you.
If you're still unable to see after trying all of the above, then you may have to move the image back towards you and closer to your face, or further away. Finally, you may also need to start all over so you can re-set your eyes and focus.
Also, when you're able to see the hidden image allow your eyes to adjust a tad bit more. This will make it become clearer and much more defined. At that point you'll be able to see more of the depth and details within it.
For those out there who are not be able to see anything, don't worry! It's hard to adjust your eyesight in order to be able to see past the 2D image. If you happen to be one of them, don't give up! Keep trying and you should eventually be able to crack the brain/eye barrier that's making you trip up.
Test out your Magic Eye abilities right now by working through the images below and see how skilled you are at perceiving the 3D images. Good luck and enjoy!
Please SHARE This With Your Family and Friends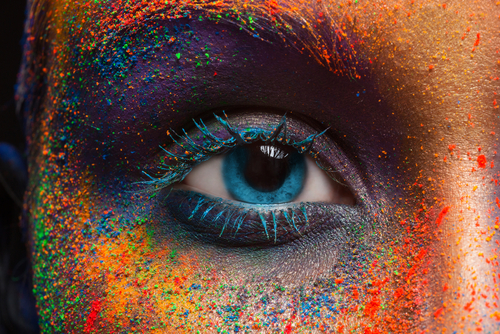 The internet has become divided yet again over what shade of color people are seeing. This time it's not the infamous dress of yesteryear that appeared to be either black and blue or gold and white. Now it's simply one color that is splitting people up in two distinct camps and it's those that see blue versus those that see green. Check out the color below and decide for yourself which one you see!
Optical Express, a company based in the United Kingdom, conducted a public survey on color perception in which they asked people to identify the color as belonging to either the blue or green color family. At first glance, 64% answered green and 32% answered blue.
The same participants were then asked to identify the same color once again, but this time it was in-between two colors that were clearly blue. The second time around a whopping 90% responded that the color was green! According to the Optical Express website, the color is in fact more green than blue, and this becomes much more clear when it's placed next to shades that are definitely blue.
However, the real lesson to take from all of this is that how we see and visually interpret the world can drastically differ from one person to the next. It's not only that particular shade of color we see differently, that's a very basic example, it can be anything else we're visually perceiving that may be different..
Amazing how one little swatch of color can spark such interest and illustrate how unique we all are. Share this with your friends and family and see what color they think it is!
What color do you see? let us know in the comments
Please SHARE This With Family and Friends To Find Out What Color They See