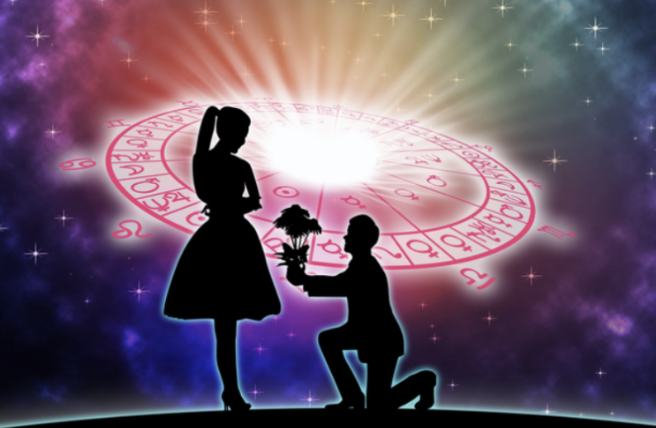 image via – shutterstock.com
Have you ever met someone and immediately sensed that they were special right from the start? It's as if the universe conspired to bring the two of you together and you've finally met your ideal match. Whether you realize it at the time or not, you've found your soulmate. A soulmate is a person who both compliments and completes you on every level.  Whether it's physically, spiritually, mentally, or emotionally, the two of you just click.
The chemistry comes naturally and your lifestyles and personalities connect smoothly. A soulmate balances you out and no matter what you may be going through or facing in life, they always seem to understand what you need and where you're coming from. You can count on them for help and advice, comfort and reassurance, friendship and love, and virtually anything else.
The instantaneous connection soulmates share doesn't fade or fizzle out, it grows deeper and stronger over time. They compliment each others flaws and build one another up, making their other half a better person in the process. Even if you have yet to meet your soulmate, don't worry about it because someone will come along in due time. As the saying goes, "good things come to those who wait," in the meantime here are the signs that tell you when you've finally found your soulmate:
1. You both have similar dreams and goals that you're striving for. Whether it be career, family, heath and fitness related or more, both of you are similarly aligned.
2. Your sense of humor matches and they have a unique ability at getting you to crack up. After a few days of knowing them you'll probably already have a couple of hilarious inside jokes.
3. You love talking to them about everything and anything. No topic is off limits or taboo and you don't hold back any embarrassing details or information for fear of being judged.
4. There is a refreshing, total and complete lack of jealousy on both ends because you trust in each other and are wholly secure in knowing what you have together.
5. You apologize and say sorry whenever you're wrong or mess up and truly mean every word of it. You don't fight them any further once you realize you messed up and they accept your apology rather than dragging whatever the situation may be out any further.
6. They bring out the best in you. Maybe they challenge you or don't let you give up so easy and in doing so you end up accomplishing much more than you ever could have without them.
7. You always have each others back. They constantly cheer you on and encourage you to do your best, you stand up and support them in all of their endeavors, and vice versa.
8. You can read their thoughts and emotions like a book. No words are needed to convey what either of you may be thinking or going through, you just know and can sense what the other is feeling. That kind of completely silent intuition is rare to find, but soulmates share it.
9. You don't lie to each other. Even if you tried they'd see right through your falsehoods and would call you out on it. You know each other too well and are so open and honest that lying just doesn't come up.
10. They help you work through your troubles or any issues you may be having. A soulmate wants you to be your best and will work hard right alongside you to solve problems and get over hurdles in the way. They're often a great source of clarity and keep us focused and centered in the confusing situations we face.
11. There is magic between the two of you when you first meet and lay eyes on one another. It feels magnetic, exciting, and you instinctively know at that moment that you've met your soulmate. Listen to what your heart is telling you and go for it!
Watch the video and find out more signs..
Please SHARE This With Family and Friends To See If They've Found Their True Soulmate 🙂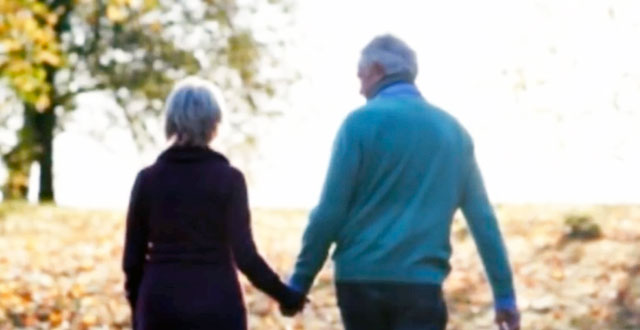 image via – youtube.com
Love and marriage is truly one of the best perks of being a person on planet earth. When you find "the one" or your true soulmate, it's as if fireworks, sparks and everything from the fairy tale love stories becomes real. When marriage and love last for decades as a couples grow old together, they all go through ups and downs. It's not all sunshine and roses, but if there is love, trust and good communication you can get through the good, the bad and the ugly no matter what!
This brings us to today's beautiful love story between a couple who had been married for decades. They had an amazing relationship that truly did last the test of time. Their love and commitment to each other was undeniable and when you hear the rest of this story you will soon understand why. Like all couples, things would sometimes get tense, but from their recollection the decades they had been together were amazing. But, strangely nobody ever saw them fight or yell at each other, and neither of them could even recall a single screaming bout.
One day the wife was admitted to the hospital and doctors told her, that she had an incurable disease, there was nothing they could to stop it and she would soon die. Their entire marriage she was holding back a secret that not even her husband knew and it was pretty much the key to why they never even had a single fight.
Right before they were married, she recalls her grandma telling her that if the marriage was to last, they should never fight or argue. On the surface to most of us this seems like a pretty tall order. Many couples can't even get through a few hours without bickering at each other. However, she took her grandmother's advice to heart and decided to follow her instructions to a T.
The couple had been together for decades, her husband truly couldn't recall a single fight they ever had, and for the most part it had honestly been the best marriage ever. They always talked through everything calmly and peacefully and somehow throughout all the years this just worked to everyone's amazement. They were always honest and told each other absolutely everything. Well almost everything, the man's wife had a box that she kept on the top shelf of the closet in her room.
She had always told him he was not allowed to open the box under any circumstances. He had always wondered why, but his curiosity didn't get to the point that he ever secretly went into her closet and opened it. He respected her privacy and her wishes for him not to open this 'secret box'.
Now that her time on earth was soon coming to end as she was suffering from a terminal disease. She believed if she passed on and her husband opened the box without her telling him what was in it and the reason behind it, he may be angry and take it the wrong way.
One day in the hospital she said to him, I want you to go back to house get the box and open it, so I can tell you my one secret I have kept from you for all these years. Her husband agreed, left the hospital went into her closet and got the 'forbidden box'. He opened it up, and saw two dolls which were crocheted and then he was stunned to see that there was $95,000 dollars underneath the two dolls! He was obviously very confused, but he drove back to the hospital immediately.
He walked into her hospital room, and she finally revealed the truth about this box and what it meant. She started off by telling him every time she felt like she felt angry at him, wanted to fight scream and yell, she would instead calmly just knit a doll instead. She had done this for decades without him having any idea this was going on.
He couldn't believe what he was hearing and was so moved that he instantly began to cry happy and sad tears all at the same time. He loved this woman so much and he couldn't believe she made this sacrifice to make their marriage absolute perfection. He said to her since there are only two dolls in the box does that mean you were only mad at me twice? Also where did the $95,000 dollars come into all of this.
She laughed and told him, the $95,000 was from selling all the other dolls she had crocheted throughout the years. He laughed as well as he always enjoyed her sense of humor that she maintained all the way up to her last moments on earth.
This story is a great reminder that true love does still exist out there and hopefully all of us will one day be as blessed as these two amazing people and meet our soulmates.
Watch the video below for the incredible full story:
Please SHARE This With Family and Friends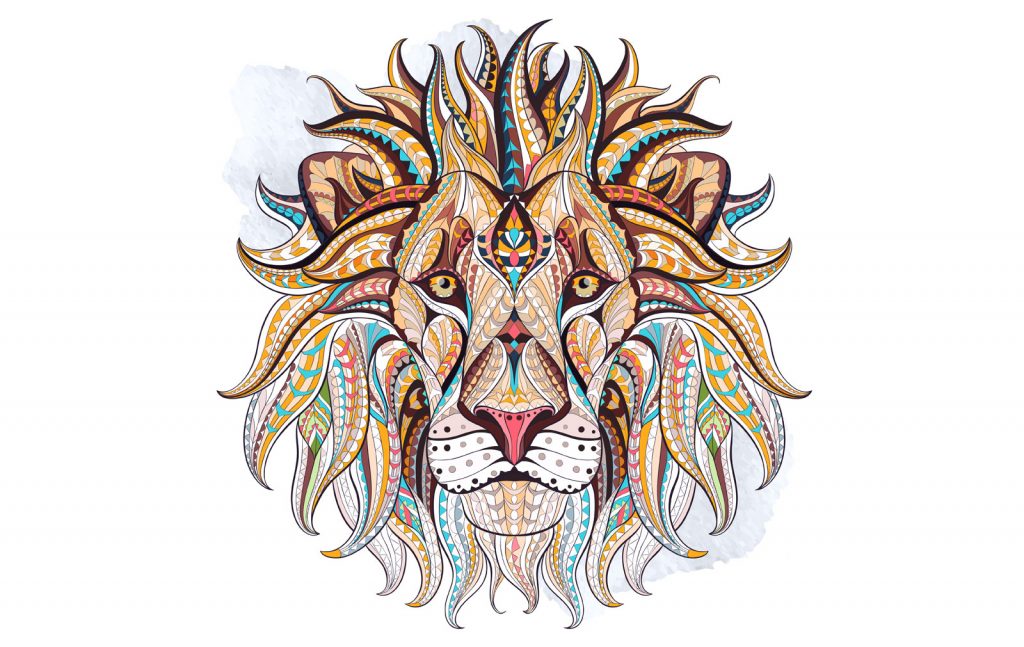 image via – shutterstock.com
Every person alive has different ways in which they live and go about life. When it comes to personality and lifestyles we all have an animal equal who is our wild counterpart. These kindred souls exhibit behaviors and certain traits that closely match our own.
If you look at how different animals react to situations and the personalities they commonly exhibit, then you can get an idea about which ones you are most like, and not like.
Wolves are known for being powerful, cunning, and loyal pack animals who make excellent hunters by way of their teamwork. People who love action, adventure, and running wild are similar to wolves. In comparison, sloths are more simple and like to eat and rest as they slowly go about their days, usually high up in the trees.
Individuals who prefer solitude, peace and quiet, and who go out of their way to avoid conflicts with others are like sloths, and that's not a bad thing! Dolphins are highly intelligent and playful mammals who love the company of others and are sweet explorers who like to have fun. Those of us who enjoy nothing more than playing around with our friends and families, and having fun, are the dolphins of the world.
There are endless things that can be said about the thousands of animals we have lived side by side with over the years. Because of these studies and observations, we have the ability to match a person with the animal they share the most in common with. We all have an animal that we resemble in terms of temperament, personality, activity levels, and how we handle situations we face.
You may have an idea in your head right now about which one you share the most in common with. 
Which wild animal is your soulmate? let us know
Please Share With Family and Friends