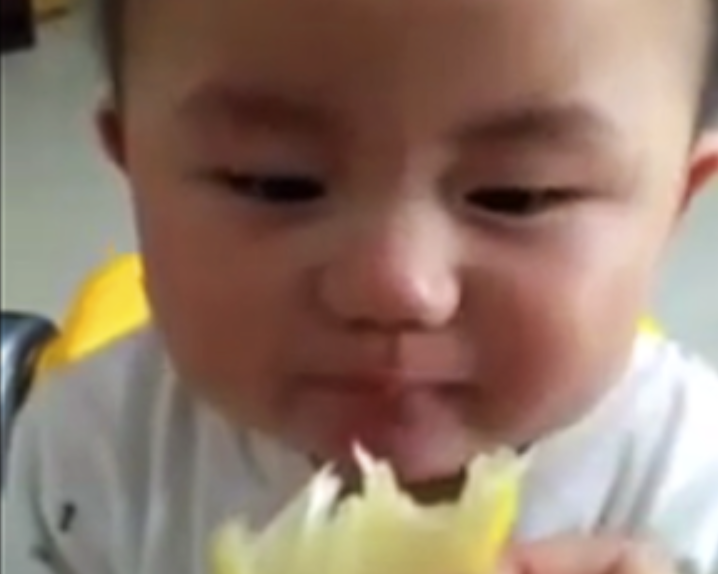 Lemon is one of the healthiest citrus fruits; packed with Vitamin C combined with its pH balance, makes the lemon a powerful antibacterial and antioxidant agent.  However, eating lemon by itself, without dilution can be quite a sour experience. There are so many videos on the internet of people trying foods for the first time, but sour lemons never cease to entertain.
You may have seen videos of babies tasting lemon for the first time on the internet, but you have never seen this adorable little tike in the video below.  The number of reactions he has is just beyond belief. All the different faces he makes which then turn into little smiles are absolutely fascinating.
Watch as he does everything in his power to adjust to this new overwhelming taste.  Going from the "sour shakies" to laughter, back again and then some serious effort to adjust.  Finally, it's as if he is saying, "nice try mom, but I don't think so!" Enjoy the video below and let us know if you loved it as much as we did!
Please SHARE this with your family and friends