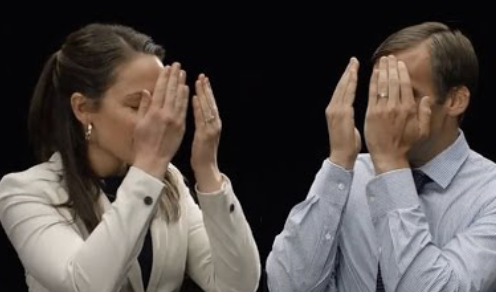 What started as an interesting experiment turned out to be an incredibly moving and emotional experience for this young couple, engaged to be married in a month. Through the magic of professional make up artists, this couple received a rare opportunity to glimpse into the future. At less than thirty years of age, each of these two were able to see what the other might look like in their fifties, seventies and nineties.
I wonder if these two were nervous before they embarked on this journey? I know I was when I first started watching. What if they didn't like what the other might one day look like? What if they hadn't thought it all the way through, or when they had thought about it, they underestimated the changes that would take place?
Far from increasing my trepidation, the results made me more confident in my own relationship and ability to see the beauty in my loved ones even as time changes things in ways we cannot control. Their touching words in response to each other's changing appearance left everyone watching with wet cheeks.
Instead of being appalled by the physical side effects of the aging process, the experience brought them even closer. Each gray hair, every spot and wrinkle told a story. What deep experiences are written into the superficial changes that form each face?
What memories have been created, what joys and sorrows have brought them closer together and strengthened their bond of love beyond what any superficial change could possibly restrain? By the end of the experiment, they were more in love than ever, and even more ready to get married and start creating the memories that would form their shared life.
Please Share This Incredible Transformation With Family and Friends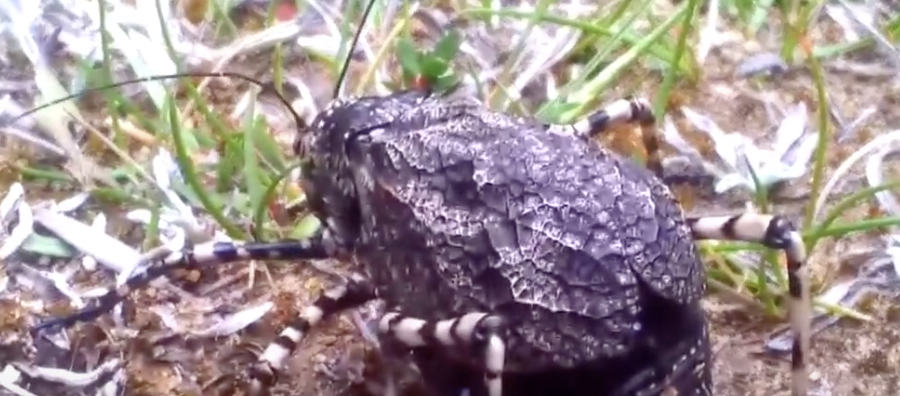 Mother nature never ceases to amaze us and yet there is simply so much that remains to be discovered out there in the world. While most animals have been studied extensively, many bugs and insects have yet to be comprehensively observed in the wild. One such type of bug is the rare and elusive Mountain Katydid (Acripeza reticulata).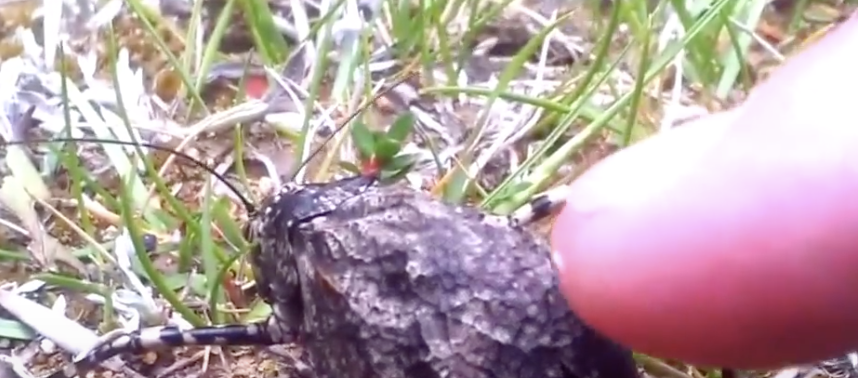 Found predominantly in the southeastern corridors of Australia, Mountain Katydids, which are also known as Mountain Grasshoppers, are one insect that you wouldn't mind coming face to face with in the wild. They are incredibly easy to miss, and are even harder to spot when you're specifically looking for one, because of their natural built in camouflage. The exterior part of their bodies is a dull brown or black color and this, combined with the grainy texture, makes them resemble what looks like a piece of bark or a dead leaf on the ground.

However, we all know that looks can be deceiving and the Mountain Katydids of Australia are not as inconspicuous as they initially appear to be. As you can see in the accompanying video, when they are touched even in the slightest manner they transform into bright, colorful little bugs that you don't want to mess with!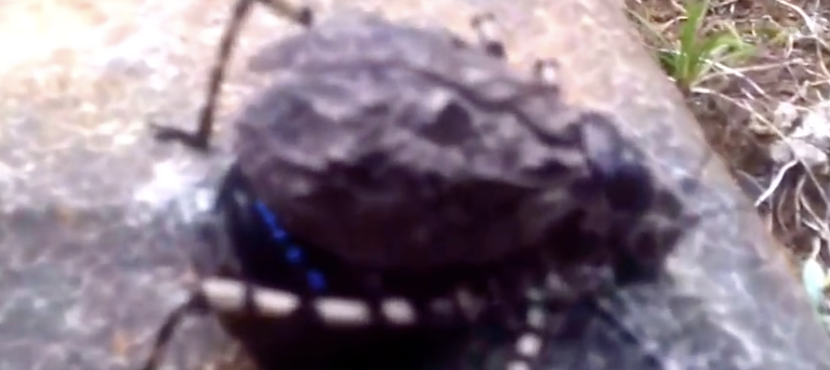 The sudden change is caused by their wing casings parting to show off the funky colored lines of bold red, black, and bright blue dotted bands underneath. It's an impressive sight and in the wild bright, flashy, electric colors often signify to predators that the creature they plan on hunting and eating is potentially toxic, poisonous, and/or nasty tasting. As for Katydids, they aren't poisonous, but they are absolutely revolting and taste terrible since they're chock full of noxious chemicals.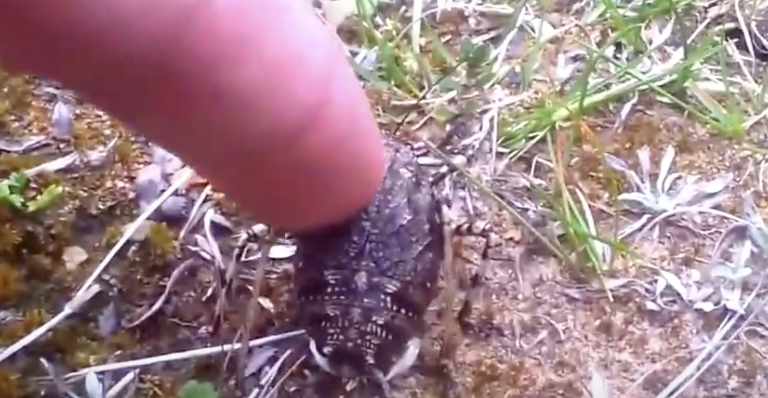 The fact that the insects flash their colors after being touched is definitely unique to them because such displays are always done in advance of any possible attack as a warning threat to others to stay away. Scientists have studied their behavior and yet still remain puzzled as to why the bugs only display once they've been touched, which in the wild would mean something tried to eat them! Seems like too little too late but perhaps there's more to it that humans just can't understand. Either way, be sure to check out the video and see how cool the Mountain Katydid truly looks!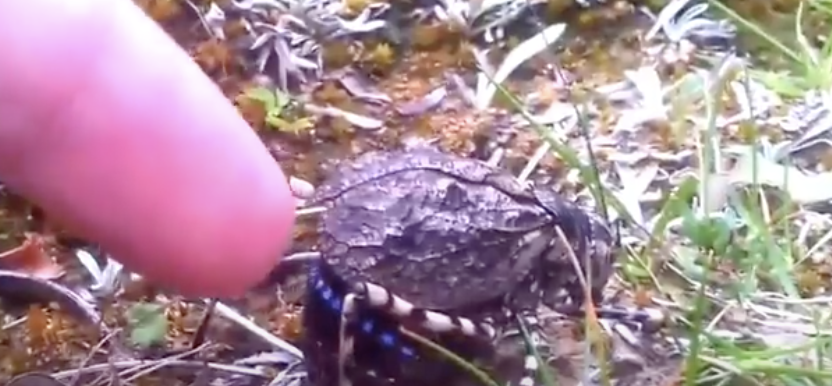 Please SHARE This With Family and Friends