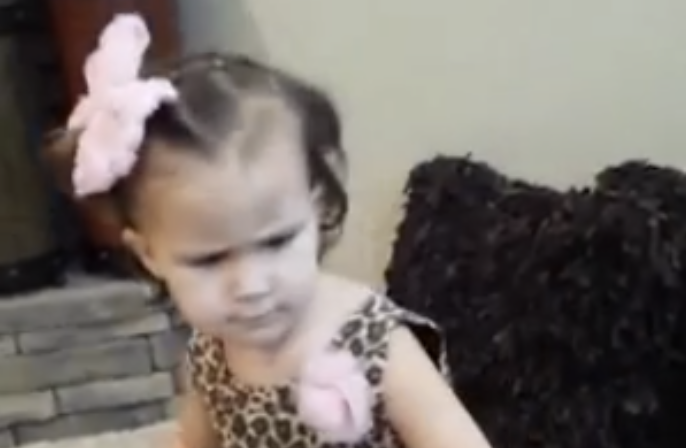 image via – youtube.com
Kids are always saying things that make adults crack up. There is some type of magic childhood innocence that makes what is ordinarily a normal moment into one that is uproariously funny. Turns out the little girl in this video possess some of that magic. The clip starts off with a little girl sporting a pink bow in her hair and decked out in a cute cheetah print dress.
She can be seen mean-mugging as she sways back and forth dancing to LL Cool J's late 80's hit "Going Back to Cali." She looks so into it as she sings along. Suddenly she stops moving and asks "Do you hear that bass mom?" Her mom cant help but laugh and answer, and can you blame her? The whole scene is just so perfectly adorable and funny!
This girl is definitely going be some type of entertainer when she gets older, maybe a dancer or artist or even a comedian! She is just too naturally focused and charming to not be! A star is born this video totally made my day.
Enjoy this instant classic! 🙂
Please Share This Hilarious Video With Family and Friends