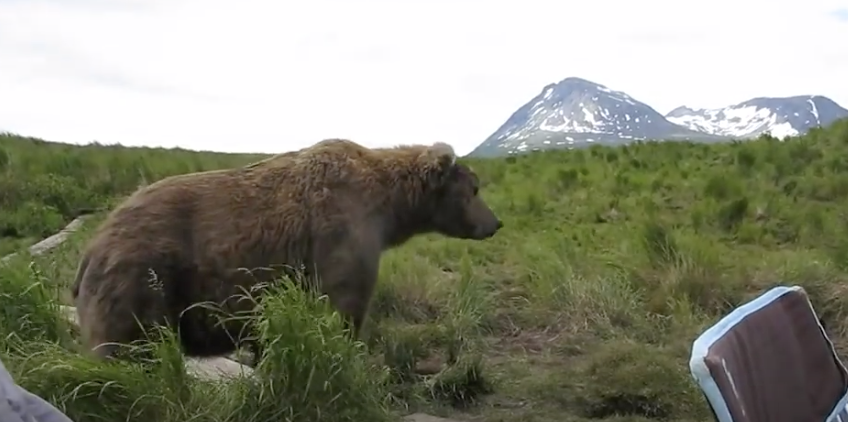 We think of bears in the wild as potentially very dangerous to humans, while still holding this romanticized notion of "cuddly as a teddy bear" or "just a sweet big bear [of a man]".  A camper at the McNeil River State Game Sanctuary and Refuge was peacefully watching from above as bears were fishing in the river below.
Drew Hamilton, an employee of the Alaska Department of Fish and Game, was sitting in his camping chair when out of nowhere an Alaskan brown bear walks up next to him in a very relaxed fashion. He takes in the peaceful scene, Hamilton is viewing, yawns and takes a seat.
As Hamilton is a professional, he seemed to intuitively know that keeping calm and still was the way to go.  He videos the bear, who almost seems human taking in the beautiful moment of nature.  Incredibly, he seems disinterested in Hamilton, (probably because he remained completely calm) watches the bears below and eventually goes on his way, probably to join in the fun below.
Hamilton's calm reaction to this amazing moment in the wild, that had the potential to be extremely dangerous, serves as a great example of how to behave when faced with a wild bear in the majesty of nature.  Enjoy the video and please share this amazing moment in the wonders of nature.
Please Share This Video With Family and Friends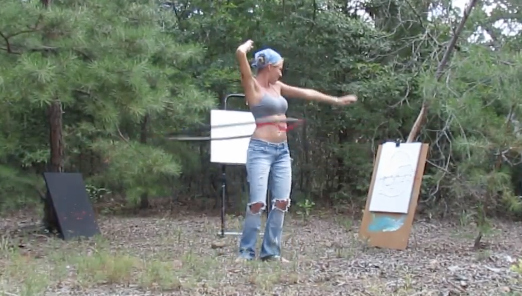 When she arrived at Harvest Music Festival a few years ago, Katie Sunshine had no idea her life would be changed completely by the end of the weekend. She was just there to have fun and listen to music, just like most of her fellow revelers, until something caught her eye that hasn't let go since. Spinning and twirling before her was the most beautiful sight she had ever seen: a hula hoop girl! Transfixed, she knew from that moment on that she would do whatever it took to become one of those beautiful, mesmerizing fairies.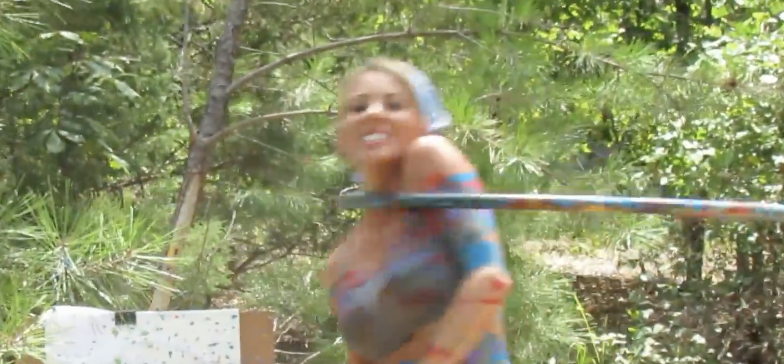 For the rest of the festival, hula hooping was all she could think about, and upon arriving home she promptly went to the store and picked one up. After that, as she says, "the rest is history". She started practicing in earnest, taking advantage of every available moment to improve her skills as quickly as possible.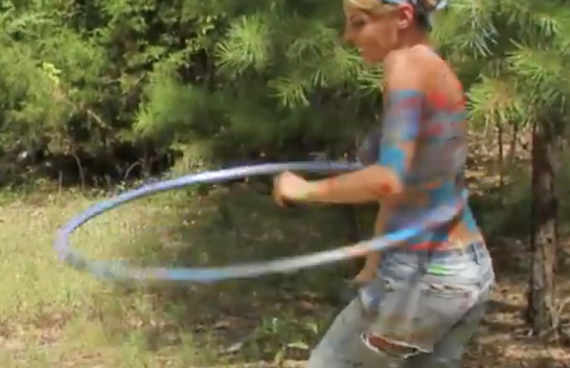 Pretty soon her practice started to pay off, and she was truly becoming a real hula hoop girl just like she had seen on that fateful day. But now that she had so much momentum, she wasn't about to stop there.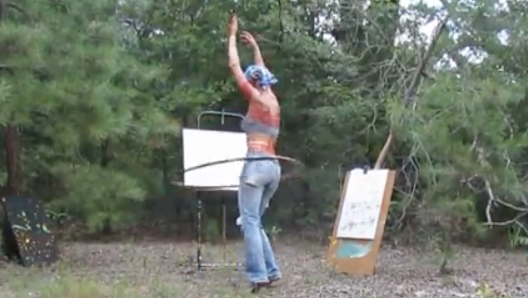 As her beautiful obsession progressed, she became more creative, making her own hoops and incorporating the sport into her art projects. She came up with the idea to design and create a hula hoop that could be filled with paint, with holes in just the right places to allow paint to spray out as she danced.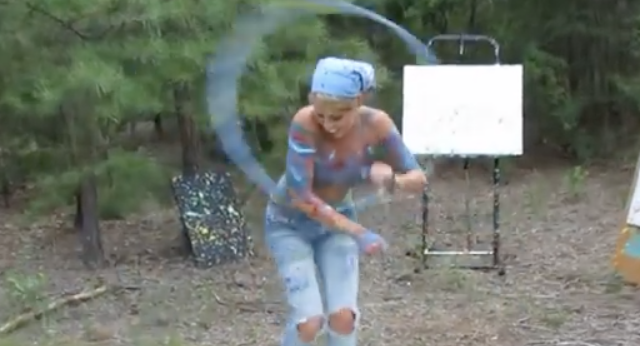 After watching this video, it's hard to say whether the paintings or the whirling process she goes through to create them is more enthralling!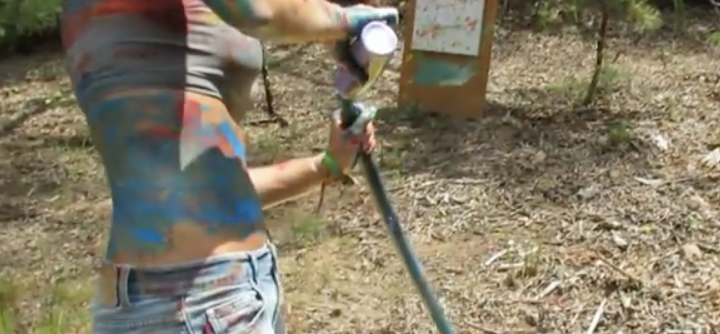 Please Share Katie's beautiful creative process with your friends and family! 🙂