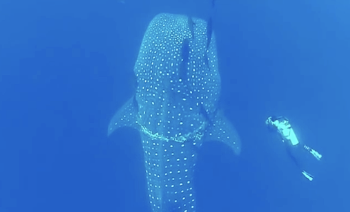 image via – youtube.com
There is a zero tolerance standard for fishing in the waters, that the group of divers captured in the video below are exploring. This magnificent footage, produced by the Smithsonian, caught a fateful meeting between the divers and a "whale shark".
The largest species of fish in existence, the whale shark isn't actually a whale at all, according to the "Nature Conservancy". It is classified as a Vulnerable species by the IUCN Red List. While it is technically a shark, this "gentle giant" moves slowly and is of no danger to humans unless attacked in a specific way.
It actually makes a great companion for divers as you will see in the video. When the divers came upon this whale shark, they immediately saw that an extremely large fishing rope was wrapped around the animal, cutting into it's fins.
Using a cutting tool they instantly released the rope from the encumbered animal; judging by the condition of the skin underneath the rope and the rope itself, the divers believed that the poor whale shark had been tied up for a lengthy time, as you will hear in the video.
This Vulnerable species is of great value to Taiwanese and Filipino fisherman, who attempt to capture it, despite the prohibition on fishing in these waters. Their attempt to capture clearly failed, but damaged this beautiful creature for some time.
Have you ever seen anything like this?
Please SHARE This With Your Family and Friends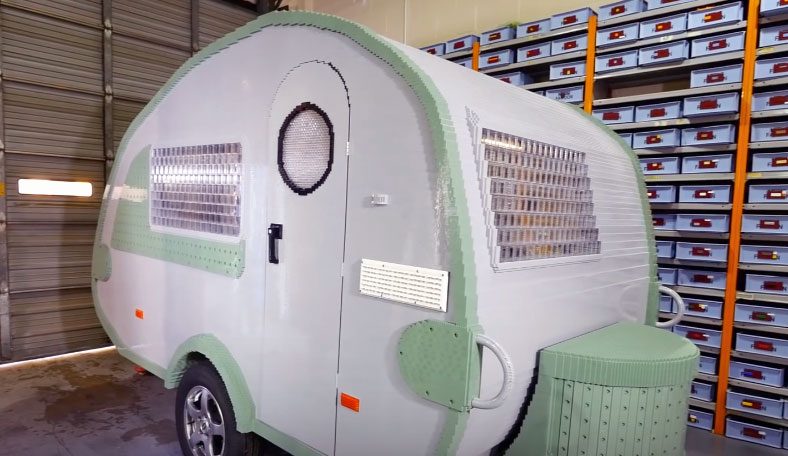 image via – youtube.com
At first glance, this camper appears to be normal, albeit a little quirky for some people's tastes. It's life-sized and fully functioning with a tow hitch, safety lights, and everything else you'd need to haul it around. However, upon closer inspection something a little strange comes to light about this caravan, which sets it apart from any other RV or camper you have ever seen before.
That's because it's made completely out of thousands of LEGO pieces! The camper was special made for the 2015 Motorhome & Caravan Show that was held at the National Exhibition Center in Birmingham, UK. It was unveiled there and placed on display this past October 13th-18th.
According to the show's organizer and marketing campaign director James Bissett "We wanted to create something truly unique to celebrate 130 years of leisure caravanning and we are absolutely delighted with our record-breaking model." Also present at the unveiling was a Guinness World Records adjudicator who presented an official certificate recognizing the camper as the biggest LEGO camper ever. The last camper that held this honor was made from just 20,000 LEGO pieces, a far cry from this one.
That's because to build this world record holding camper it took a whopping grand total of 215,158 LEGO bricks. In addition, a team of 12 professional LEGO builders worked for well over 1,000 hours for 12 weeks straight. When it was all said and done the project measured in at 2.2 meters tall and 3.6 meters long, the size of other similar types of campers on the market.
Watch as the life sized camper comes to life in this cool video that shows the entire process sped up, from brick number one to brick number 215,158. The type of caravan they chose to replicate is what's called a "teardrop" style caravan.
It features all the modern amenities you'd expect, such as electric lighting, a sink with running water, and a table and seats that transform into a bed. The designers didn't stop there though, they thoughtfully chose to include a chess set, toothbrushes, and even a partially stocked fridge and cooking stove, all of which were expertly crafted out of LEGOs!
The show's organizers definitely had the right idea, the caravan model is really unique and unexpected. It's something the whole family can enjoy and check out, and who doesn't love LEGOs?!
Please Share This With Your Family and Friends 🙂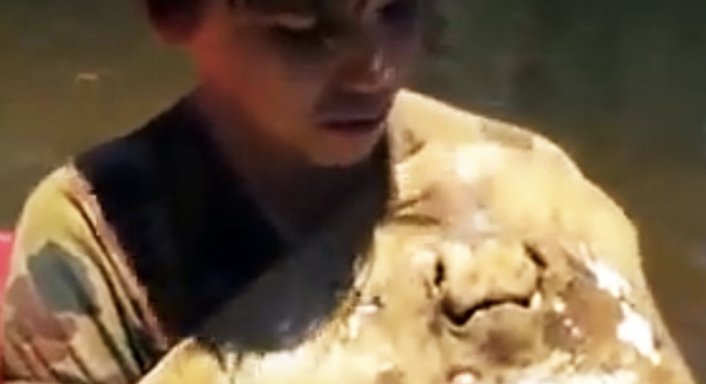 image via – youtube.com
This incredible footage shows the moment that an unlikely surrogate helped a pregnant stingray deliver her 12 little babies. The birthing assistant just so happened to be an Australian boy who has a passion for all things nature. Miller Wilson, who is 12 years young, recently went with his family to visit his favorite spot for hunting and trapping sting rays, along the banks of a mangrove creek.
His natural ability at catching the fish is evident and after a short walk along the water's edge he returned to his kayak and saw a stingray laying on the bank. He picked it up and immediately noticed that it was fatter than normal. Miller then adorably asked "You OK?" as he gently stoked it and went on to comment that "I don't know if she's either pregnant and she's come up here to have babies or whether she's just beached herself…we'll have to see."
He turned it over to check it out and that's when he noticed a little baby stingray coming out of its underside! The stingray was definitely pregnant and in the midst of giving birth. Miller helped it along and gently pulled the babies out one by one as he exclaimed "Look at that, aren't they just adorable? Wow! Look how cute that is!"
By the end of it all the stingray mama had 12 newborns to take care of and Wilson says that two days later he saw the family swimming near the same spot.
An event like this taking place in the wild has rarely ever been witnessed by humans, let alone in this type of fashion. Thankfully Miller knew how to properly handle the fish and what he was doing, and he made it clear that none of the stingrays in the video were harmed or injured.
He also warned that other people should not try this because the barbs that stingrays have on their tails are very dangerous and can injure or kill a person. Check it out and witness one of nature's miracles taking place, with the help of an awesome 12 year old boy who loves and appreciates all of it.
Have you ever seen anything like this? Let us know what you think of this incredible footage!
Please Share This With Your Family and Friends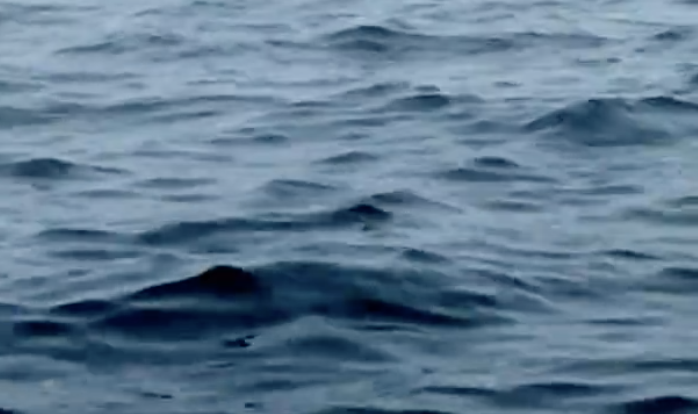 Whale watchers often have to be very patient while hoping and waiting to get a glimpse of these magnificent creatures. They may have the pleasure of enjoying a beautiful spot, such as The Bay of Fundy, that sits between Maine and the Canadian provinces of New Brunswick and Nova Scotia. However, tourists come here for more than the beauty.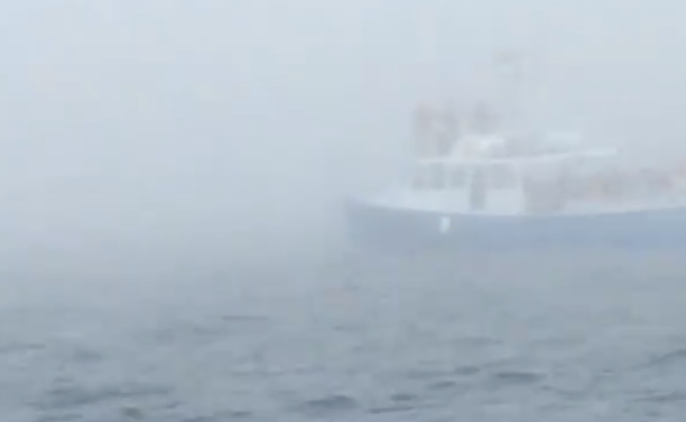 On the Atlantic coast, this bay is known to be the habitat for more than 12 species of whales. This increases the likelihood that whale watchers won't be disappointed in their quest to actually see one. Despite the fact that this spot inhabits all these whales, it still remains the "luck of the draw" as to whether tourists will actually be privy to a sighting.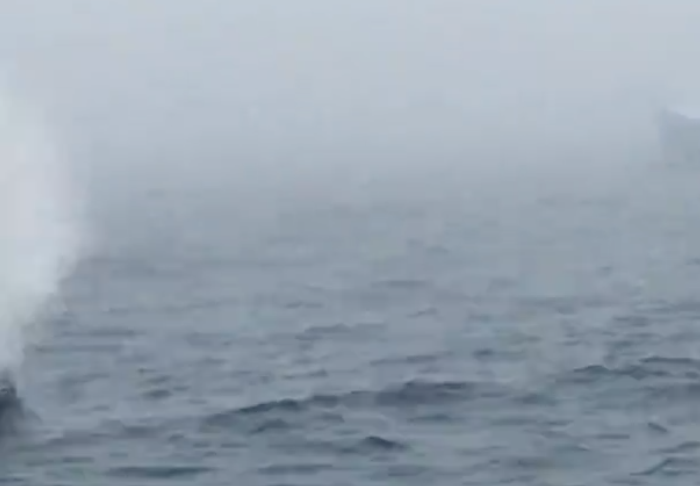 On this particular day, these whale watchers got the view of a lifetime! Luckily what they saw was captured on video, which allows all of us to enjoy this literally breathtaking appearance. A massive humpback whale, unbelievably close to their boat, flew into the air! The sight was both startling and completely exhilarating!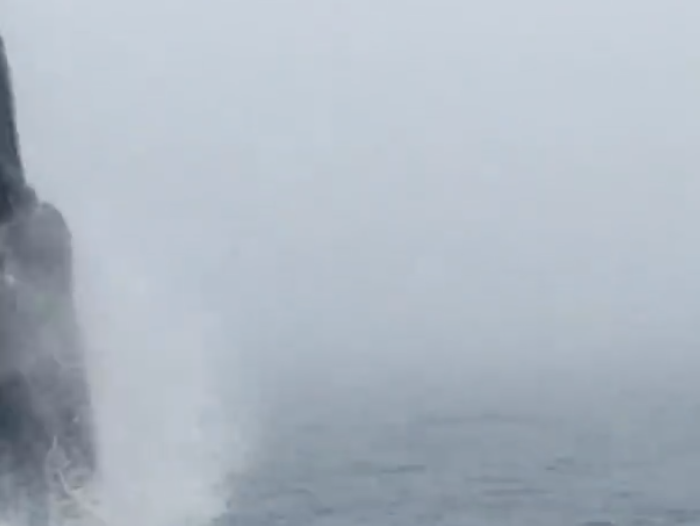 I hope you enjoy what you are about to see as much as I did. This was the best video I have seen all week. I hope one day I'll be able to witness something even close to this in person!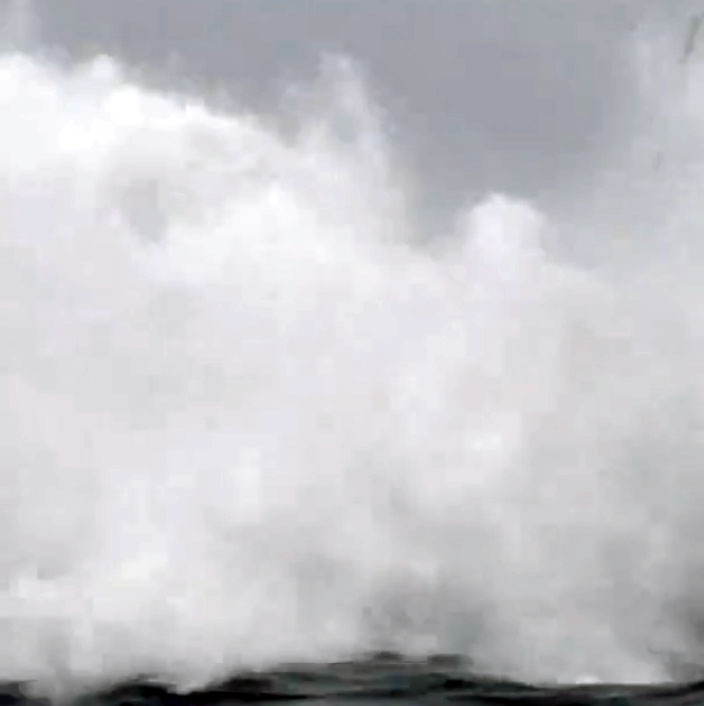 Please Share This With Family and Friends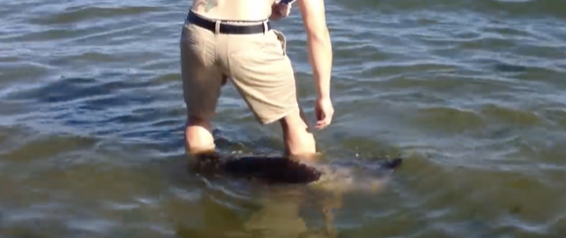 A few lucky people visiting the beach had an extremely fortunate and wonderfully surprising experience with a wild sea otter on Vancouver Island in British Columbia, Canada. The once in a lifetime chance meeting occurred in the waters of Cadboro Bay on the southern tip of the island near the province's capitol, Victoria!
The beach was pretty much empty save for a few people who were happily snapping away, taking pictures of the beautiful picturesque bay, when a sea otter swam into view! Beachgoers naturally started filming the cute little sea mammal as he played around near the shore in his natural habitat. Thankfully they did because they caught the moment when the curious otter decided to make friends with a man who was wading in the shallow, chilly Pacific waters nearby.
The sea otter suddenly swam right up to him without any hesitation whatsoever and began to check him out up close and personal. The adorable otter swam all around the guy, weaving in and around his lower legs and ankles. Before long he even appeared to be nuzzling the man, who reached down and gave the little guy a couple of friendly pats on the back.
The friendly mammal looked like he was loving the attention and acts just like an excited puppy dog would, he even gently nipped at the man's leg as they played in the water. The whole encounter lasted just a few minutes before the otter decided he'd had enough and headed back out to sea. Nevertheless, the brief time that the man and otter shared together definitely left a lasting impression on everyone who was there at the beach that day. The remarkably friendly otter was truly a sweetheart and what an amazing experience it must have been for everyone involved!
Please Share This With Family and Friends 🙂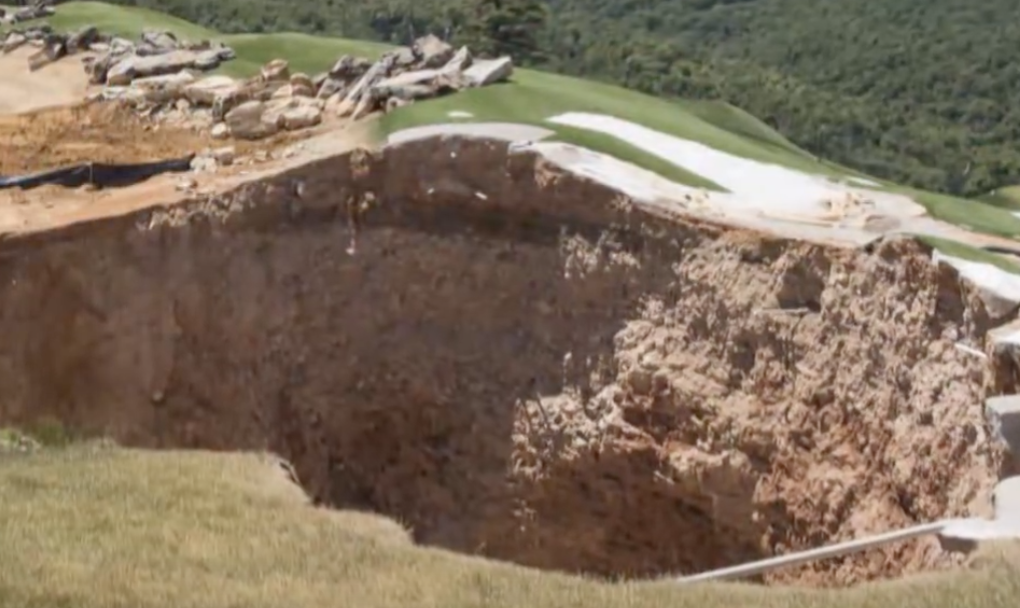 Imagine for a moment that you owned a golf course. You spent eight years of your life and a small fortune designing it with the help of golfing legends like Jack Nicklaus, Tom Watson, and Arnold Palmer. No expense was spared and people came from far and wide to play, business was thriving. Then about a year after opening a massive sinkhole suddenly opened up right in the middle of your golf course. It swallowed up the expertly landscaped green and effectively ground all golfing to a halt!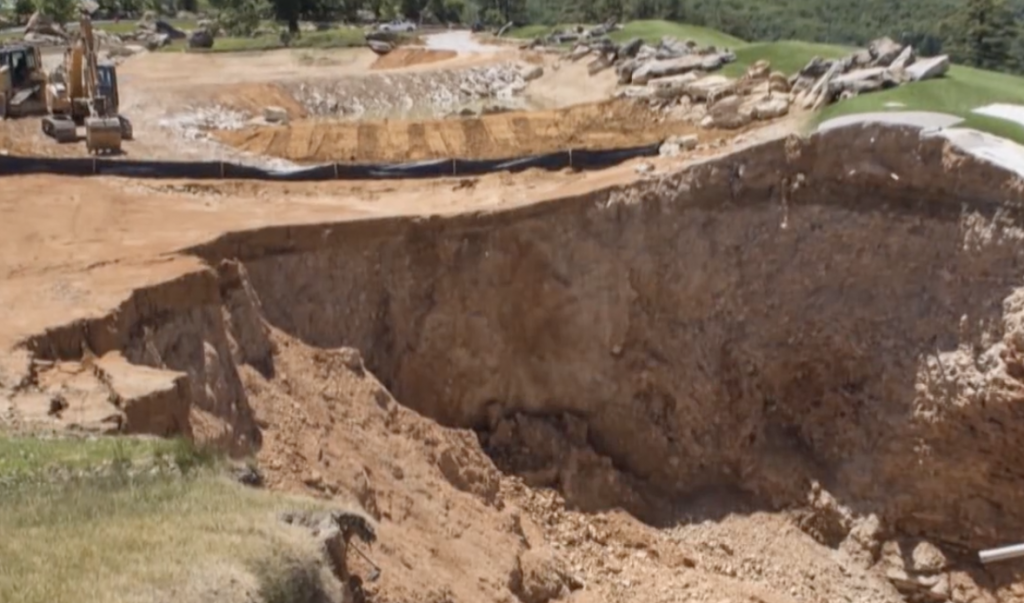 That scenario is reality for one man, Johnny Morris. While most everyone else would be panicking and freaking out in such a situation, Morris hasn't really sweat it. That's because he's an avid cave explorer, outdoor enthusiast, the founding owner of Bass Pro Shops, oh and a multi-billionaire.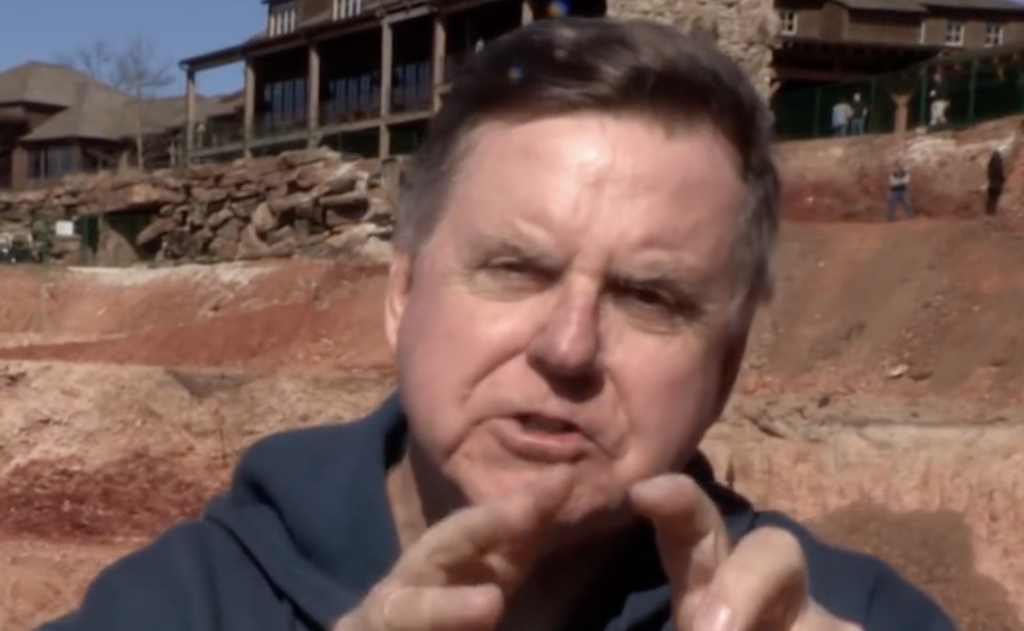 In May of last year a giant sinkhole appeared on his Top of The Rock Golf Course in Ridgedale, Missouri. All the experts and officials that he consulted with told the same thing, fill in the hole and get back to business.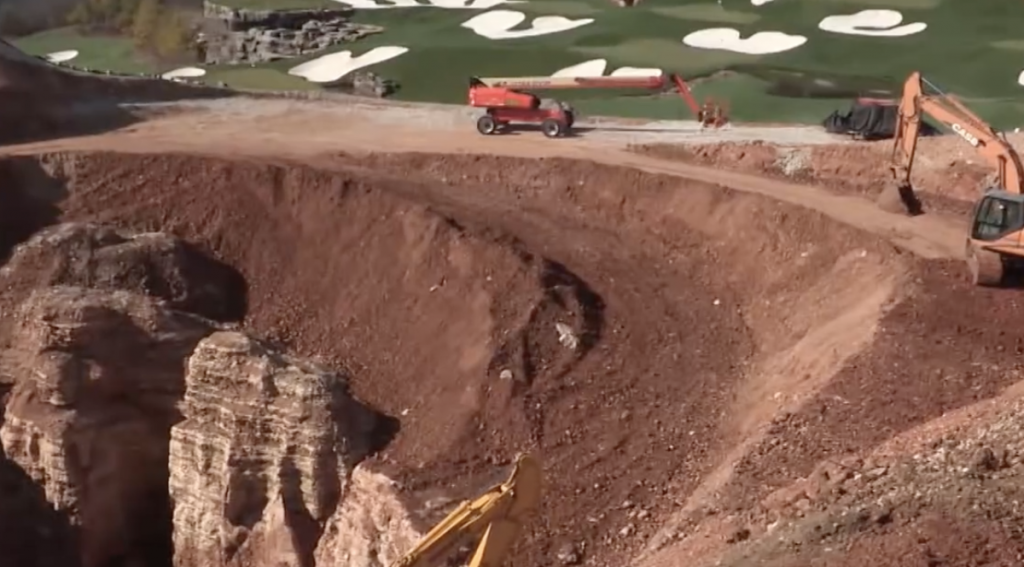 It was all very sage advice but he heeded none of it. Instead he decided to dig the hole open even further and brought in a construction crew and heavy equipment. He had a theory that he wanted to explore and with money as no barrier to doing so, he went for it.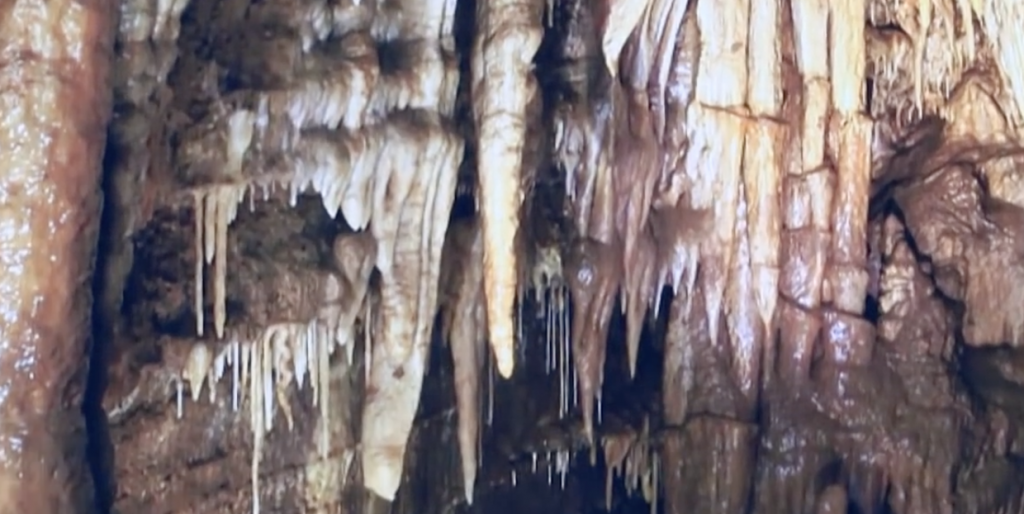 Back in 1993 he had discovered a large cave on the golf course property that is about a half of a mile away from where the sinkhole is located. When the sinkhole appeared it caused water from a pond on the course to drain into it.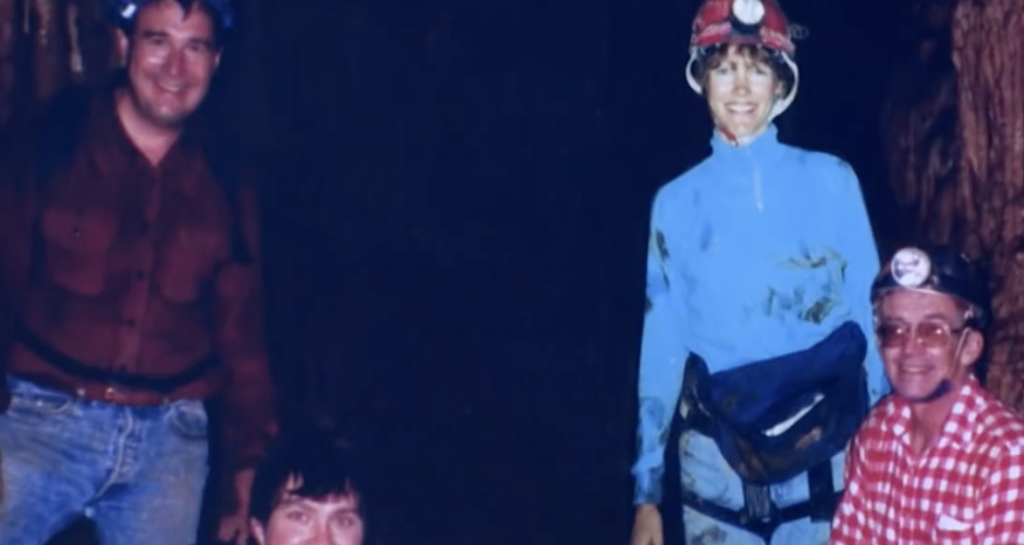 That water was later found to be pouring out of the entrance to the cave he had found all those years ago. This led Morris to believe that there must be some sort of underground cave system linking the two, and that's why he decided to dig even further.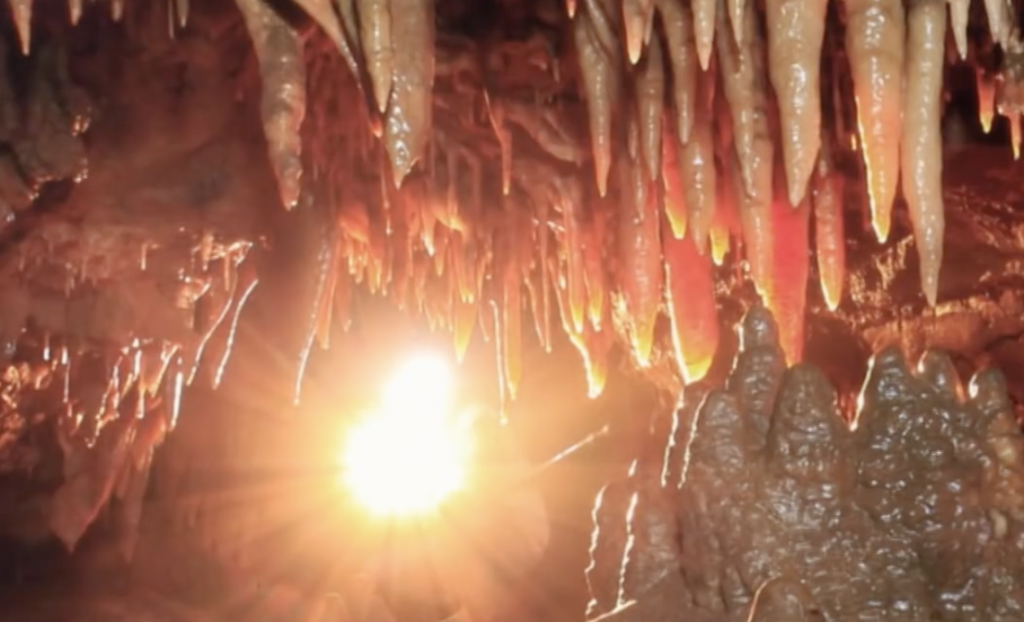 His theory was recently strengthened when the construction crew came across limestone formations which would indicate the presence of a cave system below the course.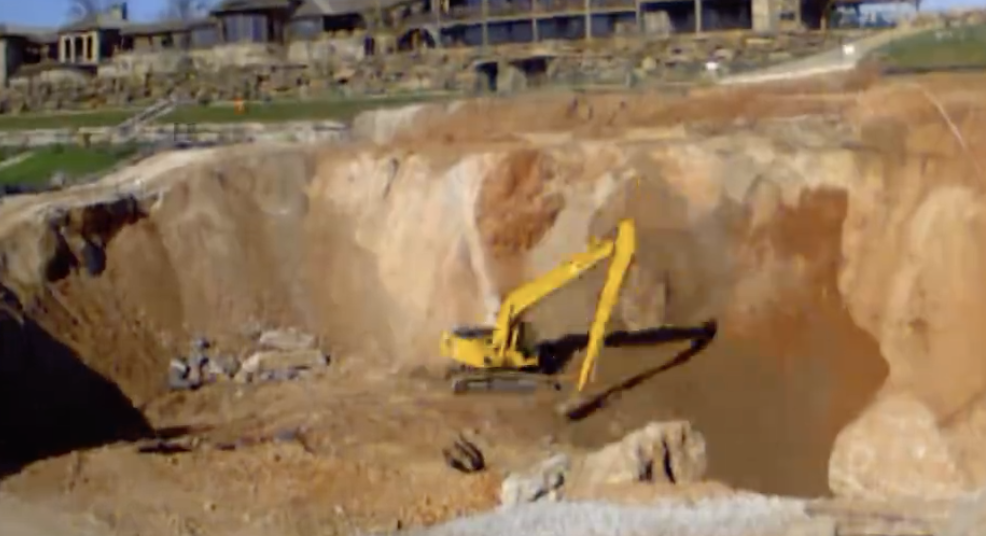 So far the sinkhole has been expanded to 200 feet wide and 100 feet deep. Check out the video from Bass Pro Shops to see the size and scope of the whole undertaking and to hear the most recent update from Mr. Morris himself!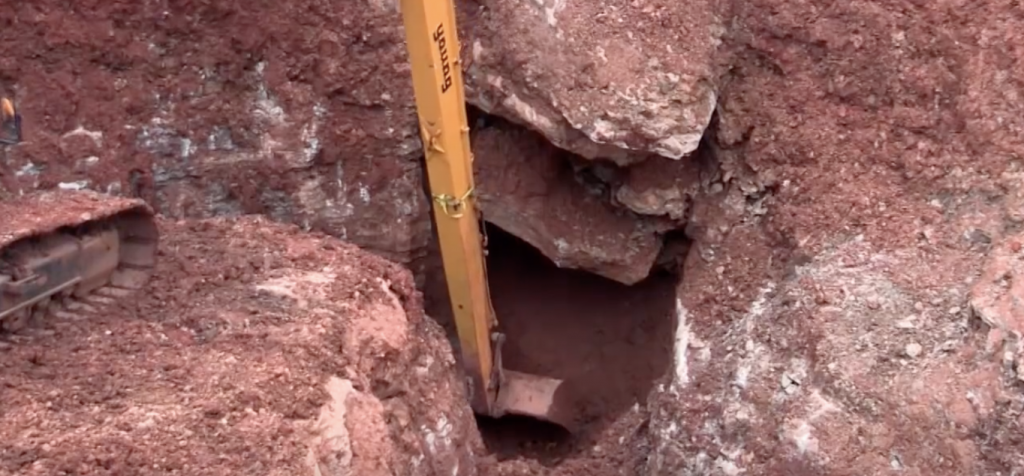 Please Share This Story With Family and Friends 🙂