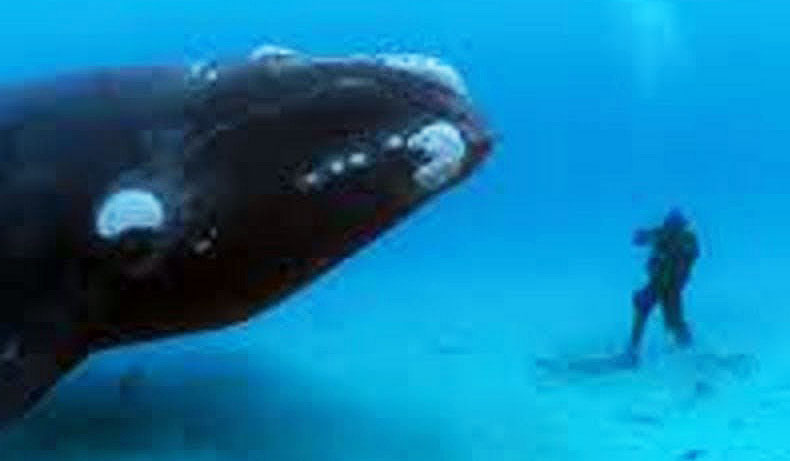 image via – youtube.com
If you ever have been lucky enough to go whale watching, you know how incredible the first moment is when you see a giant whale breach the surface. Their sheer size and magnificence is breathtaking and an experience you will never forget. It's even better if you get to go scuba diving and swim with the giant aquatic creatures.
This brings us to today's incredibly unbelievable story featuring a marine biologist named Nan. For almost 30 years Nan has been following whales all across the planet. Nan like many other marine biologist is fascinated with these gigantic mammals of the sea. She has studied their behaviors, biology, physiology and every other aspect of these beautiful animals. Over the past 30 years, Nan has been an avid scuba diver as she loved swimming beside the creatures she has tried so hard to protect and understand.
Nan lives on the Cook Islands located in the stunning South Pacific. She created a Research center called the Center For Cetacean Research and Conservation. Throughout her 30 years as a marine biologist she has all been an avid activist and a spokesperson for protecting whales from illegal poaching which if left unchecked will ultimately lead to their extinction from planet earth.
One morning September morning Nan put on her scuba gear jumped into the ocean, began to swim and explore the area that had lots of active whale sightings. Within just a few minutes a giant humpback whale swam toward the veteran marine biologist. Most people would probably be terrified if a 40 ton/60 foot long animal was coming directly at them, but not Nan, she was used to this sight and was pleasantly surprised by how quickly she came across the humpback.
But very soon, Nan realized this wasn't going to be like any encounter she had previously had with a whale. It began displaying very odd behaviors for a humpback and she really didn't know what to make of it. For some weird reason, the giant whale was holding Nan under its fin! Luckily she had enough oxygen in her scuba gear, but she was beginning to panic because the whale was showing no sign of releasing her. She wasn't being hurt by the whale, but it just wouldn't let her go. While Nan was underneath the whale she had all her camera and video equipment because she was making a documentary on whales.
After about 10-20 minutes of this Nan's panic go even worse as she knew if the whale didn't release her soon she was most likely going to die that September morning. As she began to come to terms that she was going to die by the fin of the creature she devoted her entire life to, a second whale was coming towards her. As the second whale got closer the first humpback who had her pinned under his pectoral fin finally released her near the surface of the water and she jumped back onto the boat as fast as she could happy to be alive!
Besides for a couple scrapes and bruises Nan escaped with very minimal injury. Immediately after she got on the boat, the scientist within her quickly kicked into gear. She was completely baffled and could not understand what had just happened between her and the giant male humpback whale. She began watching the two whales she had jus encountered in the waters swim by the side of the boat.
She then looked over and spotted another fin that had just breached the surface.  This was no whale, it was the second most lethal shark to humans in the world Tiger Shark. The only other shark that is responsible for more human deaths per year is the notorious Great White Shark! It suddenly dawned on Nan what the giant humpback was doing for that 10-20 minutes where she was pinned beneath his fin. She believed the whale was actually protecting her from coming into visual sight of the ferocious and deadly Tiger Shark.
She couldn't be 100 percent positive, however humpback whales have been known to do this exact same thing to their babies and sometimes even other aquatic creatures such as sea turtles and seals. Also the fact that the second whale approached when it did was a clear sign both whales knew of the oncoming danger. Humpback whales usually come together as a group to try to avoid predators from attacking.
Whether the whale was truly trying to shield her and save her life from the threat of the looming Tiger Shark is still up for debate. However Nan, is thankful and completely amazed that whales could potentially have the capacity to exhibit such behaviors! Nan has spent her whole life helping whales and this humpback may of just paid her back by saving the veteran marine biologist's life from the hungry Tiger Shark!
Watch the video below for the footage and full story:
Please SHARE This With Family and Friends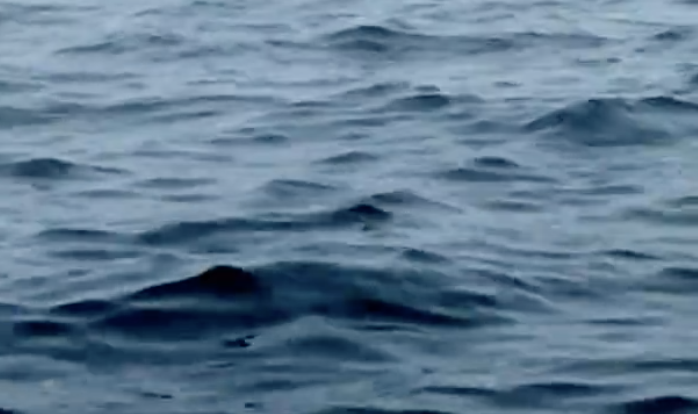 Whale watchers often have to be very patient while hoping and waiting to get a glimpse of these magnificent creatures. They may have the pleasure of enjoying a beautiful spot, such as The Bay of Fundy, that sits between Maine and the Canadian provinces of New Brunswick and Nova Scotia. However, tourists come here for more than the beauty.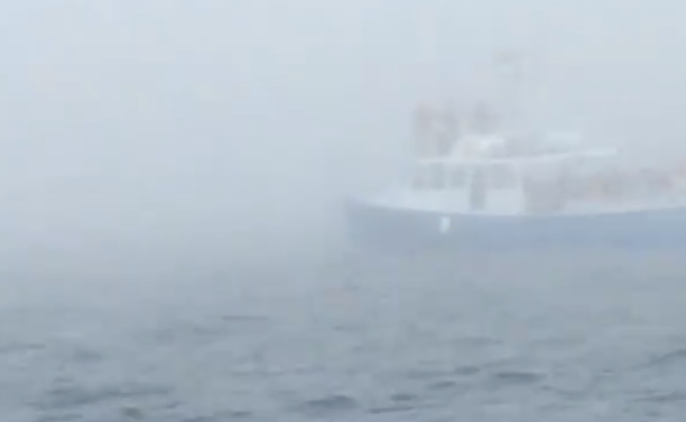 On the Atlantic coast, this bay is known to be the habitat for more than 12 species of whales. This increases the likelihood that whale watchers won't be disappointed in their quest to actually see one. Despite the fact that this spot inhabits all these whales, it still remains the "luck of the draw" as to whether tourists will actually be privy to a sighting.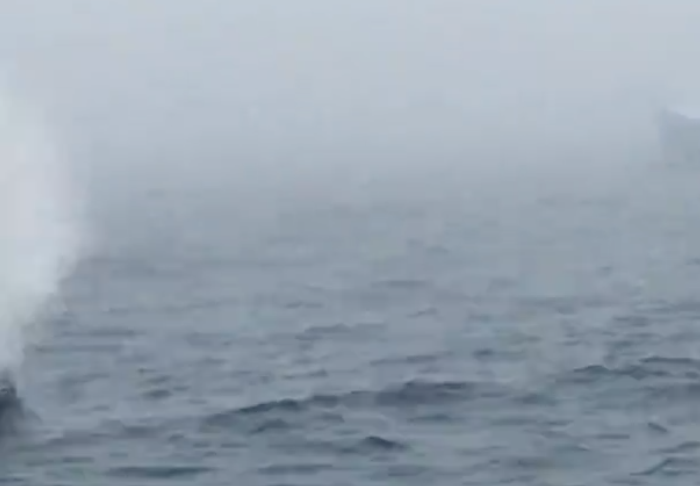 On this particular day, these whale watchers got the view of a lifetime! Luckily what they saw was captured on video, which allows all of us to enjoy this literally breathtaking appearance. A massive humpback whale, unbelievably close to their boat, flew into the air! The sight was both startling and completely exhilarating!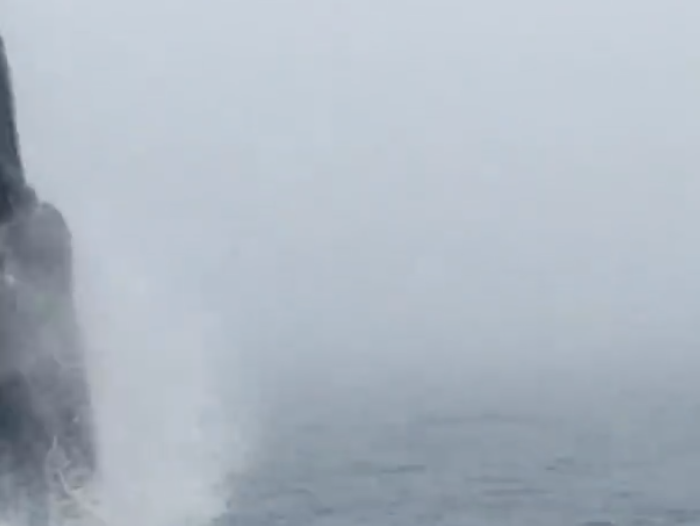 I hope you enjoy what you are about to see as much as I did. This was the best video I have seen all week. I hope one day I'll be able to witness something even close to this in person!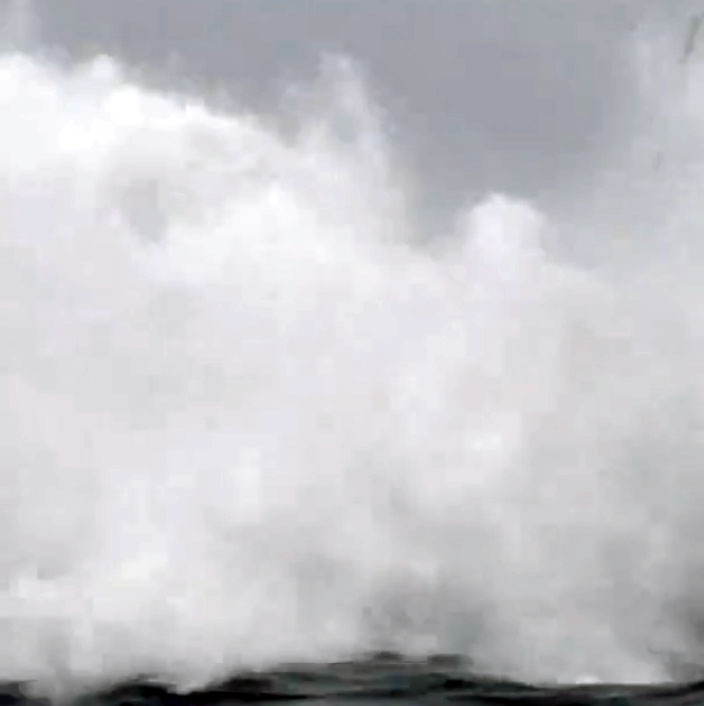 Please Share This With Family and Friends