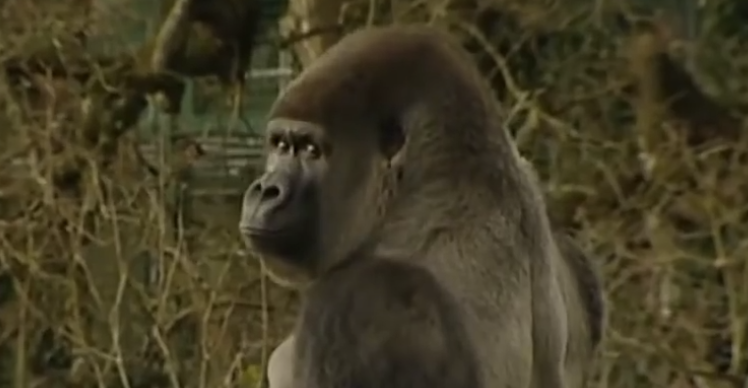 image via – youtube.com
I have always been fascinated by apes of all kinds. As they are our evolutionary cousins, watching their behavior and intelligence is particularly intriguing. Gorillas share 95% of our DNA; that fact and their enormity make them so captivating. They are beautiful and amazing creatures that should always be protected.
The video you are about to watch below, shows Amba the gorilla, who resides at the Port Lympne Wild Animal Park, in Kent, UK. Today he is 24 years old and weighs 485 pounds. The footage reveals very unusual behavior because most gorillas never walk like this. The video is quite a rare sight that has rarely been witnessed before.
One does not expect to see a Western lowland gorilla, like Amba, walking like a human! Normally they navigate on all fours, but it seems Ambam had modeled the behavior of the humans around him, and achieved perfect balance on his hind quarters. His posture and swagger took my breath away, as it was so like a muscular human male's.
His remarkable achievement stirred debate and further study of how man evolved to walk on two legs.
Please SHARE This With Your Family and Friends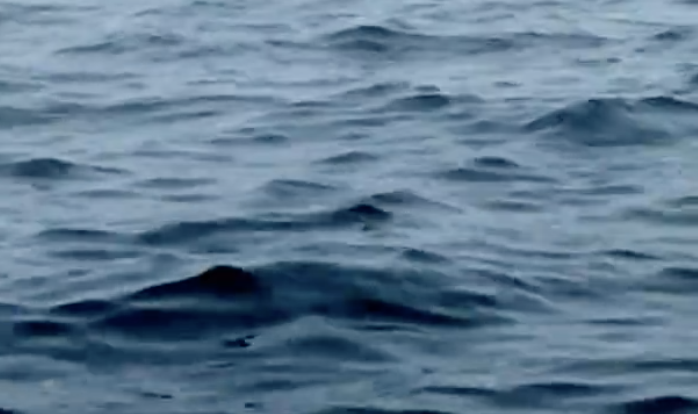 Whale watchers often have to be very patient while hoping and waiting to get a glimpse of these magnificent creatures. They may have the pleasure of enjoying a beautiful spot, such as The Bay of Fundy, that sits between Maine and the Canadian provinces of New Brunswick and Nova Scotia. However, tourists come here for more than the beauty.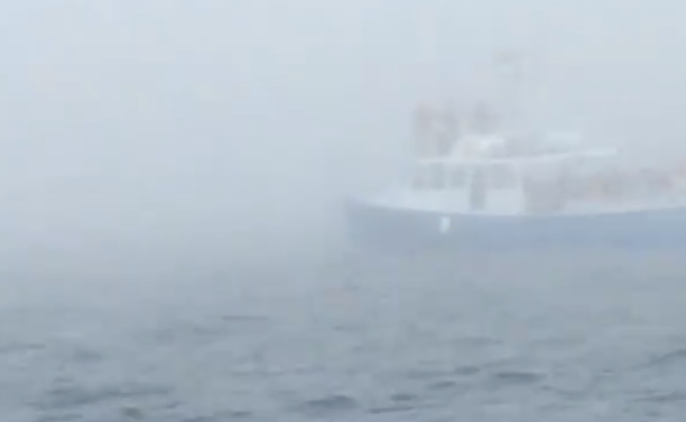 On the Atlantic coast, this bay is known to be the habitat for more than 12 species of whales. This increases the likelihood that whale watchers won't be disappointed in their quest to actually see one. Despite the fact that this spot inhabits all these whales, it still remains the "luck of the draw" as to whether tourists will actually be privy to a sighting.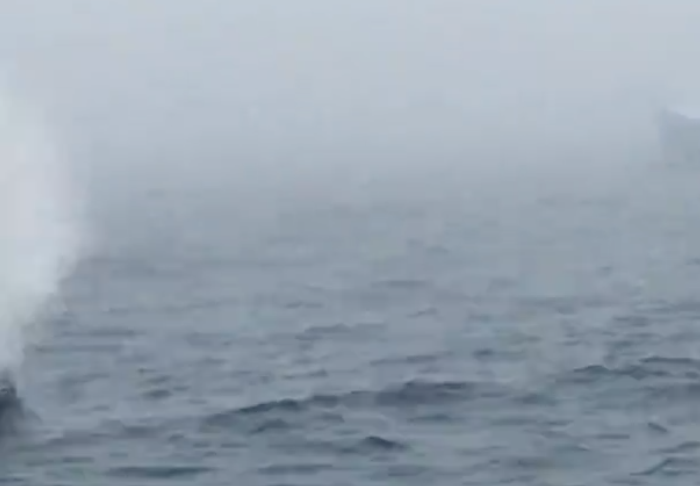 On this particular day, these whale watchers got the view of a lifetime! Luckily what they saw was captured on video, which allows all of us to enjoy this literally breathtaking appearance. A massive humpback whale, unbelievably close to their boat, flew into the air! The sight was both startling and completely exhilarating!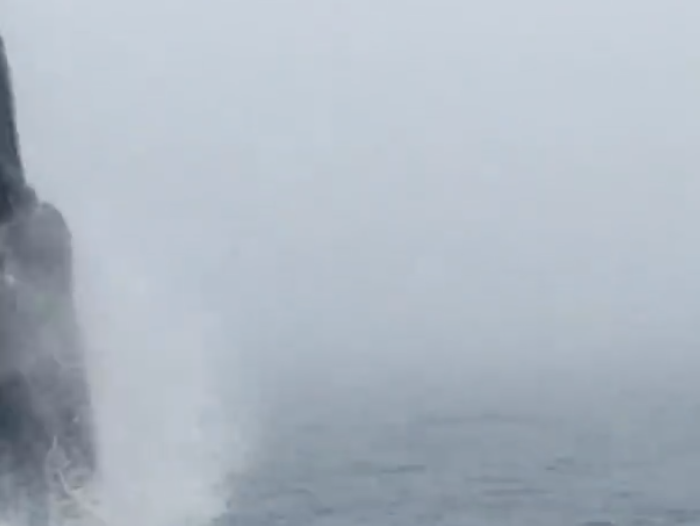 I hope you enjoy what you are about to see as much as I did. This was the best video I have seen all week. I hope one day I'll be able to witness something even close to this in person!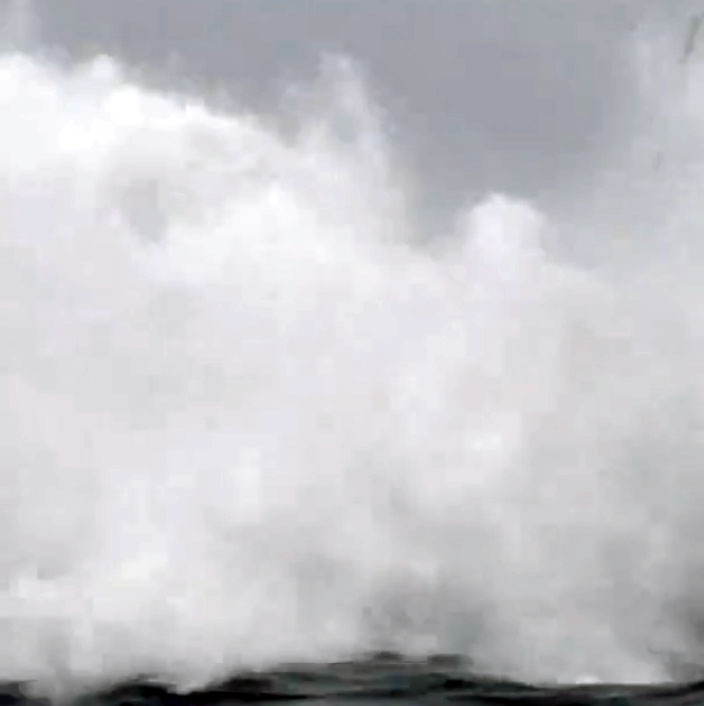 Please Share This With Family and Friends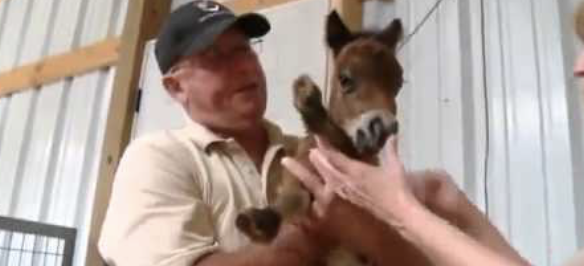 Before this miniature horse was born, she was expected to be a truly special and unique horse.  Named ITTY BITTY HOPE, by her owners Linda and Jim Woods, they and breeder Diana Gilger,  first "met" her during her mother's ultrasounds.  As the pregnancy progressed, they came to the realization that Hope would be one of the smallest horses on earth;  her mom barely looked pregnant!
In the video you are about to watch below, you will meet adorable Itty Bitty Hope, whom it turns out actually tied the world record for the smallest horse that has ever existed.  She is being socialized, by Diana and her family, to get her ready for the truly wonderful role she will play in peoples' lives.
You see, the Woods own a miniature horse therapy business, called "Mini Hooves of Love".   Horse therapy, for people trying to recover from severe trauma in their lives, has been done with normal size horses for decades.  When you get a look at darling little Hope, it will be easy for you to imagine her impact on people suffering from emotional damage.  The extreme emotional pain of PTSD on soldiers, and people who have suffered unthinkable abuse, has been eased tremendously through horse therapy.  Itty Bitty Hope, should indeed bring hope back, into the lives of many suffering people.
Please SHARE this wonderful story with your family and friends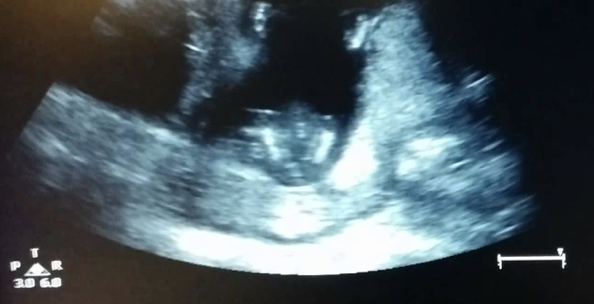 For first-time parents, seeing the images of their baby in utero, is both exciting and a bit scary.  All expectant parents are concerned that their child is developing normally.   Technicians and doctors point out the different body parts of the child, and often parents really can't tell what they are watching on the screen.
Well, this expectant mom and dad didn't have to pretend AT ALL, that what they were being told to look at, was comprehensible to them.  This is their 14-week ultrasound; their baby is growing healthfully in mom's womb.  As all parents they are tremendously relieved to hear this good news.
However, what happens next is beyond belief.  None of the professional staff  had every seen a baby do anything like this during an ultrasound.  The unborn child makes it perfectly clear to everyone that it is not only healthy, but quite Happy in the womb.
Get ready for a fantastically unexpected and unique moment that gets accompanied by a song by the giddy parents…This baby's got moves!
Please SHARE this with your friends and family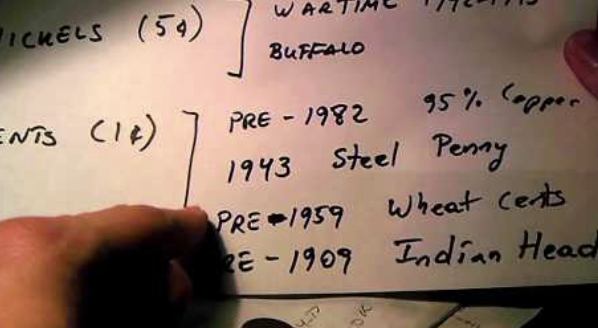 I don't know about you, but carrying around heavy change in my wallet, is both cumbersome and annoying.  Periodically, I empty it out and put it in a jar, and never look back.  In fact I have jars of coins all over my house.
This story has me thinking twice about ignoring that change!  You don't have to be a coin collector to have something of value just sitting there; there are many older coins still out there being used, that have a value far greater than you would think.
Here are some examples of what you should look for:
~ Unbelievably, a grease smudge existed in a coin pressing machine in Kansas, that produced a group of now rare quarters, each of which is worth $100 today!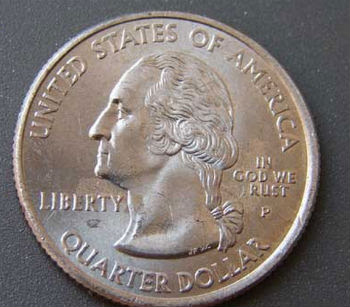 Image: US Mint
~ The state of Wisconsin pressed a series of quarters in 2004, that had a flaw. If you look at the front left leaf, you will see an extra line.  Today, the following coins are unbelievably worth $300!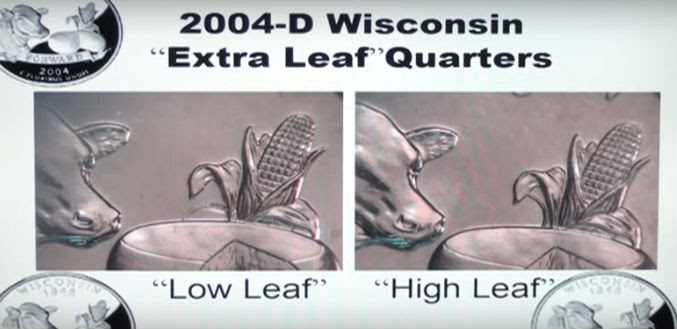 Image via: Youtube
~ During WWII there was a need to preserve copper.  As such, the United States printed steel pennies in 1943.  Their worth today?  $10 each!!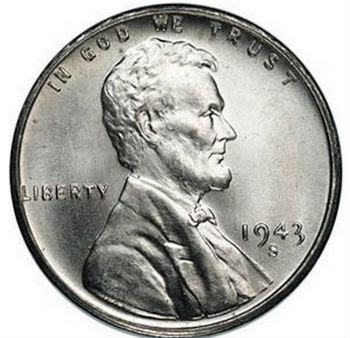 Image via: US Mint
~ Check to see if you have any half dollars that were printed between 1948 to 1963.  With Benjamin Franklin's face on the front?  They are each worth $125 today!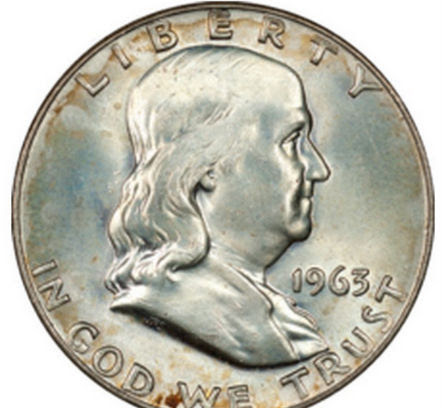 Image via: US Mint
~ If you are fortunate enough to have a silver quarter printed between 1932 and 1964, you are $65 richer!
WATCH The Video below for more information:
Please SHARE This With Family and Friends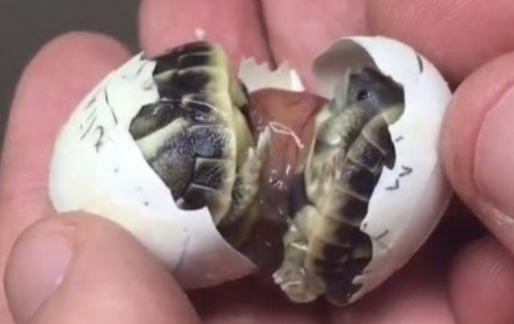 Baby tortoises are known as hatchlings.  Like all other species, two babies can form in one egg; the twins in the upcoming video, were the hatchlings of a Western Hermann tortoise.  As the tortoise was giving birth at the Garden State Tortoise Center, it's founder, Chris Leone, noticed that the larger of the two hatchlings was struggling.
The two babies were sharing the same yolk sac and couldn't detach.  Although intervening in such circumstances is not the usual go-to for Leone, he made a judgement call when observing the struggle that was occurring.  He felt that neither twin would survive without help separating.  It was necessary to wait for the yolk sac to be absorbed before he could intervene.
The procedure he used is a very delicate one.  Watching him, (with the aid of an assistant to hold the hatchlings still), use a piece of unwaxed plain dental floss to help them to naturally detach, was amazing.  The video below shows them doing so, in an incubator, after being placed on moist paper towels.  Within a few days they were able to separate.  They were eating and drinking well. These adorable little twins are thriving, thanks to Leone's good judgement call.
Please SHARE this unusual footage with your animal lover friends and family on Facebook