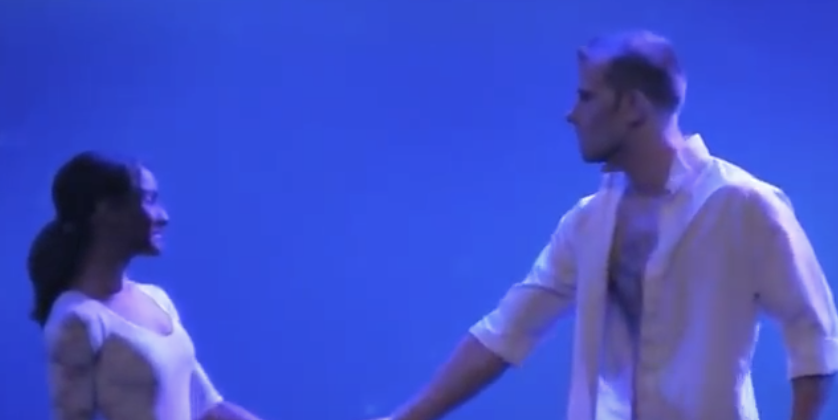 The grace and strength in this performance is the result of a lifetime of dedication. Detailed diet and exercise regiments practiced every day, all day, is the only way this precision could be accomplished. The love for the work is the motivation for such devotion and these two delivered flawlessly.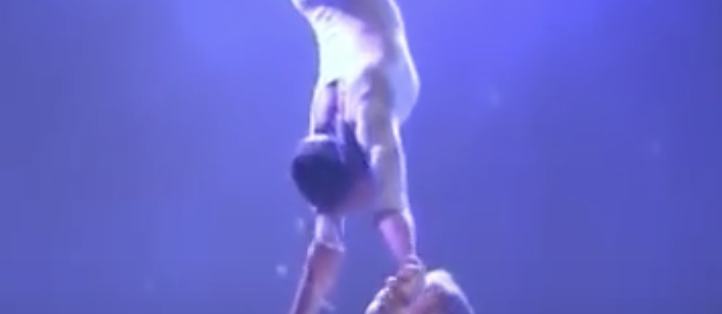 Their timing and endurance are impeccable! To witness the performance fills the viewer with a myriad of emotion; inspiration, awe, peace, and fondness for the couple's bond.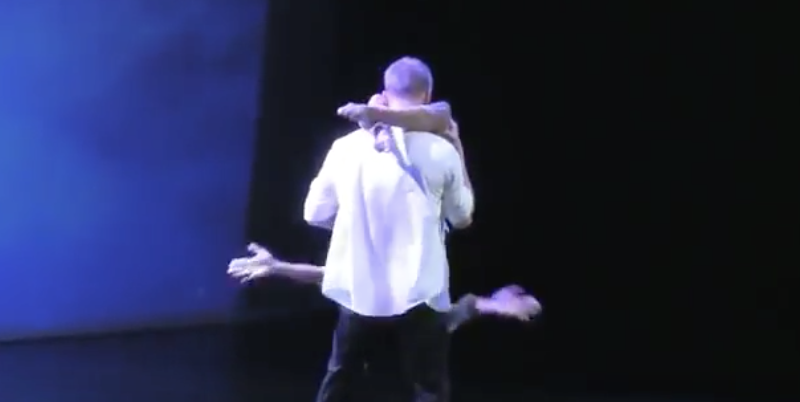 Together Nicolas Besnard and Shenea Booth composed this beautiful act, and together they are Duo MainTenanT. The synchronicity of the man and woman is a perfect display of two becoming one.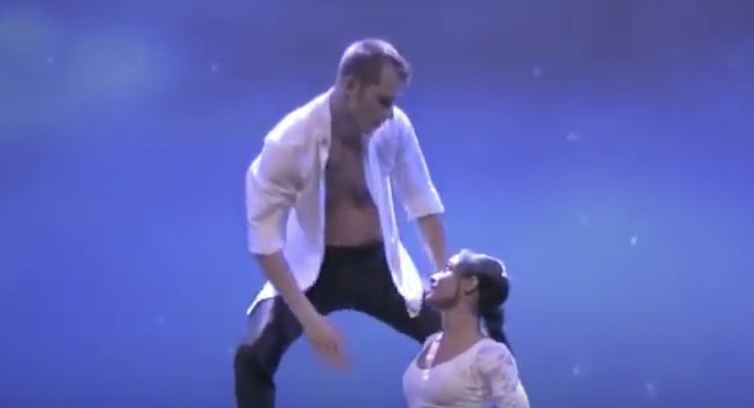 In this work they blend together with flowing perfection, building off of each other through the process. The show could not be altered in any way. Each move seamlessly introduces the next, like watching two vibrant butterflies playing in the wind.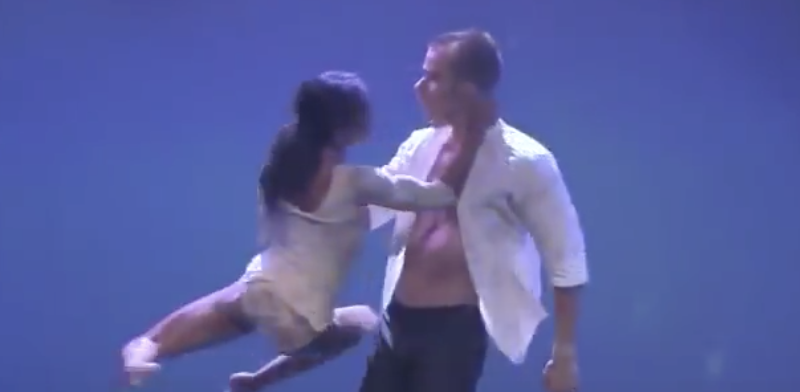 Nicolas, who was a performer in the Cirque du Soleil show Zumanity, grew his art at the National Circus School and the University of Dance in Montreal. He has displayed his talent globally, traveling for live acts and TV shows.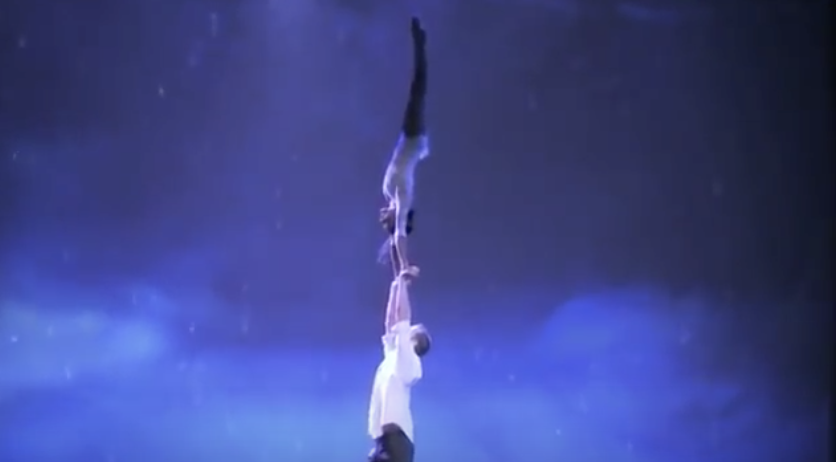 Shenea Booth is equally as accomplished in such endeavors as Dancing With The Stars, So You Think You Can Dance, America's Got Talent, Cirque du Soleil, and so much more. She is even a former two time World Champion in Acrobatic Gymnastics! Together their expertise make a stunning masterpiece for all to enjoy.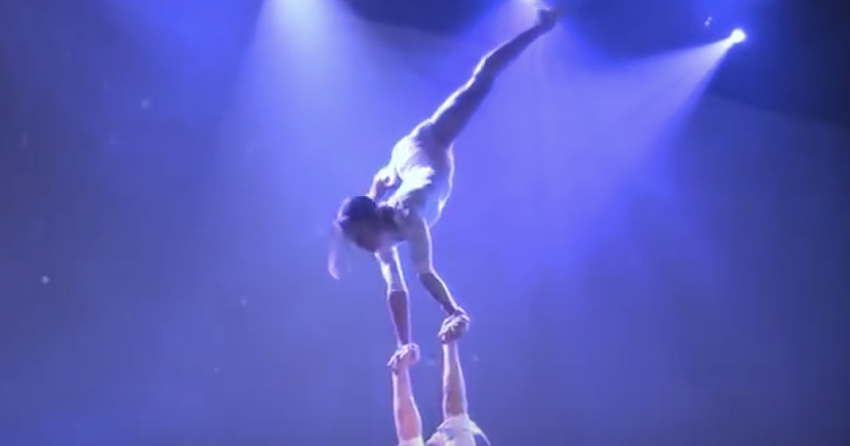 Please Share This Mesmerizing Performance With Friends and Family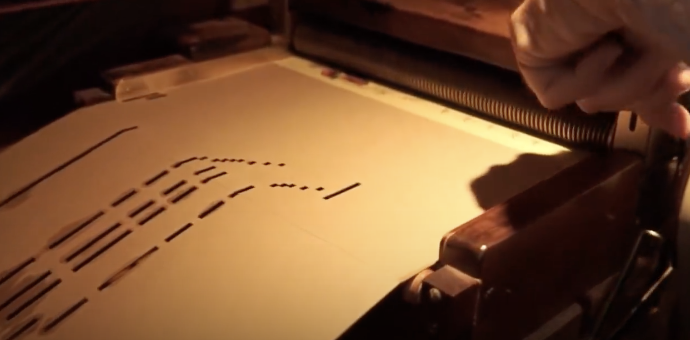 You have never heard Queen's Bohemian Rhapsody like this before! What do you get when you combine one of the most popular rock songs of all time with a 110 year old, beautifully crafted and meticulously maintained Marenghi fairground organ? Pure magic! But don't take my word for it, watch the video and find out for yourself!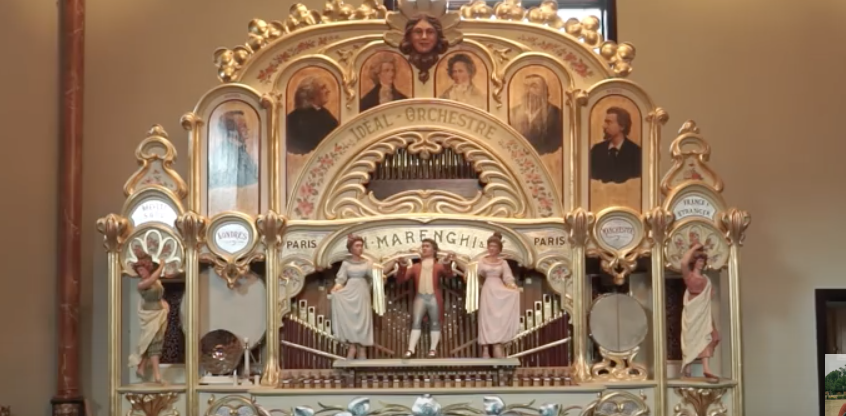 Bohemian Rhapsody was written in 1975 by Freddie Mercury for Queen's album A Night at the Opera. It quickly became a huge success, staying at the top of the charts and selling over a million albums in less than a year.  The song has become one of the best selling singles of all time, due in part to its prominent role in the film Wayne's World.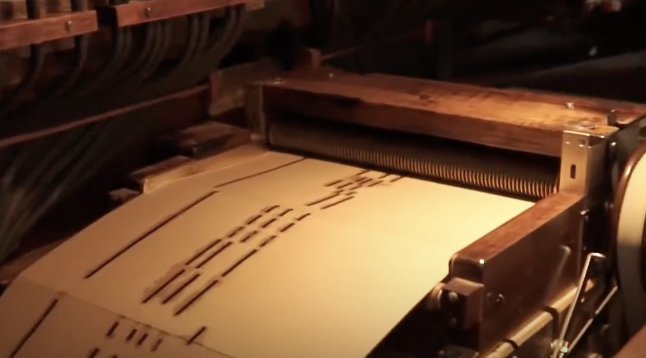 When it was originally recorded, it was the most expensive single ever recorded. Mercury was never willing to explain the cryptic lyrics, other than saying they are about relationships, and the band has respected his secrecy ever since his untimely death.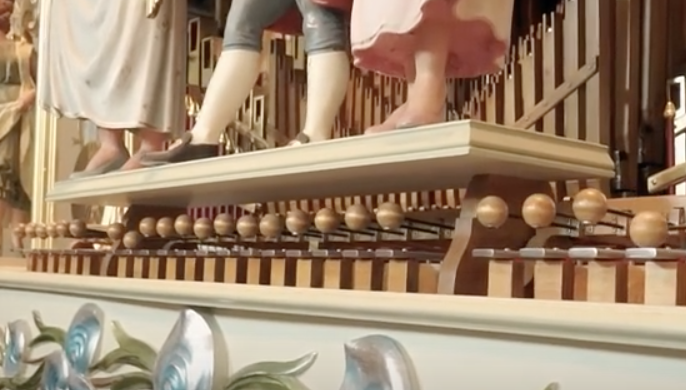 The fabulous organ featured in the video is a 110 year old, 81 key Marenghi fairground organ. Built in Paris, France in 1905, its beautiful sound is produced by more than 350 organ pipes.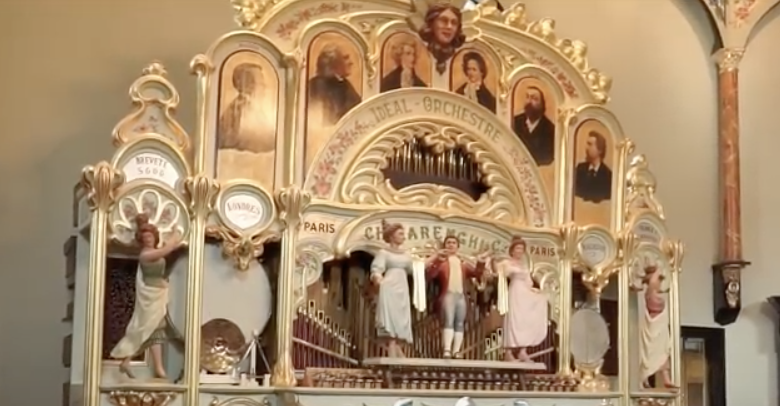 How does this version compare to other versions you have heard? Let us know.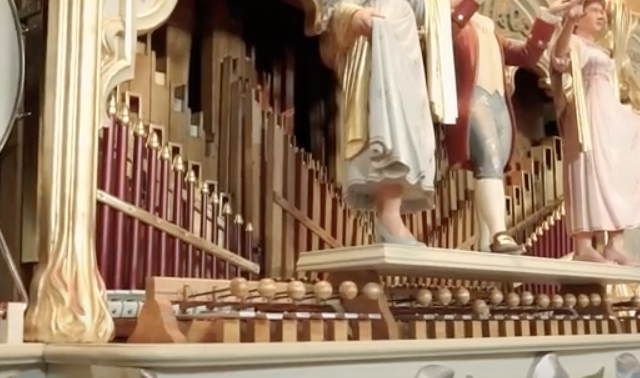 Please Share This Incredible Rendition Of "Bohemian Rhapsody" With Family and Friends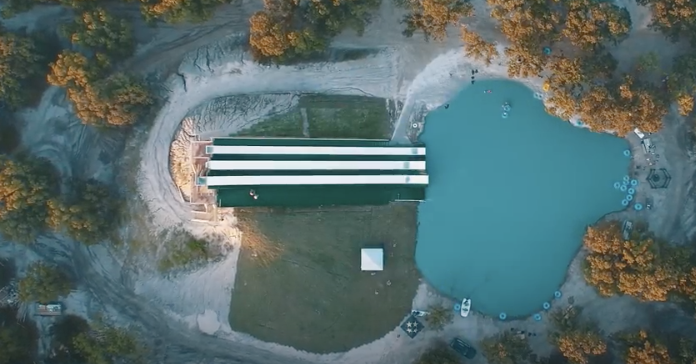 This is the coolest water slide I have ever seen, it looks like so much fun! When I was a kid, I looked forward to three things: Christmas, candy and water parks. I'll never forget the adrenaline rush I felt when the slide dropped suddenly away and only air could be found beneath me, or the crushing g-forces as I flew around a blind curve in a tunnel.

I would be so excited the few times a year I was lucky enough to go that I would ride all day without even stopping to eat. Now that I am older, I haven't gone to a water park in years, but this water slide has breathed new life into the spark of wonder that still remains from my childhood days.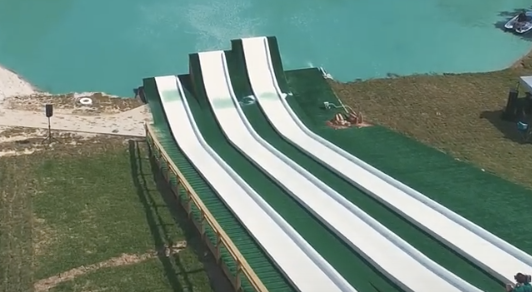 This magnificent slide is located in Waco, Texas at BSR wake park. In addition to the awesome waterslides, they operate a wakeboard park that pulls riders on cables for a boat-free experience.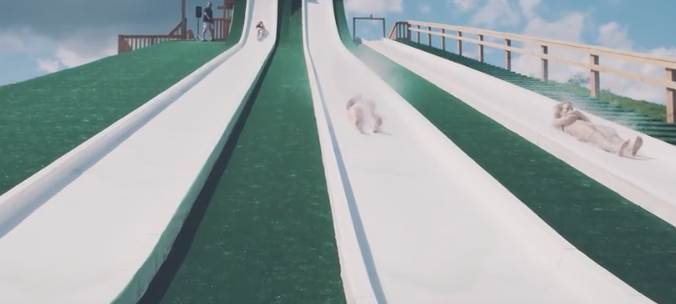 What sets this slide apart from the rest is its thrill-inducing ramps that launch the rider high into the air, where many of the braver and more acrobatic enthusiasts perform flips and shit. The park, which was voted the #1 wake park in the US in 2013, built the slide with three channels side by side, each with a different sized ramp at the end.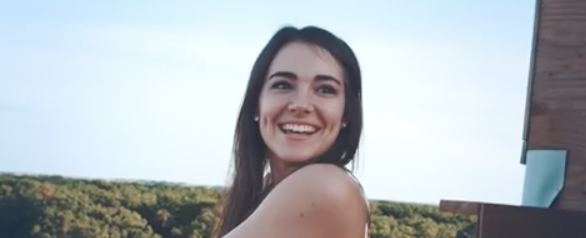 The largest of the three chutes, dubbed "Royal Flush", is touted as the world's longest and tallest chute water slide. Adrenaline junkies rush down the slide in all manner of ways: head first, feet first, on tubes and even on a bicycle, finishing in a spectacular, gravity defying arc before hitting the water with a splash.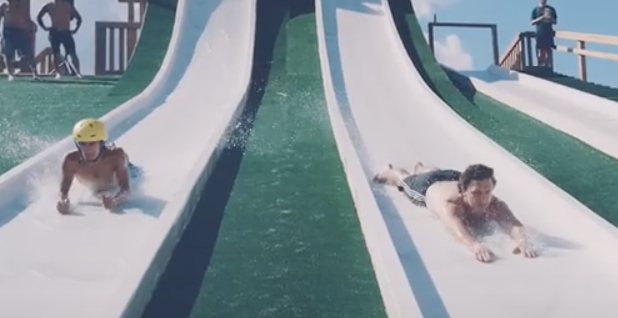 I don't know about you, but after seeing this video I know where I'm headed the next time I'm in Texas! Let us know how cool you think this slide is in the comments.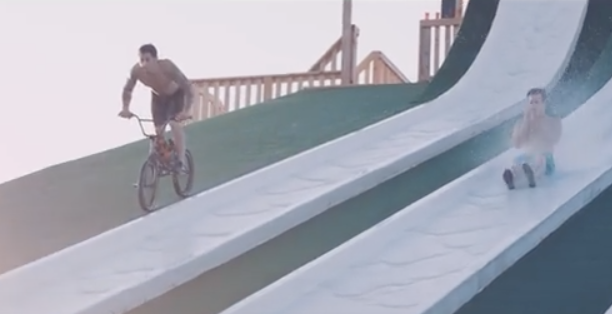 Please Share With Family and Friends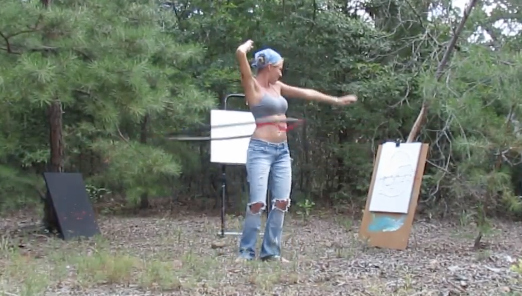 When she arrived at Harvest Music Festival a few years ago, Katie Sunshine had no idea her life would be changed completely by the end of the weekend. She was just there to have fun and listen to music, just like most of her fellow revelers, until something caught her eye that hasn't let go since. Spinning and twirling before her was the most beautiful sight she had ever seen: a hula hoop girl! Transfixed, she knew from that moment on that she would do whatever it took to become one of those beautiful, mesmerizing fairies.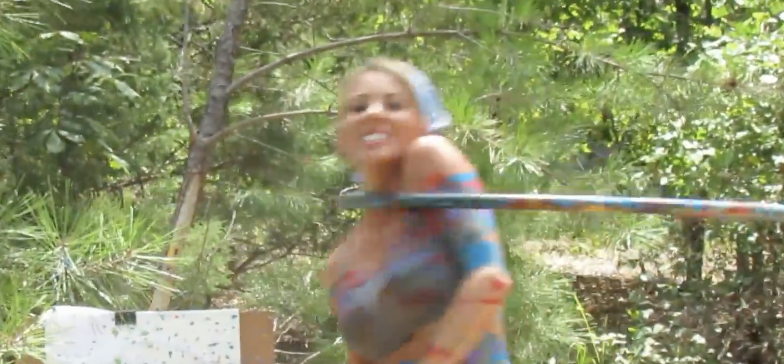 For the rest of the festival, hula hooping was all she could think about, and upon arriving home she promptly went to the store and picked one up. After that, as she says, "the rest is history". She started practicing in earnest, taking advantage of every available moment to improve her skills as quickly as possible.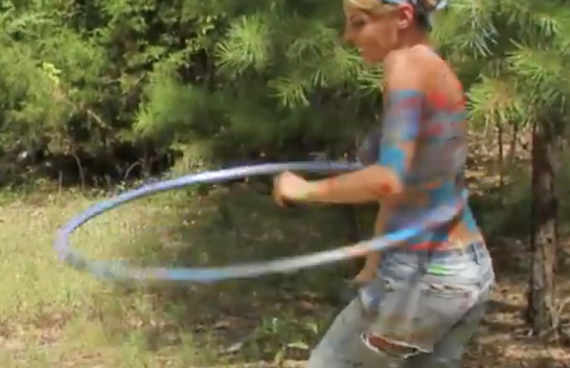 Pretty soon her practice started to pay off, and she was truly becoming a real hula hoop girl just like she had seen on that fateful day. But now that she had so much momentum, she wasn't about to stop there.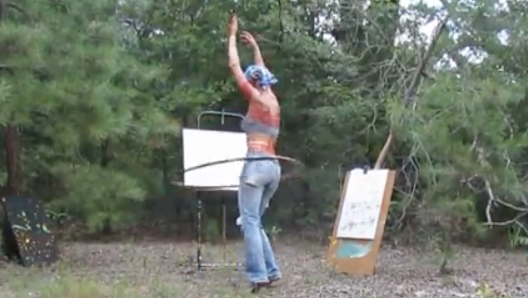 As her beautiful obsession progressed, she became more creative, making her own hoops and incorporating the sport into her art projects. She came up with the idea to design and create a hula hoop that could be filled with paint, with holes in just the right places to allow paint to spray out as she danced.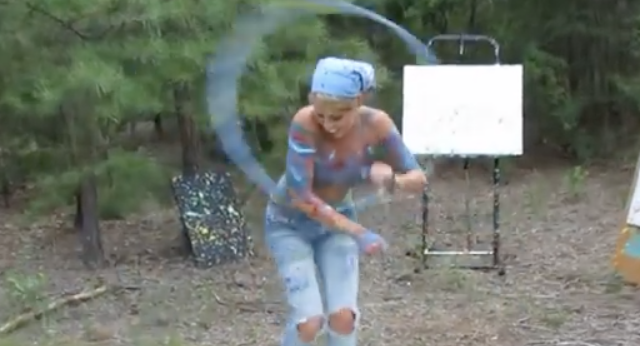 After watching this video, it's hard to say whether the paintings or the whirling process she goes through to create them is more enthralling!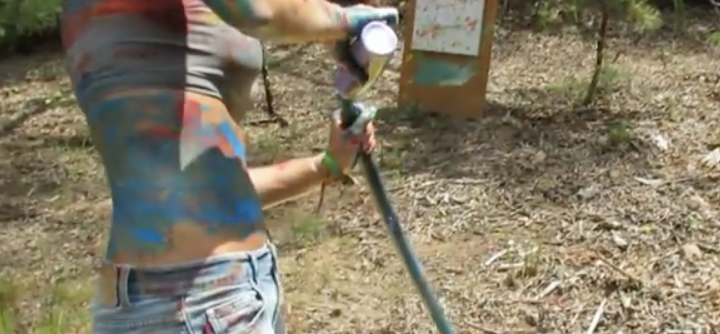 Please Share Katie's beautiful creative process with your friends and family! 🙂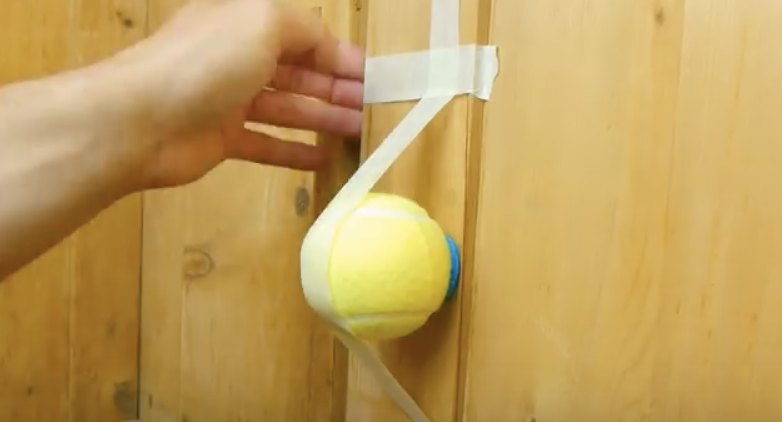 It can be a pain in the butt when you have to hang things up or secure items into place. Most adhesives, like tapes and glues, are hard to work with and end up getting all over the place. Plus, they often leave behind a sticky residue that can ruin nice furniture and walls. Not to mention how ugly and unpolished they end up looking.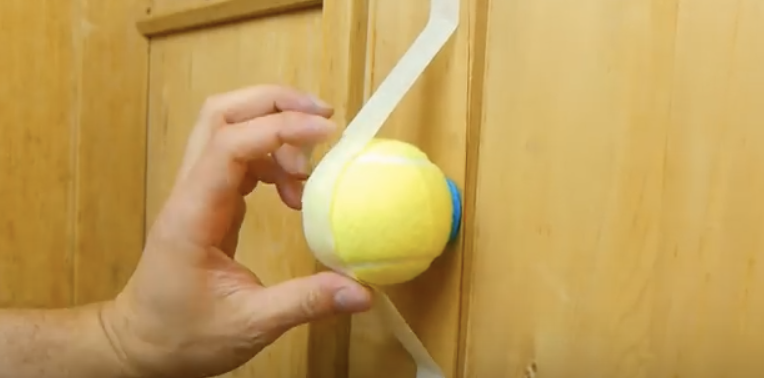 Instead of using the less than ideal sticky options you are used to seeing, try Sugru. It's a new product that is billed as a glue that you can mold and work into shape. After a short time it sets and ends up drying into a flexible, strong rubber. YouTuber DaveHax created a short video that illustrates all the different ways to use Sugru and this stuff looks like a do-it-yourselfer's dream.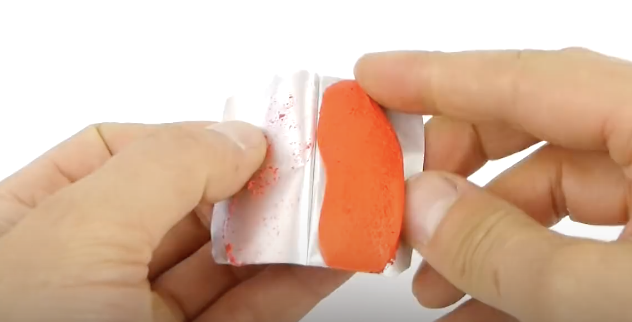 The first thing he did was use it to repair things, such as a frayed cable. All he needed to do was wrap some Sugru around the broke part, wait a couple of hours, and that's it. The cable was salvaged and stronger than ever, thus eliminating the need to buy a pricey replacement. Then he demonstrated how Sugru can easily fix holes in shoes by simply smearing it into the rips.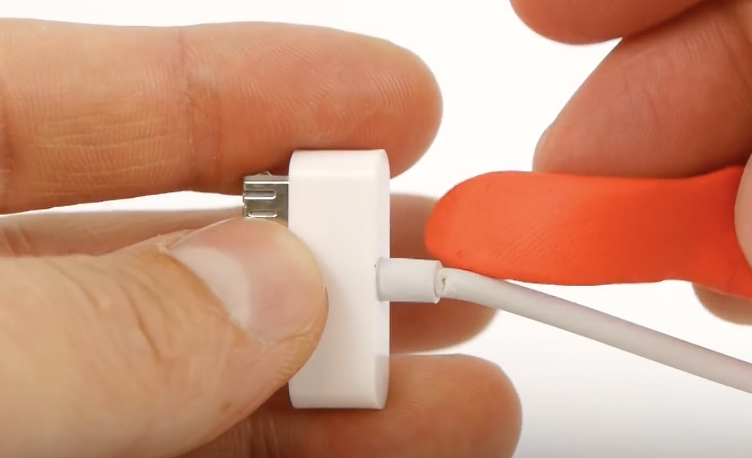 Once it sets the shoes won't keep tearing and are even waterproof. Other cool uses for Sugru include customizing keys by wrapping some around the top part, and color coat individual ones, to easily tell them apart. You can even place the rubber-glue on smooth surfaces, like porcelain, and make convenient toothbrush holders.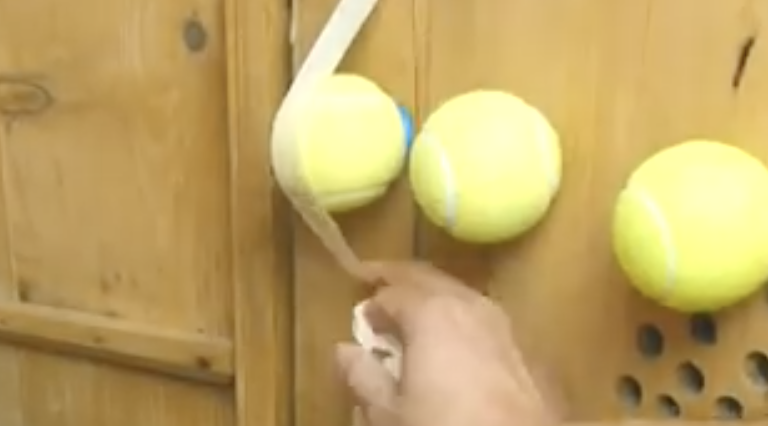 Then there was the tennis ball trick that turned out to be a clever way to store shoes. Just stick some Sugru onto a tennis ball and attach it to some on the inside of a cabinet door. Place some tape over the glued ball to hold it in place while it sets, then remove it the next day. Now you can hang up shoes on the inside of the closet door and make use of space you were unable to before! I love this idea and have to try this.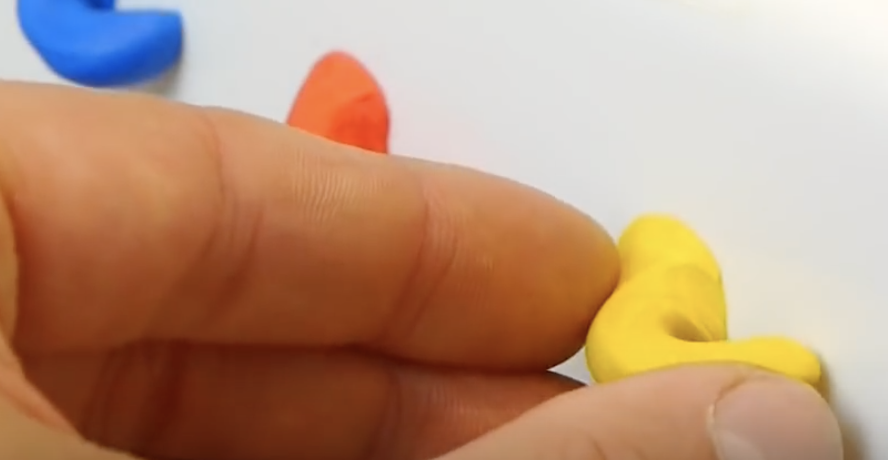 Please Share With Family and Friends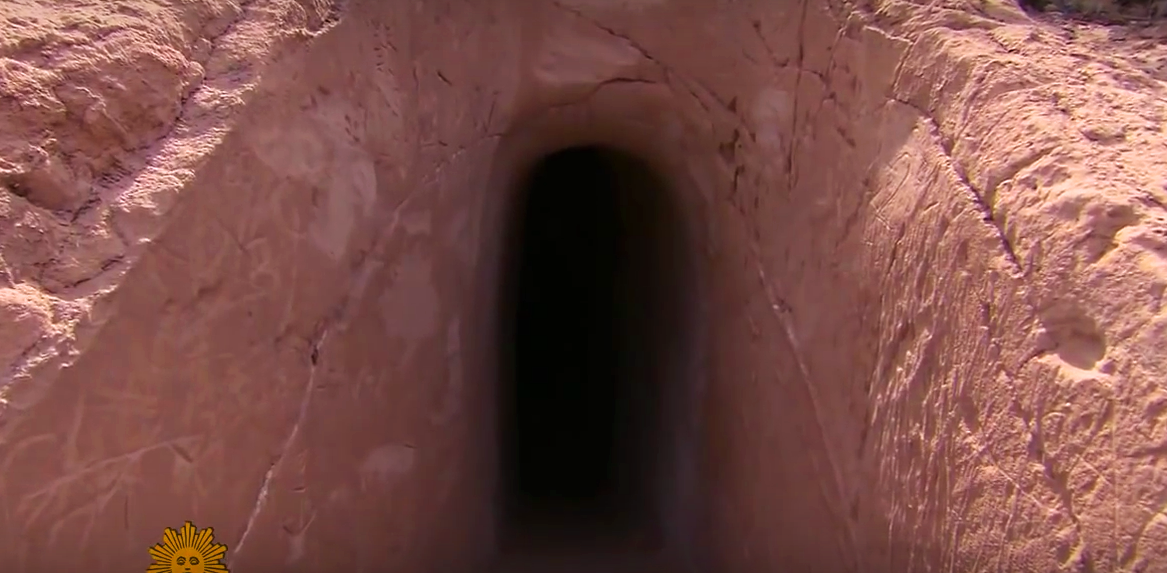 In the high desert of Northern New Mexico, you can hear the sounds of a man entranced in his work underground in a cave.  You will see a small entry that opens into a cavern, where Ra Paulette has spent the last 25 years carving New Mexico's sandstone into magnificent art. He's spent years doing this work with the company of only his dog.
When asked if he is a man obsessed with cave digging, he gives the really thoughtful response: "Is a child obsessed with play?"  He waxes on to say, that when you love what you are doing, you are driven to do it all the time.  He sees his majestic pieces as environmental projects; his goal is to inspire people such that they open up emotionally, in response to the enormity and power of what his carvings evoke.
It can be said that he has created magic in the underground caves that he has carved.  They are at once intimate and overwhelming.  Interestingly, Ra doesn't see himself as an artist, but simply as a man expressing his sense of wonder in a passionate way.  I would beg to differ with his opinion that he is not an artist.  What he has created, is livable art of unbelievable power.
The video you are about to watch tells the rest of his story, and gives you a tour  of his magnificent caves.  Unbelievably, his work had no notoriety until a filmmaker asked to do a documentary about Ra.  Called "Cave Digger", the film ended up winning an academy award!  Please share your reactions to this story of peaceful man who's purpose was a dedication to his craft.  I can guarantee that you are about to view something you have never seen before.
Please SHARE this Mind-Blowing Beauty with your friends and family on Facebook