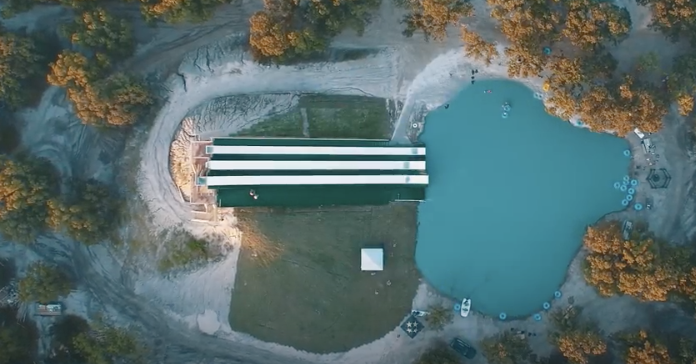 This is the coolest water slide I have ever seen, it looks like so much fun! When I was a kid, I looked forward to three things: Christmas, candy and water parks. I'll never forget the adrenaline rush I felt when the slide dropped suddenly away and only air could be found beneath me, or the crushing g-forces as I flew around a blind curve in a tunnel.

I would be so excited the few times a year I was lucky enough to go that I would ride all day without even stopping to eat. Now that I am older, I haven't gone to a water park in years, but this water slide has breathed new life into the spark of wonder that still remains from my childhood days.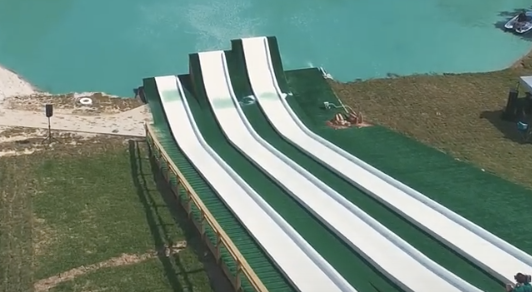 This magnificent slide is located in Waco, Texas at BSR wake park. In addition to the awesome waterslides, they operate a wakeboard park that pulls riders on cables for a boat-free experience.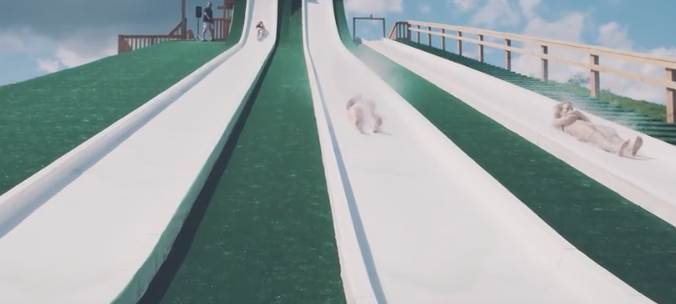 What sets this slide apart from the rest is its thrill-inducing ramps that launch the rider high into the air, where many of the braver and more acrobatic enthusiasts perform flips and shit. The park, which was voted the #1 wake park in the US in 2013, built the slide with three channels side by side, each with a different sized ramp at the end.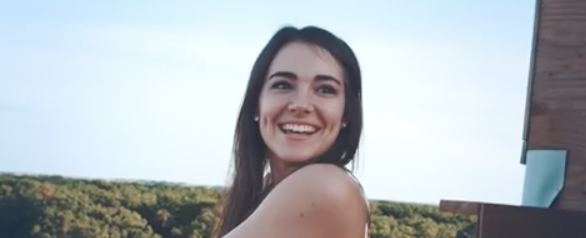 The largest of the three chutes, dubbed "Royal Flush", is touted as the world's longest and tallest chute water slide. Adrenaline junkies rush down the slide in all manner of ways: head first, feet first, on tubes and even on a bicycle, finishing in a spectacular, gravity defying arc before hitting the water with a splash.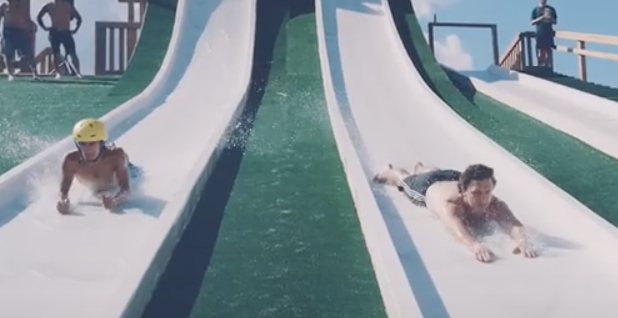 I don't know about you, but after seeing this video I know where I'm headed the next time I'm in Texas! Let us know how cool you think this slide is in the comments.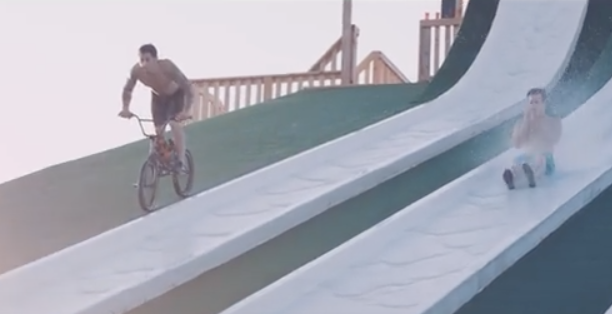 Please Share With Family and Friends