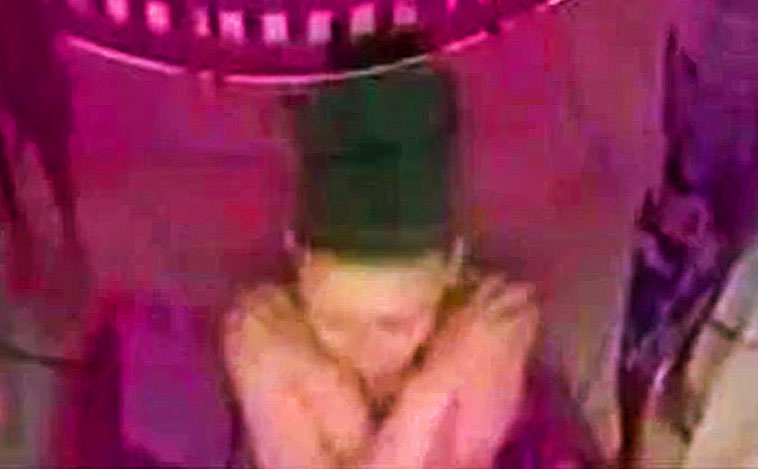 image via – youtube.com
When you're a kid, one of the most fun things you can do in the summer is visit an amusement park.  The rides are super exciting, the attractions are engaging and unique, and the food and snack options are usually tasty and delicious.  Amusement parks are meant to be wildly entertaining and fun for the whole family and safety is always one of the top priorities at such places.  While parks are regulated closely and many feature safety checks beyond what is required, there are some things that people simply cannot prepare for.   
When Tina and Gerry Eisenbeis took their 10-year-old daughter London to Zehnder's Splash Village in Frankenmuth, Michigan they never imagined that the day would end in tragedy.  London had been waiting to ride one of the water slides at the park and since she had finally reached the height requirement of 48 inches, she was more than ready to go. The 273 foot slide was the parks tallest one and shortly before she went on it Landon spoke on video about how excited she was.
As London prepared to go down the slide she turned to her dad and smiled widely, gave him a thumbs up, and then set off down the tube.  The ride only lasts about 7 seconds but by the time she came out the other end, she was already in cardiac arrest. The excitement from the water slide had thrown her heart into an abnormal rhythm where it was beating chaotically.  
After being rushed to the hospital her family found out that she had suffered from Long QT syndrome.  Long QT syndrome is an inherited heart rhythm disorder that can cause fast chaotic heartbeats, palpitations, fainting, drowning, or sudden death.  The condition can trigger sudden fainting or seizures and if the heart beats erratically for too long, it can lead to sudden death. In most cases the condition is treated with medication but sometimes surgery is a better option where a device is implanted to help manage it.  However, many people are completely unaware that they even have it, they don't show any of the common signs or symptoms. Oftentimes it's only discovered after genetic testing or learning it through family history and EKG results.
Doctors say that in Landon's case, excitement caused her heart to beat erratically and abnormally.  The anticipation and adrenaline from going down the water slide was simply too much for her heart to take.  Despite being airlifted to the University of Michigan's Children's Hospital, London died nine days later after suffering severe brain damage from a lack of oxygen.  
While her parents were shocked and heartbroken, they are trying to spread awareness of the condition and advocate for better safety measures and training for park employees.  They started a non-profit in her name, the London Strong Foundation, where they offer CPR training courses. They also believe that defibrillators should be readily available and onsite, with workers trained to use them.  For now they are simply focused on getting the word out and preventing what happened to their daughter from happening to other children and unsuspecting families. 
Watch the video below for the full story:
Please SHARE This With Family and Friends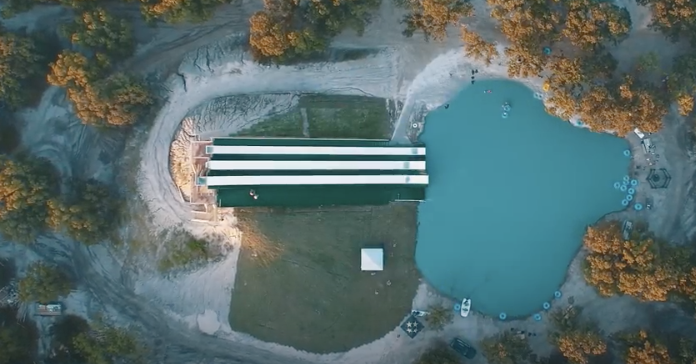 This is the coolest water slide I have ever seen, it looks like so much fun! When I was a kid, I looked forward to three things: Christmas, candy and water parks. I'll never forget the adrenaline rush I felt when the slide dropped suddenly away and only air could be found beneath me, or the crushing g-forces as I flew around a blind curve in a tunnel.

I would be so excited the few times a year I was lucky enough to go that I would ride all day without even stopping to eat. Now that I am older, I haven't gone to a water park in years, but this water slide has breathed new life into the spark of wonder that still remains from my childhood days.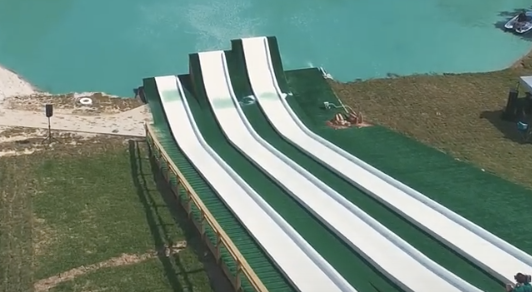 This magnificent slide is located in Waco, Texas at BSR wake park. In addition to the awesome waterslides, they operate a wakeboard park that pulls riders on cables for a boat-free experience.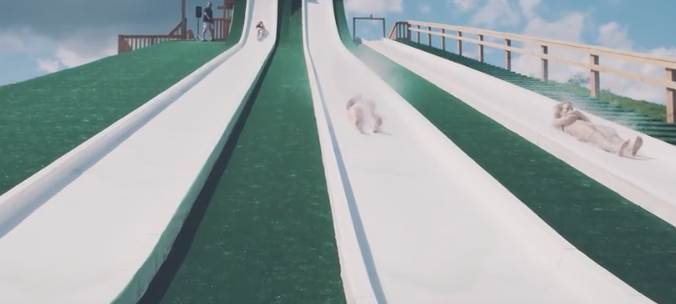 What sets this slide apart from the rest is its thrill-inducing ramps that launch the rider high into the air, where many of the braver and more acrobatic enthusiasts perform flips and shit. The park, which was voted the #1 wake park in the US in 2013, built the slide with three channels side by side, each with a different sized ramp at the end.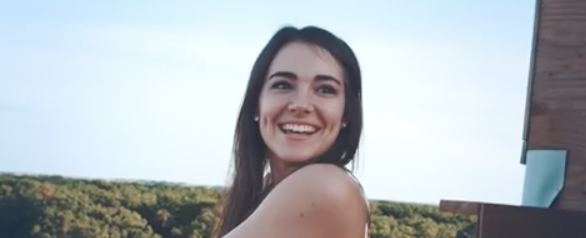 The largest of the three chutes, dubbed "Royal Flush", is touted as the world's longest and tallest chute water slide. Adrenaline junkies rush down the slide in all manner of ways: head first, feet first, on tubes and even on a bicycle, finishing in a spectacular, gravity defying arc before hitting the water with a splash.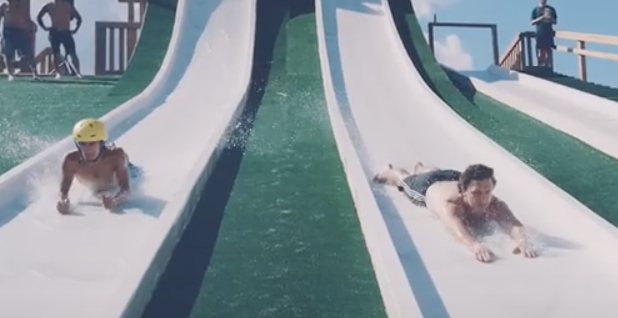 I don't know about you, but after seeing this video I know where I'm headed the next time I'm in Texas! Let us know how cool you think this slide is in the comments.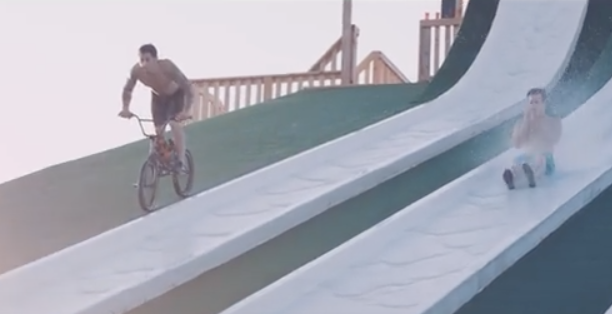 Please Share With Family and Friends