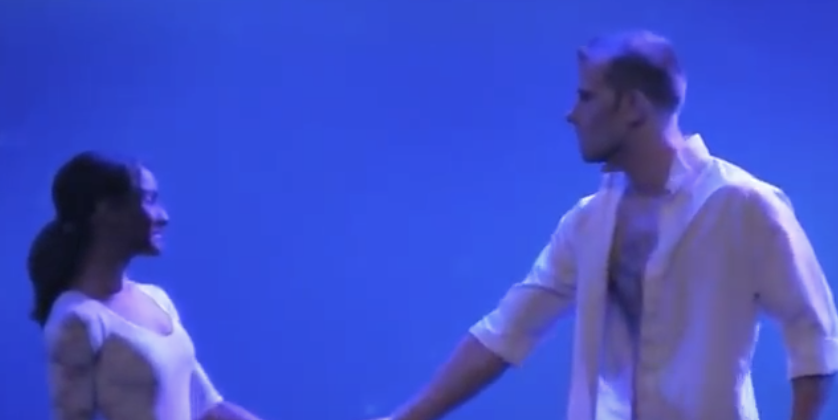 The grace and strength in this performance is the result of a lifetime of dedication. Detailed diet and exercise regiments practiced every day, all day, is the only way this precision could be accomplished. The love for the work is the motivation for such devotion and these two delivered flawlessly.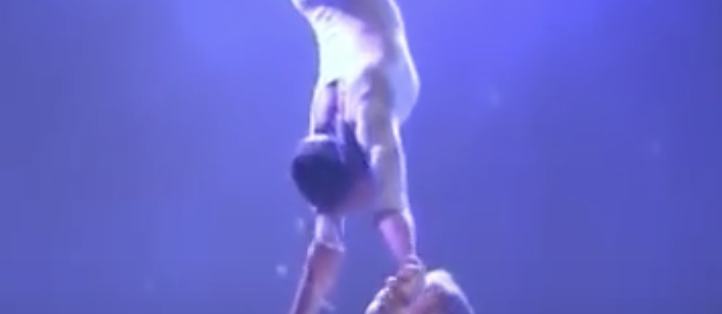 Their timing and endurance are impeccable! To witness the performance fills the viewer with a myriad of emotion; inspiration, awe, peace, and fondness for the couple's bond.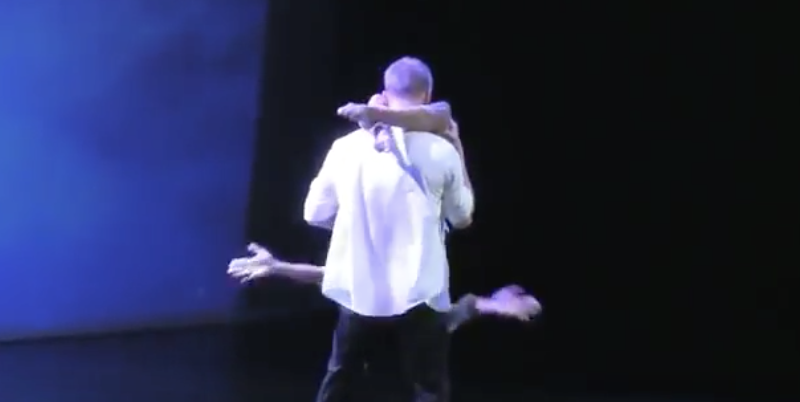 Together Nicolas Besnard and Shenea Booth composed this beautiful act, and together they are Duo MainTenanT. The synchronicity of the man and woman is a perfect display of two becoming one.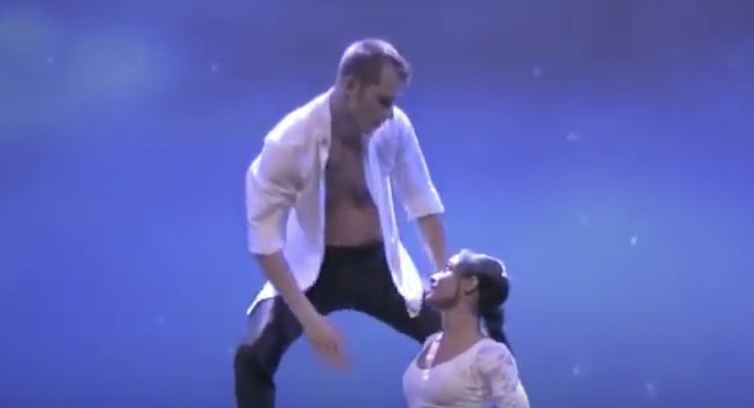 In this work they blend together with flowing perfection, building off of each other through the process. The show could not be altered in any way. Each move seamlessly introduces the next, like watching two vibrant butterflies playing in the wind.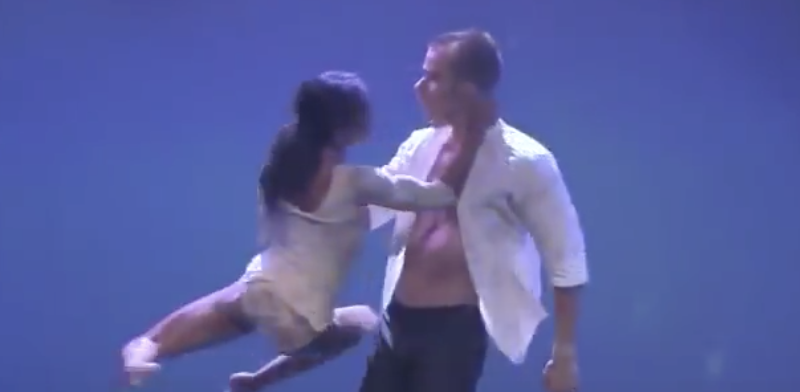 Nicolas, who was a performer in the Cirque du Soleil show Zumanity, grew his art at the National Circus School and the University of Dance in Montreal. He has displayed his talent globally, traveling for live acts and TV shows.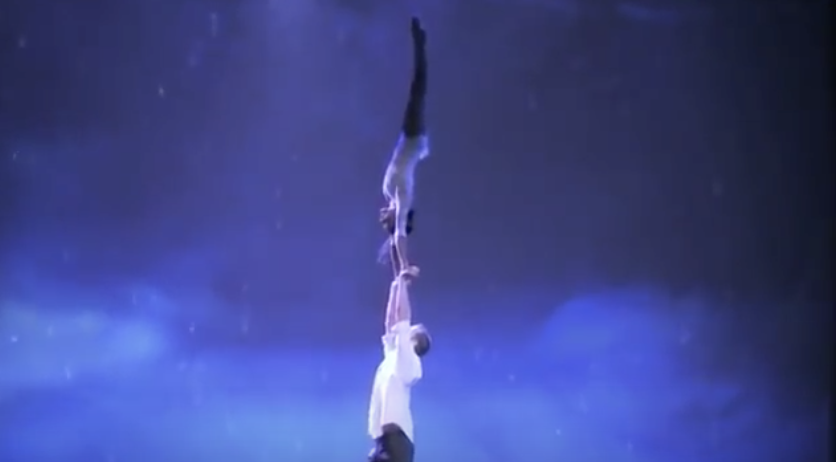 Shenea Booth is equally as accomplished in such endeavors as Dancing With The Stars, So You Think You Can Dance, America's Got Talent, Cirque du Soleil, and so much more. She is even a former two time World Champion in Acrobatic Gymnastics! Together their expertise make a stunning masterpiece for all to enjoy.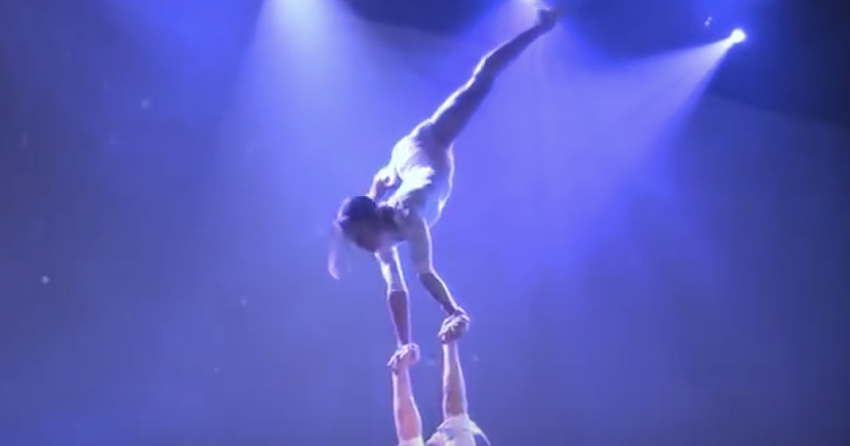 Please Share This Mesmerizing Performance With Friends and Family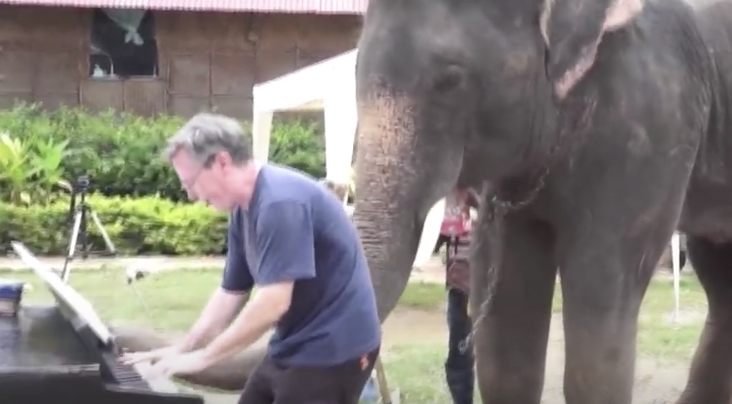 They say an elephant never forgets.  I say I will never forget this enormously talented elephant.  His name is Peter and he plays piano better than most rookies do, considering that he is not trained, bribed, or forced in any way to partake in creating his tunes.  What you see on the video is him jumping in on the keys spontaneously and under his own free will.  Peter's reaction was caught during an evening encounter with a visiting pianist, Paul Barton, who traveled to his home at the Royal Elephant Kraal in Ayutthaya, Thailand.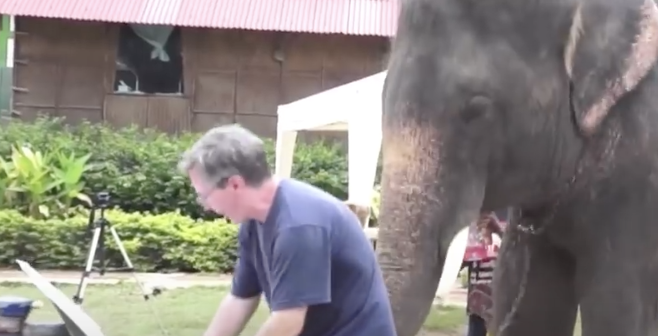 When Mr. Barton started playing the piano, Peter started to boogie.  The elephant joined his visitor for a duet and happily pounded his trunk on the keys to hit the high notes.  All the while he bopped his massive head up and down and swayed to the beat.  At one point, even his friend got in on the action and shook her behind to the melody right alongside him.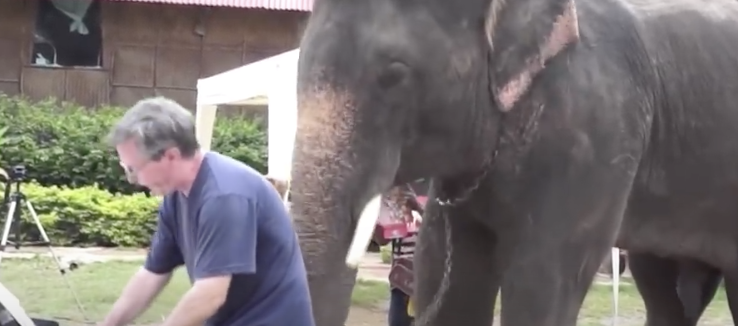 Peter noticeably flapped his ears back and forth, a common way to express joy and excitement.  He also seems to be making chirping sounds.  Captive elephants have learned to associate chirping with food rewards from their mahouts.  This is because humans find the chirps to be cute and charming, so when they make the sounds it is them asking for bananas, food, and other tasty treats.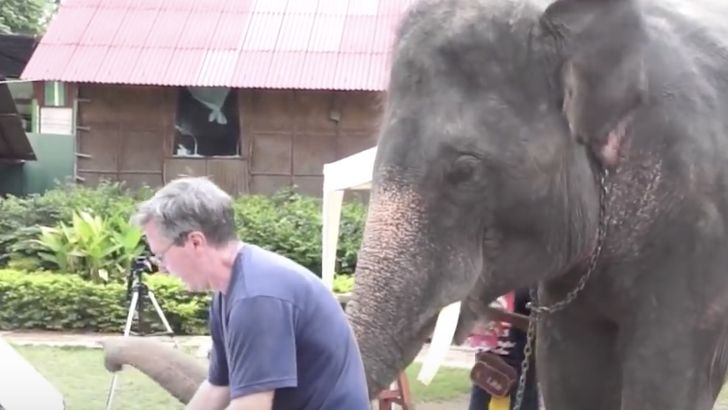 Speaking of mahouts, the man in the background filming with a tablet is Pat, Peter's 24/7 caretaker.  He is responsible for his elephant friend's health, safety, and as protection against other potentially aggressive bull elephants.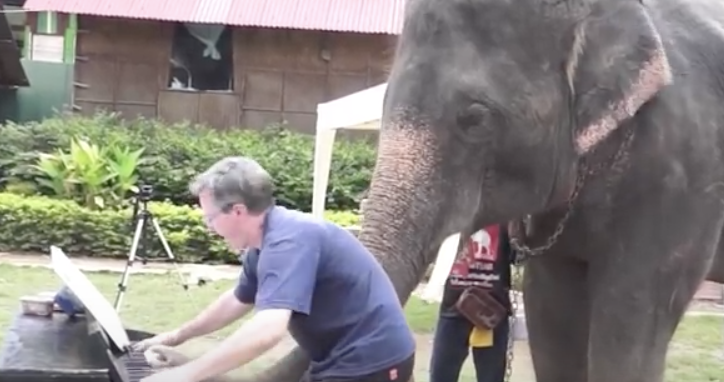 The two share a remarkably close bond and he is not prodding Peter in this clip. He is actually reminding his giant friend to be aware of his size and to not get carried away as he has in the past.  On those occasions Peter ended up smashing the keys in his excitement, so his mahout knows to step in when, and if, necessary.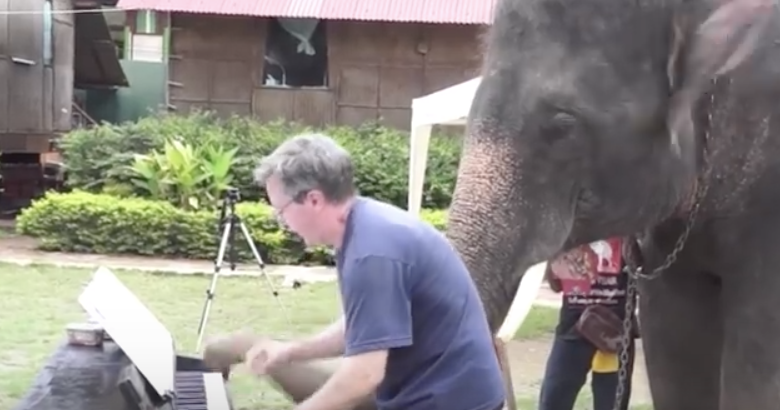 My favorite part is towards the end when Mr. Barton turns to his new virtuoso and gives his trunk a high five.  They share a moment before he commends him on the performance and tells him "good job."  What a memorable encounter for both of them!  Watch the clip to truly appreciate it: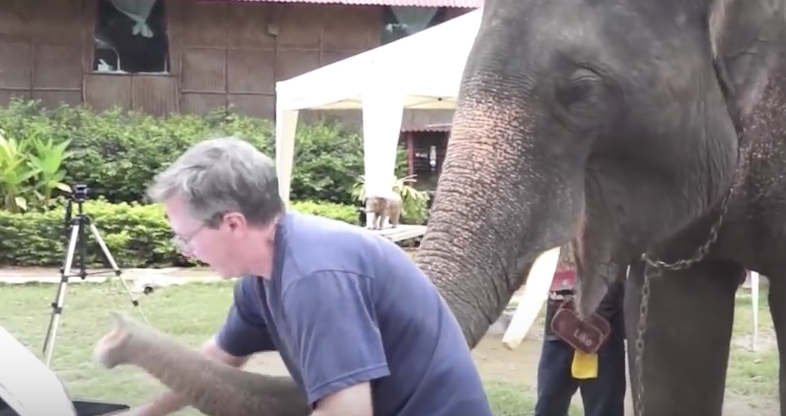 Please SHARE With Family and Friends