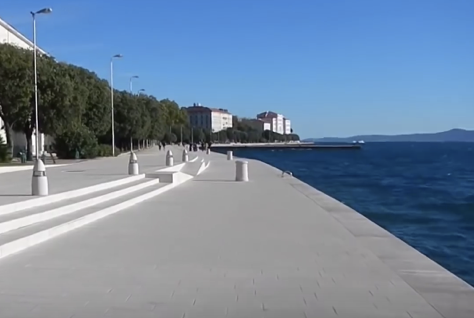 image via – youtube.com
In Zadar, Croatia, you can be serenaded by the water as you stroll down the boardwalk. There is an inventive architectural creation which allows notes to be played by the wind of the waves through a tube like structure.
Pipes underlie a set of large marble steps, making the sea organ expansive and majestic. Not quite melodic, the sound is still awe inspiring with its mystical feel and impressive wonder. It is almost as if the Adriatic sea is singing out loud, giving it a playful personality and intriguing communication.
Of course the skill should be credited not only to the artistic water, but to the architect who made the instrument, Nikola Bašić. He built the device as an attempt to beautify the city coast from its rebuild after the Second World War.
The organ provides a break in the monotonous concrete wall that was the sea front repair after devastation. It was opened on April 15, 2005 and is a destination for both tourists and locals to enjoy.
The polyethylene pipes and resonating cavity create a random, yet harmonious, tune. Not the only sea organ to be made, in 2006 it was awarded the European Prize for Urban Public Space, which is a biennial award started in 2000 to recognize public space projects.
Competitors include the Wave Organ in San Francisco, California, and the Blackpool High Tide Organ in Blackpool, United Kingdom.
Please Share This With Family and Friends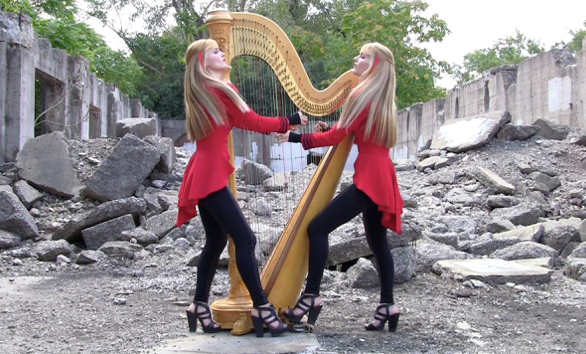 I, for one, have never been a fan of Metallica's sound; heavy metal just isn't my thing. However, I would never have imagined that underneath all the aggressive musicality of Metallica's classic single "One", lay a piece of musical writing that had complex textures and layers of expression that are masterful.
YouTube identical twin harpsists, Camille and Kennerly, reinterpret and create a classical arrangement of "One" that brings us some otherworldly music. Their magnificent instrumental skill reveals music that is reminiscent of the Renaissance. They have arranged the piece as a  duet.
They use their harps as not only ethereal string instruments, but use their feet and hands to create percussive sounds against the wood. This magnificent and original video appears to be set in some kind of ruins. This combined with their elegant costumes bring us back to a majestic period of music, illuminating the aura of the haunting melody of Metallica's piece.
These sensational musicians have helped to change my opinion of the musicality that can underly the heavy metal genre. The video is truly magical. Watching these beautiful women perform was mesmerizing.
They at once caress the harp, while seeming to dance on and through them, as they intricately unfold a musical arrangement that will leave you wanting more. I hope you enjoy this uniquely stunning performance.
Please Share This Incredible Performance With Your Friends and Family 🙂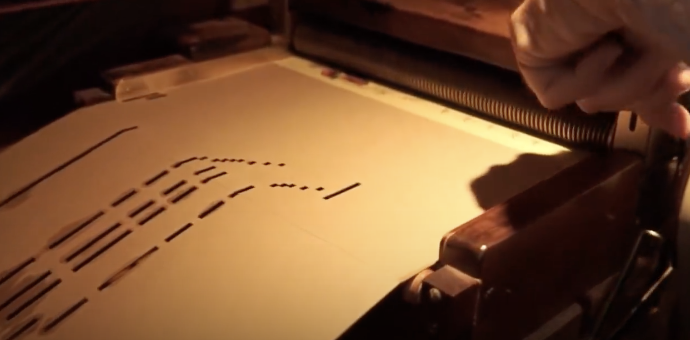 You have never heard Queen's Bohemian Rhapsody like this before! What do you get when you combine one of the most popular rock songs of all time with a 110 year old, beautifully crafted and meticulously maintained Marenghi fairground organ? Pure magic! But don't take my word for it, watch the video and find out for yourself!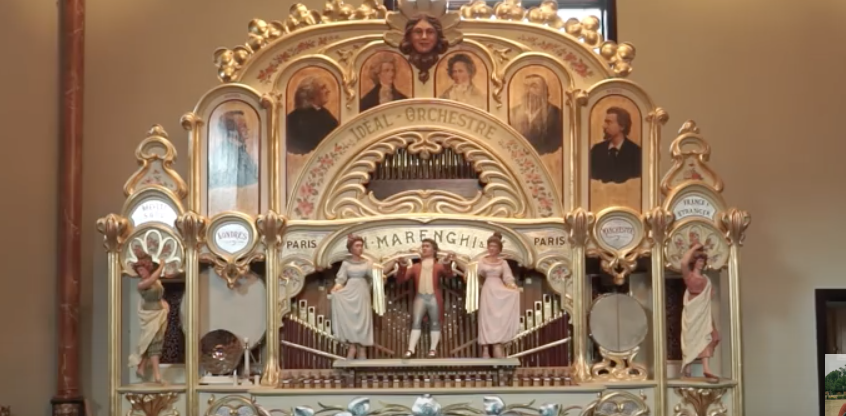 Bohemian Rhapsody was written in 1975 by Freddie Mercury for Queen's album A Night at the Opera. It quickly became a huge success, staying at the top of the charts and selling over a million albums in less than a year.  The song has become one of the best selling singles of all time, due in part to its prominent role in the film Wayne's World.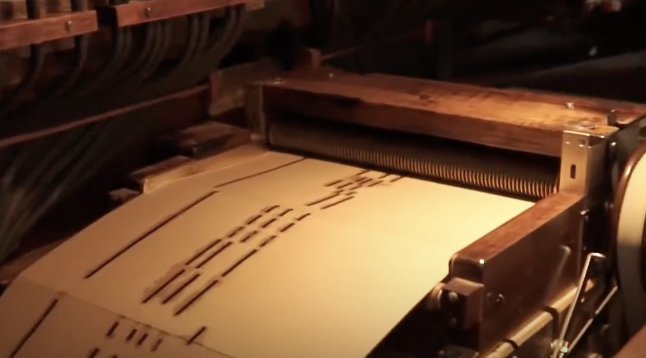 When it was originally recorded, it was the most expensive single ever recorded. Mercury was never willing to explain the cryptic lyrics, other than saying they are about relationships, and the band has respected his secrecy ever since his untimely death.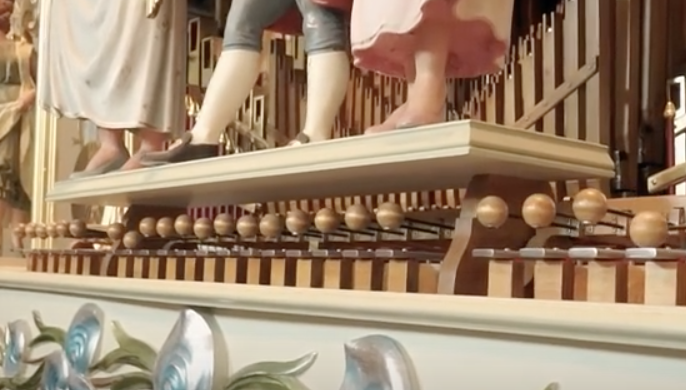 The fabulous organ featured in the video is a 110 year old, 81 key Marenghi fairground organ. Built in Paris, France in 1905, its beautiful sound is produced by more than 350 organ pipes.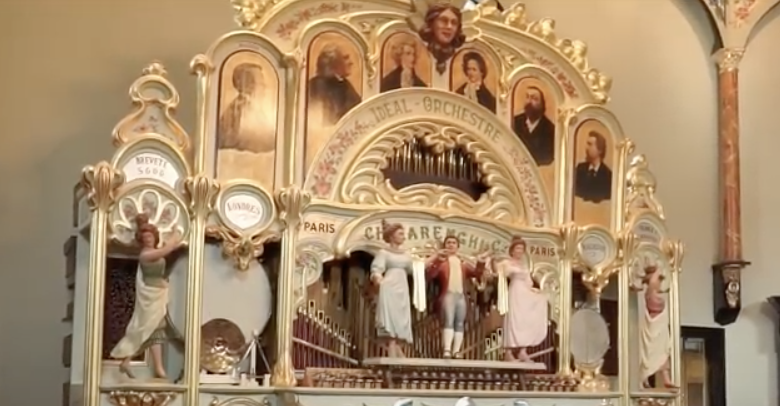 How does this version compare to other versions you have heard? Let us know.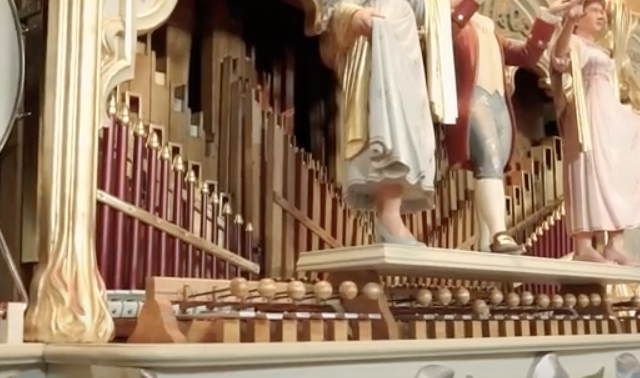 Please Share This Incredible Rendition Of "Bohemian Rhapsody" With Family and Friends