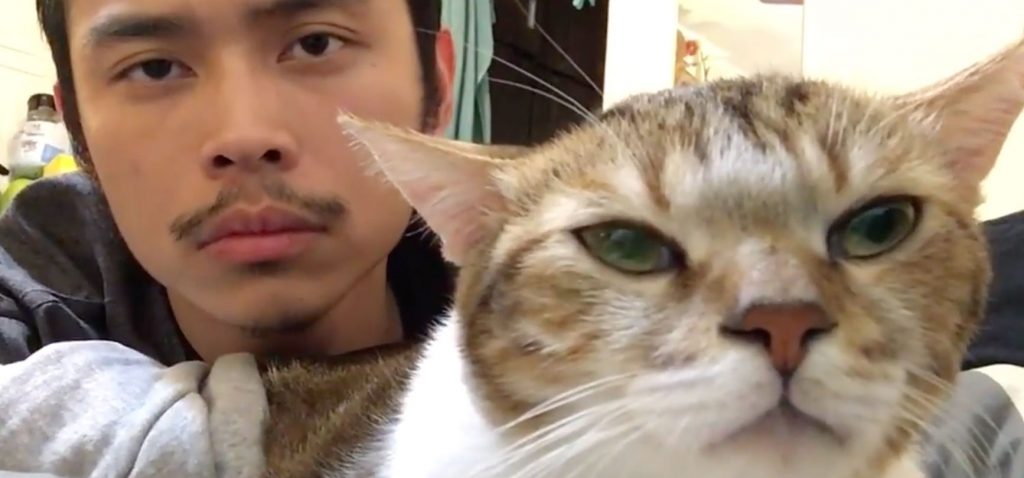 Remember the Drake song, Hotline Bling which has been making waves ever since it was released. What got people talking about it the most wasn't the lyrics or the beat, rather it was the music video. The minimalist styled video starts off with a bunch of ladies working at a call center!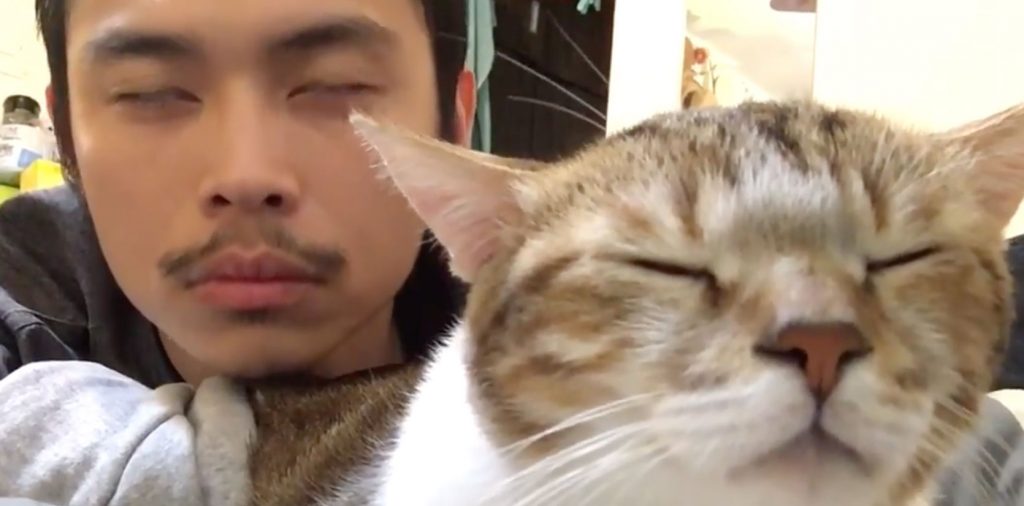 Soon after the shot switches to several women and Drake dancing around while pulling off some unique, and kind of strange, moves. The quirky dancing is what quickly propelled the video to viral status and spawned a whole bunch of hilarious parodies, gifs, remixes, interpretations, and more. Everyone from comedians to animals have got in on the action, including one cool cat who goes by the name of Duchi.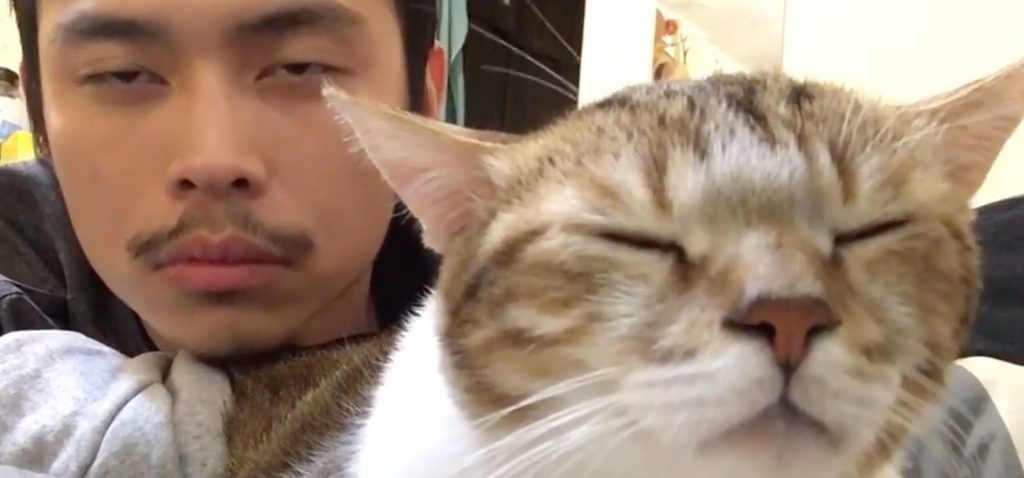 The adorable white and light brown furred kitty loves nothing more than just chilling at home and listening to music while hanging out with his human companion, Lilice. When a song comes on that Duchi likes he gets really into it, and thankfully Lilice recorded his cats reaction to Hotline Bling. The clip starts off with the pair sitting comfortably on a bed while the song begins to play.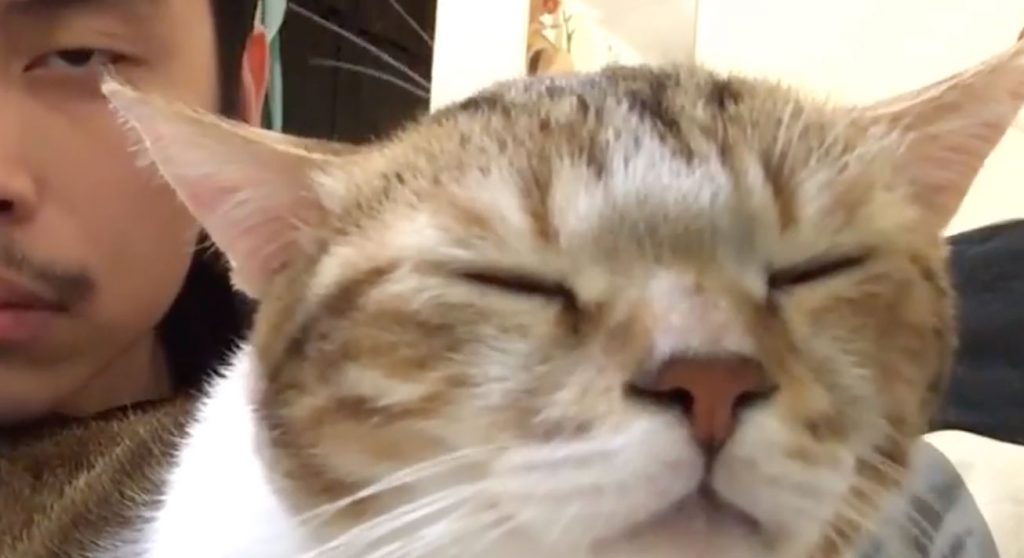 Duchi's eyes are open at first, but they soon close and you can tell he's really feeling the beat. Then, just as Drake begins to croon his first few lyrics, Duchi and Lilice start to bob their heads in unison gently up and down in time with the beat. At the same time, the cats eyes close and Duchi turns into the chillest, most zen, music loving cat the internet has seen in ages. The reaction is priceless and dare I say that Duchi might just be smoother and cooler than even Drake himself.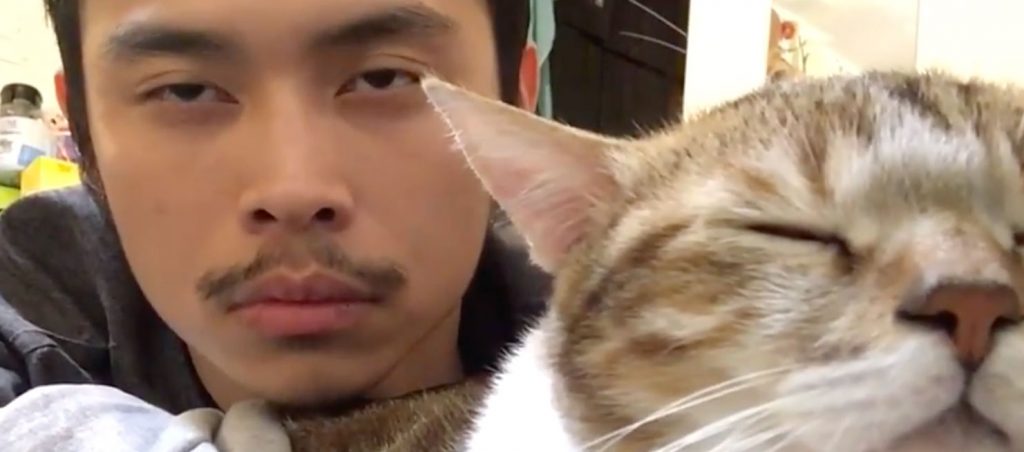 Thank you internet and thank you YouTube user yen-ching su for uploading and sharing the cute kitty's adorable antics. To see more of Duchi you can visit his Facebook page by following the link under the video. It looks like he's a very sweet cat who enjoys pulling off a lot of funny and unique faces. He's definitely well loved and is certainly leading quite the cat life!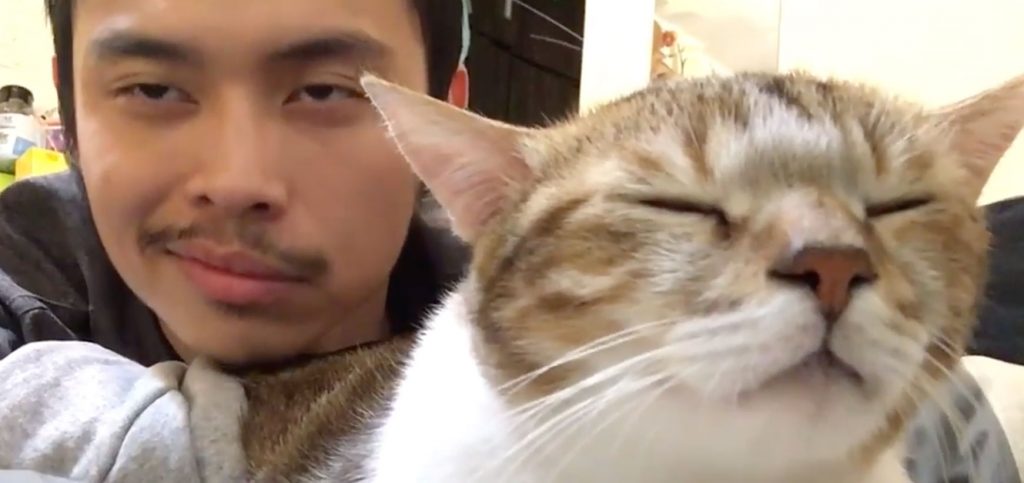 Please SHARE This Adorable Video With Family and Friends