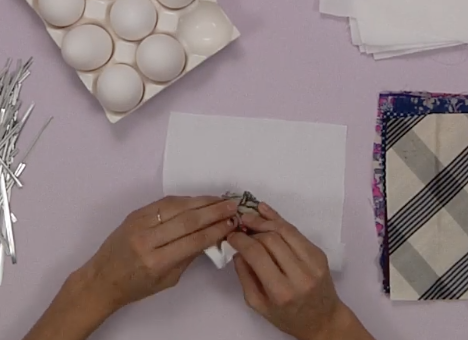 image via – youtube.com
There are many ways to dye an egg. Some people use Kool-Aid, food coloring, store bought kits, nail polish, and all sorts of other things. One lesser known method is an old fashioned way that uses dye from silk scarves to decorate hard boiled eggs. The scarves intricate patterns and colors transfer to the eggs, which turn out absolutely beautiful and truly unique, thanks to their level of detail.
All you need is eggs (uncooked), 100% silk scarves or ties, a ½ yard of white fabric, twist ties, white vinegar, and vegetable oil. You will also need scissors to cut the fabric and a pot of water to boil the eggs in, but that's it! The whole process is neat and easily doable in under an hour.
However, do not use any of your favorite or treasured silk items because they will be altered by this; not completely ruined, but faded. Also, be sure to use only 100% silk to get the right results. Second hand or thrift stores are a great place to find them at the lowest cost.
To start, cut the silk and white fabric into 7 inch by 7 inch squares. Take an egg and wrap it very tightly in a silk square, then wrap that in a white fabric square, and secure with a twist tie. Once all the eggs are wrapped up place them in a pot and fill with water. Add 3 tablespoons of white vinegar to the water and boil for fifteen minutes.
Remove the eggs from the stove and allow them to cool off. Unwrap them from the fabrics and your done! If desired, rub the vegetable oil onto the finished eggs to give them a glossy sheen. The video says that the silks can be used 2-3 times in this fashion to dye eggs. The eggs are also edible, you start with raw ones and they becomes hard boiled by the end of the process.
The whole project is a great way to try something new, cheap, and easy with family and friends. Check it out!
Please Share With Family and Friends