It's always sad when an old tree dies on my property, that needs to be cut down…and the left-over stump can be an eyesore.  Mimi and her husband faced this unsightly stump right in their front yard, after her husband cut down the dead tree.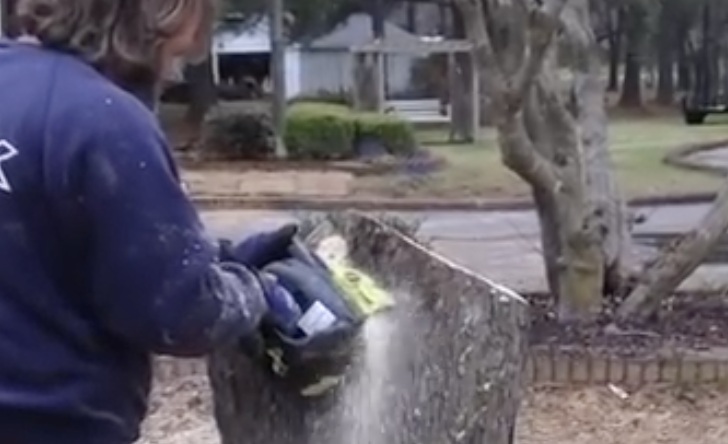 The video you are about to watch below, was posted by Mimi, who came up with the most creative and charming idea for that unsightly stump.  Luckily her husband is handy with a saw and woodworking, and was willing to implement Mimi's adorable idea.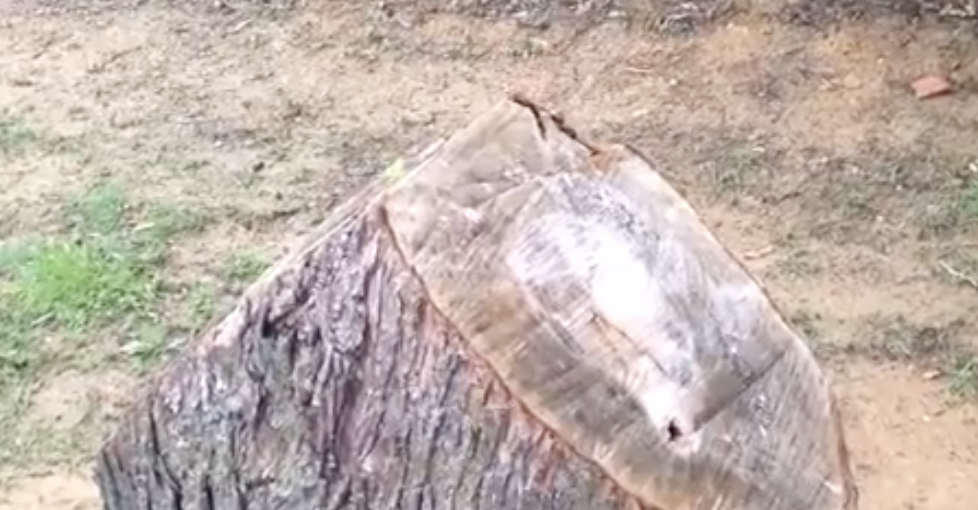 She takes us through the steps and exact inexpensive materials, that were purchased at Lowe's hardware and the Dollar Store, that went into their creation.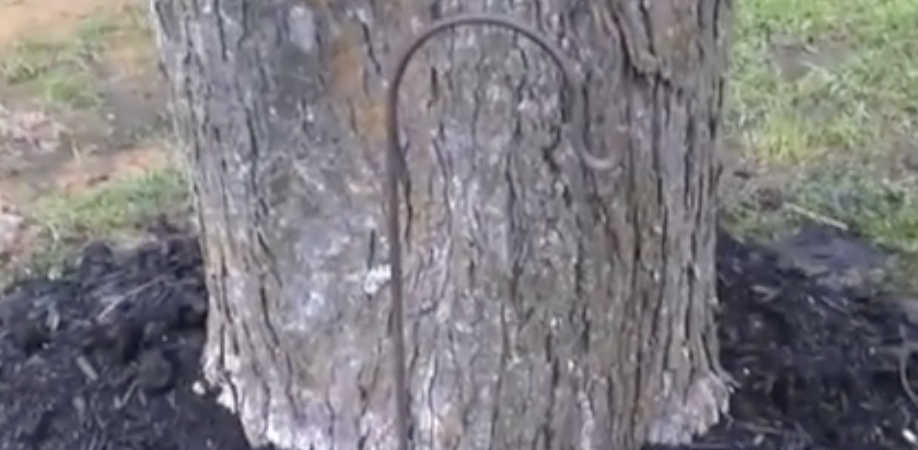 Together they transformed an ugly stump into an inviting and adorable "Gnome Tree Stump House", that adorns their front yard, and has incredible detail.  It gives them pleasure each day and has been enjoyed by friends and neighbors alike.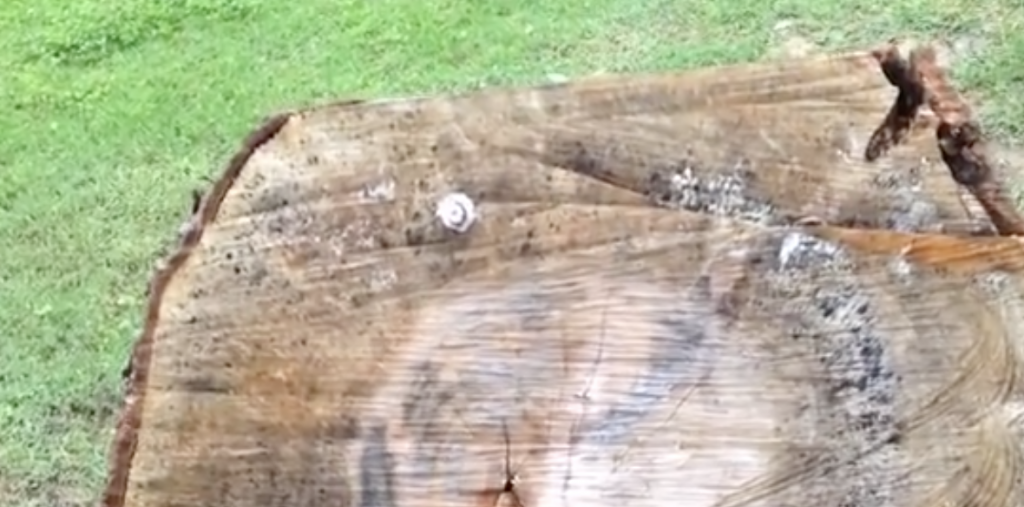 Please SHARE This With Family and Friends 🙂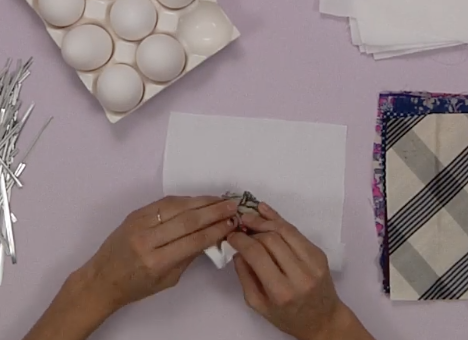 image via – youtube.com
There are many ways to dye an egg. Some people use Kool-Aid, food coloring, store bought kits, nail polish, and all sorts of other things. One lesser known method is an old fashioned way that uses dye from silk scarves to decorate hard boiled eggs. The scarves intricate patterns and colors transfer to the eggs, which turn out absolutely beautiful and truly unique, thanks to their level of detail.
All you need is eggs (uncooked), 100% silk scarves or ties, a ½ yard of white fabric, twist ties, white vinegar, and vegetable oil. You will also need scissors to cut the fabric and a pot of water to boil the eggs in, but that's it! The whole process is neat and easily doable in under an hour.
However, do not use any of your favorite or treasured silk items because they will be altered by this; not completely ruined, but faded. Also, be sure to use only 100% silk to get the right results. Second hand or thrift stores are a great place to find them at the lowest cost.
To start, cut the silk and white fabric into 7 inch by 7 inch squares. Take an egg and wrap it very tightly in a silk square, then wrap that in a white fabric square, and secure with a twist tie. Once all the eggs are wrapped up place them in a pot and fill with water. Add 3 tablespoons of white vinegar to the water and boil for fifteen minutes.
Remove the eggs from the stove and allow them to cool off. Unwrap them from the fabrics and your done! If desired, rub the vegetable oil onto the finished eggs to give them a glossy sheen. The video says that the silks can be used 2-3 times in this fashion to dye eggs. The eggs are also edible, you start with raw ones and they becomes hard boiled by the end of the process.
The whole project is a great way to try something new, cheap, and easy with family and friends. Check it out!
Please Share With Family and Friends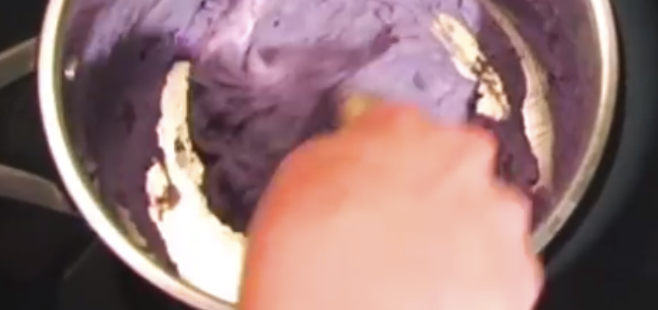 This is an old favorite DIY that's worth revisiting now that summer is near.  When the kids are off from school, and it's a rainy day, you can never have too many really fun crafty projects for them to participate in. This video has an instructional, that will both save you money and double as a fun DIY to make with your kids.
The finished product is homemade PlayDoh; the beloved reusable form of clay has provided hours of entertainment for generations of children, for at least 6 decades.  The downside and real expense of PlayDoh is that it dries quickly when not covered (which is often the case), becoming useless for further creations.
This DIY Play Doh recipe lasts longer and has a secret ingredient that gives it a variety of colors,  makes it smell delicious, and keeps it non-toxic for the really little ones who still love to test things out by putting it in their mouths.
The secret ingredient?  Kool-Aid!! The other ingredients are flour, salt, cream of tartar, warm water and vegetable oil.  Gather these up and watch this simple-to-follow recipe that will provide you and your children endless hours of fun and creativity.
Please SHARE With Family and Friends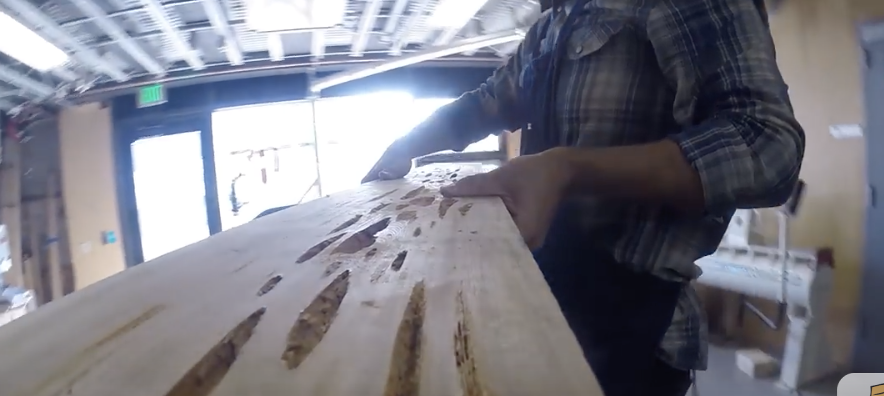 Meet Mike Warren, a clever craftsman who came up with an awesome idea.  Mike has made lots of tables throughout his career and was always bothered by the cracks in the wood that are part of a wooden table.  He decided to transform those cracks into something magical.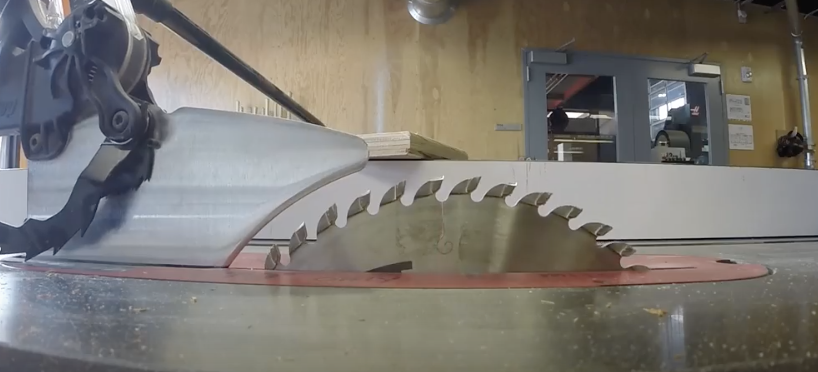 He used a Photoluminescent glow powder mixed with resin to fill those annoying voids.  The result? A stunning, creative and unique table that will glow in the dark.  Once the table is finished, it just needs to charge up with some sun light and then when it gets dark the table will glow with a nice blue hue.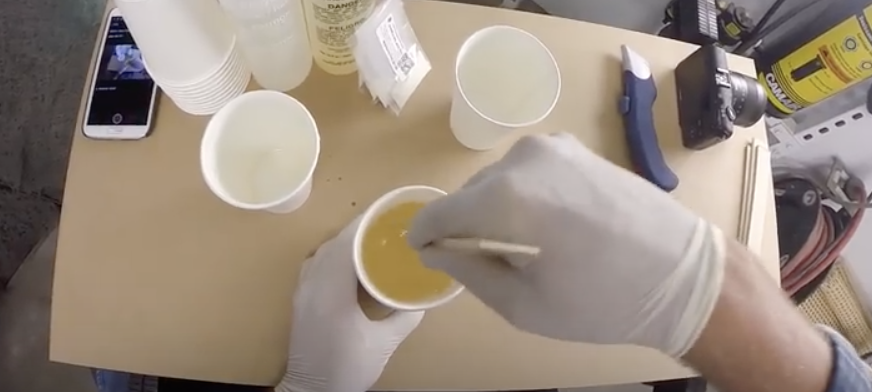 This glow in the dark table would be perfect for those summer barbecues.  It is sure to impress your guests, and enhance the ambiance of any get together.  I totally want of these.  If you want to try and make one yourself, check out the video below!
Please Share This With Family and Friends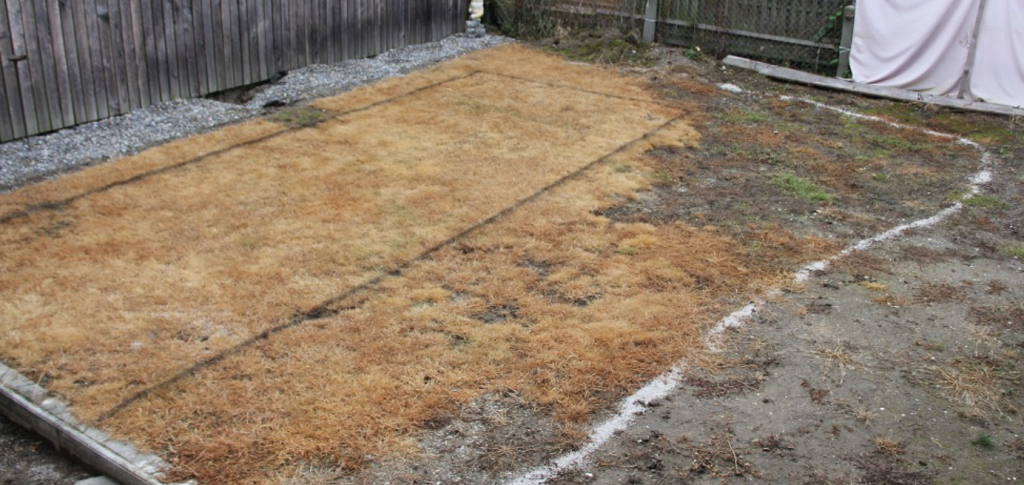 Having a beautiful private swimming pool is an amenity that many people wish to have in their backyard. Jumping into the crystal clear water is one of the quickest ways to cool off and besides pure refreshment they also offer endless hours of relaxation and entertainment. Pools seem to just naturally drawn us in and whether you like floating around, laying next to them, or swimming laps, there's something for everyone to do!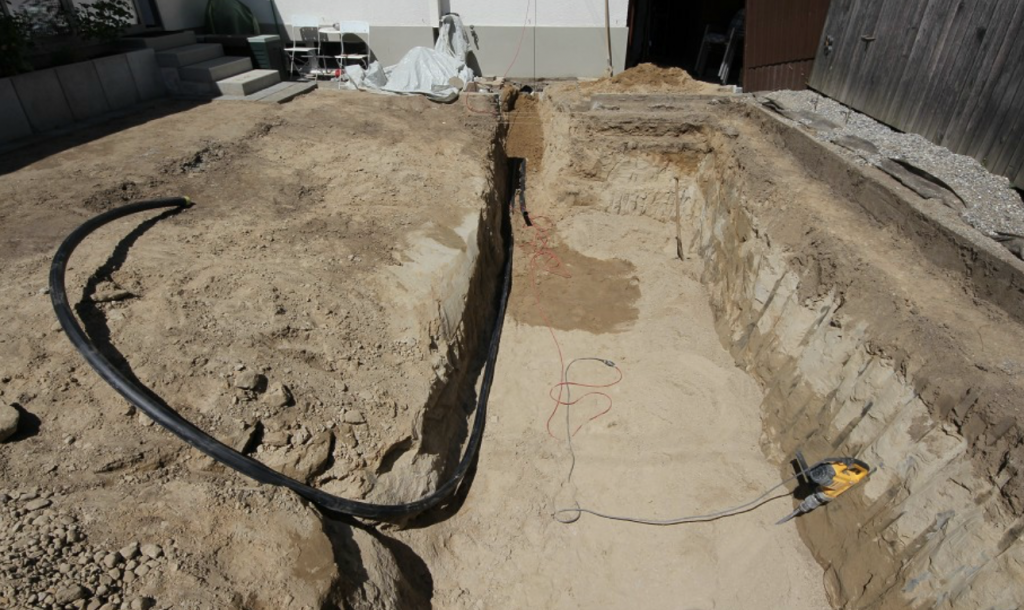 While all of that sounds positively amazing, the reality is that backyard swimming pools also have a few majorly negative aspects. Everyone knows they cost a lot of money to put in and maintain and keeping them clean means dumping a ton of harsh chemicals in the water. There are health and safety risks as well, especially if you have young children at home.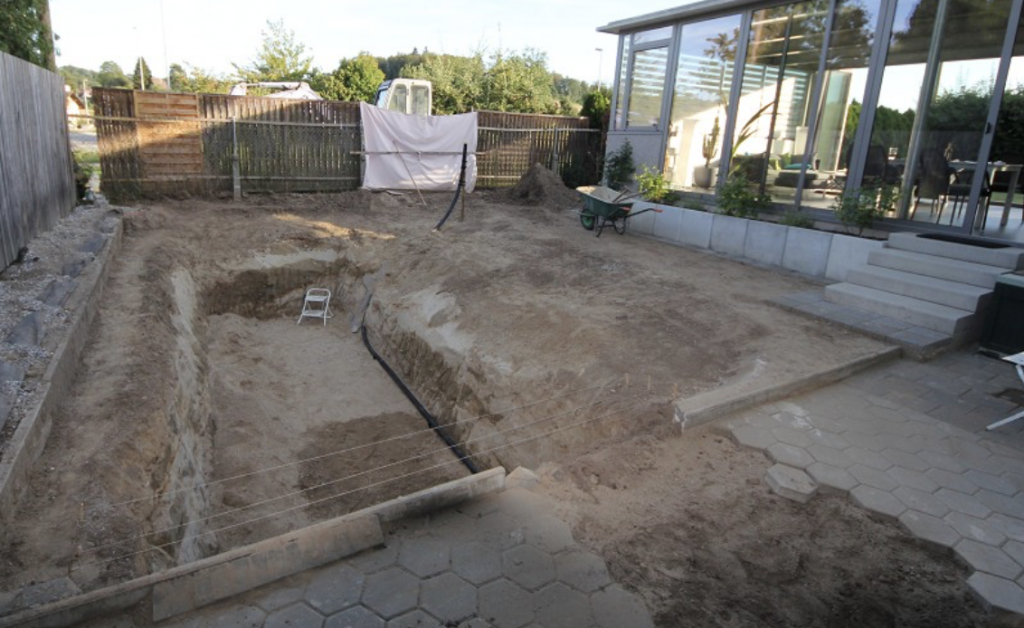 However, the most often overlooked problem with pools is that they're not environmentally friendly. This is especially true of ones in the hot, dry areas where they are mainly located. On average, the energy costs are estimated to be around 20% of an entire household's usage and when chemicals like shock and chlorine evaporate, they end up contributing to ozone issues.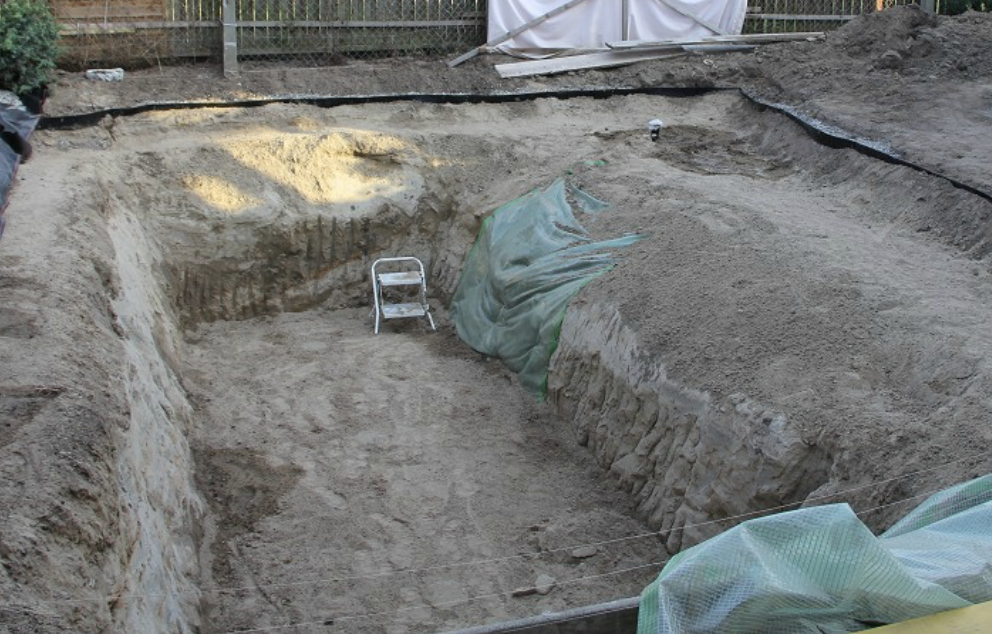 There has never been a better time to go green than now, and that extends to having an environmentally friendly pool. One family decided to build an all-natural backyard swimming pool and what they came up with is not only brilliant, but beautiful as well. The entire project was documented in stages and as you can see from the photos Reddit user VonBubenberg posted, the outcome is unique and very natural.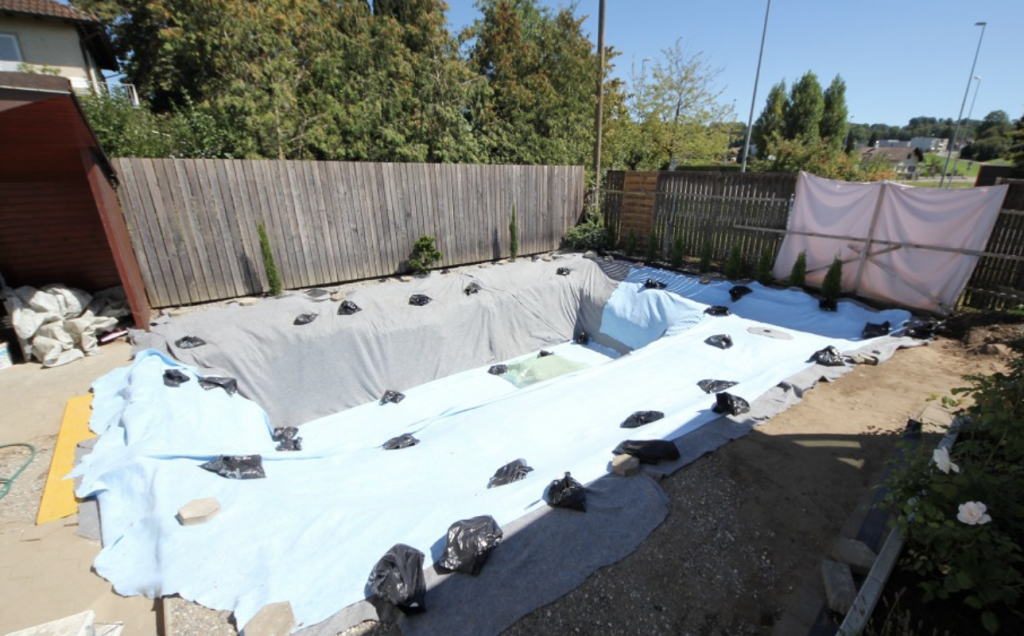 According to VonBubenberg, the pool is stone lined and filled with fresh water. No chemicals or chlorine are needed and the water is kept clean with the help of plants, fish, special UV lights, a fountain, and a filtration system.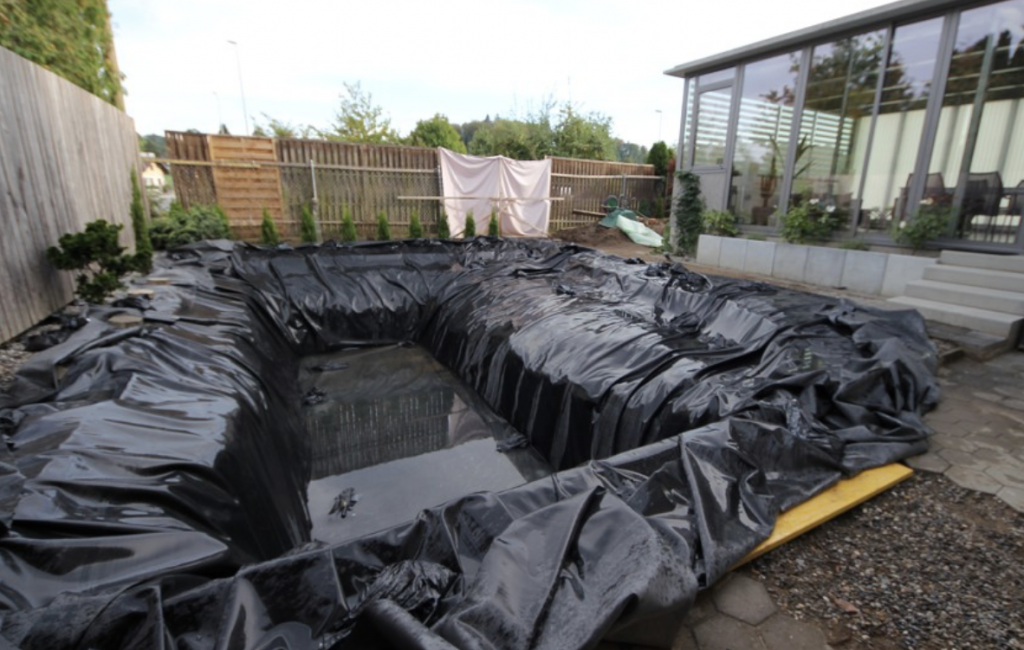 Rather than a standard rectangle or defined type of hole in the ground the edges of the pool, and the water in it, spill over. The result is a natural look, like that of a pond, and you can wade right into it because of the smooth stones underfoot.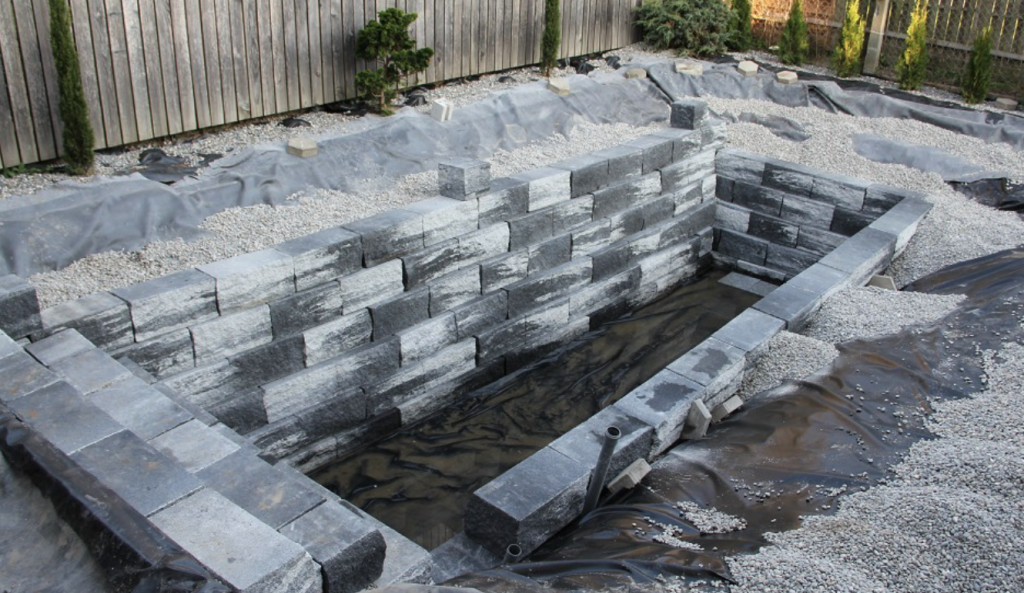 This pool is definitely one of a kind and adds to the environment, rather than taking anything away from it. The design and thought behind it are certainly inspiring, check it out and see what you think!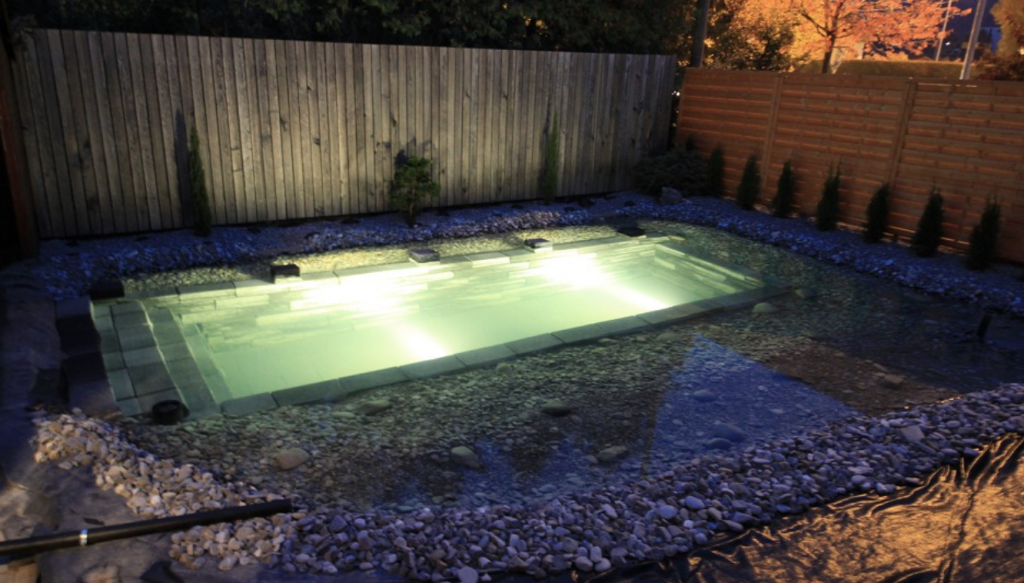 Please Share This With Family and Friends 🙂