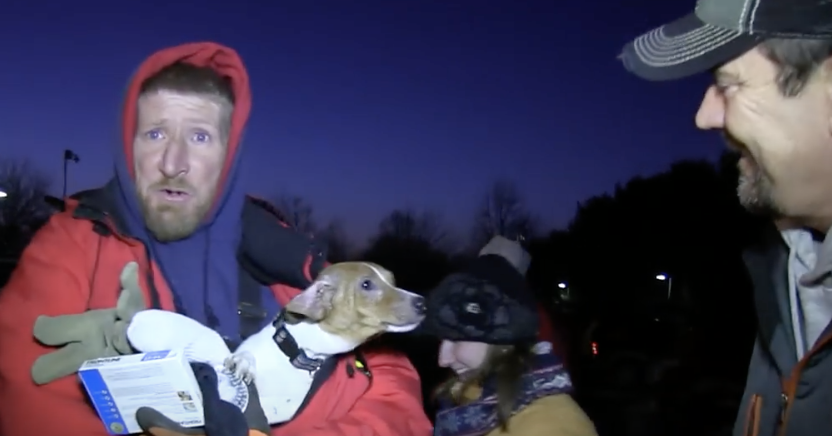 When Tom Mabe of Prank It FWD decided to make a documentary on the homeless and their pets he came across a heartbreaking story of a man and his dog. Tom started off by contacting Beth Green who runs a local non-profit called My Dog Eats First in Louisville, Kentucky. The charities mission is to provide food, supplies, and medical care to the under served, homeless people, and their pets. After spending some time with the volunteers and homeless Tom decided he wanted to do more than just observe and film!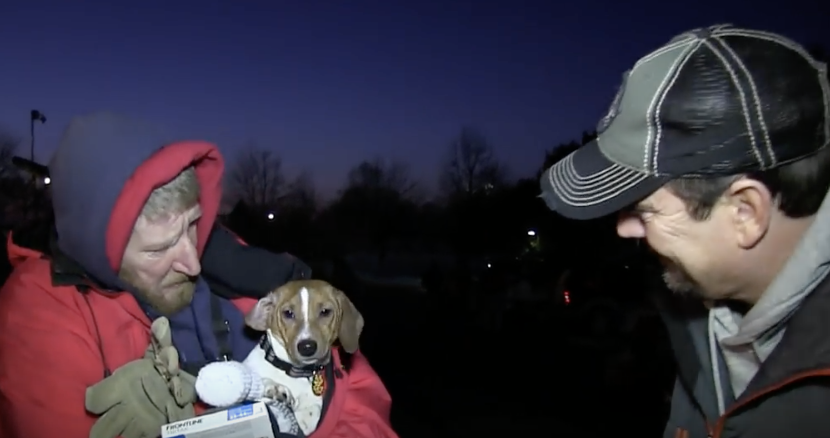 When he learned that a man who had been living out of his truck had surrendered his dog of 12 years because he needed to go to the hospital, Tom teamed up with Beth to help. The man, Ricky, was told by doctors he had less than 6 months to live.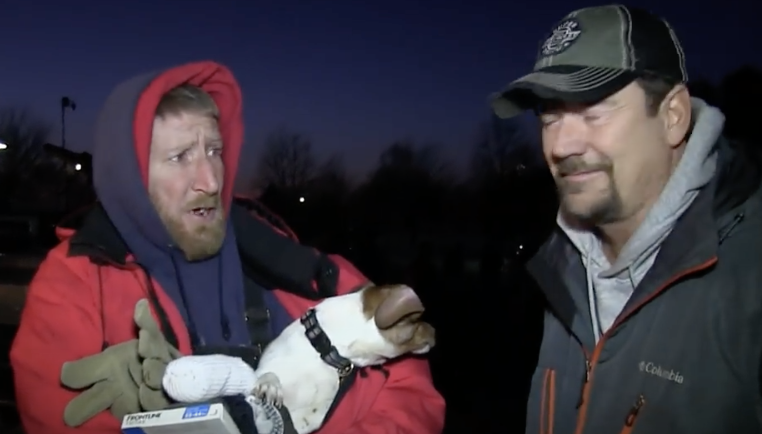 Against their wishes he left the hospital to be with Buddy again, whom Beth had with her to ensure the two would not be separated for long. Ricky and Buddy were each others best friend and loyal companions for the past 12 years, which was Buddy's whole life. When times were rough Ricky would make sure Buddy was fed even if it meant going without food himself.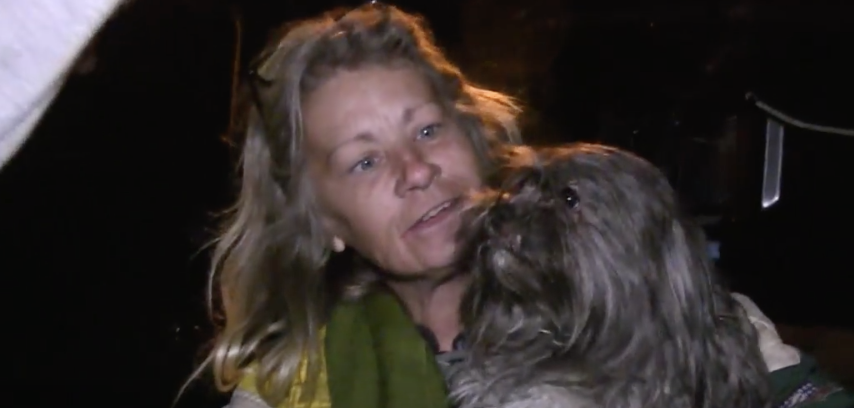 After he checked out of the hospital Beth put Ricky up in a pet friendly hotel for as long as she could afford. When the funds to do so ran out Tom decided to get them their own apartment and made sure it was comfortable and furnished with all the essentials.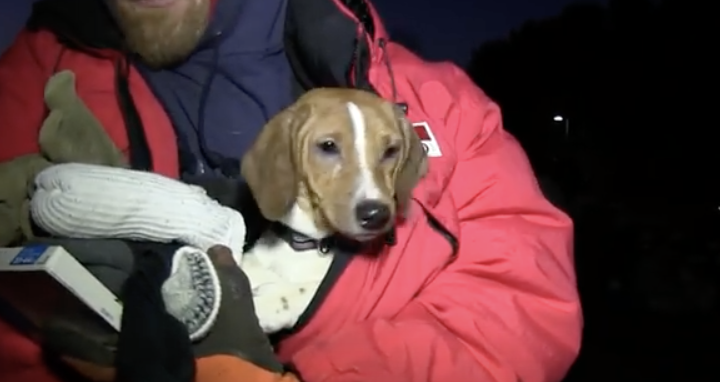 He took Ricky to see the place and surprised him by revealing that it was all for him and Buddy. The happiness and gratitude from the news lit up Ricky's face and Buddy wasted no time in checking out the bed. After years of living in a truck the two now had a large warm place to call their own!
Wanting to do even more, Tom and Prank It FWD ended up giving Beth and My Dog Eats First a years supply of dog food from Halo, plenty of leashes, and a top dog award of recognition for all their work. Tom also came away from the whole experience with a completely new understanding of the homeless and their animals.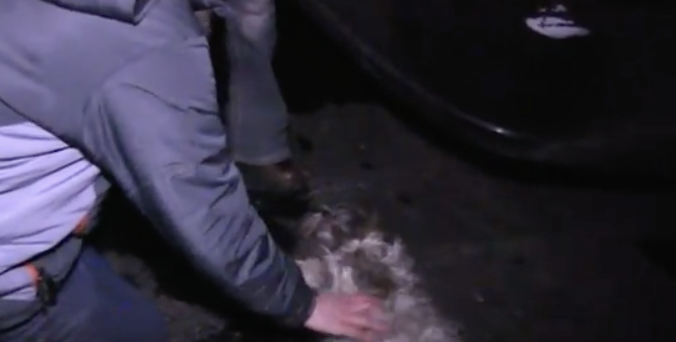 The pets give those who are less fortunate a sense of responsibility, unconditional love, friendship, and a purpose in life. Everyone deserves those things and the story of Ricky and Buddy shows just how much their lives were further enriched through their friendship. The love and devotion they share for each other is clear, especially when Buddy looks up and nestles his head into his owner's side.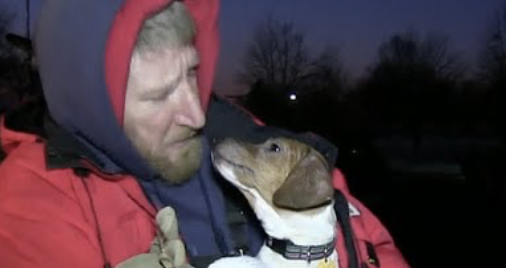 Please Share With Family and Friends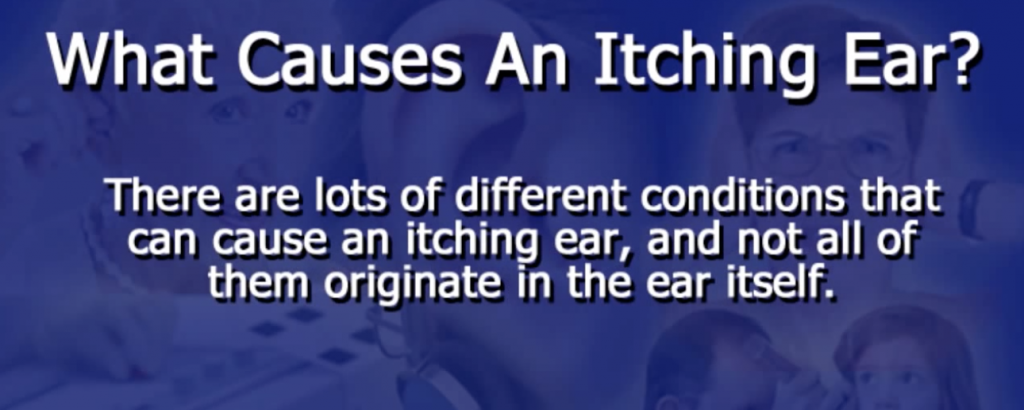 One of the worst possible areas to get an itch is inside your ear. If you've ever experienced this then you know exactly how insane it can make you feel. All you want to do is itch the darn spot but you simply cannot reach it! It's torturous and makes you wonder why your ears even itch in the first place, after all it's kind of an odd spot.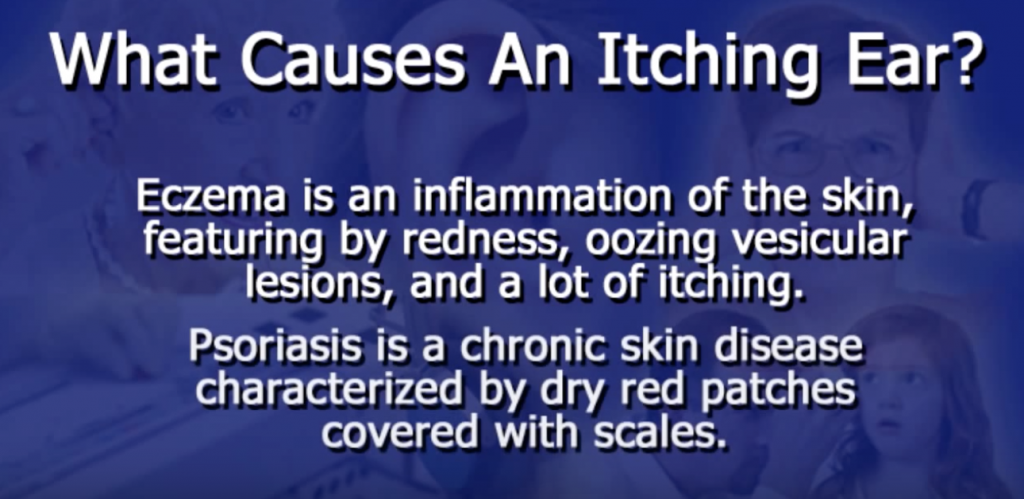 Itchy ears may be caused by several different things. Some people are naturally predisposed to having them because the neurological fibers that line their ears are highly sensitive. This increased sensitivity can lead to more frequent feelings of itchiness, as compared to the average person. Another factor that causes it is dry skin. Everyone knows how flaky and itchy dry skin feels and oftentimes a lack of ear wax can lead to the insides of our ears feeling very uncomfortable.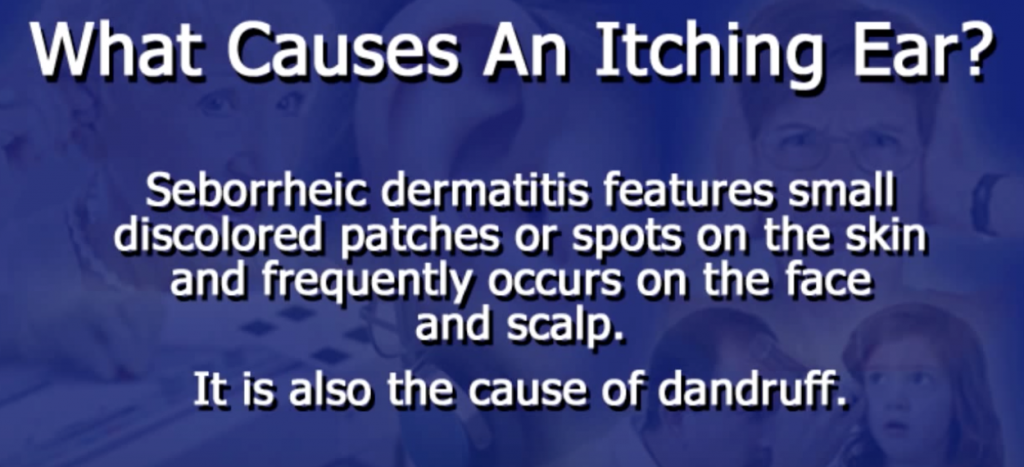 Our ears are naturally sensitive even if you don't have the extra-sensitive fibers mentioned above. As such, any disturbance or sudden change can lead to a person developing itchy ears. Some of the most common causes include ear infections, allergic reactions, irritation brought on by a hearing aid or headphones, too much water in the ear, and even psoriasis can trigger the unwanted feelings.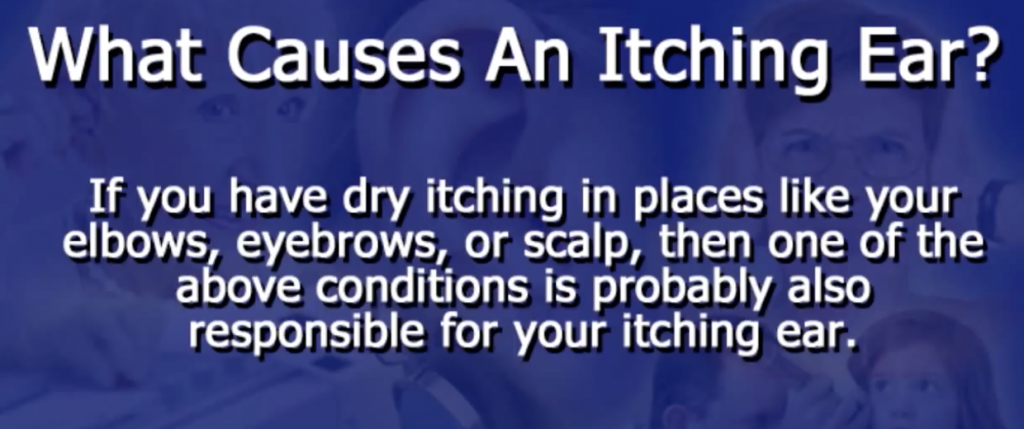 The accompanying video goes over these and additional causes in greater detail so be sure to check it out. While most people's itchy ears are minor and clear up on their own, some may be a cause for concern. If other symptoms accompany them such as bleeding, intense pain, discharge, draining, or hearing loss, you should consult a doctor immediately in case it's because of something more serious.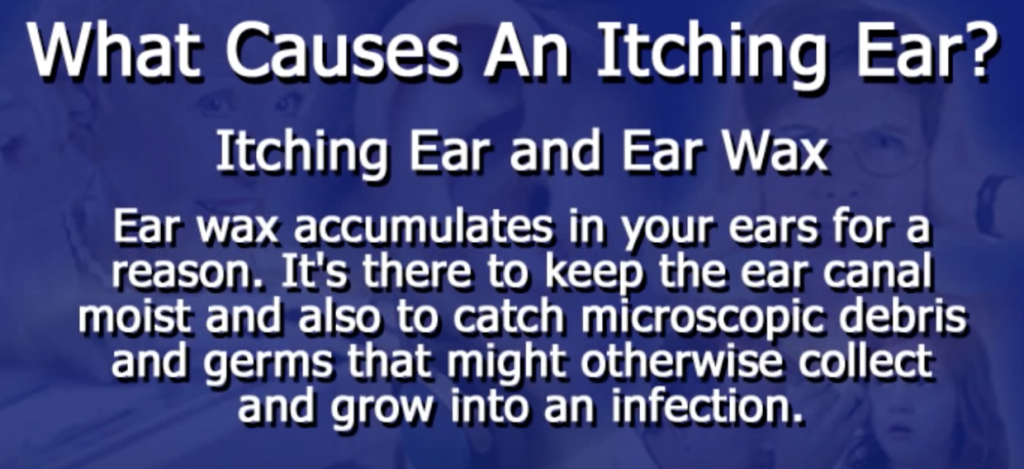 While your first reaction may be to stick something in your ear to try and itch the spot, that's the worst thing you could do. Whenever you stick anything into your ears you're making them dirtier and increasing the odds of developing an ear infection or potentially something even worse.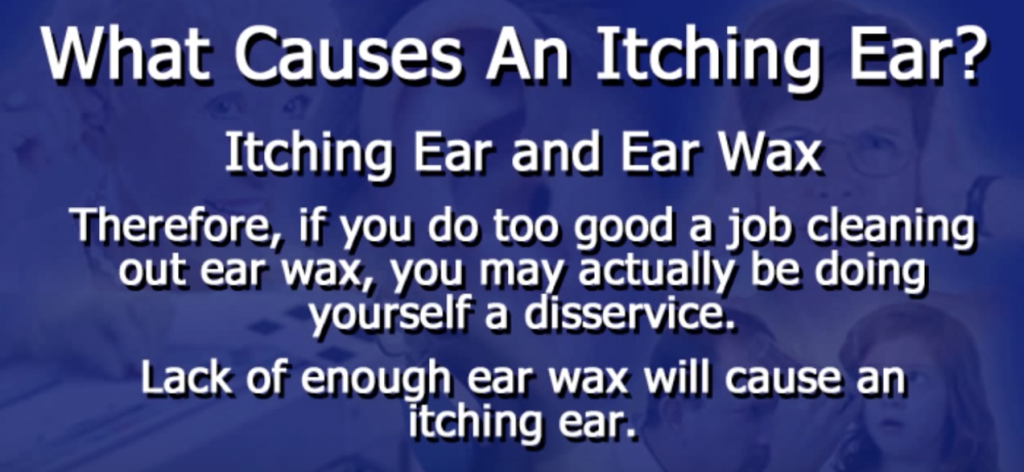 Every year there are countless numbers of people who injure and damage their inner ears because they stick things, usually Q-tips, way too forcibly and far up them. Yet people continue to stick things in their ears in vain attempts to scratch their itch. Doing this is ineffective and just pushes any wax that may be in the ear canal further up into it, thereby increasing the potential for build up and blockage. Whatever you do, don't use Q-tips to try and clean or itch your ears!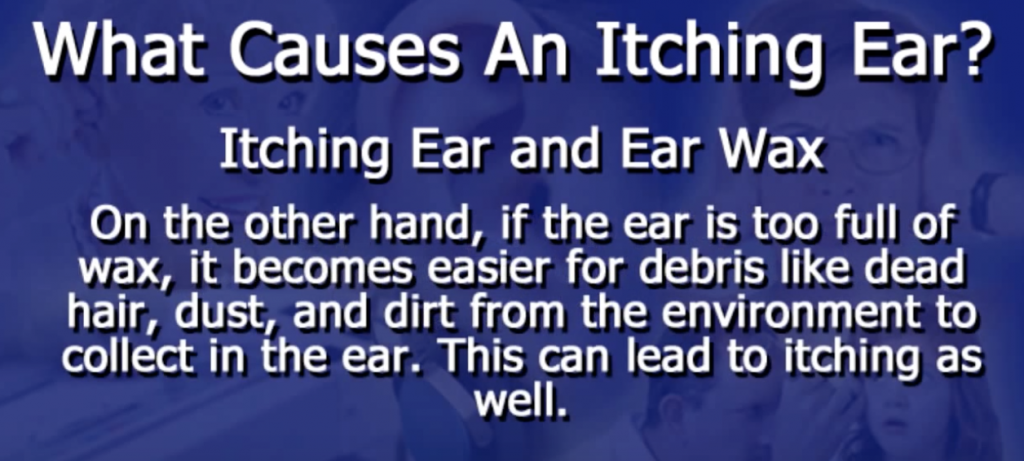 Instead, try one of the following all-natural and effective home remedies to treat a minor case of itchy ears: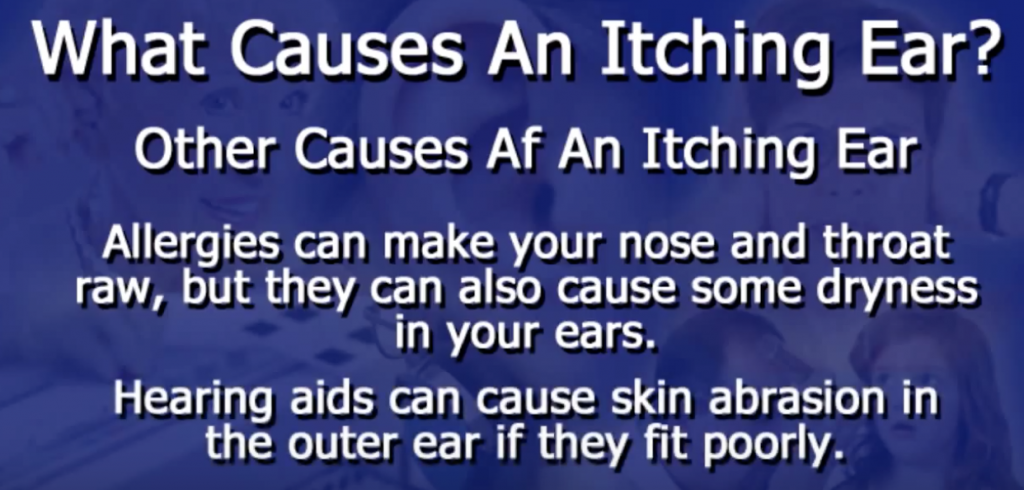 Warm Oil- You can use the following oils to relieve itchy ears; olive, coconut, vegetable, diluted tea tree, or coconut. Warm up about a teaspoon full to a comfortable temperature and then use a dropper to place a few drops in your ear. Tilt your head to clear the oil out after a minute or two and clean up the excess oil.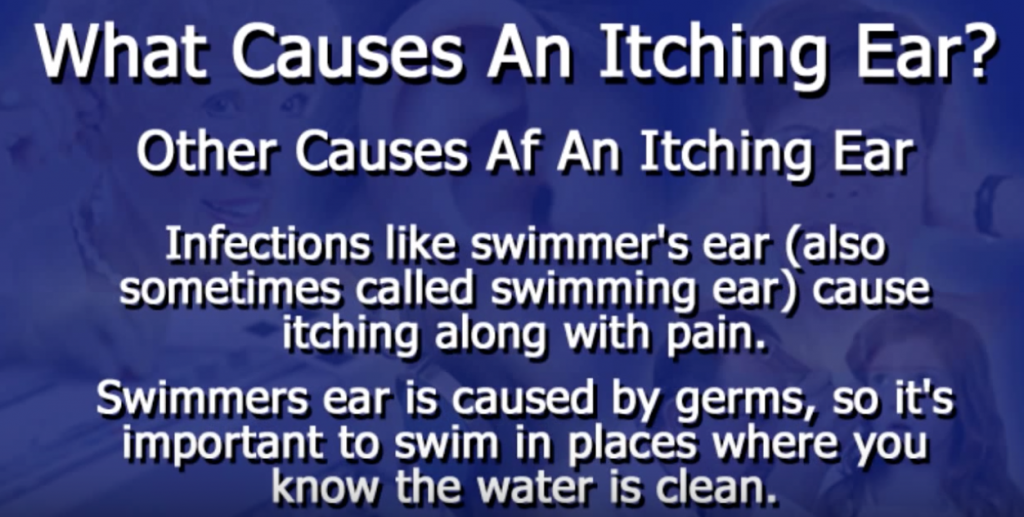 Hydrogen Peroxide- Mix equal parts water and hydrogen peroxide. Tilt your head to one side and use a dropper to place some in your ear. Tilt your head back and allow the liquid to run out, repeat if necessary, and dab up the remaining liquid as it drips out.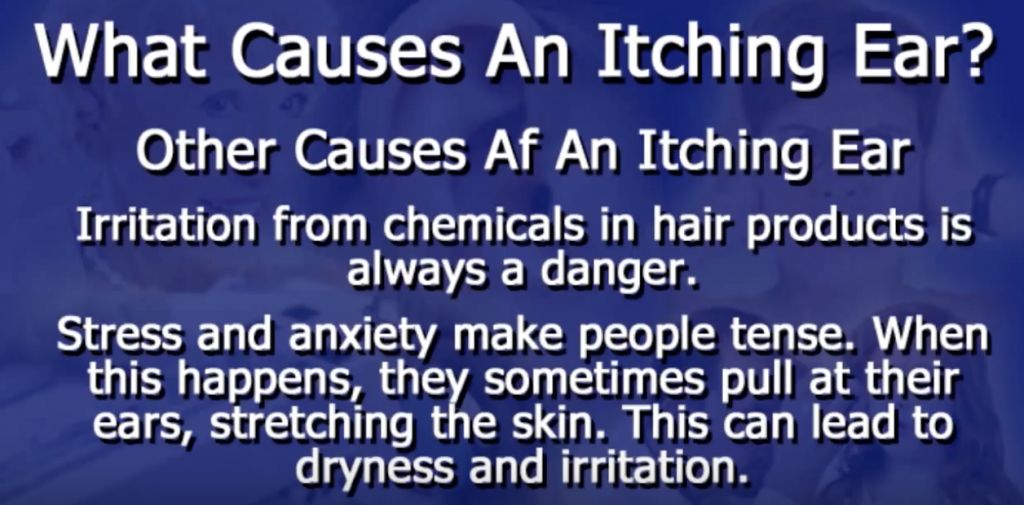 Aloe Vera- Place 3-5 drops of aloe vera in your ear, allow it to sit there for a few seconds, then tip out. The Aloe vera will coat the inner ear and help to restore pH levels back to normal. It also acts as an anti-inflammatory agent and thus helps soothe and heal irritated, dry, itchy ears!

Alcohol and Vinegar- Mix equal parts rubbing alcohol and distilled white vinegar in a small bowl. Soak a cotton ball in the liquid and then tilt your head so that the ear you want to treat faces upwards. Gently squeeze the cotton ball to release a few drops into the ear opening and wait 5-10 seconds. Straighten your head and dab up the remaining liquid as it drips out with a tissue. Don't overuse this one because rubbing alcohol can end up drying out ears.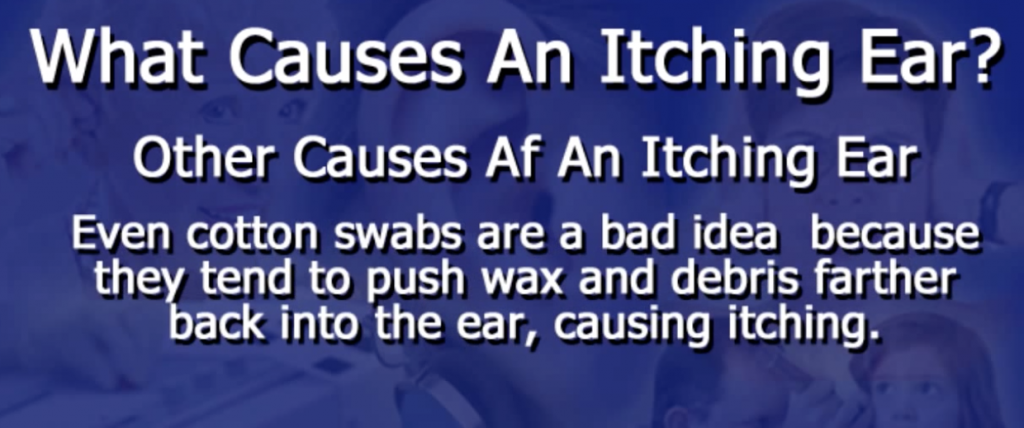 Please Share This With Family and Friends