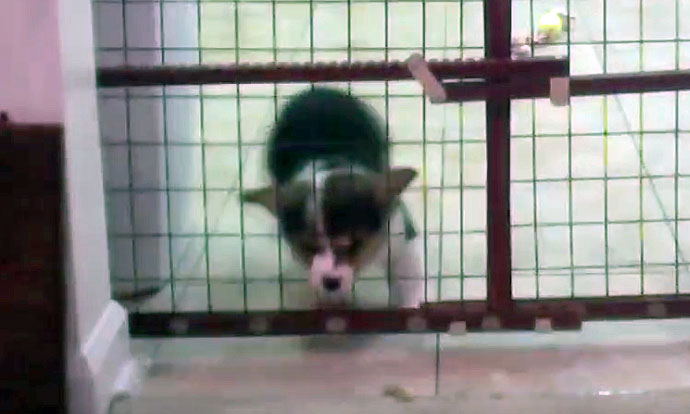 Would you expect that an 11-week-old pup could figure out how to take down a safety gate in a house? Unlikely, right? Well not if he's a Corgi. This little, adorable breed is indeed known to be very smart, crafty and confident. In fact, they don't even view themselves as being small and thus are quite assertive.
Corgis are part of the herding breeds who are strong-willed. The cute Corgi pup, Beau, seen in this video, displays all of the typical traits of his breed . What makes the video so astounding is his young age and strength. His new owner sets up a doggy gate to keep the little pup in the kitchen when he has to go out.
Whenever he returns Beau has escaped. His human can't figure out what in the world is going on. To get to the bottom of how Beau is escaping through the "dog-proof" gate, his owner sets up a camera to record this crafty little pup's shenanigans, when he leaves the house.
Watch what happens within a few minutes after he leaves. Hanging out in the kitchen clearly isn't Beau's thing. What you are about to watch is just amazing! This little Corgi pup sure makes his breed proud!
Please Share this Brilliant Pup with Family and Friends 🙂