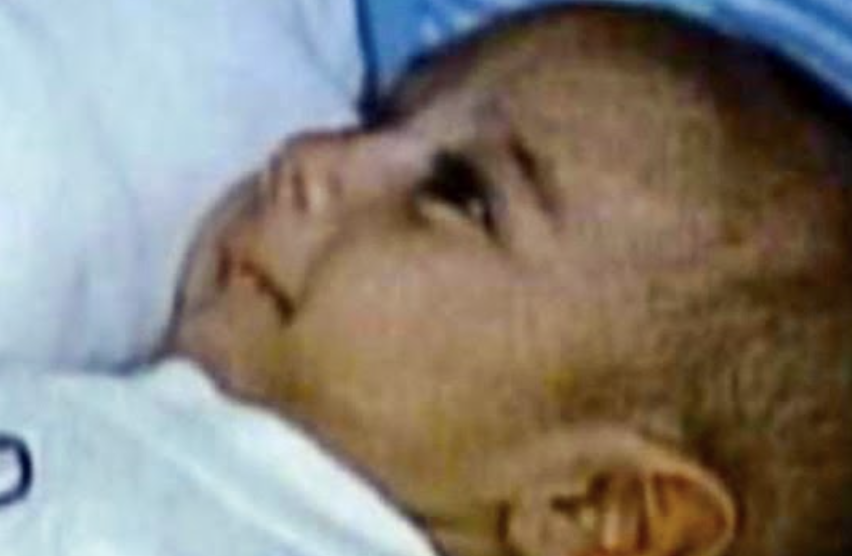 image via – youtube.com
After a new mother had just given birth at a hospital in Sao Paulo, Brazil, she took one look at her baby and left, never to be seen or heard from again. She abandoned her newborn son because he didn't look like a normal child and perhaps she did not have the means necessary to raise and care for him right.
When a nurse came in to check on the new mother and child, she found the room empty and the two day old baby all alone. As she unwrapped his blanket she gasped aloud in horror, the boy had no limbs. The baby had been born with Hanhart Syndrome, a medical condition marked by partially missing toes and fingers, malformed jaws and tongues, or underdeveloped limbs. While it's relatively rare, with one in twenty thousand babies affected by the disease, in this case it was severe, and the baby had no arms or legs and now no one to care for him.
He ended up at an orphanage and was put up for adoption, but the outlook seemed bleak. Whoever raised him would have to take on a more responsibility than usual as he required a lot of specialized attention and medical care.
Thousands of miles away Janelle Adams was shopping when she saw a picture of the little boy. She was immediately drawn to his photo and his story touched her heart to the point that she knew she wanted to adopt him. Soon afterwards her and her husband, Ron Adams, traveled to South America to bring the little baby home with them to Kaysville, Utah. They named him Gabe and once an orphan, he now had 13 new brothers and sisters to call family!
While life was tougher than usual for Gabe, he did his best to not let it get to him. He tried to live as normal as was possible and learned early on to use a wheelchair and be independent. His parents pushed him to overcome every obstacle in his way and today he can text, write, shower, dress himself, and do everything he needs to. He's modified those everyday tasks that people take for granted so that he's able to take care of himself, but it hasn't been easy.
High school is hard for just about everyone but for Gabe it was extremely tough. Other kids were cruel and bullied him constantly about his appearance, it made him an easy target to pick on. He would cry a lot and changed schools his freshman year, but after a year away he decided to return.
Gabe felt stronger and more confident after his break and when he went back to the school he'd left, he opted to join the dance team. He had always loved dancing as it gave him new ways to move his body and kept him active. When he was twelve years old, he had secretly taught himself how to dance and soon everyone found out that he was able to break dance like no one else could!
After joining the dance team Gabe competed in a competition where he placed second and is now turning his focus on pursuing a career as a motivational speaker. He wants to share his story and experiences with people around the world and help inspire others to live their best lives. He's living proof that nothing is impossible so long as you keep trying and never give up.
While his life has been marked by hardship early on, Gabe is thankful that he was given a second chance when he was adopted by the Adams. However, they too are just as thankful to have him in their lives and instead credit him with rescuing them. By simply just being himself and pushing through challenges, he has left them inspired and bettered their lives in ways they never knew wee possible.
Watch the video below for the full story:
Please SHARE This With Family and Friends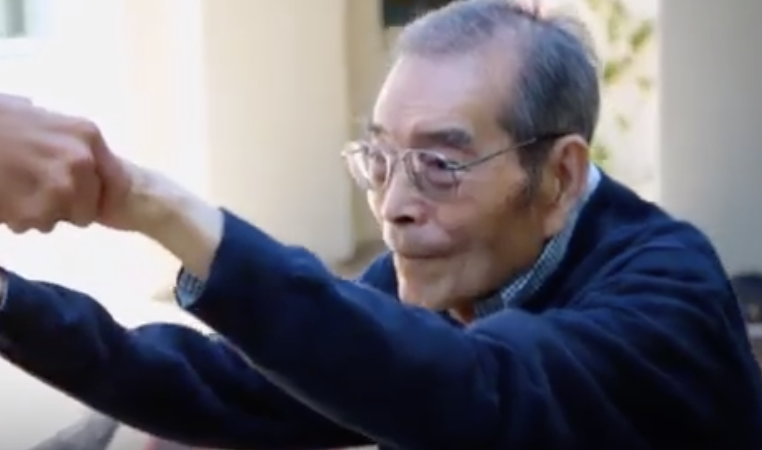 Holding his hands, fifteen year old Kenneth Shinozuka sings as he guides his grandfather's steps. Due to his alzheimer's, he is no longer able to walk, eat or carry out day to day activities unassisted, something that most of us take for granted.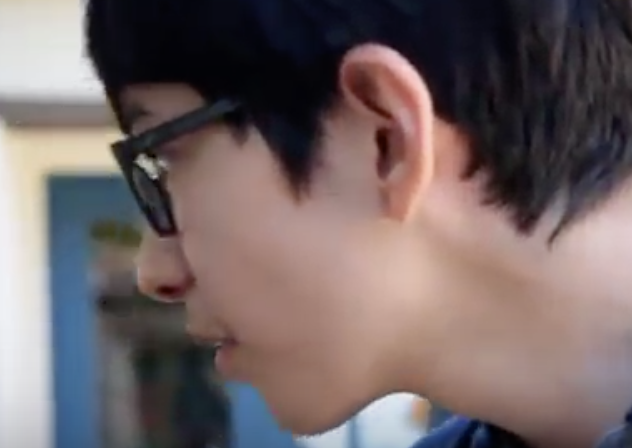 One night, Kenneth's family was awoken by a knock at the door. A police officer had brought the elderly man home after finding him on the freeway. Concerned for his grandfather's safety, and unable to find a suitable solution, the youth decided to come up with one of his own.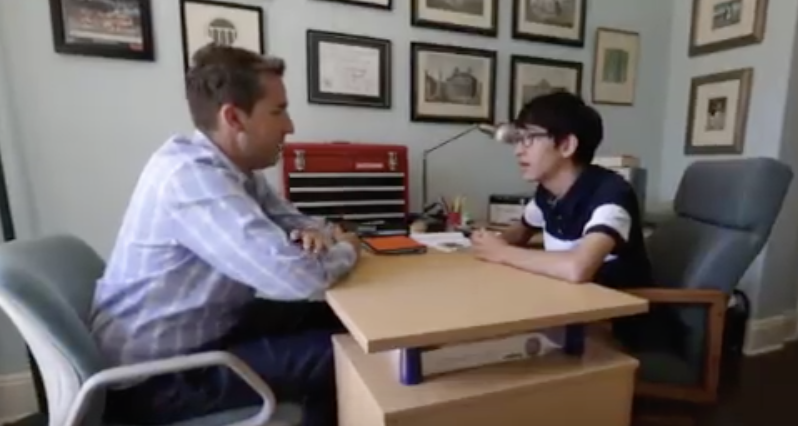 The result of his hard work has the potential to improve the lives of innumerable people suffering from the disease, and will allow their caretakers to rest easy knowing they are safe. The device consists of a small sensor that is able to be placed on a sock and links to a smartphone.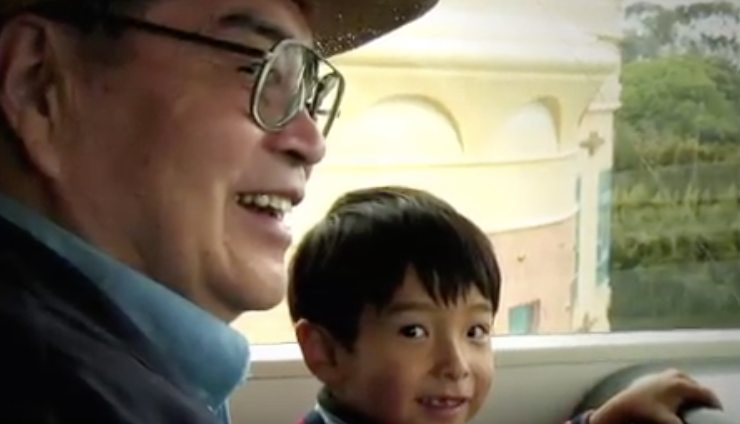 When pressure is detected, as would happen when the wearer steps on the ground to get out of bed, the linked smartphone sounds an alarm. Caretakers could then use the accurate tracking to find their lost love one and return them to safety.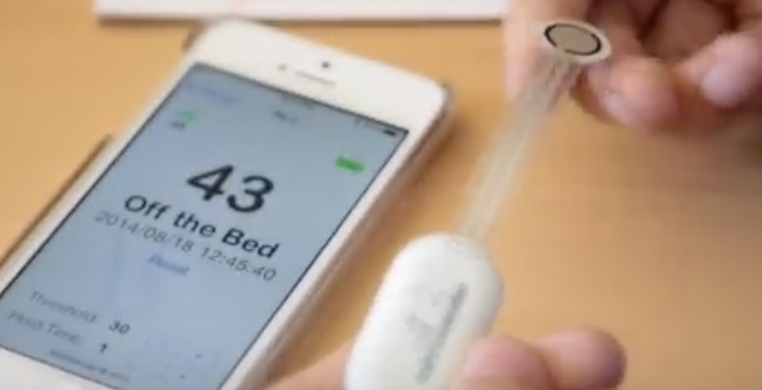 At the nursing home, where Kenneth has been fine tuning his device with the help of some of the residents and staff, he places a sock with the device on one of his helpers, Ida. He explains to her that she has been very helpful in the development of the device.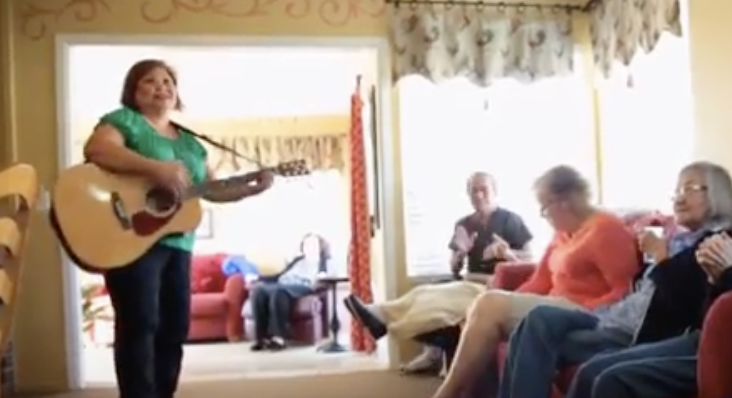 Staff members chime in, stating that the device is very accurate and makes their lives easier. Kenneth hopes that one day he will find a cure for alzheimer's, but until then, he will be improving the lives of countless patients and their caring families and caretakers.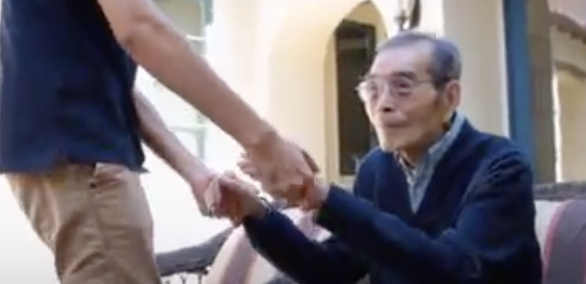 Please Share With Family and Friends