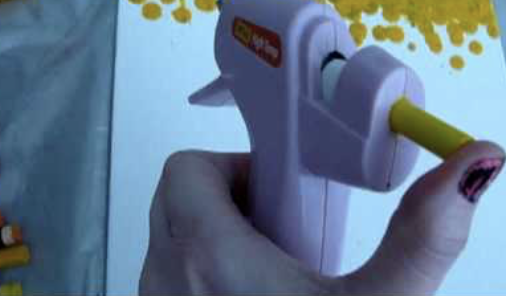 If you have ever had kids, or even just lived with them, then you likely have an abundance of crayons somewhere in the house. The colorful wax sticks are a childhood staple and it's easy to see why. They are inexpensive, widely available, non-toxic, and less messy or permanent than paint and markers.
They also never become unusable or dry up, and that's part of the reason why they usually end up in a box that is put away and forgotten. But not anymore! This fun art project will give you a reason to pull those old crayons out of storage and put them to good use again.
It involves making a cool, vibrant, colorful work of art out of melted crayons. All you really need is a cheap hot glue gun, a sturdy piece of canvas or paperboard, and some crayons of your choosing. Don't use a nice or expensive glue gun because it will end up ruined and won't be salvageable.
Also, make sure the canvas material you use is not flimsy because it needs to be able to hold up thick, melted crayon wax and if it bends the wax is more likely to break off of it. Before you start any painting set up a work area and put a drop cloth down because this can get very messy.
Plug in the glue gun and when it's nice and hot feed a crayon stick into it. Pull the trigger to release the melted crayon and squirt it onto the canvas wherever you'd like it to go. You can drip the melted wax on, spray it, flick it, or try to paint with it in a more controlled fashion.
When your done with one color, grab another stick and repeat the process until you are satisfied with your masterpiece. This fun project is the perfect activity to do with kids, family, and friends. However, make sure to supervise young children at all times and don't allow them to handle hot glue guns because it can be very dangerous.
The possibilities are endless with this type of project and you can make custom art for any room in the house. Go a step further and add on additional touches to make it even more fun, such as glitter, different paints, a picture or collage background, and so on. It's not only a great way to use up old crayon pieces, but also a nice way to spend an afternoon making art and bonding with your kids!
Please Share This With Family and Friends 🙂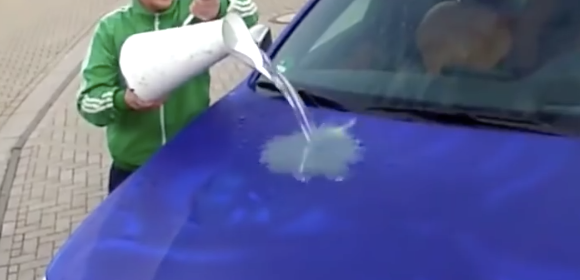 Technology seems to be getting crazier by the day. The exponential advances we see all around us are changing at a staggering rate, and nothing is left unaffected. People from all walks of life are taking advantage of the new opportunities that arise, finding new ways to express themselves. In this video, German graffiti artist Rene Turrek is using advanced paint technology to bring us a very unique Bimmer for his "XSCLUXIVCAR" project.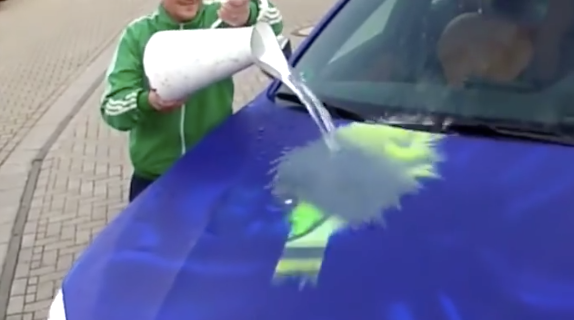 At first glance, it just looks like a blue BMW X6 with the hint of something looming below the surface. But when Turrek pours hot water on the SUV, a transformation takes place, revealing our favorite super victim of uncontrollable rage: the Incredible Hulk. For a brief moment, the calm blue gives way to raging angst, reverting almost immediately to its previous blue hue.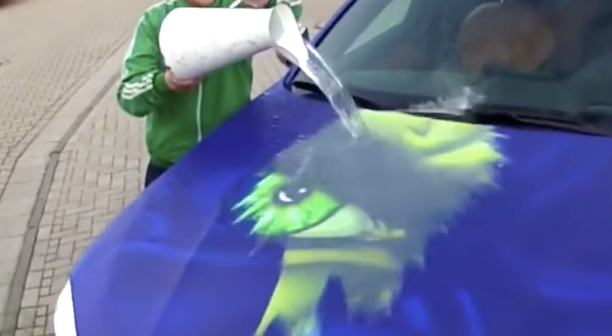 The technology that makes this art project possible lies hidden within the blue "thermochromatic" paint, which goes through chemical changes in response to changes in temperature. Thermochromism is utilized in many technologies, from mood rings to baby bottles.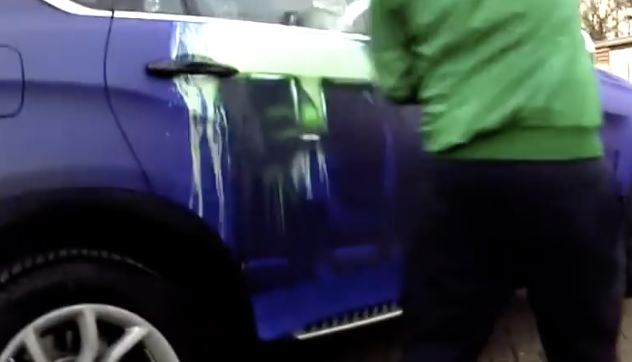 Let us know what you think..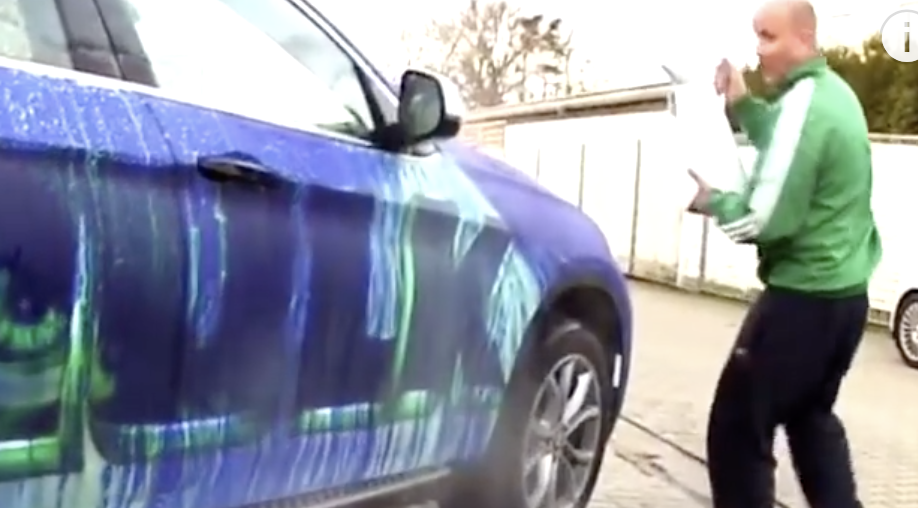 Please Share With Family and Friends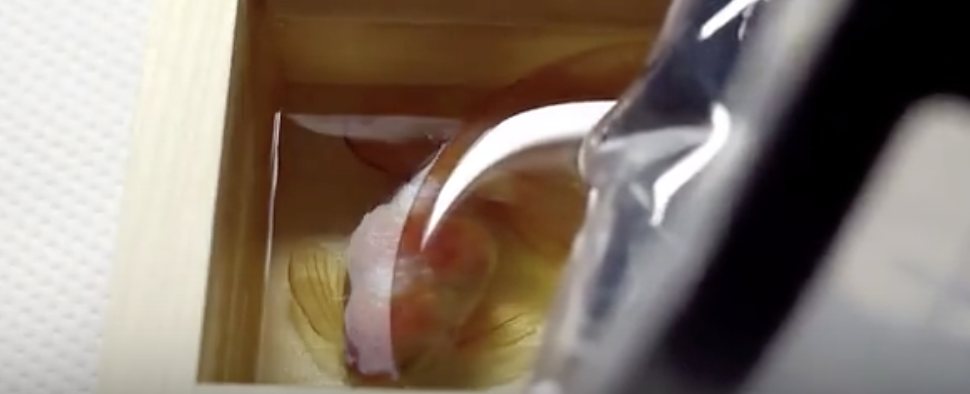 In Japan, artist Riusuke Fukahori has been creating ultra realistic goldfish paintings as part of his resin sculptures. Of his work he has said "I am not a resin artist. I am a goldfish artist." He is well known for keeping dozens of fish in his studio for observation and watches them, remembering so he can draw on the mental image when he paints rather than use any photographic source.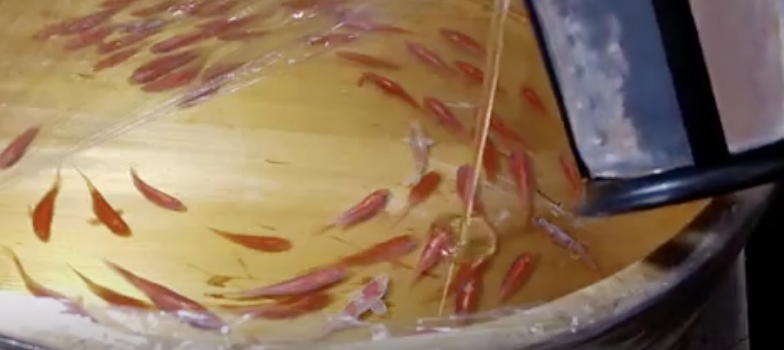 His love and fascination for the fish is evident in the care he takes when recreating their movements and colors. Interestingly, he also paints hybrid fish he dreams up and invents in addition to existing ones. Seeing him work is truly akin to watching goldfish come to life right before your eyes!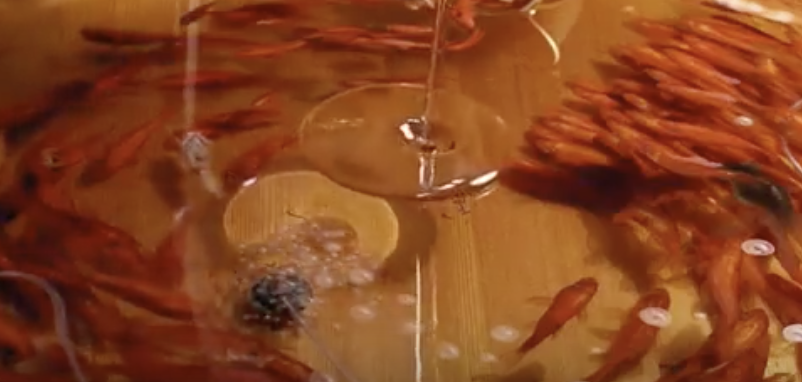 So how does he get such realistic three-dimensional effects? The first thing he does is hand paint the goldfish onto the surface of a vessel. Mainly he works with conventional household items like cups and bowls but has also done larger vases and other various sculptures.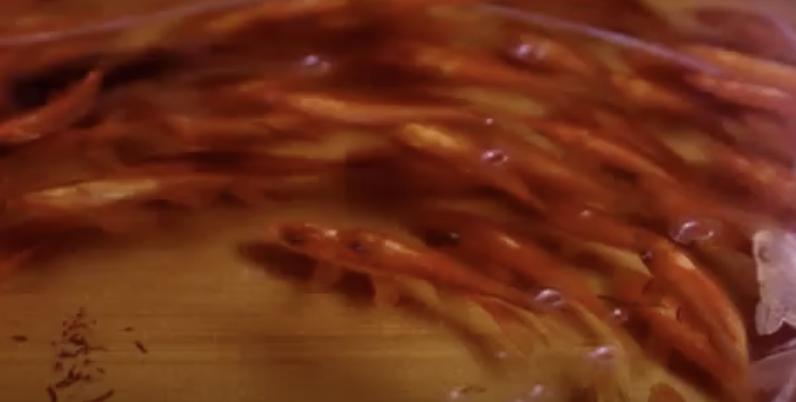 He then pours liquid resin into the vessel and once dry adds another layer of acrylic paint. Layer by layer resin and paint are added until a three-dimensional image of the swimming fish and water they live in come to life. The clear resin and intricate colorful fish combine so well that people have even tried to reach into the painted pools thinking they were real!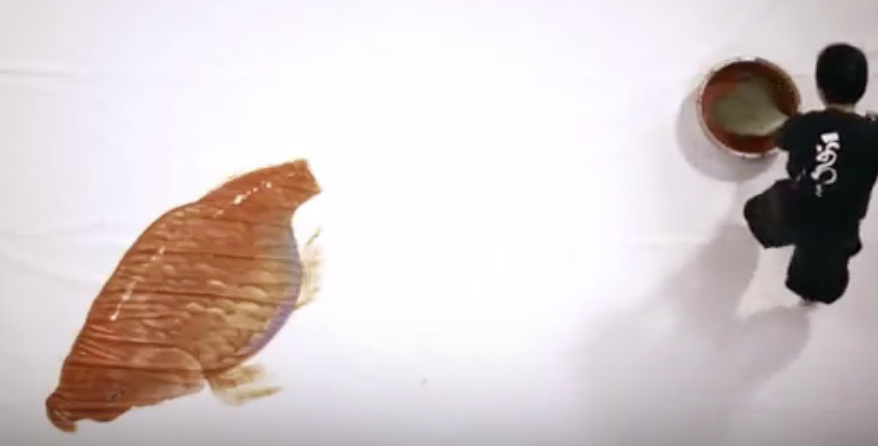 The whole optical illusion aspect of the art and how the production process reveals slightly more of the fish at each stage makes for a really enjoyable video. Fukahori's work is often exhibited at art galleries worldwide and he has won many awards for his creations, so check him out!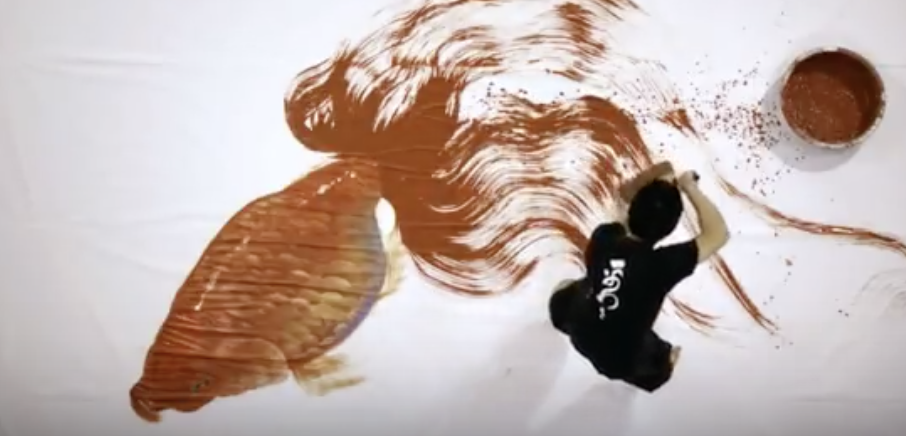 Please Share With Family and Friends