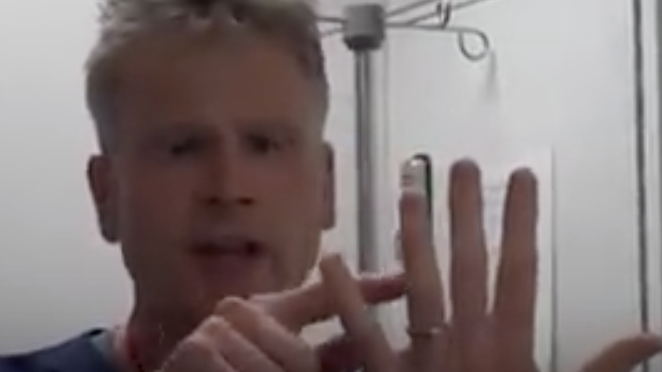 Have you ever tried to remove a ring from a finger that has swollen, or tried one on that turned out to be too small? Trying to get it to come off without damaging the ring (or your finger!) can be quite frustrating, and can invoke more than a little panic. Fortunately, after watching this video, you will be able to remove any ring from any finger in no time!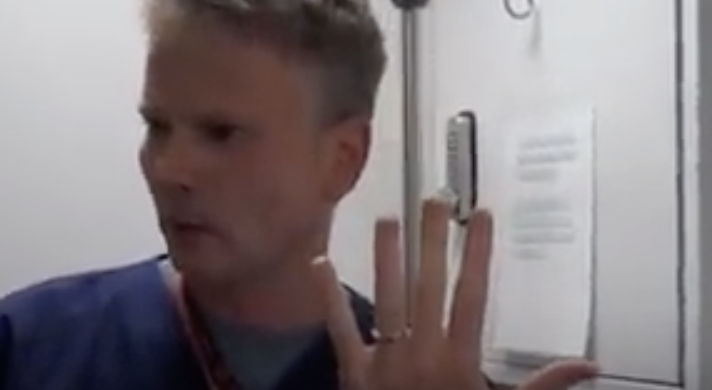 Although this trick is especially useful in the hospital setting, where rings are consistently cut off due to swelling, it is equally useful anywhere rings and fingers are found. Using no more than a thin elastic strap and something pointy, a ring that would otherwise have to be cut can be saved.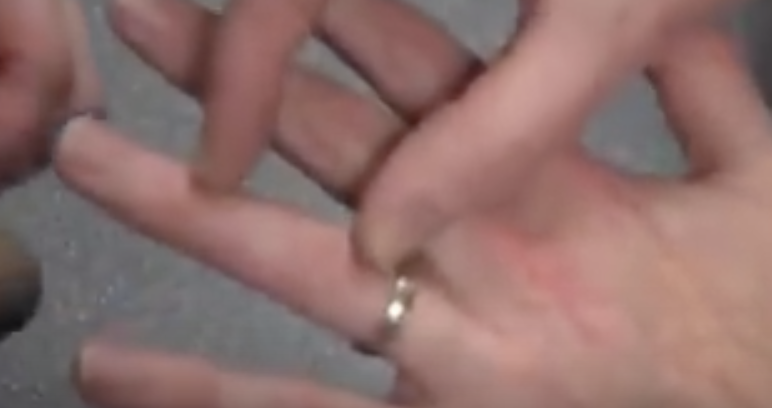 For many of us, a ring represents a long term commitment and the immense love that goes with it. Having a trick up your sleeve that will allow you to save such a priceless piece of someone's life may prove useful beyond measure. If you know any other useful tricks, let us know in the comments below.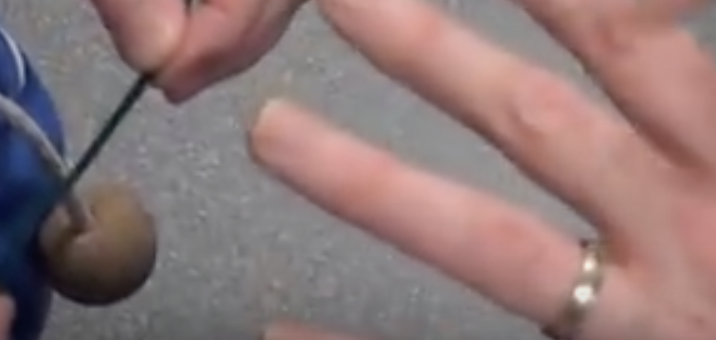 Please Share This Trick With Family and Friends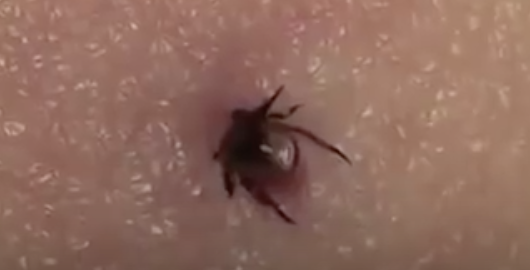 Ticks are tiny, nasty, carriers of disease that can be found all over the place. They are most active in spring and summer months, but are resilient and may even be found in fall and winter, depending on where you live. They can spread numerous bacterial, viral, and toxic diseases other than the most commonly known ones such as Lyme disease, Rocky Mountain Spotted Fever, and Tularemia. A tick can harbor more than one disease and thus one bite can infect a person with multiple diseases.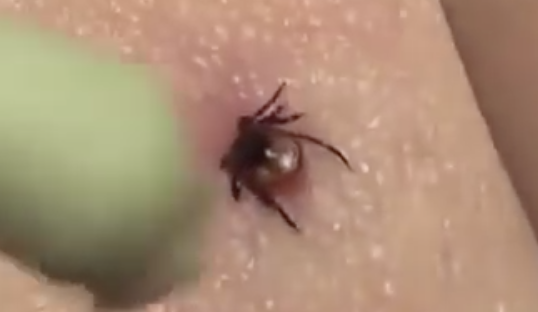 The facts regarding ticks are scary and if you ever get bit by one you need to remove it as soon as possible. The quicker you can get it's head out of your skin the better, because doing so greatly reduces the chance of infection. Most people remove them with tweezers, which can be effective, but oftentimes the tick's body gets pulled off and the head/mouth remains attached. Instead, the next time you have a live tick biting you, try this quick and easy alternative technique to help remove it.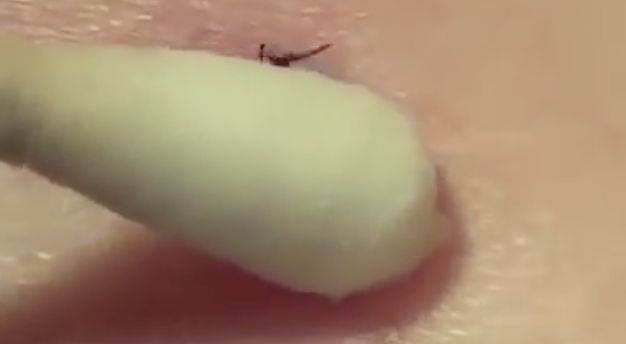 All you need is a cotton swab, water and good lighting. Take the cotton swab and quickly dip it in water to slightly moisten the tip, which will help make it glide smoothly along the skin. Place the cotton swab tip on the back of the tick so that it's slightly angled, and not directly over it.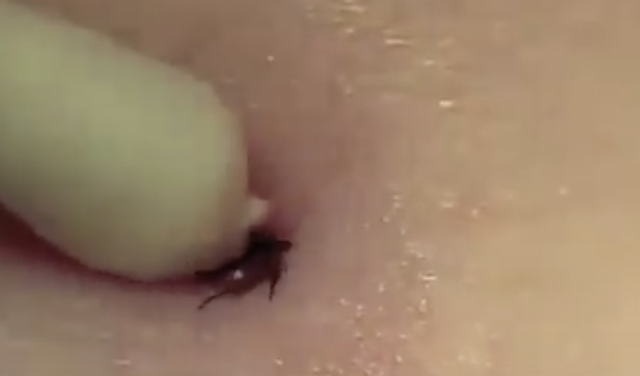 Push the tick around in circles so that it rotates around it's axis, or hypostome which is it's mouth part. After about 3-5 rotations the tick should release it's bite and back itself out of the skin. Now you should be able to pick up the tick with the end of the cotton swab and can dispose of it properly.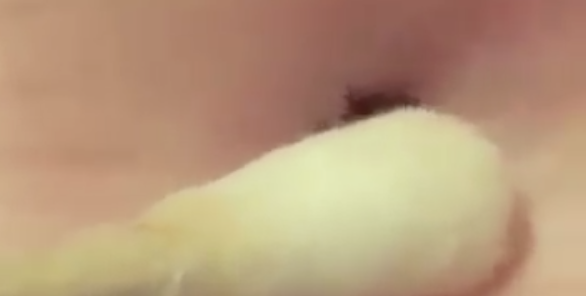 The video explains that this method works by essentially coaxing the tick with cotton swab to let go of your skin. The sides of a tick's mouth have a bunch of tiny, barb-like, bristles that project out and help to anchor it to the skin. These mouth-anchor attachments are what makes it so difficult to properly and completely remove a tick.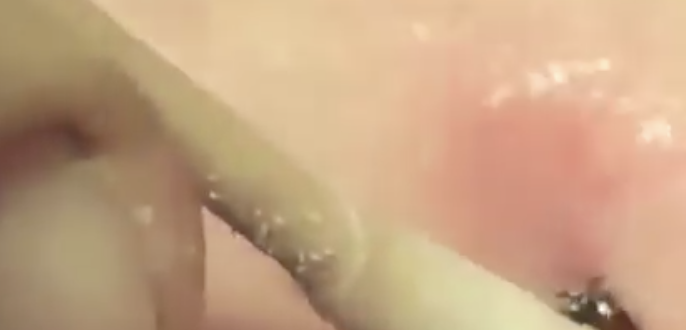 They anchor the tick's head and mouth so securely that when you go to pull it off with tweezers you often end up separating the tick's body from it's mouth part. The tick's mouth remains embedded and attached, still biting you, and is now even harder to remove. With this cotton swab method, the tick will back itself out of your skin and release it's bite. There are no nasty body parts left behind and you don't have to dig around in your skin with tweezers, which can increase the likelihood of infection.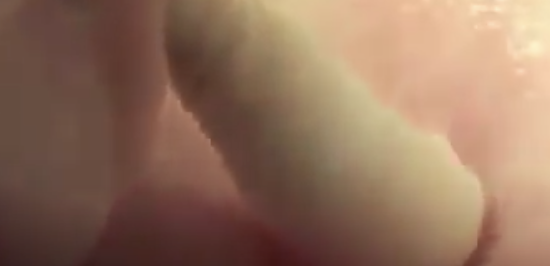 Please Share This Technique With Family and Friends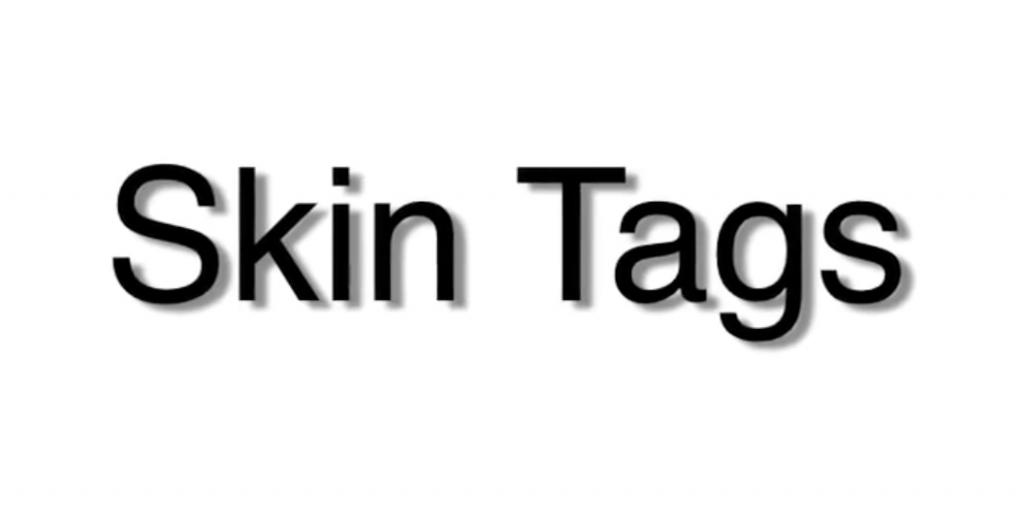 A while back, I kept feeling this little annoying thing on my neck, that was really irritating when it rubbed against my shirt.  It was really bugging me, and then I felt one on my armpit when I was showering.  A few more developed  over time, and it was not only annoying, but I became a little nervous.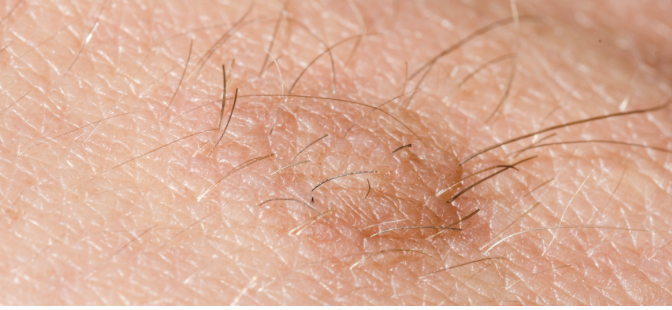 I just kept trying to ignore them, and then found out that they are called "Skin Tags".  I was actually really relieved when I came across the video you are about to watch below; somehow I thought it was something only I had.  It  was good to hear that they are quite common, and tend to develop where the skin folds naturally in different places on the body.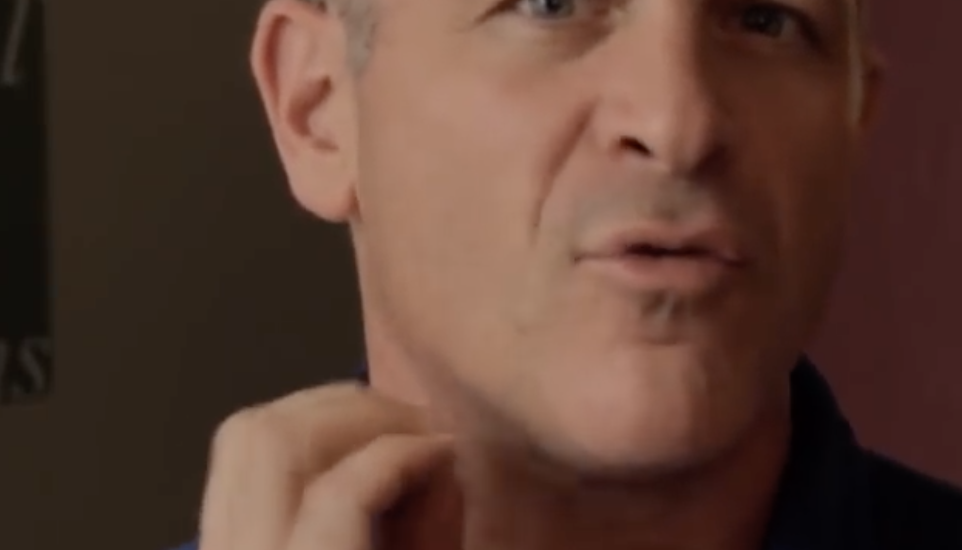 I was actually getting ready to go see a dermatologist for removal, but as you will hear, there is a really easy home remedy to get rid of them without being cut.  If you've had these annoying tags, "The Health Fixer", does a good job of explaining why we develop them and an easy solution for removal.  As they tend to recur, it's good news that the way to remove them is probably already in your kitchen…APPLE CIDER VINEGAR to the rescue, yet again!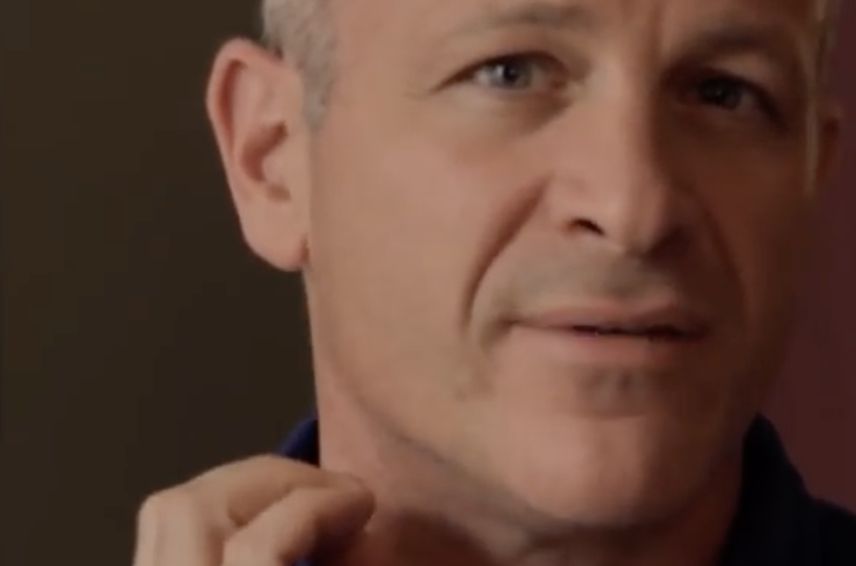 I would never have guessed it would be the solution for this problem, but as it turns out, "the Mother" form of  this vinegar, has multiple uses for skin problems.  The video will show you how to apply the vinegar, for how long, and how to achieve the best results.  If you have any concerns about your skin tags, of course, see your doctor before trying this.  I was amazed at how effective a remedy this is!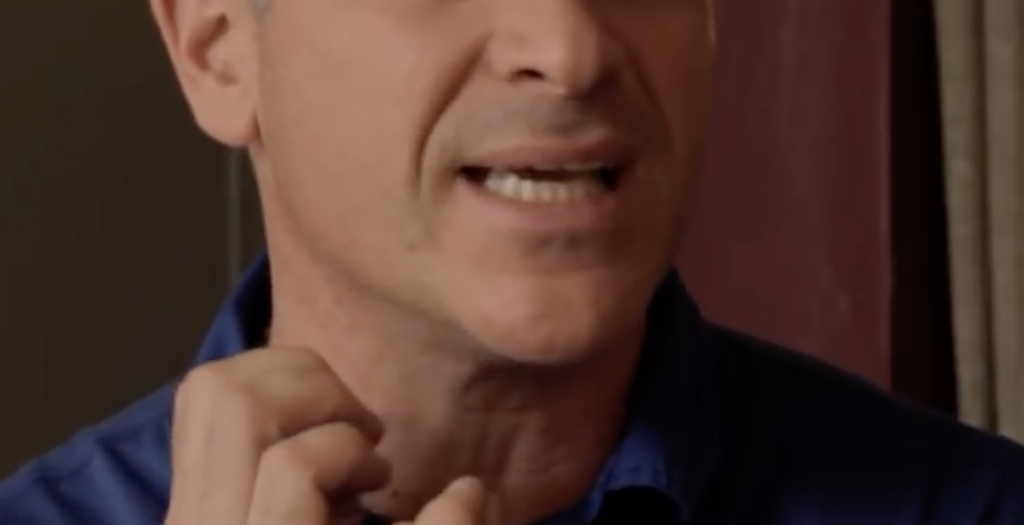 Please SHARE This With Family and Friends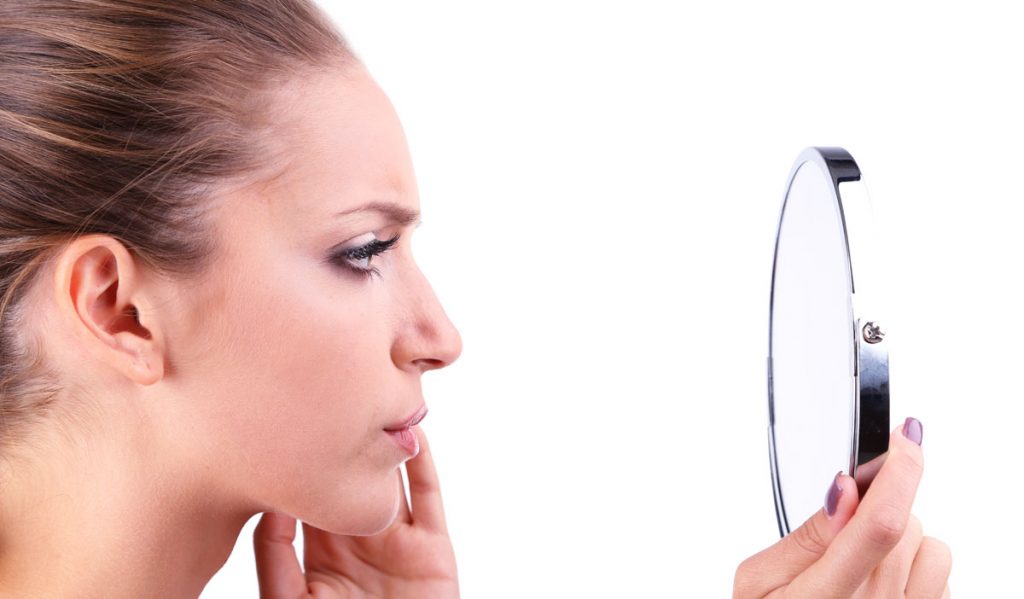 Women don't have to be "Hair Phobes" to dislike that unwanted facial hair, known as "peach fuzz". Although it tends to be light in color, it is quite visible in natural daylight, according to "Healthline". Because of how light it is, it wouldn't respond to a laser, even if you wanted to go through that pain and considerable expense.
I can tell you from personal experience that having it waxed is a really bad idea. It seems to come back in greater quantity and weirder texture. So when I came upon this video for a home remedy that claimed to get rid of "peach fuzz" PERMANENTLY, I decided to give it a try. It is actually a face mask, that not only removes this hair, but is great for your skin.
So, if that "peach fuzz" makes you self-conscious, this video you are about to watch below is
for you. The lovely young woman who presents this tutorial, Himani Wright, shows you exactly how to mix the ingredients for this all NATURAL MASK. All that you need is: COCONUT OIL, WHOLEMEAL (Whole Wheat), FLOUR and WATER. Himani stresses the importance of applying it in one direction, and removing it in another.
She advises doing this 2X per week (with a couple of days in between), for a period of a month for substantial permanent hair removal. I am in my third week of using this mask, and already see far less peach fuzz. She says continuing to apply it for the second month insures maximal results. It's really exciting to come upon something on the internet that really does what it claims to do!
Please Share This With Family and Friends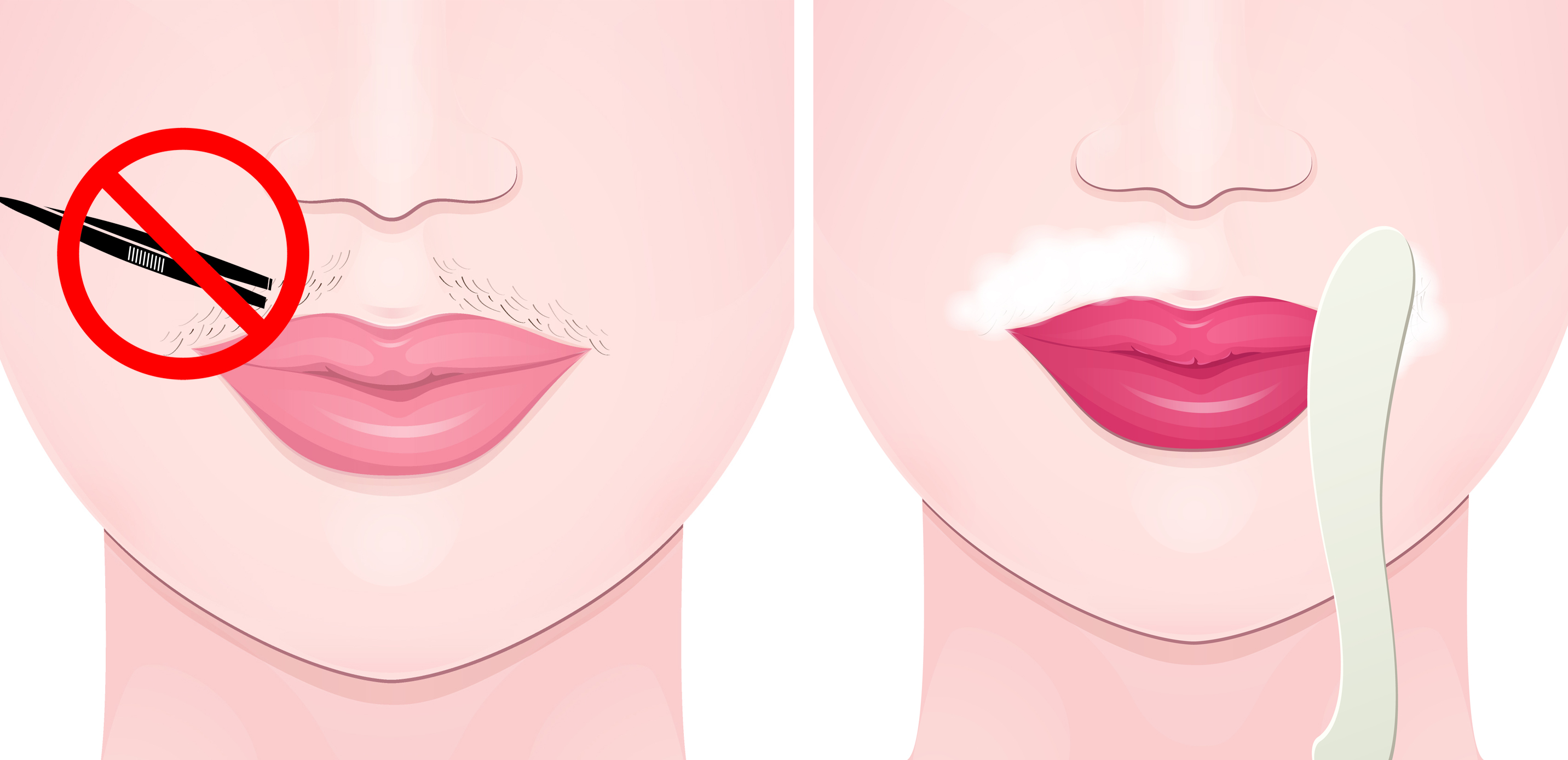 image via – shutterstock.com
Facial hair is a very common problem that many women struggle with and yet no one ever really wants to discuss it. Lets face it, peach fuzz and straggly hairs on your upper lip, chin, neck and face are annoying and unsightly. It's also incredibly frustrating because for the majority of women out there, unwanted facial hair is a nightmare to deal with.
People have ended up spending a small fortune on a range of methods in their quest to remove it. There's a seemingly inexhaustible supply of waxes, creams, razors, gels, lasers, lights, and more that all promise to banish facial hair for good. Many of these treatments are pricey, some actually cause more harm than good and leave skin irritated, while others don't even work! So what's a woman to do?
Instead of turning to some product that's filled with harsh chemicals, try an all-natural alternative method. This simple 3-ingredient face mask from beauty blogger Himani Wright is the perfect solution to all your unwanted facial hair problems! It's safe for all skin types, convenient, and super affordable. Not only is it easy to make and use, it actually works and removes hair and peach fuzz effectively. Plus, if you use this regularly it will eventually get rid of facial hair completely and permanently, so you can skip the painful waxes once and for all. The following is exactly what you need for it:
½ teaspoon of extra virgin, cold pressed coconut oil
3 tablespoons of wholemeal* flour (*this is the same as wholewheat or wholegrain flour)
A splash of water
1. Start by gently massaging coconut oil into your skin, taking special care to cover your entire face.
Coconut oil has anti-fungal properties, which is part of what makes it an excellent base moisturizer. It's commonly used in beauty treatments because it contains protective nutrients and antioxidants that our skin, hair, and bodies love.
2. After you're finished with the coconut oil mix together 3 tablespoons of wholemeal flour with enough water to form the thick, pasty consistency, as shown in the video.
3. When you go to apply the flour mask to your face use a downward stroke and work in one direction.
4. Allow it to dry and after about ten minutes you can begin to remove the mask. Rub your face gently in the opposite direction than how you applied it, using an upward and out type of motion. When the majority of the mask has been removed you can wash the rest off of your face with water and then pat it dry with a clean towel.
5. For optimal results, apply a toner to all treated areas to close up pores and further protect your skin's health. Finally, finish up with your favorite moisturizer and you're done!
This wholemeal flour treatment works best when done twice a week for at least one month, all while waiting a couple of days in-between each application. After the first month you can cut it back to once a week for however long it takes for facial hair to lessen and disappear.
This is by far one of the easiest all-natural ways to remove facial hair and it costs just a few dollars. Please pass this along and share this beauty tip with others. Who knows, it could change someone's appearance and life for the better. In the meantime, try mixing up a mask and prepare to be amazed at how well such an unlikely solution actually works!
Please SHARE This With Family and Friends 🙂