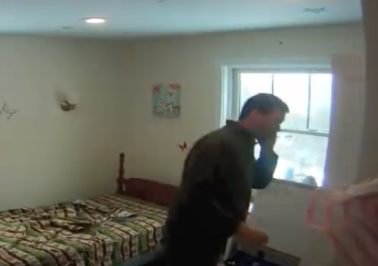 image via – facebook.com
Father Adam Hadlock says he is a "Garage-mahal-architect-builder, Maker, Do-er." After watching his DIY bedroom treehouse, you'll agree. Adam Hadlock is a dad that has created a bedroom for his girls that could only be imagined in a child's dreams!
The fact that he spun his magic in only three days makes it all the more fantastical. The guy totally transformed the girls room a magical tree house, visually awesome and an incredible place to for his daughters to sleep in!  I'm sure what this amazing father did will be a memory his daughters will never forget!
Papa focused all his creativity, ingenuity and big love for his 2 girls for an awesome present for his children. This man's talent, skill, persistence and devotion to his daughter is simply incredible!
Hopefully pops uses these magical and creative talent of his to build other kids something similar to this but not the same exact project as this one.  You must view this clip to the very end to get the full experience of what he pulled off! .
You will be amazed with the end result, but more importantly it will pull at your heart strings and remove your soul when he presents the tree house restoration for his kids room!
They never expected this as they were extremely joyful and thankful for their amazing dad! In the video you can hear them say "you must really love us" which really is what this whole project was all about for Adam Hadlock,. His daughters will never forget this and it will be a lifelong memory for them!
Would your dad ever do this for you?
Please SHARE With Your Family and Friends

Every night in America it is estimated that 2 million hotel rooms are occupied. When you check into a hotel you often expect a first rate service experience along with a nice, clean, well-appointed room. After all, most hotel rooms are not cheap and a business's reputation is everything these days.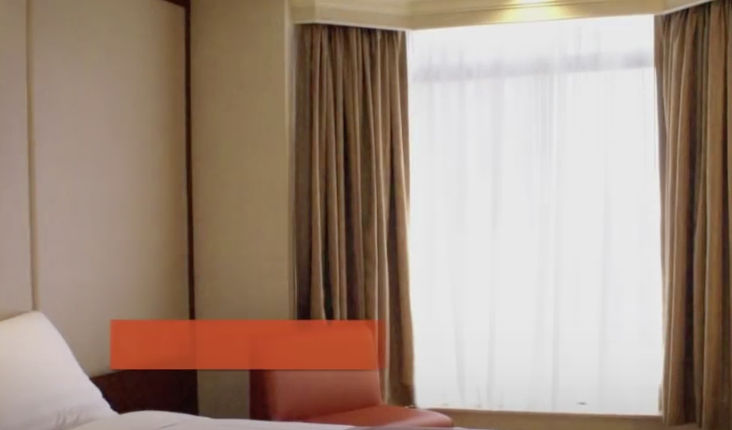 With instant review and rating sites online and accessible for anyone to see, a hotel could easily face ruin if it accumulates too many negative reviews. To keep their customers happy, appearances up, and costs down, many hotels have secret ways of operating and providing services. In this video nine hotel industry workers reveal secrets that their bosses don't want you, the customer, to know. Check it out!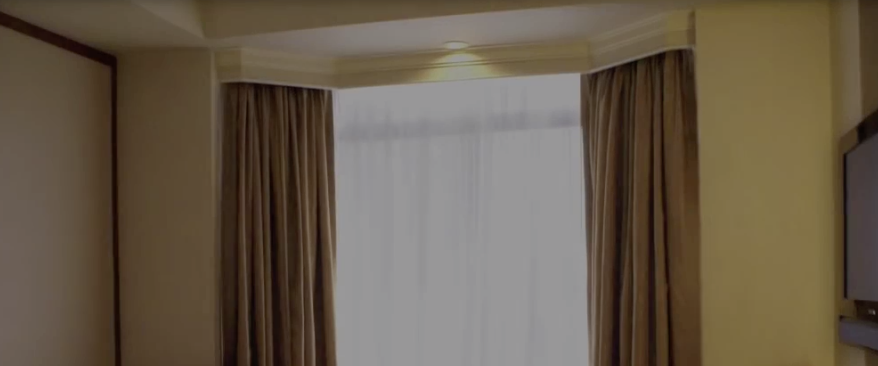 1) Many hotel rooms will comp movies you watch in-room, which means they won't charge you for viewing them. When you're about to check out ask if they do and you may just score some free movies.

2) You know those miniature bottles of lotion, mouthwash, soaps, shampoo, conditioner, and more? Take them with you, hotels assume and expect you to do exactly that since they cannot give open and used toiletries to other guests.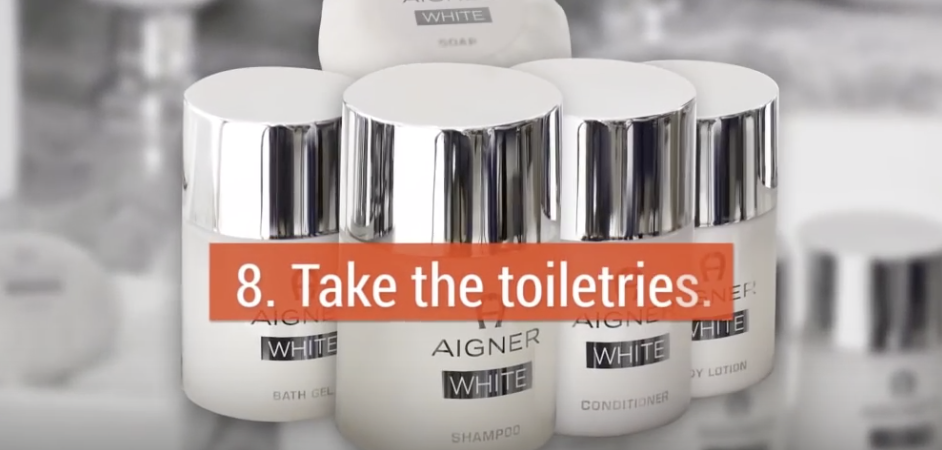 3) To get the best deal on rates and amenities call the hotel directly and speak to someone over the phone. Hotels often pay commission fees of up to 30% to online booking agents and then pass that expense onto you.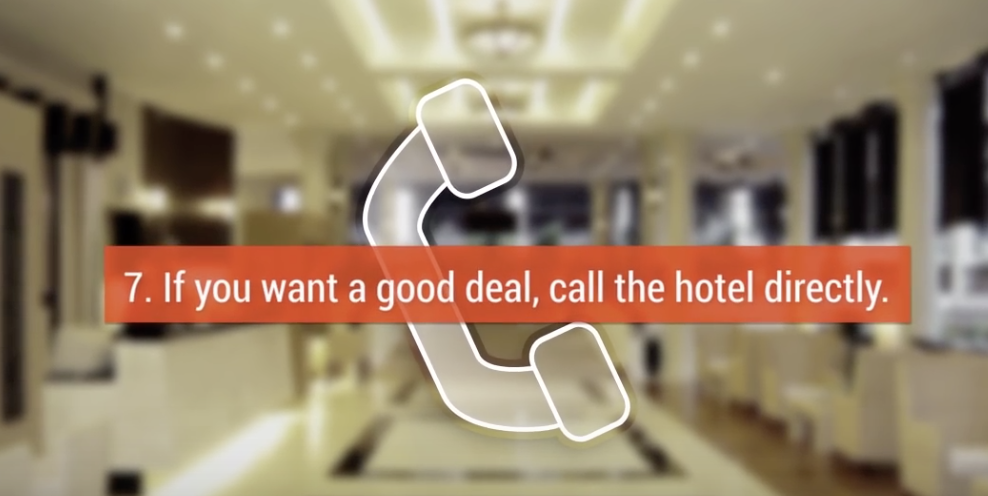 4) Avoid having to pay cancellation fees ever again by moving your reservation up a couple of days, that way you can call and cancel it a few days later.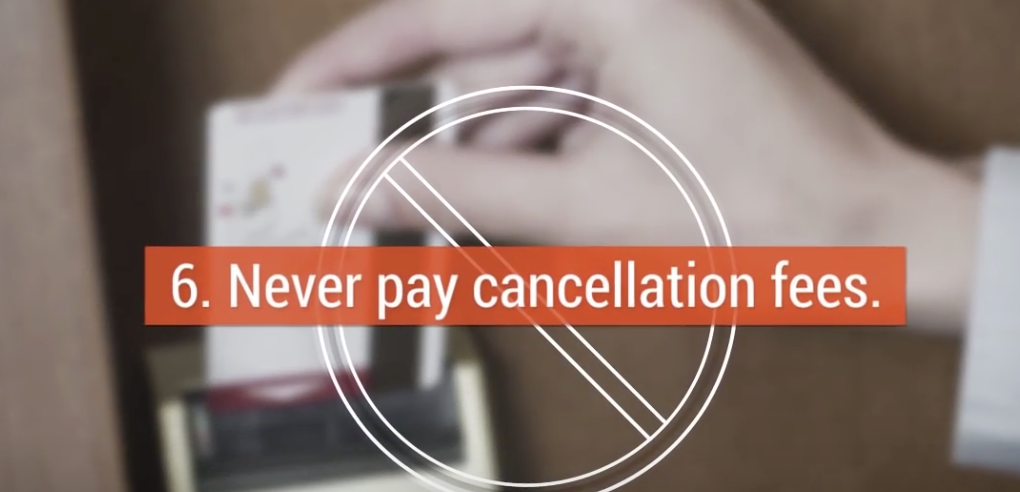 5) Valets don't care about your car and most hotels are not liable for whatever may happen to it once the valet gets behind the wheel. Skip the valet fees, tips, and liability issues by parking it yourself.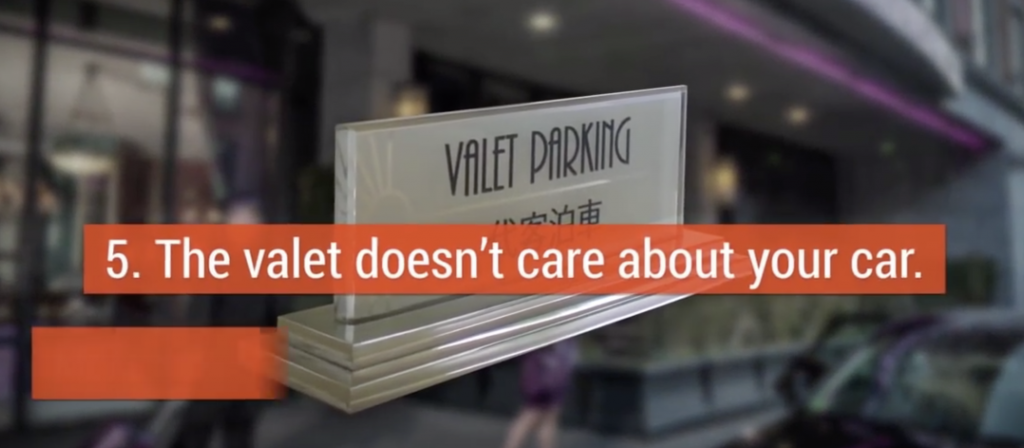 6) Always hand wash any glasses in your room before you use them. Hotels often clean glassware with furniture polish to make them shine and appear spotless. This is not only gross and unhealthy, but also very bad for your teeth.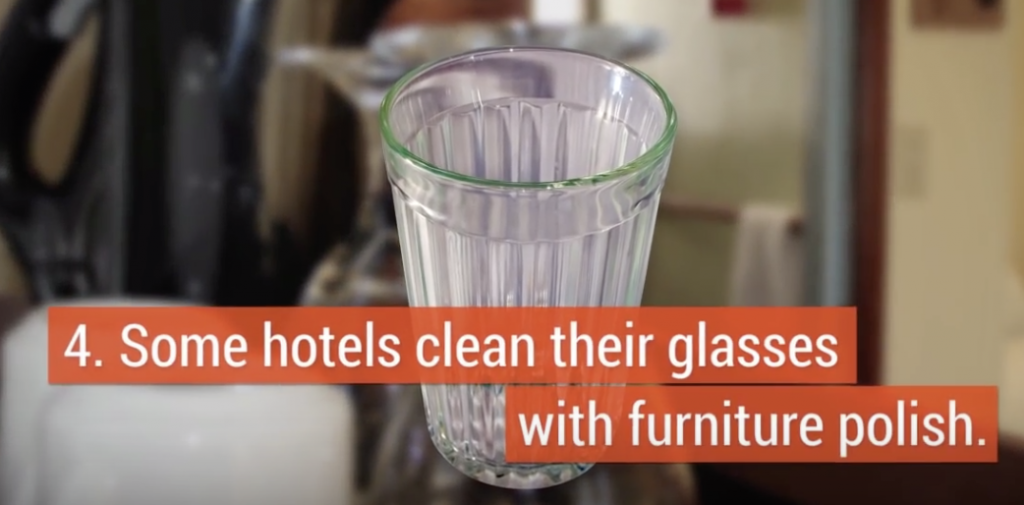 7) One of the filthiest items in hotel rooms are the remote controls. Most people don't wash their hands before or after using them and the staff never cleans them. Disinfect remotes with an antibacterial wipe to kill most of the germs and be aware of the dirtiness they hold.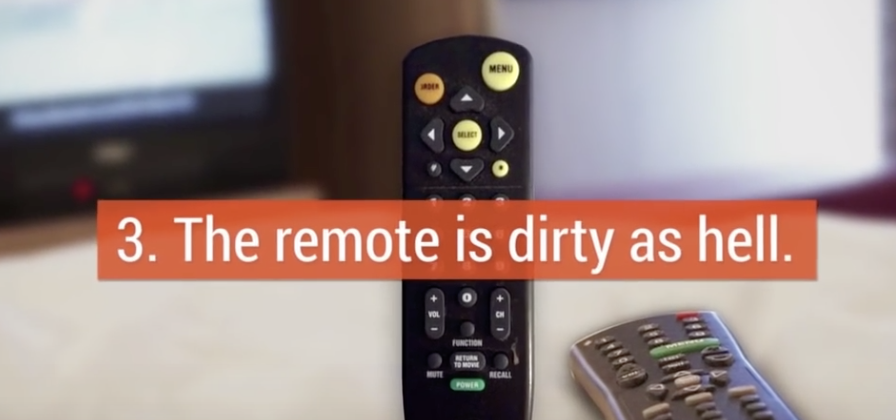 8) To get clean linens, you have to specifically ask for them. Hotels usually wash and change the sheets everyday, but blankets are only washed weekly, and bed covers are cleaned monthly, if that.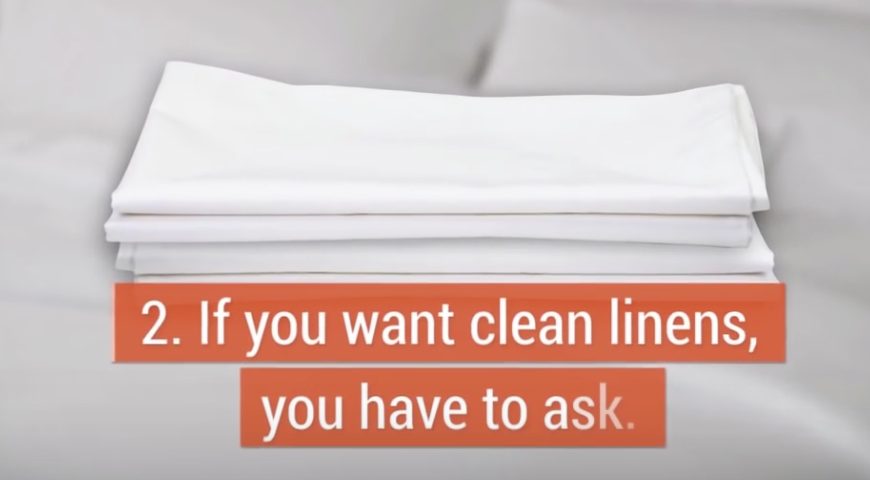 9) If you really don't need an early check-in time, don't ask for or demand one. Hotel housekeepers have a lot of rooms to clean and are very busy. If they need to get to your room first to accommodate your early arrival they likely will be rushed and you'll have no idea how dirty your room may be.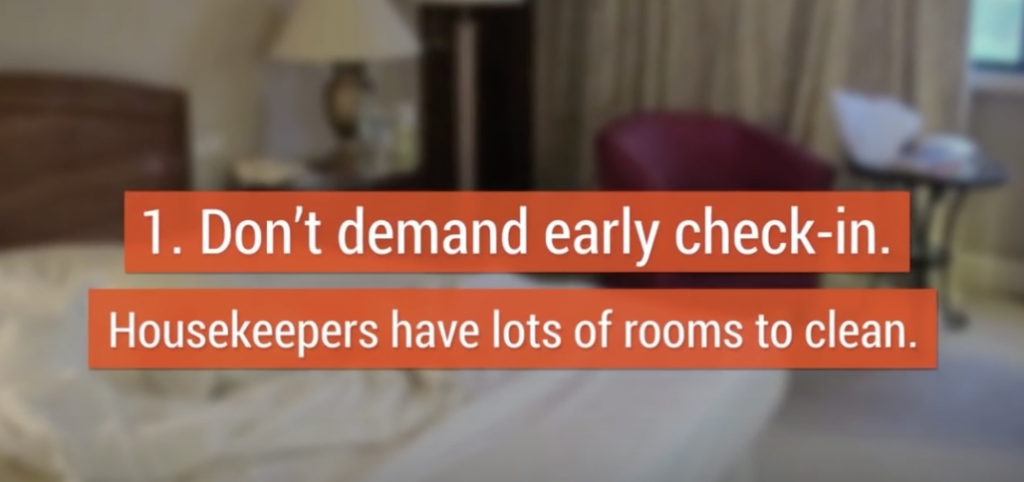 Please Share These Hotel Secrets With Family and Friends