Whether you regularly stay in motels or hotels for business, or just inhabit these rooms on your long awaited vacation, it is critical that you watch the video below.  Jim Dill, of the University of Maine Cooperative Extension, demonstrates why we can't just jump onto the bed upon arrival or we may be in for a rude awakening!
Whether you are checking in to a 5 Star Hotel or a cheap motel, you need to follow his directions for inspecting the room for BED BUGS.  If you don't, not only will you be sleeping with them, but they will likely find their way into your suitcases and accompany you back to your home, for a bedbug nightmare.
75% of bedbug infestations occur in hotels and motels, according to Pest World…YUK!!  These disgusting critters feed on the blood of humans and animals, and can turn your world into a nightmare, if they enter your home.  If they burrow their way under your skin, some people can have awful reactions.
Mr. Dill, shows us step by step, what to do as you enter your hotel room to check all the likely places they may be hiding, before you get comfortable.  He warns not to jump on the bed, and to place your bags in the tub, before you begin your inspection.  Remember, doing this is critical for the fanciest room to the most basic motel room!  Watch Jim's tips in the footage below, so you never end up in a room with an infestation of bed bugs!!
Please SHARE this Information With Family and Friends!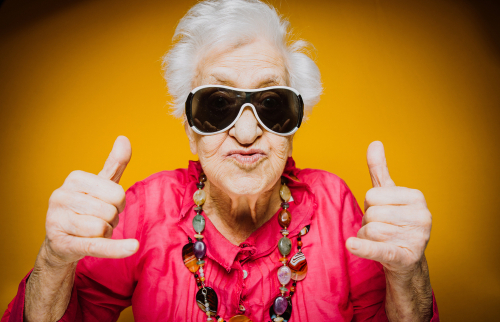 image via – shutterstock.com
Many of us work our entire lives so that we will be able to retire comfortablly in our old age. Money management, hard work, lots of saving and good investments can all lead to a comfortable retirement as we live out our golden years. Many seniors make sure to dot all their i's and cross their t's as they go over every check and receipt to make sure nobody is pulling a fast one on them. Seniors aren't cheap but they are meticulous and make sure all their hard work over the years doesn't get blown.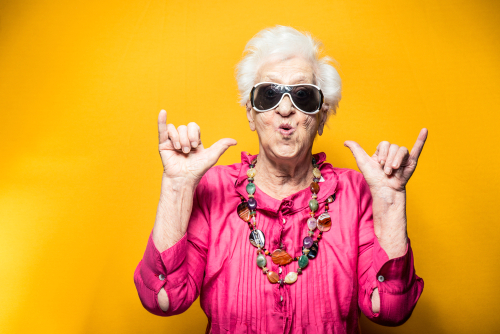 With all that being said granny and grandpa still love to splurge every once in a while just like the rest of us. Which brings us to today's story featuring an elderly woman who decided to take a trip and stay at a nice hotel. An employee at the hotel thought they could pull a fast one on her but they totally underestimated the woman.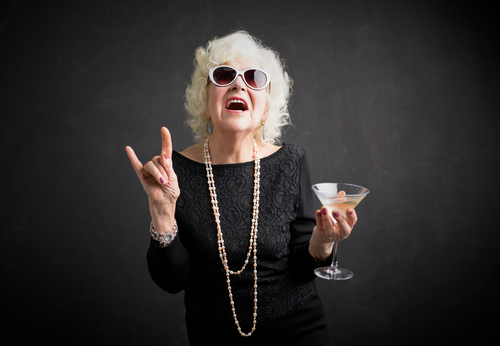 It was this woman's big 70th birthday and she decided to make it a memorable one! She had a great time at the hotel and the next day she packed up her stuff, left the room, got in the elevator, and headed towards the lobby to check out. She got to the desk and the clerk told her that she owed 250 dollars. Which was much more than she expected and she just had a gut feeling something wasn't right.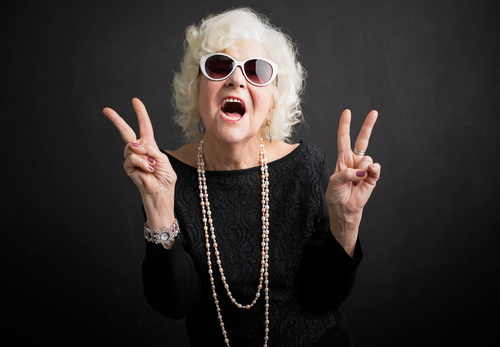 A manager soon came over to see what the fuss was about. He began to defend the clerk going over all the amenities, from the pool, to the entertainment, the complimentary breakfast, a conference room and a bunch other stuff. She told the manager she wasn't aware of any of these extras that came with the room and she also told him that she had just stayed in the room the whole night.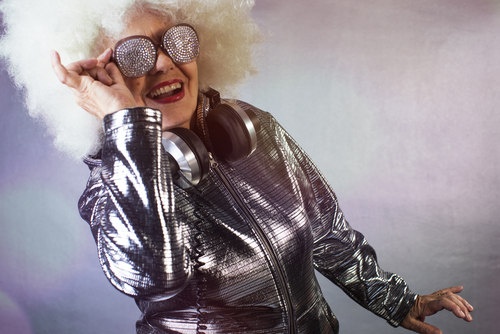 The manager told her these amenities were available regardless if she used them or not, but he never expected her to respond and completely outwit him and the rest of the hotel.
Watch the video below for the full story and her priceless response:
Please SHARE This With Family and Friends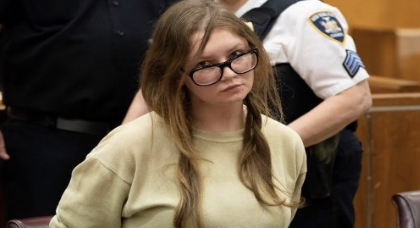 image via – youtube.com
Many people dream about a life of riches and fame where everyone knows who they are and the world is the oyster. We have all dreamt of this type of thing at least once in our life. Maybe you wanted to be a big hollywood movie star, the president, a rock star, a Victoria Secrets Model, a professional athlete, a super model and so on and so forth….
For most of us this is just a pipe dream we can fantasize about we know deep down it just isn't ever going to happen. Now because of social media and other platforms regular people are now becoming internet stars whose fame and riches eclipse all those mentioned before.
Then there are those that fake it until they make it or just fake it all the way through life… This brings us to today's fascinating story about a woman named Anna Delvy who appeared to be some kind of socialite like Paris Hilton or Kim Kardashian only she was much more mysterious and most people just couldn't put their finger on what or who she actually was.
She appeared to be well versed in multiple language, highly educated, beautiful, smart and just seemed to always find herself at the right place and the right time! When she was in New York City for a while she became close to the front desk person in the lobby.
The concierge attested to the fact that she seemed as if she was made of money. The woman always had a ton of cash in her pocket and was known to throw out one hundred dollar tips to everyone like it was chump change. Also her wardrobe looked like she literally owned a high-end super expensive lavish clothing store. Everything she wore was either designer or ridiculously expensive or both.
She was acquaintances with so many rich, powerful and famous people. Her connections were unmatched compared to anybody else in the circles she ran with. Many 'knew' Anna, but nobody knew what she did, where she really came from or how she always had this money.
Then she met a man named Michael who she built a pretty strong bond with. They planned a trip to Italy but Anna asked him if he could just put it all on his credit card and she would pay it back upon their return. Michael agreed and didn't think it was a big deal at all however, during the whole trip she had only been paying in cash and when they got back home, she never reimbursed Michael for the Italy trip or even tried to offer to pay him back.
This is where things begin to get a bit strange… She decided to open up a foundation as her new venture and she even hired a financial backer which seemed pretty odd because of all the money she had. She told her backer that she would pay him back but most of her liquid money was tied up overseas.
This is where things begin to get a bit strange… She decided to open up a foundation as her new venture and she even hired a financial backer which seemed pretty odd because of all the money she had. She told her backer that she would pay him back but most of her liquid money was tied up overseas.
Then everything she had built in her life began to crumble to pieces. She had been staying at a hotel the whole time she was in New York City and because it was so expensive she racked up over 30 thousand dollar in hotel bills that she hadn't paid.
The concierge in her building who she had become friends with was asked to take her out and try to get her to pay her gigantic bill. They went out to dinner and Anna assured her she would be paying right away but when the check for the meal came 12 of her credit cards were all rejected and declined! The concierge was beginning to get concerned that she wouldn't be able to pay the hotel bill.
She did a wire transfer to the hotel for payment however there wasn't any money behind the transfer and because she didn't pay they eventually kicked her out of the building. She then went to Morocco with another friend and she pulled the same move as she did for the Italy trip. She had her friend put it all on the credit card, told her she would pay her back when they got home and again she never paid her friend back.
To make matters even worse, her friend was so concerned for her and the hotel bill that she decided to pay it for her, even though she was a trainer who didn't make much money at all. After this she began begging her high class circle of friends if she could stay at their places on the couch because she had been red flagged and black listed from all of them….
Watch the video below for Anna's full story and what she was really up to all this time:
Please SHARE This With Family and Friends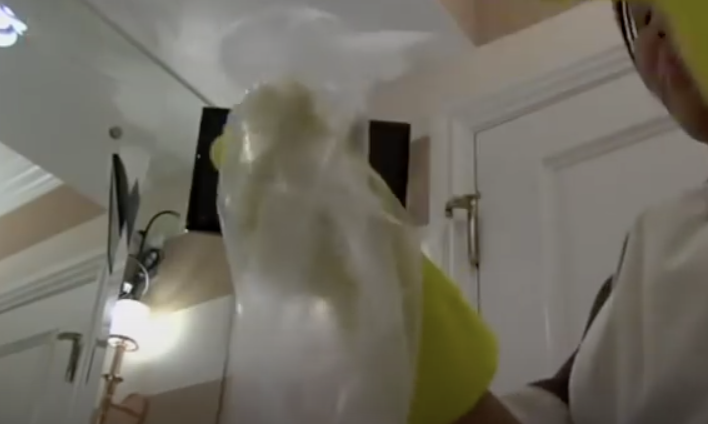 By the end of 2013 there were almost 53,000 hotel properties across America.  According to the American Hotel & Lodging Association, the combined total amount of guestrooms that year was 4,926,543.  The people staying in these rooms each received a bar, or two, of soap to use for their stay.  When they checked out housekeeping turned over the room, threw out the used soap, and left a fresh bar for the next guest!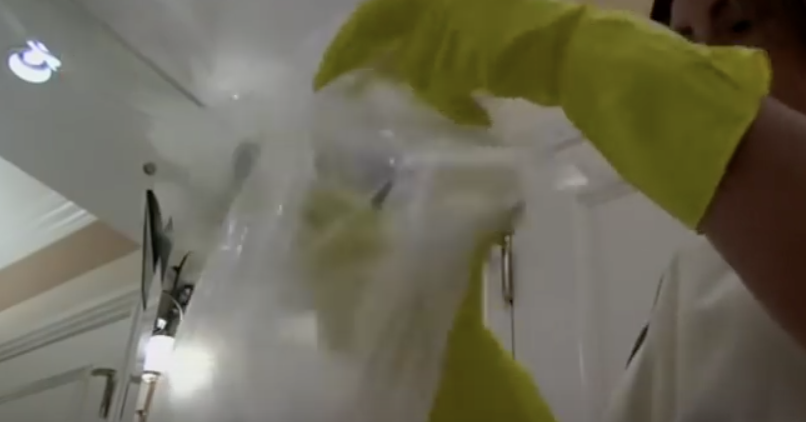 When added up, the amount of partially used hotel soap bars that are thrown away daily is more than 2 million.  Clean the World, a non-profit organization, aims to reduce this number by recycling used soaps and re-distributing new bars to areas where it is in dire need.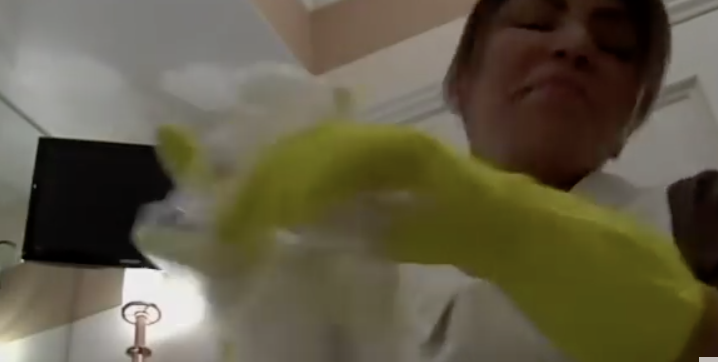 The organization has donated more than 25 million bars to over 99 counties worldwide since it was founded 7 years ago by Shawn Seipler.  He often traveled for business and wondered what happened to the bar of soap after he left.  A quick call to the front desk confirmed that the soap was simply thrown away.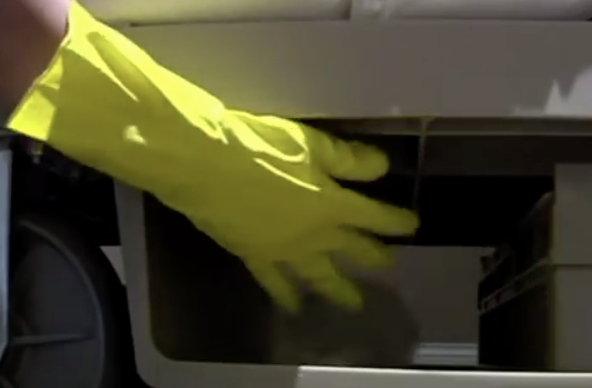 Further research showed that millions of soaps were being discarded daily and no recycle program existed to change that.  Meanwhile, a child dies every 15 seconds from a disease that could have easily been prevented with access to proper hygiene, especially soap.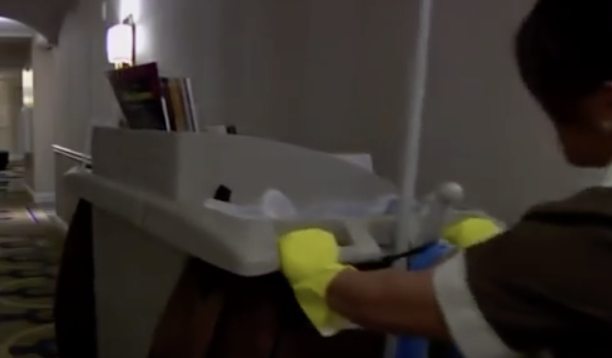 According to the World Health Organization (WHO) acute respiratory infections, like pneumonia, and diarrhoeal diseases, like cholera, are among the leading causes of death for children under 5 years of age.  Washing one's hands with soap has been proven to significantly reduce the impact and incidence of these two top killers.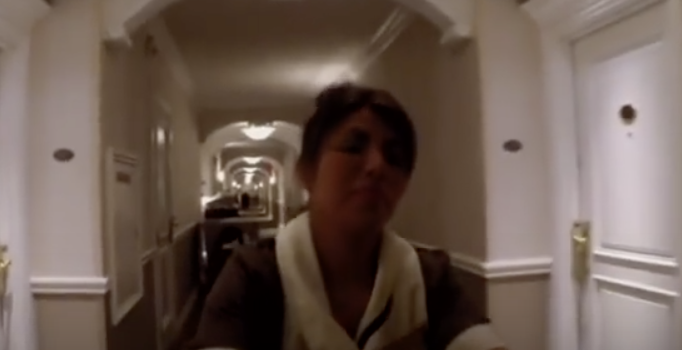 It is also the easiest and most cost effective way to prevent diseases and lessen their spread.  By providing and delivering free soap to developing areas where there is virtually none, Clean the World aims to improve and save countless lives.  They have partnered with Global Soap, an organization that shares their vision, and in combination now collect used soap from over 4,000 hotels.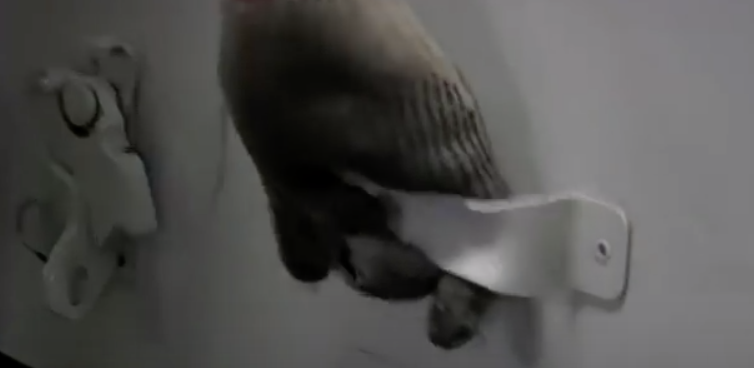 You can help too by getting involved, running a community soap drive, donating money, and even by simply spreading the word.  The next time you stay in a hotel ask if they participate and have knowledge of the program.  If anything you can help raise awareness and possibly spur the hotel into donating thousands of used soaps down the line.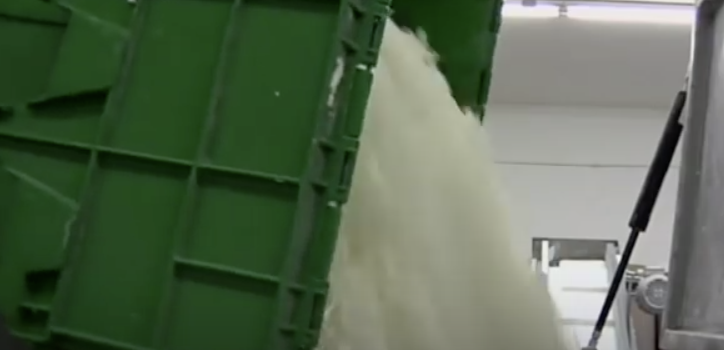 Please SHARE With Family and Friends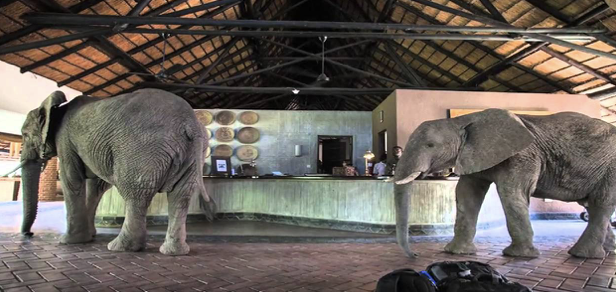 The visit that is captured in this beautiful video was a transporting experience.  What you are about to view is the yearly pilgrimage that takes place by a family of wild elephants.  They visit a lovely hotel in Zambia called the Mfuwe Lodge, when the mangos are ripe. Wonky Tusk, their matriarch, leads them through the reception area of the Lodge, so that they can reach the mango tree on the grounds of the hotel.
She intuitively knows when the mangos are ripe, and brings her family to enjoy their delicious snack. Wonky and her family, which includes an adorable baby elephant, seem to know that it is safe for them to partake of these treats.  Equally amazing is that their human friends leave them be in this incredibly peaceful scene.  A mutual trust is evident as they enter the lodge.
After they are satiated from the mangos, they peacefully lay down to take a nap.  After resting they gently rumble back through the lodge for their leave-taking.  One can only imagine what an unforgettable experience this is for the visitors. I now have something new for my bucket list. I would love to watch this in person!
Please Share this captivating experience with your friends and family

Every night in America it is estimated that 2 million hotel rooms are occupied. When you check into a hotel you often expect a first rate service experience along with a nice, clean, well-appointed room. After all, most hotel rooms are not cheap and a business's reputation is everything these days.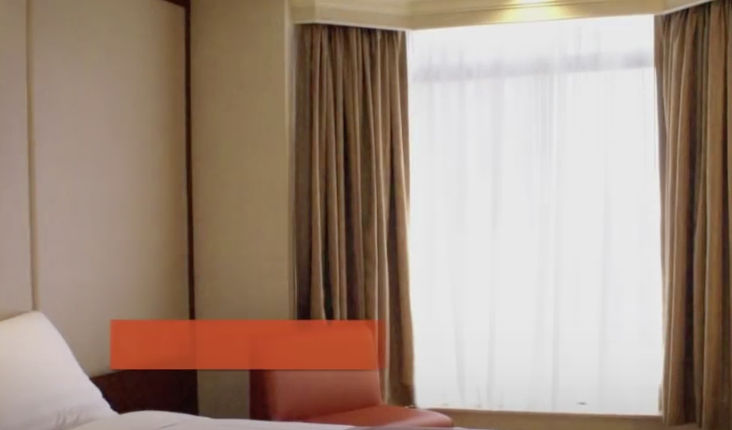 With instant review and rating sites online and accessible for anyone to see, a hotel could easily face ruin if it accumulates too many negative reviews. To keep their customers happy, appearances up, and costs down, many hotels have secret ways of operating and providing services. In this video nine hotel industry workers reveal secrets that their bosses don't want you, the customer, to know. Check it out!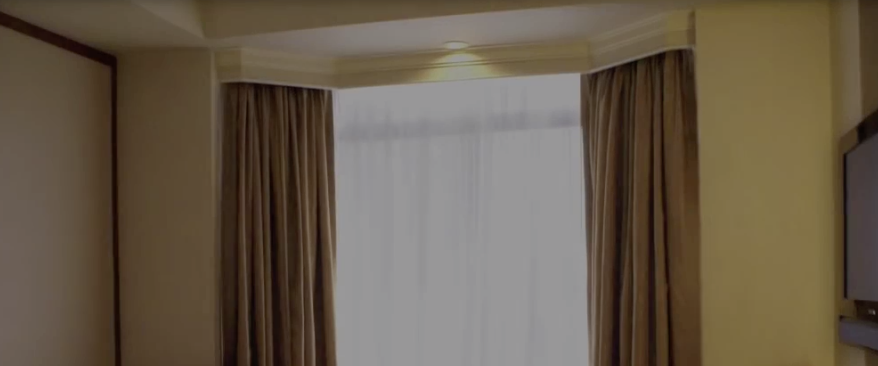 1) Many hotel rooms will comp movies you watch in-room, which means they won't charge you for viewing them. When you're about to check out ask if they do and you may just score some free movies.

2) You know those miniature bottles of lotion, mouthwash, soaps, shampoo, conditioner, and more? Take them with you, hotels assume and expect you to do exactly that since they cannot give open and used toiletries to other guests.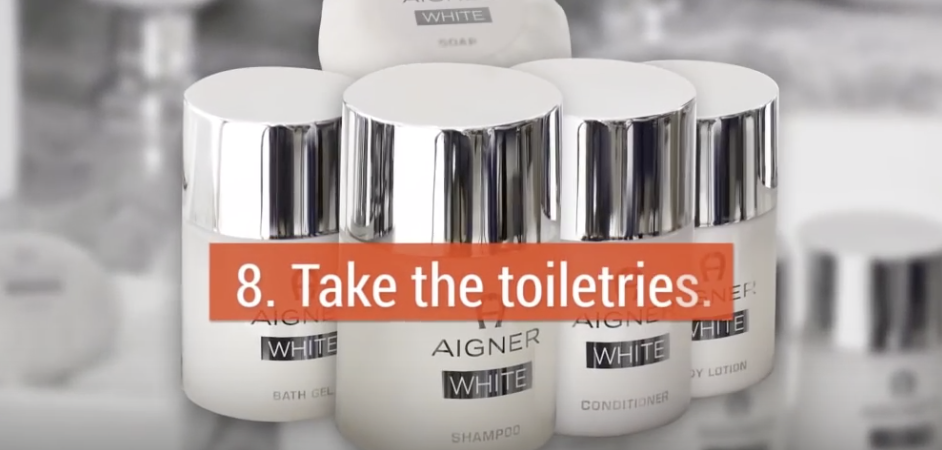 3) To get the best deal on rates and amenities call the hotel directly and speak to someone over the phone. Hotels often pay commission fees of up to 30% to online booking agents and then pass that expense onto you.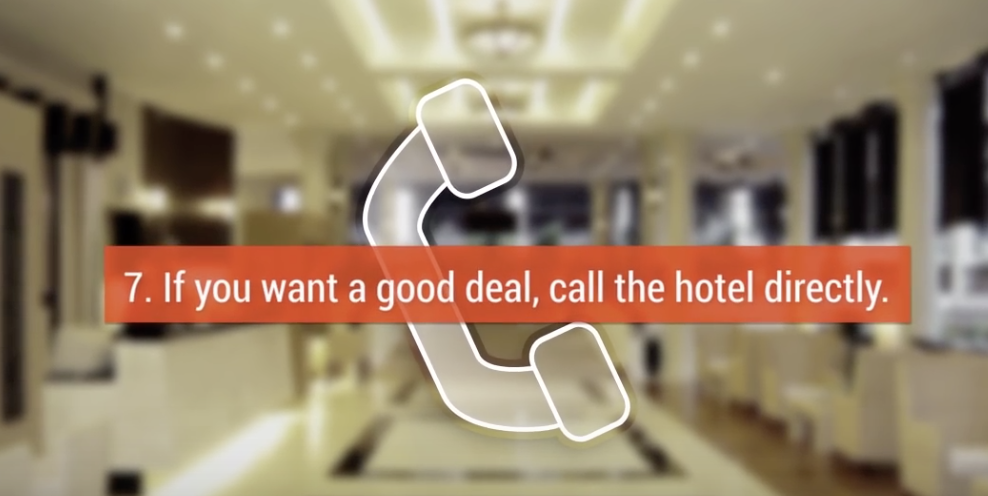 4) Avoid having to pay cancellation fees ever again by moving your reservation up a couple of days, that way you can call and cancel it a few days later.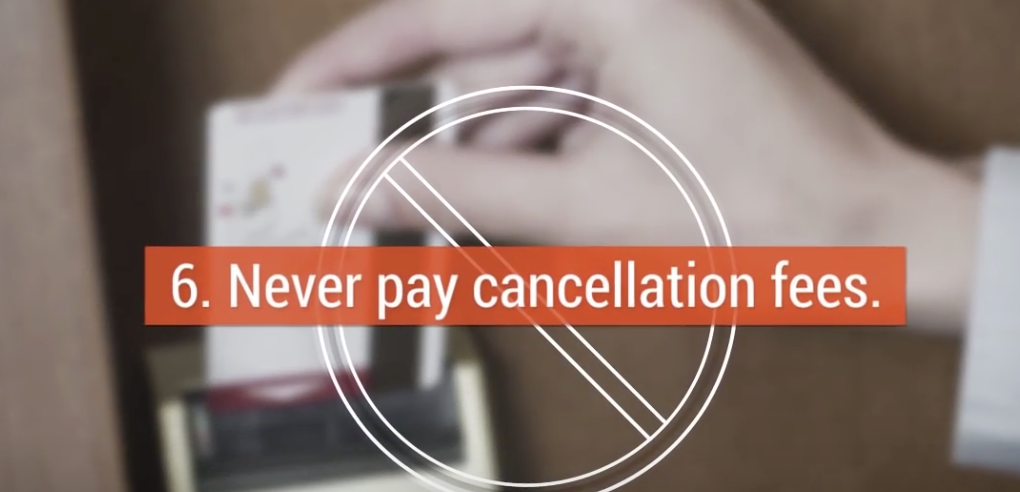 5) Valets don't care about your car and most hotels are not liable for whatever may happen to it once the valet gets behind the wheel. Skip the valet fees, tips, and liability issues by parking it yourself.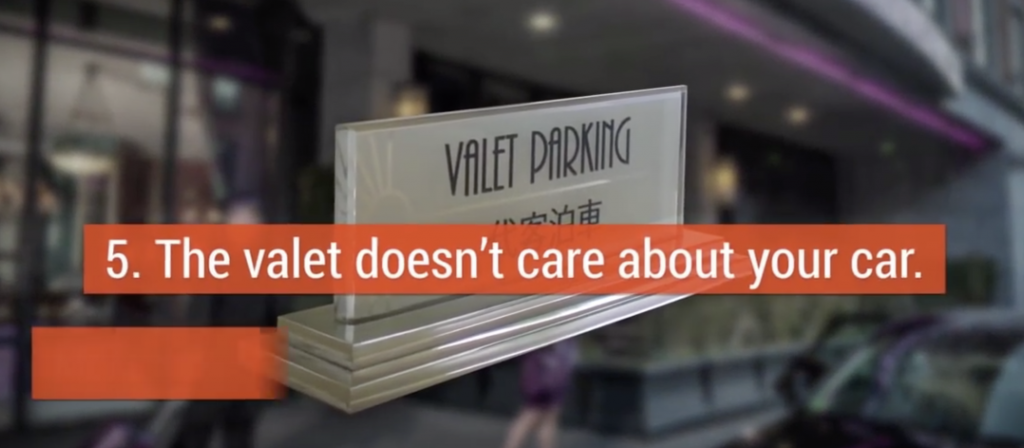 6) Always hand wash any glasses in your room before you use them. Hotels often clean glassware with furniture polish to make them shine and appear spotless. This is not only gross and unhealthy, but also very bad for your teeth.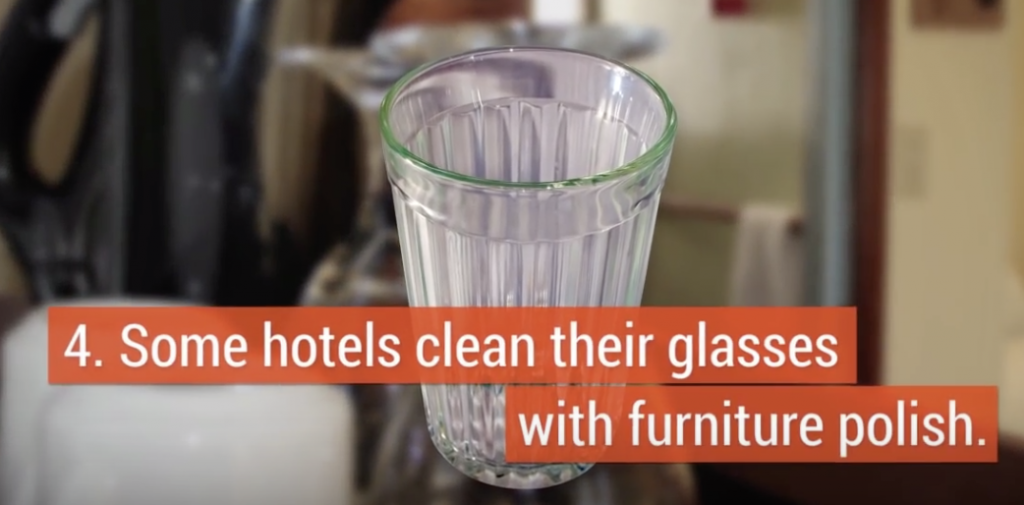 7) One of the filthiest items in hotel rooms are the remote controls. Most people don't wash their hands before or after using them and the staff never cleans them. Disinfect remotes with an antibacterial wipe to kill most of the germs and be aware of the dirtiness they hold.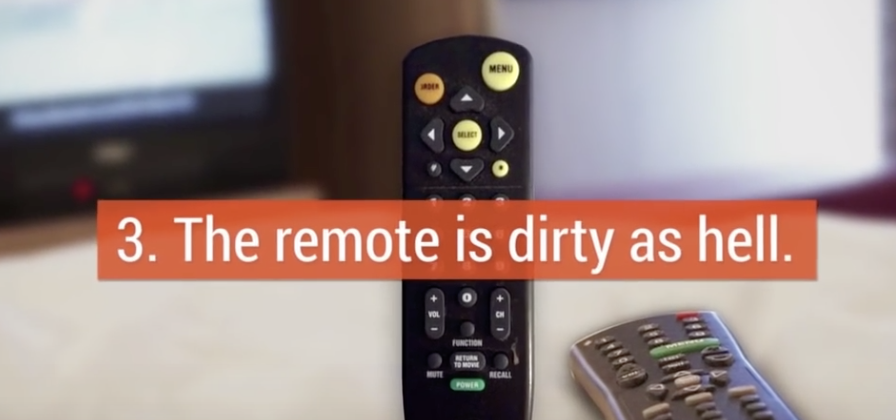 8) To get clean linens, you have to specifically ask for them. Hotels usually wash and change the sheets everyday, but blankets are only washed weekly, and bed covers are cleaned monthly, if that.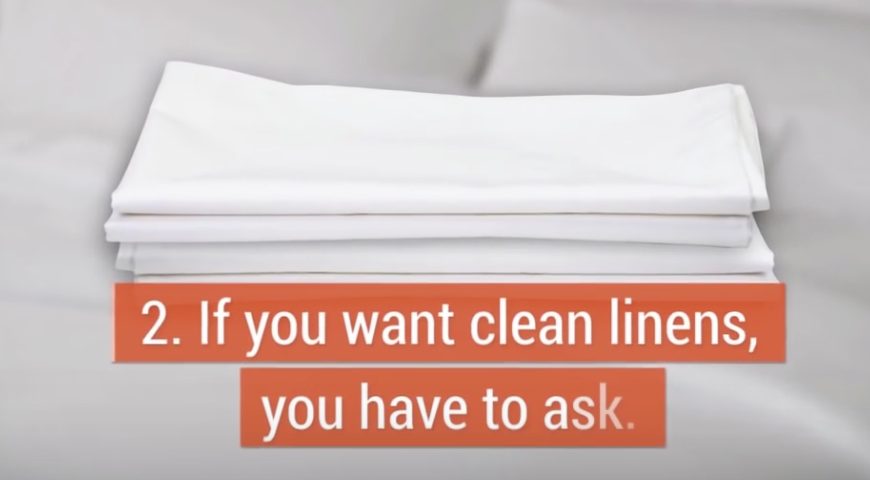 9) If you really don't need an early check-in time, don't ask for or demand one. Hotel housekeepers have a lot of rooms to clean and are very busy. If they need to get to your room first to accommodate your early arrival they likely will be rushed and you'll have no idea how dirty your room may be.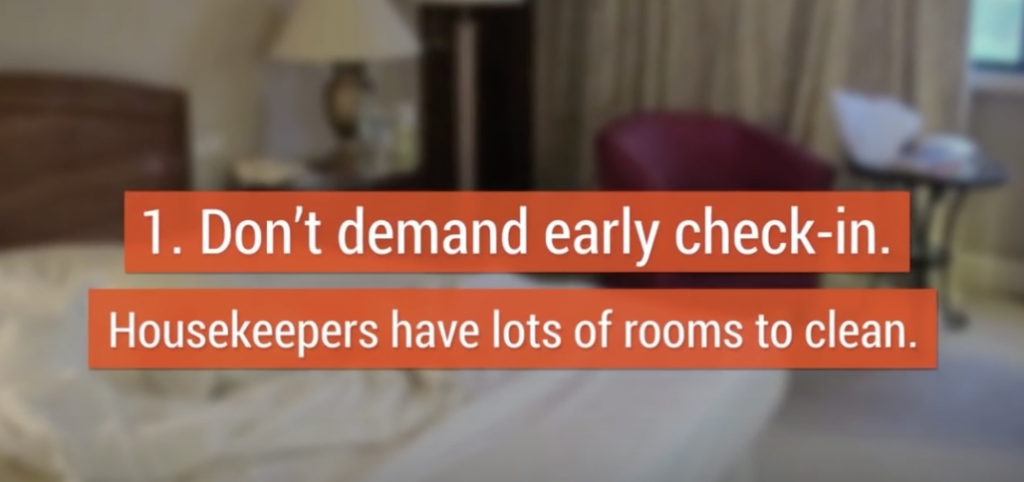 Please Share These Hotel Secrets With Family and Friends