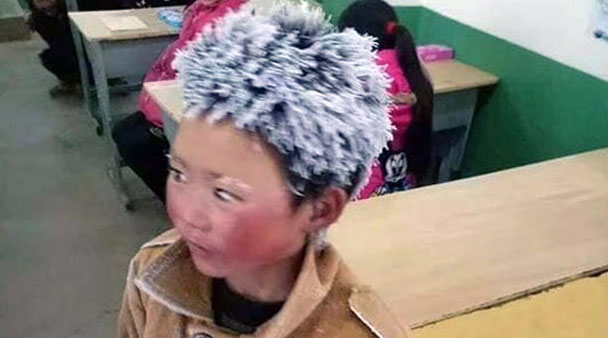 image via – youtube.com
In life an education is probably the most vital thing you can get in life to make sure you can get a job and provide for yourself in the future. Unfortunately many people all around the world, aren't given the opportunity to get an education and set themselves up for a life of success. Others are given a chance to go to school, however the conditions are so terrible, the books are so broken down and the teachers really don't have any incentive to teach their students, so they don't even try to fill their young students minds with knowledge and wisdom.
This brings us to today's heartbreaking story. An 8 year old boy from China named Wang Foom whose mother recently abandoned the family which forced his father to get a job to support Wang and his children on his own. They originally came from a small Province in China and jobs were tough to find, so his father had to head to the city to look for work to provide for his family.
While Wang's dad went to work in the city, Wang had no other choice to move in with his grandma. Grandma lived over 3 miles from Wang's school. To make matters worse his grandmother didn't drive or have a drivers license. Also, the school didn't have bus transportation that would travel 3 miles out to Wang's grandmother's house. During the warmer seasons it was okay, Wang would walk for 4 hours a day to school so that he could get his education however, during winter his 4 hour walk was terribly brutal on the young man.
The winter's can be very cold and drop well below freezing on a daily basis. One extremely cold day in the middle of winter, Wang's grandma begged Wang not to go to school because the freezing temperatures could be dangerous and lead to a tragedy. Wang told his grandma there was no way he could miss school that day because he had a huge test and he took school very seriously. Against grandmas wishes Wang left home, took the long arduous walk to school, even though he knew it was going to be cold he wasn't prepared for how cold this particular trip to school would be. As he walked his hair completely froze and so did his eyebrows. By the time he made it to class, his entire head was frozen solid!
His teacher looked Wang over and knew it was just his hair that was frozen. His cheeks were beginning to burn up and he couldn't even hold his pencil to take the exam! That didn't stop Wang though, with the little mobility he had left in his hands he grabbed his pencil and somehow took the test even in his frozen condition. Even though Wang showed incredible determination and amazing resilience and is basically just a little hero, his teacher was very concerned with the whole situation and brought Wang to the principal's office to try and figure out a solution for this poor frozen kid so this never had to happen again.
The principal was just as concerned as the teacher and snapped a picture of Wang to try to raise awareness and get the school to provide some type of transportation. He posted the photo of Wang on social media and it immediately went viral! It got 100's of thousands of shares, comments and likes as the world heard his story, saw the heartbreaking image of the young man, and empathy and support started coming in from all corners of planet earth!
This boy, basically risked his life, just to take a test in school! For most of us who live in more fortunate circumstances we easily would've taken the day off, waited for it to warm up and then go in and take the test without almost having to die! To add salt to the wound, after school ended that day, Wang would have to take the freezing treacherous walk back home to his grandma's home!
Watch the video below for the full story:
Please SHARE This With Family and Friends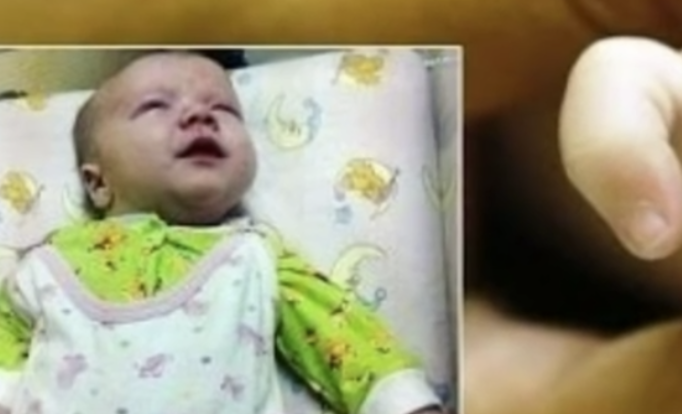 With all the avenues left for people, who for whatever reasons feel that they can't take care of their baby, it is just so astounding and heartbreaking to hear about babies being abandoned to literally die.  In the middle of Russia, on a bitter cold winter night, a baby boy was just left outside.
He, indeed, would have died had it not been for an unexpected savior who kept the poor little thing warm until humans could come to get him to safety.  A stray tabby cat named Masha, had been tended to by a local resident, Irena Lavrova for months. Irena could hear Masha meowing in a most uncharacteristic way, for the calm and friendly tabby.  She was so loud, that Irena went to check to see if the cat was hurt.
Irena came upon a sight that was at once heartwarming and heartbreaking!!  She found Masha in a box with the abandoned baby.  This guardian angel had thankfully kept the baby warm for hours with her body heat; she was literally holding the child!  Irina said,  "Clearly her motherly instincts had taken over and she wanted to protect the child."
According to local residents who waited for the baby to be picked up by an ambulance, Masha had become so bonded with the child that she attempted to jump into the ambulance to accompany him. As the ambulance drove off, she sat by the curb looking longingly after the vehicle.
Thanks to Masha's wonderful instincts, the baby was found to be perfectly healthy, after being examined.  Masha has become the neighborhood "mascot"; she is fed and treated like royalty by the entire neighborhood.  Enjoy the video below which tells this story of heroism that is truly inspirational.  Hopefully the baby will be placed with a family that will give him a good life.
Please SHARE This With Family and Friends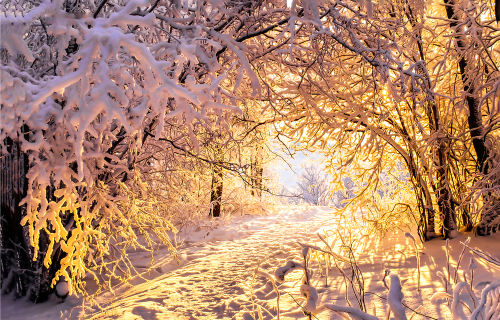 Winter is tough. Along with the cold, dry weather comes a number of challenges that we all have to deal with. Cars need to be cleared of snow and ice and the same goes for walkways and driveways. Traveling often becomes way more difficult than usual and to top it off our health also takes a tumble for the worse. Many of us are plagued by dry itchy skin, sore chapped lips, and stuffy noses that just won't go away. These things quickly add up and can make it seem like winter is dragging on forever, especially when problems pop up outside on top of the health issues we may be facing. Which is why these simple winter hacks, covered by the Millennial Moms YouTube channel, are perfect for right now. The video features some of the most clever ways to solve common winter woes and it might offer a solution to a problem you're currently dealing with. Below are some of the best hacks shown in the clip, but there are a total of fifteen, so be sure to check it out for all of the rest.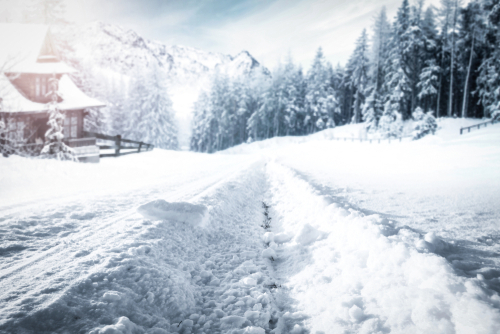 1) Winterize Boots- This trick does the job to keep feet warm and dry inside of boots that aren't waterproof. After putting on your socks take two large plastic Ziploc bags and stick a foot in each. Grab a couple of rubber bands and slide them on over the bag to secure it in place and seal the top off around your leg. Pull on your boots and say goodbye to cold, wet feet.
2) Prevent Static Build Up In Hair- Pull a dryer sheet on over the bristles of your hair brush so that they poke through. Brush your hair as normal to eliminate the static, plus it'll smell clean and great.
3) DIY Boot Inserts- Maintain the shape of tall boots by cutting a foam pool noodle into thirds or fourths, then stick a piece in each boot and they'll stay upright, making them easier to organize and wear later on.
4) Stop Wipers From Freezing to a Car Windshield- Take an old pair of long cotton socks and slide them over each wiper, puling it down as far as it can go or reaches. This will prevent wipers from freezing and/or sticking to the windshield, and makes life all the more easier.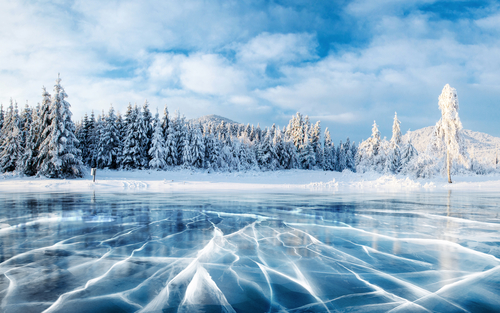 5) Organize Winter Gear- Hats, scarves, gloves, mittens, hand warmers, neck warmers and all other winter accessories can be neatly stored in one accessible place with a shoe organizer. Hang it over a door and never search for lost gloves again.
6) Windshield Treatment- This one is the best! A combination of vinegar and water works wonders at preventing frost and ice from building up on car windshields and windows. Mix the two liquids up in a spray bottle, spritz it on car windows, then wipe off with a soft cloth.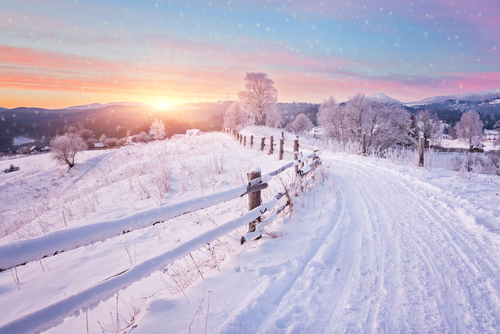 7) Boot Tray- Keep floors safe, clean, and dry by making your own boot tray. This one is much more appealing than commercially available ones and works even better. Fill a large metal cookie sheet with a layer of decorative rocks and put it near the door so that when people enter they can immediately place wet boots on the rocks. The water will drip through the rocks to the bottom and soon evaporate. Don't forget to check out the rest of the tips covered in the clip and be sure to pass it along to those who could use these smart hacks to make their own lives easier.
Please Share These Winter Hacks With Family and Friends 🙂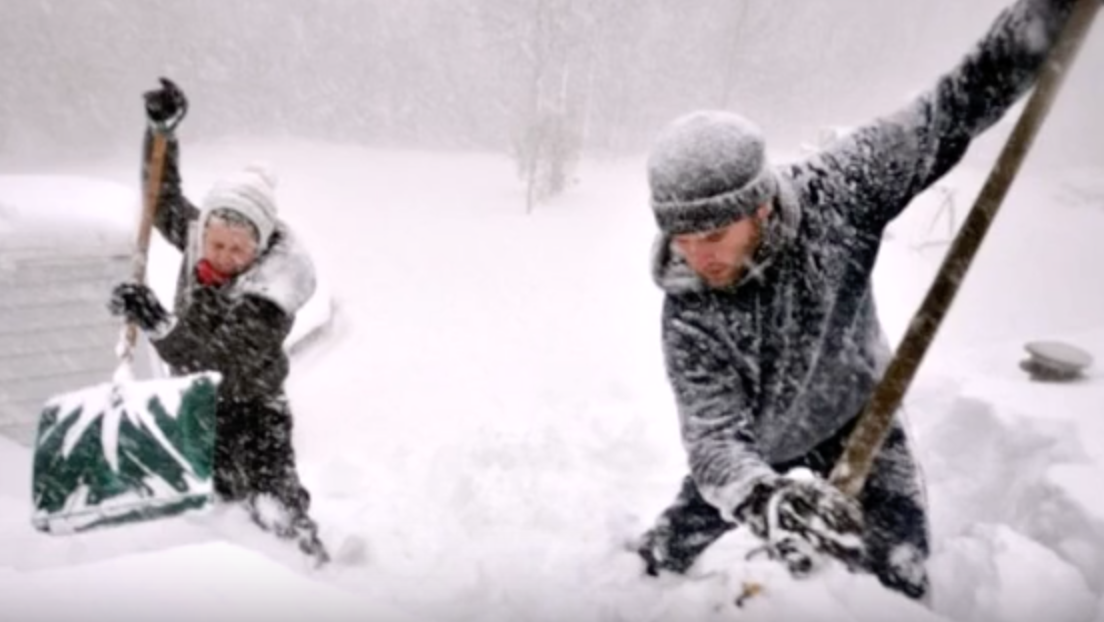 image via – youtube.com
For the past 225 years The Old Farmer's Almanac has been providing a wealth of information on important seasonal changes which extends far beyond the weather predictions that the publication is most-known for. There's gardening tips, recipes, information on astronomy, anecdotes, and a number of other predictions for the year ahead, like ones on fashion and technology, included in the almanac.
Regardless of all the extras it has to offer, the upcoming weather forecasts are what people want to read about the most and that's what the publication owes its immense success to. Year after year, like clockwork, the newest edition of the almanac is released on the second Tuesday of each September. It's out in stores now and if you haven't read or heard about the predictions included in it yet for this winter, then read on for what's in store for your part of the country.
Here's what the 2017 edition of The Old Farmer's Almanac has forecast for this upcoming winter season:
*The regions below cover general areas of the country that encompass large swaths of land. For detailed forecasts of even more specific areas you will have to consult the almanac for more information on the temperatures, precipitation, and snowfall rates expected there.
Overall: While temperatures will be above the normal average, they will still be cooler as compared to last winter. Snowfall will be heavy in the Northern part of the country but elsewhere is expected to be below the normal averages.
Northeast: Colder than average temperatures, precipitation above average. Southern New England, Western New York, and the Appalachian region are all expected to experience higher than normal snowfall.
Southeast: Mild, warmer temperature, above-average precipitation is expected in but this is will mainly be in only Florida.
Midwest: Colder than average temperatures, precipitation above average. From points west of and including North Dakota, snowfall rates are expected to be above the average normal rates.
Heartland: Colder, below average temperatures across much of the plains and region, average to below-average precipitation. However, there is expected to be above average snowfall from the eastern part of Minnesota over to Michigan and downwards to Missouri.
Southwest: Temperatures will be above average, precipitation is forecast to be below average.
West: Most of California will have continue to experience below average precipitation with the exception being Northern California, which is expected to experience normal to above-average precipitation.
Pacific Northwest: Cooler temperatures, precipitation above average.
Please SHARE This With Family and Friends